Food & Drink
The Grand Opening of King Coil Spirits, Last Call at Tracy's, and More September Restaurant News
It's everyone's favorite monthly food roundup!
12:28 PM CDT on September 29, 2023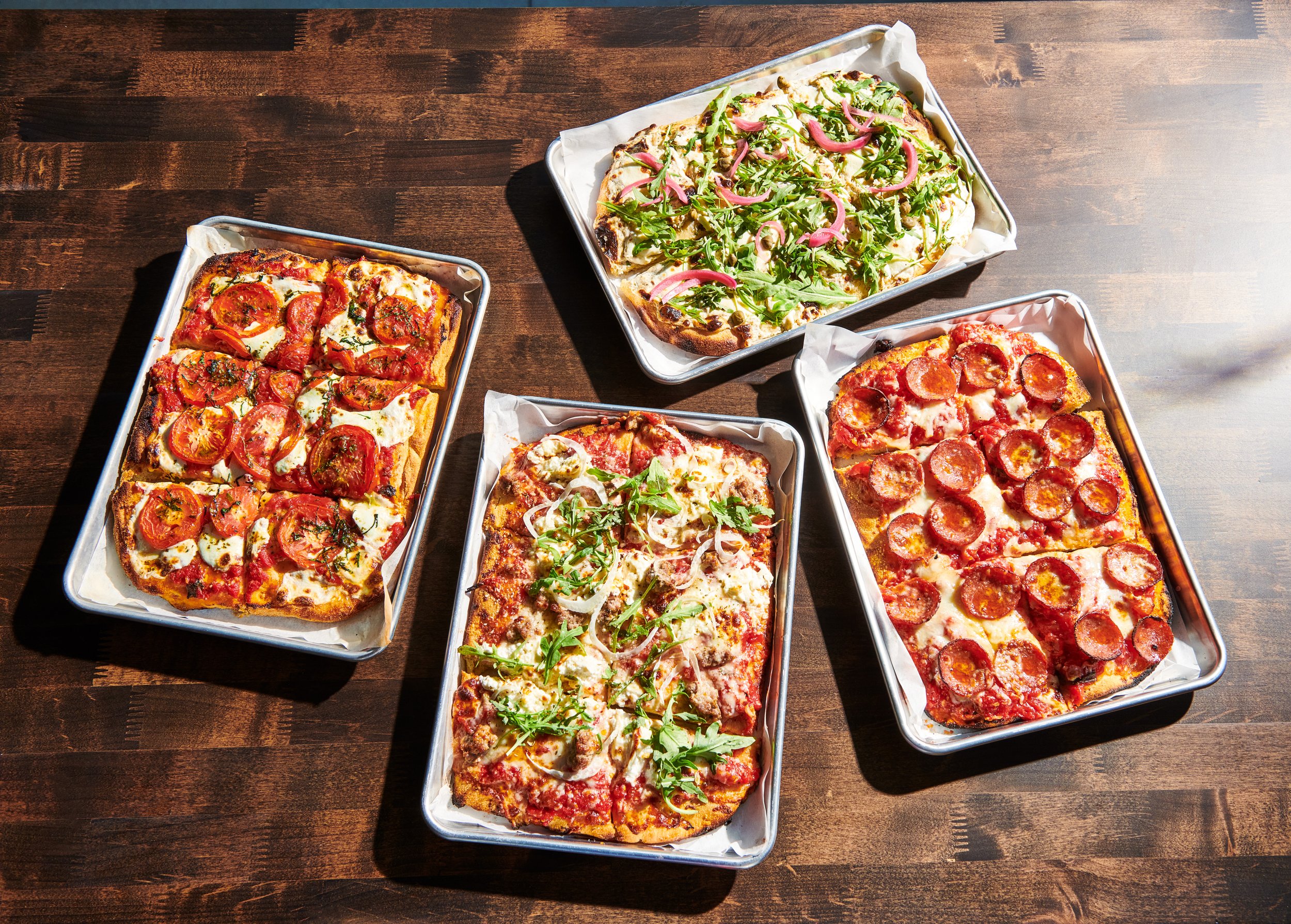 It's fall, y'all, and as Mitski says: Autumn comes when you're not yet done with the summer passing by. This can also be applied to the closing of Tracy's Saloon, a goddamn great bar.
Anyway! Here's the September Racket Restaurant Roundup.
Now Open
Rumba
Now open at 2943 Girard Ave. S. in Uptown, the Latinx lounge Rumba has DJ sets, Latin-American fusion food from chefs Cesar Castañeda and Santiago Hernández, and… Mario Bros. parties? OK! (If you're drinking, expect some sticker shock.)
Venture Bikes and Coffee Midtown
The Greenway hasn't had a bike shop/cafe since Freewheel closed in the aftermath of the George Floyd uprising, but that changed this month with the debut of Venture Bikes and Coffee (2834 10th Ave. S., Minneapolis). "As far as I know, this is the only African-American-owned bike shop in Minnesota," GM Chris Huff-Hanson tells Racket. The coffee shop is currently open all week long, offering caffeinated bevs (the coffee comes from Tiny Footprint Coffee in Brooklyn Center), snacks including cookies and coffee cake, and house-made sodas. 
Momento
After closing for a refresh earlier this year, Momento (360 St. Peter St., St. Paul) reopened on September 6. Mpls.-St. Paul Mag has a sneak peek of the newly Mediterranean-focused restaurant from chef Aaron Uban and beverage manager Kevin Tester, who say the vibe is elevated, but not quite fine dining.
Soul Lao
At long last, Laotian food truck Soul Lao has opened up a brick-'n'-mortar in Sibley Plaza (2465 Seventh St. W., St. Paul—right by the new Wandering Leaf Brewing Company). Swing by for egg rolls, noodle soups, and the crispy, wonderful O.G. Wings, plus rotisserie pork belly and all kinds of other tasty treats. 
Slice Brothers Pizza Frogtown
Slice Brothers' Twin Cities takeover continues with the opening of their first location in St. Paul. "Every location means something. But providing jobs, and stimulating the economy in St. Paul is more of a highlight to me than anything I've done so far," Slice co-owner Adam Kado, born and raised in St. Paul, told us earlier this year. Their Mall of America location will follow this week, on October 5. There's a reason Kado is one of the folks we talked to for this recent feature on why so many new Twin Cities restaurants are expanding so damn fast. 
The Camden Social 
On the North Side, The Camden Social (4601 N. Lyndale Ave., Minneapolis) is now slingin' food, bevs, and premium cigars, with "high quality service centered in Black culture." The menu has a decidedly Southern bent, with wings, collard green dip, etouffee, buttermilk fried chicken, and more.
Zhora Darling
The ol' Red Stag Supper Club spot in Northeast (509 First Ave. NE, Minneapolis) is now Zhora Darling, a restaurant and bar with a tight menu of plates and small plates. They're open late—until 2 a.m. nightly—and the Minneapolis/St. Paul Business Journal reports that a music venue will soon follow in the space.
Band Box Diner
Not opened but re-opened: Band Box Diner! The beloved breakfast joint quietly announced its return to the Elliot Park neighborhood via Facebook on September 14 ("yes, for real"); it's now open Wednesday through Saturday at 729 S. 10th St., Minneapolis.
King Coil Spirits
King Coil Spirits, the new distillery from the guys behind Lake Monster Brewing (and conveniently located just across the plaza from said brewery, at 550 Vandalia St., Suite 140, St. Paul) celebrates its grand opening on Friday, September 29. Hey, that's today! They've got cocktails and pan pizzas, a winning combo if we've ever heard one.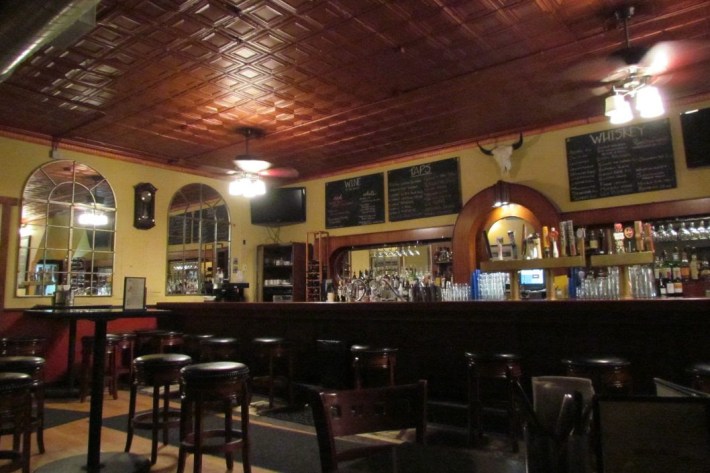 Closed, Closing, or Changing
Tracy's Saloon
This one hurts: Tracy's Saloon, the wonderful neighborhood bar and grill at 2207 E. Franklin Ave. in Minneapolis, closes September 29. (Hey, that's also today!) Use up any of those wooden nickels you have lying around before it's too late.
Tiny Diner
Tiny Diner closed on Labor Day—but not forever, just for the season, reports Bring Me the News. "Tiny Diner is struggling financially, and rather than risk permanent closure, we are resetting the table, doing some painting and fixing, and making plans to re-open in March of 2023," owner Kim Bartmann said in a press release.
Dangerous Man
Pioneering Northeast brewery Dangerous Man announced on September 8 that, "with a wide range of emotions," their taproom will close on October 21. They've been a favorite for a decade, but their owners clarify that they are NOT DONE YET (all-caps theirs). DM beer will still be available at restaurants and liquor stores, and it sounds like they're looking for a new, more spacious, and possibly suburban space. 
Eastlake Craft Brewery
More bummery brewery news: Eastlake Craft Brewery closed this month after nine years inside Midtown Global Market. They just couldn't make the rent work anymore. "Nine years, just like nine innings, comes to an end. We didn't make the postseason," their farewell Instagram post read.
Soul Bowl Richfield
Soul Bowl is down to just one location at Graze Provisions + Libations food hall following the abrupt closure of its Richfield shop. They were in Richfield only two years.
Chatime → Niko Niko Boba
Chatime, the bubble tea shop with local locations at Eat Street Crossing and the Mall of America, among 2,000+ other spots around the world, is now an independent, locally owned chain here in Minnesota. Jonathan Chong and his wife and business partner Yenni Chen are rebranding their Twin Cities locations as Niko Niko Boba; "niko niko" means "smile" in Japanese.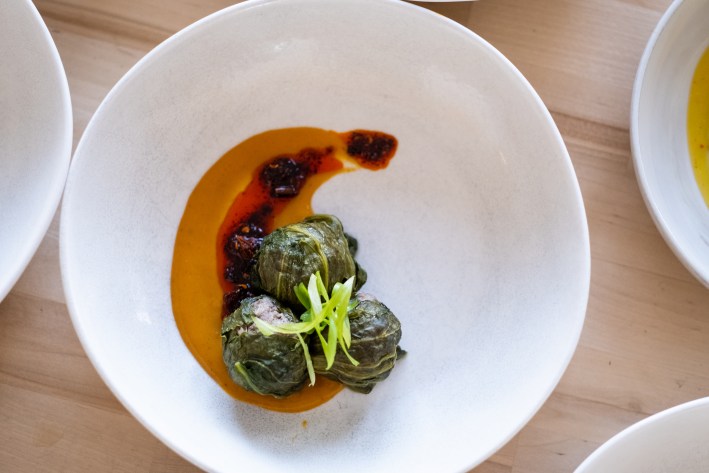 Just Announced and Coming Soon
Vinai
So, about the former Dangerous Man building? It'll soon house chef Yia Vang's long awaited Hmong fine-dining restaurant, Vinai. Initially announced pre-pandemic for another location, Vinai is now expected to open in spring 2024. "This restaurant is about carrying on my parent's legacy," Vang says in a press release. "But it's also about carrying on a piece of Dangerous Man's legacy, and the legacy of the community here."  
LITT Pinball Bar
TILT—sorry, LITT Pinball Bar—is just about set to open in the old Liquor Lyle's space (2021 S. Hennepin Ave., Minneapolis). Their location off Eat Street closes October 5, and then the new spot opens October 11, with a grand opening October 14, and—you know what? Just bookmark this Instagram post with all the pertinent info.
Mediterranean at Vo's
Vo's Vietnamese (3450 Lyndale Ave. S., Minneapolis) hit the market earlier this year (you heard it here first), and the Business Journal reports that it sold in August; it could soon become a Mediterranean restaurant. 
Picnic
The old Clancey's space in Linden Hills (4307 Upton Ave. S., Minneapolis) will soon become a "neighborhood gathering spot first, food second" kind of spot called Picnic, Southwest Voices reports. They'll have snacky platters, picnic boards, sandwiches, and the like. 
Golden Thyme → Rondo Land Trust
This is pretty cool: Golden Thyme, the long-running coffee shop and cafe on Selby Avenue in St. Paul, has been sold to the Rondo Land Trust, the Pioneer Press reports. "For us, it's such a cultural gem, we couldn't not step in to preserve it, and create a plan to maintain the asset in community," land trust deputy director E. Coco tells the PiPress. The cafe will become a kind of pop-up/incubator space, with Sammy McDowell of Sammy's Avenue Eatery among the first tenants.
Bina's
The folks behind Centro are taking a break from tacos with their latest venture, Bina's, a "classic dive bar" at 1404 Quincy St. NE in Minneapolis (next to their original Northeast location). Bring Me the News reports it'll have burgers, mozzarella sticks, and fried pickles, plus Hamm's, PBR, and agave spirits. As for whether one can simply manifest a dive bar, in 2023, in a part of Minneapolis with perhaps the highest concentration of actual dive bars in the state? …We'll see!
In the Works
As previously reported in the Racket Restaurant Roundup…
Sooki & Mimi → Kim's
Ann Kim's Sooki & Mimi will close sometime this October, making way for a new restaurant that the Strib says might be her most personal yet. Kim's menu will tell the story of its eponymous chef's Korean-American history, with dishes from her childhood home and from the 1970s America her family immigrated to. Think banchan, rice dishes, and stews on the main floor; Korean fried chicken and potato salad in the basement bar.
El Sazon Cocina & Tragos
The old El Jefe location in Tangletown (5309 Lyndale Ave. S., Minneapolis) won't be dormant long, with the Strib reporting that El Sazon Cocina & Tragos will head there this October. Chef/owner Cristian De Leon will be doing tacos, burritos, and bowls by day, but at night, the cheffy tasting dinners he popularized in an Eagan gas station will appear.
Treats No. 3
Treats, the local sweets chain that had the incredible idea to serve ice cream with cereal, has announced that its location in Blaine and St. Paul will soon be joined by a third in Minneapolis's North Loop, according to that neighborhood organization. Look for it to open in the new Intersect Apartments building (316 N. Second St., Minneapolis) this November. 
Breva + Masa & Agave
Following the closure of Contantine and Monello, two new concepts have been announced for the Hotel Ivy (1115 Second Ave. S., Minneapolis), according to the Star Tribune. Up top, there's Breva, which will serve "American fare and craft cocktails," and downstairs, Masa & Agave will serve Mexican food and agave spirits. 
On's Thai Express 
On's Thai Kitchen will soon grow from its existing University Avenue location to a second spot in a Highland Park strip mall (718 Cleveland Ave. S., St. Paul). They're hiring now; expect it to open fairly soon.
Ono Hawaiian Plates
Not to be confused with the wonderful On's Kitchen, Ono Hawaiian Plates is also expanding into a new location inside United Noodles (2015 E. 24th St., Minneapolis). RIP UniDeli, but this is excellent news. And that's not all: They'll also soon have a grab-'n'-go counter at Lunds & Byerlys in St. Paul's Highland Park, the Strib reports. (Read our recent chat with Ono's Warren Seta about Spam here.)
Thai Curry Restaurant
A new restaurant called from the family that runs Mela Thai Cuisine in West St. Paul will soon move into the old Young Man space, Southwest Voices reports. Thai Curry Restaurant is in the works now at 38th & Nicollet; meanwhile Young Man is still offering catering and rolling around via food truck.
Mother Dough No. 3
David Fhima's Mother Dough Bakery is adding a third location this fall, according to Bring Me the News. You'll find it in the Mill District, on the ground floor of the Vicinity Apartments building at Park Avenue & South Second Street.
Silver Fern Cafe
A cafe, bakery, and wine bar called Silver Fern is in the works at 114 E. Hennepin Ave. in Minneapolis. The Biz Journal reported it'll open in September next to Nye's; look for it to open any day now.
Pimento St. Paul and Bde Maka Ska
Great news on Bde Maka Ska: Eat Street's delightful Pimento Jamaican Kitchen is coming to the redesigned pavilion—though as Axios reports, there are delays on that project. Not content with just that development, the Pimento crew is also bringing their jerk chicken to a new location in St. Paul (354 N. Wabasha St.). The Pi Press makes it sound super cool—they're using some of the top level of an adjacent parking garage for a rooftop patio/events space, and it's also where their food truck will live, after they haul it up.
Animales Brick 'n' Mortar
Here's a meaty story for ya: Animales BBQ is looking to open in a brick-'n'-mortar building. Year-round ribs, folks! Jon Wipfli (of Animales) is teaming up with Billy Tserenbat (of Billy Sushi) to bring the place to life in either the North Loop or northeast Minneapolis.
Keefer Court
Just great news all around here: Keefer Court, the beloved Chinese bakery that closed at the tail end of 2022 after nearly 40 years at Cedar Riverside, has a new home. The bakery is headed for Asia Mall in Eden Prairie, where it'll be owned by the owners of Pho Mai, who have purchased the bakery and will learn the recipes from Keefer Court's original owner, Sunny Kwan, Sahan Journal reports. Look for it to open this fall.
Public Domain
The former Haute Dish space has been empty since 2017, which makes the news that a craft cocktail bar called Public Domain is moving in pretty exciting. The North Loop Neighborhood Association reports that Public Domain will be a bar without a menu; here, drink specialists will have hundreds of drink recipes in their heads, and will talk with guests about what they like to determine the order. The Racket staff is split on whether this is fun or insufferable, but I just experienced this at a Milwaukee bar called Bryant's Cocktail Lounge, which ruled—so I'm for it.
New North Loop Project from Tim McKee
James Beard Award-winning chef Tim McKee (La Belle Vie, Sea Change, Octo Fishbar) has his eyes set on the North Loop for a new project inspired by the Basque region of Spain. He's being tight-lipped about the endeavor for now, but has revealed that it'll be somewhere on First Street and open sometime in 2023. Read more via the Strib.
Diane Moua Moves On
Diane Moua has left her role as Bellecour's executive pastry chef in 2022 to open her own bakery and cafe, which will combine Hmong home cooking and southeast Asian flavors with her French pastry perfection. "You'll see a chocolate croissant here and there, but I want to use coconut and yuzu," she told Eater Twin Cities, which has the rundown. "It's so French at Bellecour, but with this, I can use taro."

Em Cassel (she/they) is a cyclist, a metalcore apologist, and a co-owner and editor of Racket.
Stay in touch
Sign up for our free newsletter