Food & Drink
Why Are So Many of the Twin Cities' Newest Restaurants Growing So Fast?
From Slice Brothers to Bebe Zito to Boludo, independent restaurants are expanding at an unprecedented clip.
7:51 AM CDT on September 21, 2023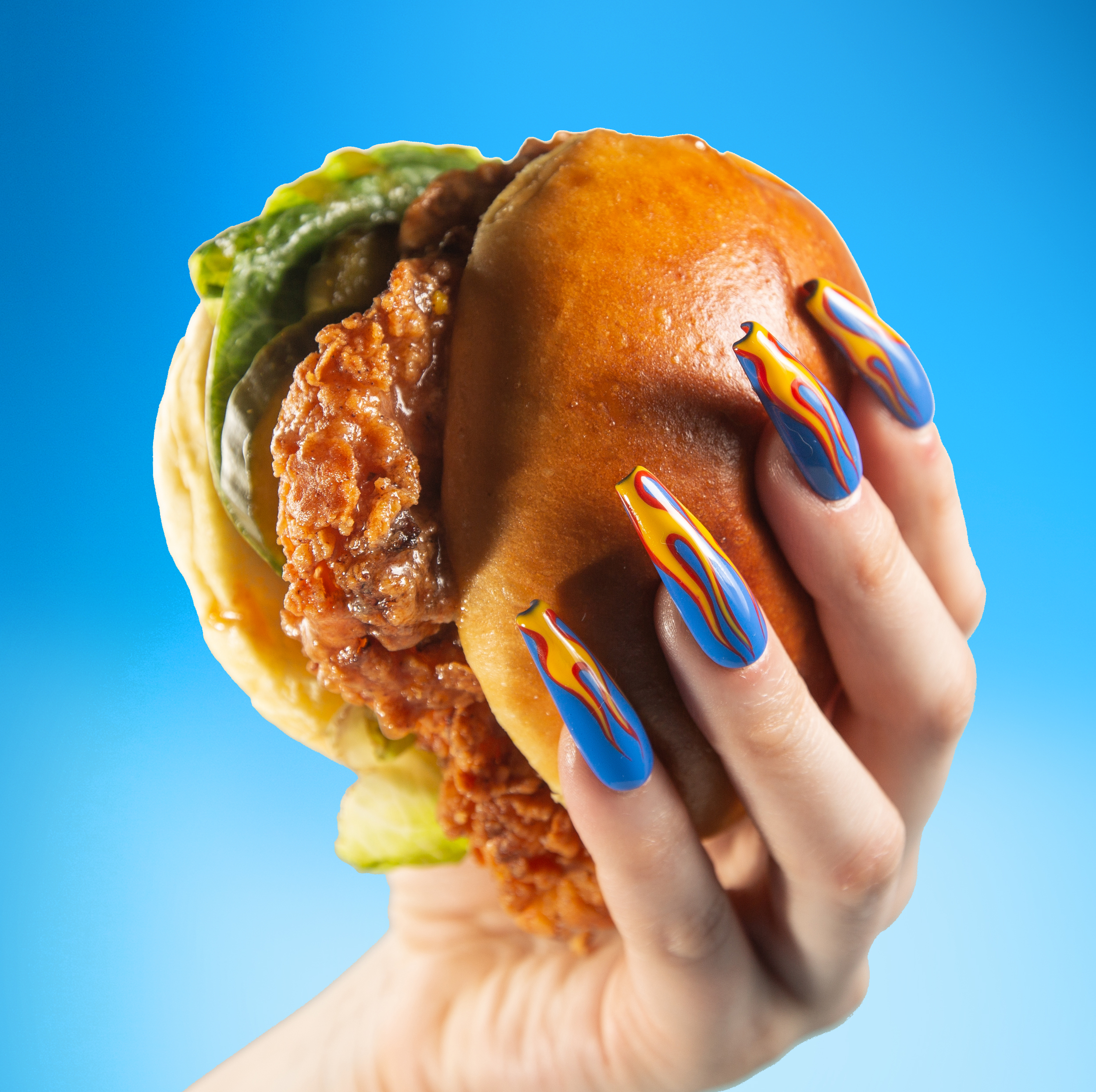 In October 2021, Slice Brothers (then known as Slice) opened its first shop in a small sliver of Minneapolis's Marcy Holmes neighborhood. Less than a year later, the New York-style pizza shop expanded to a location at Midtown Global Market, and then, last week, a Slice Brothers opened in Frogtown St. Paul. Before next month is out, co-owners Adam Kado and Hosie Thurmond will cut the ribbon at a fourth location, this one inside the Mall of America.
The rapid expansion—four locations in two years—hasn't gone unnoticed. Just this week, Eater Twin Cities asked, "Is Slice Brothers building the Twin Cities' next pizza empire?"
It's an impressive rate of growth. It's also not unique to Slice Brothers, which is one of a number of independent Twin Cities restaurants that have been expanding rapidly in recent years. Over the last few months here at Racket HQ, we've remarked on the speedy multiplication of a number of local establishments, including and not limited to:
Boludo, which doubled in size—from two four—this year, with the two new locations opening within a week of each other.

Bebe Zito, which opened its first location in 2020, will have four shops after one in Woodbury, its first in the suburbs, opens later this year.

Wrecktangle Pizza, which debuted at the North Loop Galley food hall in December 2019, now has four locations and a food truck, and it's heading for Xcel Energy Center this hockey season.

Centro, which launched in Northeast in 2018, opened an Eat Street location (2022) and a Highland Park St. Paul location (2023), and has hinted at more to follow.

Mother Dough, which took over two former Peace Coffee locations in Capella Tower in 2022 and will add a third downtown Minneapolis location in the Mill District before the end of 2023.

Pimento Jamaican Kitchen, which has locations on Eat Street and at Keg and Case Market, announced two new outposts this year, one in St. Paul and another at Bde Maka Ska pavilion.
Plus Café Cerés, Toma Mojo Grill, Hope Breakfast Bar—the list goes on.
But is this rate of growth sustainable?
Obviously, these are not the first Twin Cities restaurants to establish a widening footprint. Early on it was Embers and Leeann Chin. There's Pizza Luce, of course, and Green Mill, and more recently, Afro Deli, Red Cow, Brasa, and Revival. All are part of a long tradition of local restaurateurs opening in one spot, realizing, "Hey, there's something here," and capitalizing on that success. 
But this kind of speedy expansion—from one to two, and then two to four, all within a year or two—is not particularly common. It feels specific to this moment, especially when it's happening to so many independent restaurants, specializing in so many different types of food, and especially in the aftermath of the pandemic, in a time when so many restaurants are still struggling to handle factors like labor shortages and higher costs. So we caught up with a few of them to ask… what the hell is going on here?
---
"I think the title of your article should be 'Is the restaurant industry struggling or not?'" David Fhima chuckles. 
Fhima, who owns Fhima's in downtown Minneapolis and the new Maison Margaux in the North Loop in addition to the multiple Mother Dough locations, sees the question from both sides. Some restaurants are crumbling while others, like those we've listed here, are apparently thriving.
"It's confusing: We're living in a different era when it comes to restaurants right now," Fhima says. "We live in an era of prosperity and poverty. We are very much like our country right now… It's an unusual, interesting time. I've been doing this for almost 40 years, and I've never seen anything like it."
Many of those factors, both good and bad, can be attributed to the pandemic. (Someday, maybe, we'll be able to talk about dining trends in the Twin Cities without discussing the impacts of COVID-19. Today is not that day.)
"I think anyone who nails down a concept at one location is kind of tempted to step and repeat, scale up the profits," says James Norton, co-founder and editor of the long-running food Minnesota publication Heavy Table. "The difference might be that we went through the pandemic, and it did a few things. I think it cleared some space in the market, it culled some of the more financially underperforming or vulnerable spots, and it gave some breathing room to locals who are doing well and wanted to expand."
"Spaces have opened up," agrees Gabriella Grant-Spangler, who owns and operates Bebe Zito with her husband, Ben Spangler. Their first ice cream and smash burger joint has since been joined by a location at Malcolm Yards Market and another in Eat Street Crossing, the food hall they co-own and opened this summer. Soon, they'll open their first suburban location.
"I think, also, leasing agents and people who have real estate, they're thinking a little more outside of the box as far as how to get a restaurant in the door," Gabriella adds. "I will say, not every contract is a good one. But they are presenting stuff that wasn't necessarily—like, it was unheard of pre-pandemic."
"My dad had a saying: In good times you make bad deals, and in bad times you make good deals," Fhima says. And what's more, he adds, a fully realized concept, one that's already been tested in another building in another part of the city, is going to be more enticing to a landlord than one that hasn't yet. That could explain why, in these uncertain times, so many established restaurants are expanding to new locations rather than spinning off in a new direction. 
For Bebe Zito, the decision to expand was basically a necessity. Their initial shop, located at 704 W. 22nd St. in Minneapolis's Wedge neighborhood, was immediately a hit with guests and with local publications, which heaped much-deserved praise upon the quirky ice cream shop. But accolades don't pay the bills.
"To be completely transparent, when you are at this price point in the products that you offer, you have to expand," Gabriella says. "Otherwise, I think the reality is… the first year, Ben and I didn't pay ourselves. I was working a full-time job that was supporting both of us and working our shop."
The Bebe Zito duo are full-time now, but it's taken a lot of ice cream cones to get to that place.
"How much do you think an ice cream machine costs?" Gabriella asks. 
Ben chimes in, "Anywhere from $40,000 to $70,000."
"And you need more than one to operate," Gabriella adds. 
"And you need the space to accommodate production," her partner concludes.
In other words? The expenses are never-ending. 
Bebe Zito, along with many other rapidly growing local restaurants, has been able to take advantage of another emerging Twin Cities food trend that supports folks who are just starting out: food halls. 
"Food halls rule," laughs Breanna Evans, co-owner and "sunshine director" at Wrecktangle Pizza. 
Five years ago, there were hardly any local food halls. North Loop Galley, where Wrecktangle got its start, opened in December of 2019; Malcolm Yards Market, where both Wrecktangle and Bebe Zito have a footprint, didn't open until 2021.
With each new hall—Graze Provisions & Libations in the North Loop, Keg & Case Market in St. Paul—comes an opportunity for a number of small restaurants to gain a foothold.
"It's a little bit less capital to get involved in a smaller place, and you can grow that way," Evans says. "The food hall scene makes it a little more approachable and way, way easier for the business to expand. Those real low-capital, could-be-high-payout kinds of areas—those things popping up helped those expansions way more."
And "high payout" is no exaggeration, if you're lucky. "When it first opened, it was basically like having State Fair numbers every day for several months," Gabriella says of Bebe Zito's Malcolm Yards location. "And it just never ended."
The factors that make a restaurant work in a food hall setting also tend to be those that make a restaurant more easily scalable. They're typically more fast-casual; most are able to turn tickets and tables quickly. 
"A big similarity in what I see is the hyper-focus of the concepts," notes Wrecktangle Pizza chef and co-owner Jeffrey Rogers. "They have the thing that they do; they do one thing and do it well." And most are able to do their thing in a relatively small footprint, which means the real estate they're eyeing will be a little more affordable. "You're not getting a huge, super-expansive menu, and so in order to make that more available to other people, it's opening another place, rather than a huge place," Rogers says.
"We know now what we have known always," Fhima says, which is that "momentum and branding" can carry a restaurant a good deal of the way. "Although opening a second location, and a third location, and a fourth location can hurt one of your locations a little bit, overall, when you add it all up, it can help."
---
There are, naturally, challenges that come along with growing this quickly and sustaining that growth in the long term. For one? Counterintuitively, the more space you have, the more space you need.
At Wrecktangle's Lyn-Lake restaurant—their first standalone space—they finally had a commissary kitchen in the basement, where they could prep bread and meats and other ingredients to help with consistency and ease of service at their other locations.
"But also, as soon as we moved into this space, we already outgrew it," Evans chuckles. "Our biggest challenge is space, and trying to figure out how to pivot and grow—and not just grow to a point where we can suffice what we have now, but, how do we get into a space that allows us to do more and keep growing?"
The decision to expand—even if you know it has to happen to make the margins work—is nonetheless a daunting one. Bebe Zito, for example, has only existed in a post-pandemic-shutdown world, which means financial stability is of the utmost importance. Its founders know how quickly the rug can come out from under you. 
"Every location that we've opened has not been opened with a loan," Gabriella says. "We have no loans. Our next buildout—it's cash. We won't open a spot without it having the revenue to support it."
"We don't do guesses, we don't do 'I hope this pans out, and we'll see what this turns out to be,'" adds Ben.
It's not always such an exact science, and there's also a shared feeling among these restaurateur-entrepreneurs that sometimes, when you have the opportunity, you've just gotta take it. As Hosie Thurmand, co-owner of Slice Brothers Pizza, told us earlier this year, "The opportunity with the Mall of America is one of those things, like, you don't know if you'll ever get a shot at doing a deal with the Mall, and that type of audience."
"It's overwhelming sometimes, you know? Doing the work is a lot," Thurmand reflected earlier this week, in the brief window between celebrating the opening in Frogtown and preparing to debut at MOA. "But it puts more pressure on us, it just kind of inspires us and motivates us. When we first started, it's like, if you fail, nobody cares. As you get bigger, it's kind of like, 'Yo, if this all unravels, it'll be public news, and we don't want to embarrass ourselves,' so we have to make sure that with the scale that we have, our business and our systems grow with us."
When Wrecktangle's team decided to open Wrestaurant at the Palace in collaboration with First Avenue, they did their due diligence, looking at the sales of other restaurants around St. Paul's Palace Theater, working with their accountants to figure out how feasible it would be. 
"At the end of the day it's like, 'Who the fuck says no to First Ave?'" Evans says. "Let's fuckin' go. We'll figure it out, that's what we do. It's kind of a little leap of faith, and the worst that can happen is that you never do it, and you never try, in my opinion."
Any number of things can go wrong, though, and Heavy Table's James Norton wonders whether for some of these newly minted local chains… they might. "Employee turnover is so rough in the industry that if you're not really keeping people happy, or really hiring rigorously and implementing standards and spot-checking, things can quickly fall apart," he says. 
There's a certain local Mexican spot he once loved at its original location, for example, but less than fantastic experiences at some of their other locations have him rethinking his entire relationship with the brand.
"Fast-casual has the advantage that you can really set a consistent standard, and if you can hit that in every location, in an immaculate and unvarying way, you'll make money," he says. "The flip side of that, obviously, is that if it doesn't happen—if one location is good and two locations are bad—you can sink your whole ship."
But the restaurant owners we talked to don't seem terribly concerned. There's more growing to be done yet. Incredibly, Bebe Zito has gotten this far without a designated production facility of their own. "We've kind of just been hopping around from commissary kitchen to commissary kitchen," Gabriella says. To get to the point where they can support the cost of a facility, the pair estimate they'd need to have anywhere between eight and 10 locations.
"We take things in small chunks, and the thing that our eyes are set on is: We want our own facility. We want to have a home," Ben says. "And we really want to give that enough space and love to be what we really envision." 
There will be challenges, of course. No industry is without them, least of all the restaurant industry, with its notoriously slim margins and the challenges of pricing and personnel. 
"The challenges definitely outweigh the benefits," says Wrecktangle's Rogers at one point, reflecting on the push-and-pull of their ongoing expansion. 
"No, other way around," Evans interjects. "You sure?"
"Well… I dunno," he replies, and they both laugh. Time will tell.

Em Cassel (she/they) is a cyclist, a metalcore apologist, and a co-owner and editor of Racket.
Read More:
Stay in touch
Sign up for our free newsletter