Food & Drink
Oops! A Racket Restaurant Roundup with So Much News, It's a Day Late
Happy September! Let's talk food.
12:58 PM CDT on September 1, 2023
It can feel like all the food news each August relates to the State Fair and the State Fair alone… and we could maybe even amend that to "all the news."
But this year, openings and announcements haven't slowed in the slightest, even as pickle lemonade and lutefisk steam buns dominate the conversation. (There's so much news, in fact, that this Racket Restaurant Roundup is coming a day late. Sorry!) From Daniel del Prado's latest to a new focus for Ann Kim's Sooki & Mimi, here's what's now open and on the horizon. And hey, don't miss Racket's State Fair food reviews—the only ones you can trust.
Open
Northern Coffeeworks
After a summerlong "grand portage" to an outdoor trailer at Angry Catfish, Northern Coffeeworks reopened at 4208 S. 28th Ave., Minneapolis on August 3 with a totally revamped space. Check out some shots of the cute new interior on Instagram.
Fool Me Once
Three-buck Hamm's, a trippy illuminated back bar, "slutty" fries, Country Bar vibes… there's a lot to like about Fool Me Once, the so-called "cosmic cantina" that opened in Lyn-Lake (3006 Lyndale Ave. S., Minneapolis) on August 4. "This is a dive bar," co-owner Will Benedetto told us last month, "in that it's incredibly approachable." But it's not just a dive—Fool Me Once's driving mantra is "everyone's an alien somewhere," and one question has informed their process: "If everyone's an alien somewhere, how do you make an alien comfortable?"
Baba's Hummus House
Baba's Hummus House, the new restaurant, cafe, and mana'eesh bakery from siblings Rana Kamal and Khalid Ansari, is now up and running at 2220 Lyndale Ave. S., Minneapolis. The proudly Palestinian joint is colorful, bright, and airy, with thoughtful design inspired by their in-store hummus brand that "also introduce[s] more of who we are through our heritage," Kamal told us in July. "It was really important for us to incorporate our Palestinian heritage."
Crasqui
Chef Soleil Ramirez, who's also behind Arepa Bar in Midtown Global Market, has opened Crasqui in St. Paul (84 Wabasha St. Suite #3). The Venezuelan eatery, with dishes like sea bass and calamari for mains and empanaditas and arepitas for snackin' on, does dinner during the week, with brunch (and dinner) on weekends. 
Porzana and the Flora Room
The ol' Bachelor Farmer space (200 N. First St., Minneapoli) is alive once more, now as the prolific Daniel del Prado's Argentinian steakhouse, Porzana. In the basement, where the wonderful Marvel Bar once served cocktails and Cheetos, Flora Room is pouring an array of cocktails both classic and inventive. Axios Twin Cities has your first look inside.
Wrestaurant at the Palace
If we were to do an all-meme edition of the Racket Restaurant Roundup, this one would be the "epic handshake," with First Avenue on one arm and Wrecktangle Pizza on the other, teaming up to bring killer pizza to the people of St. Paul. Wrestaurant at the Palace serves classic Wreck' pizza, slices, and sandwiches, with a full-service restaurant and 40-seat bar at the Palace Theater (33 West 7th Place, St. Paul). And there's a walk-up pizza window! It's open now; look for a grand opening on September 9.
Boga Ice Cream & Burger 
I missed this last month, but the historic Dari-ette Drive-In on St. Paul's East Side is now up and running as Boga Ice Cream and Burger, a spiritually fitting revival for the old drive-in. Eater Twin Cities reports that Boga comes from the father-son duo of Loay and Layth Abukhdair, whose family is also behind Afandina Cafe in Columbia Heights.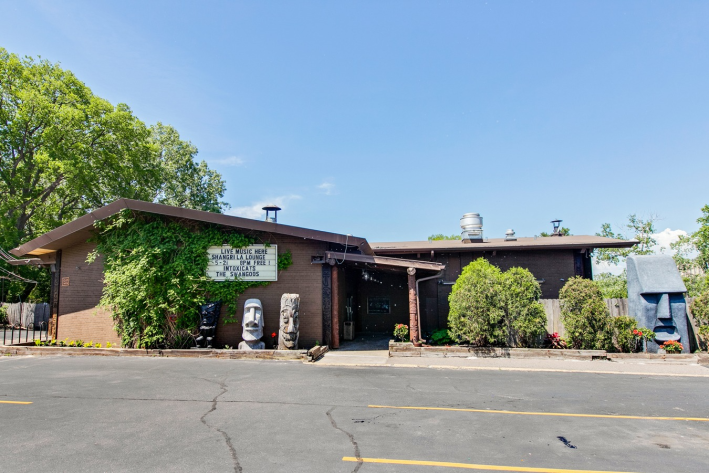 Closed, Closing, or Changing
Psycho Suzi's
Psycho Suzi's has been for sale since last September, so perhaps the writing was on the wall for this weird, one-of-a-kind riverside bar/restaurant/patio. Owner Leslie Bock shared the news on Facebook in early August that Suzi's would shutter after more than 20 years, and the last day was August 19.
The Good Earth
After more than 40 years, Roseville's "pioneering" (that's the word everyone's been using) organic restaurant The Good Earth closed this month at the end of its lease. "It's a sad day for us," Parasole Restaurant Holdings chief operating officer Donna Fahs told the Star Tribune. "But it was over 40 years we were in business, and the current lease expired, and we just said, we'd had a very good run."
Kalsada
Kalsada, the modern Filipino restaurant that opened just over a year ago, has announced it will close on September 15… though maybe not forever. "So far we haven't decided when we will reopen KALSADA, maybe in the future," owners Leah Raymundo and chef John Occhiato, who are also behind Cafe Astoria in St. Paul, wrote in a farewell post thanking their supporters and staff.
Chela's
Another short-lived closure was announced, oddly enough, on the same day as Kalsada's: Chela's is closing indefinitely due to unforeseen circumstances, according to a short and sweet Instagram post. The Vietnamese and Latin tapas restaurant that replaced Prieto opened at the tail end of last year.
Agra Culture St. Paul
Agra Culture, the locally based health food chain, has announced its Highland Park location will close on September 3. "We take pride in being part of the community and creating meaningful connections with our guests," a statement on their website reads. "While this chapter may be coming to an end our goal is to be a continued partner in the community and we will be transitioning into a new concept that will open in the upcoming months."
Malcolm Yards Updates
Lots of changes are in the works at The Market at Malcolm Yards—though as we reported earlier this month, the market appears to be thriving compared to other local food halls. Joey Meatballs has exited TMAMY, though its other locations remain, and the veggie-focused eatery Advellum closed on August 20. (The good news there is that it's because they're going brick-and-mortar.) Meanwhile MY Market is now up and running with goods from local makers, and soon, Martes Tacos will open in the former Advellum space. 
Sooki & Mimi → Kim's
Ann Kim's Sooki & Mimi will close sometime this October, making way for a new restaurant that the Strib says might be her most personal yet. Kim's menu will tell the story of its eponymous chef's Korean-American history, with dishes from her childhood home and from the 1970s America her family immigrated to. Think banchan, rice dishes, and stews on the main floor; Korean fried chicken and potato salad in the basement bar.
612 Brewing → Padraig's
Northeast's 612 Brewing has been bought by Patrick Carey, Jason Myrold, and Steve Wankewycz, Axios reported earlier this month, and will soon get a new name (Padraigs Brewing) and a new focus (Irish beers). All of the employees are staying on, Carey says.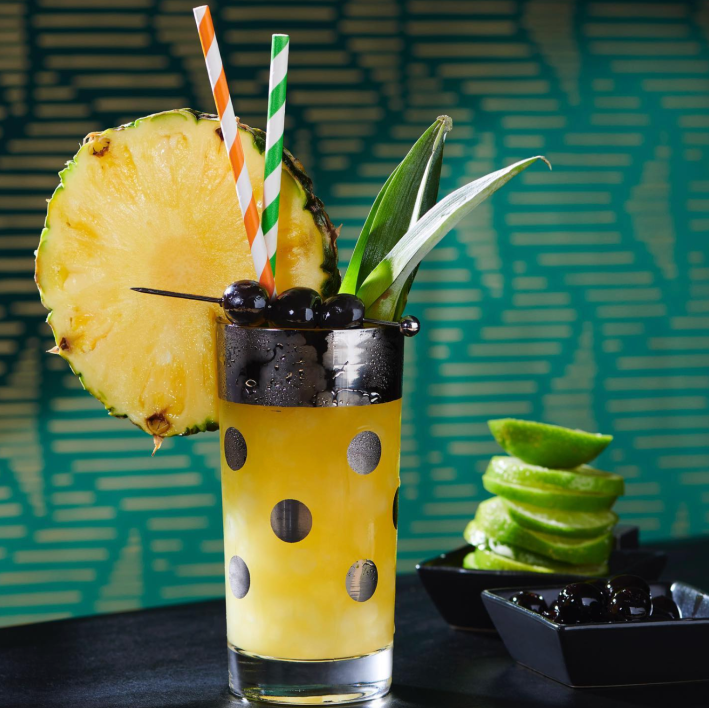 Just Announced and Coming Soon
Momento
After closing for a refresh earlier this year, Momento is set to reopen on September 6. Mpls. St. Paul Mag has a sneak peek of the newly Mediterranean-focused restaurant from chef Aaron Uban and beverage manager Kevin Tester, who say the vibe is elevated, but not quite fine dining.
Slice Brothers St. Paul and MOA
Slice Brothers is finally set to open in St. Paul; look for those NY-style slices to land at 641 University Ave W. on September 14, according to their social channels. "Every location means something. But providing jobs, and stimulating the economy in St. Paul is more of a highlight to me than anything I've done so far," co-owner Adam Kado told Racket in June. Their MOA location will follow later this year.
King Coil Spirits
The new distillery from the Lake Monster Brewing trio of Matthew Zanetti, Matthew Lange, and Jeremy Mayno, is just about ready to open; look for it to land on September 22. In the meantime, King Coil's pizzas are getting a preview at Lake Monster (the cocktail hall is situated in the historic Vandalia Tower at 550 Vandalia St., Suite 140, St. Paul, across from the brewery).
El Sazon Cocina & Tragos
The old El Jefe location in Tangletown (5309 Lyndale Ave. S., Minneapolis) won't be dormant long, with the Strib reporting that El Sazon Cocina & Tragos will head there this October. Chef/owner Cristian De Leon will be doing tacos, burritos, and bowls by day, but at night, the cheffy tasting dinners he popularized in an Eagan gas station will appear.
Treats No. 3
Treats, the local sweets chain that had the incredible idea to serve ice cream with cereal, has announced that its location in Blaine and St. Paul will soon be joined by a third in Minneapolis's North Loop, according to that neighborhood organization. Look for it to open in the new Intersect Apartments building (316 N. Second St., Minneapolis) this November. 
Breva + Masa & Agave
Following the closure of Contantine and Monello, two new concepts have been announced for the Hotel Ivy (1115 Second Ave. S., Minneapolis), according to the Star Tribune. Up top, there's Breva, which will serve "American fare and craft cocktails," and downstairs, Masa & Agave will serve Mexican food and agave spirits. 
On's Thai Express 
On's Thai Kitchen will soon grow from its existing University Avenue location to a second spot in a Highland Park strip mall (718 Cleveland Ave. S., St. Paul). They're hiring now; expect it to open fairly soon.
Ono Hawaiian Plates
Not to be confused with On's, Ono Hawaiian Plates is also expanding into a new location inside United Noodles (2015 E. 24th St., Minneapolis). RIP UniDeli, but this is excellent news. And that's not all: They'll also soon have a grab-and-go counter at Lunds & Byerlys in St. Paul's Highland Park, the Strib reports. (Read our recent chat with Ono's Warren Seta about Spam here!)
In the Works
As previously reported in the Racket Restaurant Roundup...
Thai Curry Restaurant
A new restaurant called from the family that runs Mela Thai Cuisine in West St. Paul will soon move into the old Young Man space, Southwest Voices reports. Thai Curry Restaurant is in the works now at 38th & Nicollet; meanwhile Young Man is still offering catering and rolling around via food truck.
Zhora Darling
The new concept in the old Red Stag Supperclub space will be called Zhora Darling, a restaurant/bar/music venue from owners Eric Odness and Michael Petersen. They're shooting to open soon, if Instagram can be believed. 
Mother Dough No. 3
David Fhima's Mother Dough Bakery is adding a third location this fall, according to Bring Me the News. You'll find it in the Mill District, on the ground floor of the Vicinity Apartments building at Park Avenue and South Second Street.
Silver Fern Cafe
A cafe, bakery, and wine bar called Silver Fern is in the works at 114 E. Hennepin Ave. in Minneapolis. The Biz Journal reports it'll open in September next to Nye's. 
Rumba
Southwest Voices reports that a new restaurant and lounge called Rumba is heading for Uptown. They'll have Latin Caribbean tapas and cocktails from the mixologist at Iconos Gastro Cantina at Lyn-Lake, and should be opening… soon? SWV says they hoped to open by July 20, but there's no sign of life just yet.
Pimento St. Paul and Bde Maka Ska
Great news on Bde Maka Ska: Eat Street's wonderful Pimento Jamaican Kitchen is coming to the redesigned pavilion—though as Axios reports, there are delays on that project. Not content with just that development, the Pimento crew is also bringing their jerk chicken to a new location in St. Paul (354 N. Wabasha St.). The Pi Press makes it sound super cool—they're using some of the top level of an adjacent parking garage for a rooftop patio/events space, and it's also where their food truck will live, after they haul it up.
Animales Brick and Mortar
Here's a meaty story for ya: Animales BBQ is looking to open in a brick-and-mortar building. Year-round ribs, folks! Jon Wipfli (of Animales) is teaming up with Billy Tserenbat (of Billy Sushi) to bring the place to life in either the North Loop or northeast Minneapolis.
Keefer Court
Just great news all around here: Keefer Court, the beloved Chinese bakery that closed at the tail end of 2022 after nearly 40 years in Cedar Riverside, has a new home. The bakery is headed for Asia Mall in Eden Prairie, where it'll be owned by the owners of Pho Mai, who have purchased the bakery and will learn the recipes from Keefer Court's original owner, Sunny Kwan, Sahan Journal reports. Look for it to open this fall.
Public Domain
The former Haute Dish space has been empty since 2017, which makes the news that a craft cocktail bar called Public Domain is moving in pretty exciting. The North Loop Neighborhood Association reports that Public Domain will be a bar without a menu; here, drink specialists will have hundreds of drink recipes in their heads, and will talk with guests about what they like to determine the order. The Racket staff is split on whether this is fun or insufferable, but I just experienced this at a Milwaukee bar called Bryant's Cocktail Lounge, which ruled—so I'm for it!
New North Loop project from Tim McKee
James Beard Award-winning chef Tim McKee (La Belle Vie, Sea Change, Octo Fishbar), has his eyes set on the North Loop for a new project inspired by the Basque region of Spain. He's being tight-lipped about the endeavor for now, but has revealed that it'll be somewhere on First Street and open sometime in 2023. Read more via the Strib.
Soul Lao
The signs are up at Soul Lao, the popular food truck and popup spot that's opening a brick-and-mortar space at Sibley Plaza on West Seventh in St. Paul. "We want to build a supportive environment where young chefs can shape a career and neighbors can share a plate of Lao sausage, sticky rice, and spicy papaya salad," Soul Lao's GoFundMe Page reads. "There's no other place we would want to place our roots."
Diane Moua Moves On
Diane Moua has left her role as Bellecour's executive pastry chef in 2022 to open her own bakery and cafe, which will combine Hmong home cooking and southeast Asian flavors with her French pastry perfection. "You'll see a chocolate croissant here and there, but I want to use coconut and yuzu," she told Eater Twin Cities, which has the rundown. "It's so French at Bellecour, but with this, I can use taro."
Em Cassel (she/they) is a cyclist, a metalcore apologist, and a co-owner and editor of Racket.
Read More:
Stay in touch
Sign up for our free newsletter