Food & Drink
Veggie Burgers, THC Eats, Taco Bars, and More April Restaurant News
Let's eat!
12:10 PM CDT on April 28, 2023
Not a lot of great patio weather so far this spring... but hey, that's why they invented indoor dining.
Open
Bumbling Fools
On April Fools Day, Noah Stein and his mead-making partner Skot Rieffer opened the doors to a cozy Minneapolis tasting room in the 2010 East Hennepin building (at 2010 E. Hennepin Ave., naturally). They're one of just a handful of meaderies around, but as Stein told Racket earlier this month, their meads are already award winning—just don't fret about the long and winding path that takes you to their tasting room. "Hey, it's a reclaimed industrial space, it's minorly spooky," Stein chuckles.
ALT BuRGEr 
Veggie burger shop ALT BuRGEr is up and running in Northeast (337 13th Ave. NE, Minneapolis), with sammiches and sides in addition to plant-based burgers made with real vegetables. It's not a vegan burger joint, though—great news for folks who love cheese (especially of the macaroni-and variety). It's a "lacto-ovo vegetarian menu," co-founder Derek Moran told Mpls. St. Paul Mag, which took a look inside.
Hi Flora!
It was a fitting 4/20 opening for MN's first THC restaurant (originally called Juniper), or at least for part of it. Located in the old Common Roots address, the alcohol-free, THC-focused eatery from chef Heather Klein of Root to Rise Kitchen debuted its market and retail space (708 W. 26th St., Minneapolis) this month. Klein tells us the restaurant portion of the building (2558 Lyndale Ave. S.) will follow soon, hopefully by May. 
Centro Highland Park
Centro's tacos-and-more empire grew by one this month, with a location in St. Paul's Highland Park neighborhood (750 Cleveland Ave. S.). Like the Eat Street Centro, which opened in August, the first Centro in St. Paul brings burgs and tacos together under one roof with the EveryWhen Burger Bar. It's the third location for restaurateur Jami Olson and executive chef Jose Alarcon in under five years.
Mochinut
Now open in the Greenway Lakes Commons building (3206 W. Lake St., Minneapolis, right by Bde Maka Ska), Mochinut bills itself as "more than just a donut." That means yes, they've got mochi ring donuts, they've also got boba tea, crunchy Korean corn dogs (like the ones we've liked from CrunCheese), and soft serve. Not a bad combo if you ask me.
Oro
Oro, the sit-down dining component to Northeast's excellent Nixta Tortilleria, just wrapped up a two-day soft open that we followed hungrily on Instagram... and then announced today that they're open for indoor seating! Get in while ya can.
La Bodega Taco Bar
St. Louis Park's La Bodega Taco Bar just opened its Uptown outpost at 2829 Hennepin Ave. These tacos look serious, and conveniently, that address is right by Dabbler Depot's newest THC-specific shop. Just saying!
Mother Clucker's Pizza
Now open in the ol' Nicollet Diner space (1428 Nicollet Ave., Minneapolis): Mother Clucker's Pizza, a "neighborhood bar" that specializes in late-night pizza and broasted chicken, along with local beer and creative cocktails. According to its website, Mother Clucker's belongs to the Nicollet Diner/Roxy's Cabaret family; those spots are also up and running down the street at 1333 Nicollet Mall.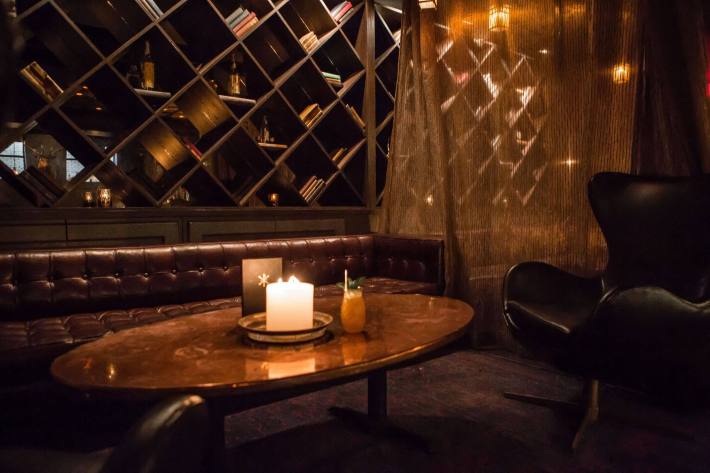 Closed or Closing
Constantine and Monello
It's the end of the line for Constantine and Monello, the vibey, vaguely gothic bar and restaurant located in downtown Minneapolis's Hotel Ivy. The hotel was acquired by a group called Monarch Alternative Capital last year (*desperately fights urge to make a Venture Bros. reference*), and it seems the Monarch doesn't like that vibe for Ivy's food and drink. They're closing May 31, so you still have some time to stop by.
Walkin' Dog
A downtown Minneapolis staple for more than three decades, Walkin' Dog took a final stroll into Restaurant Heaven on April 21. Owner Dave Magnuson said it came down to the renovation of their food court and "a family decision," and in a Facebook farewell, he shared some delightful quotes that sum it all up, including this, from Jimmy Buffet: "Lookin' back at my background, tryin' to figure out how I ever got here. Some things are a mystery to me, and others are much too clear, I'm just livin' in the sunshine, stay contented most of the time..." 
Vo's Vietnamese Restaurant
Vo's is still open for now, but the long-running Lyndale Avenue Vietnamese restaurant won't be around forever. Owner François Vo told Racket this month that he's ready to retire, and the building is currently for sale for a cool $675K. "I will miss my clients—they're like family," Vo told us. "I've been working so hard for many years… It's time for me to take a break."
Eagle Street Grille
After announcing their closure last month, Eagle Street Grille—the sports bar located just steps from the Xcel Energy Center in St. Paul—closed the doors for the last time in late April.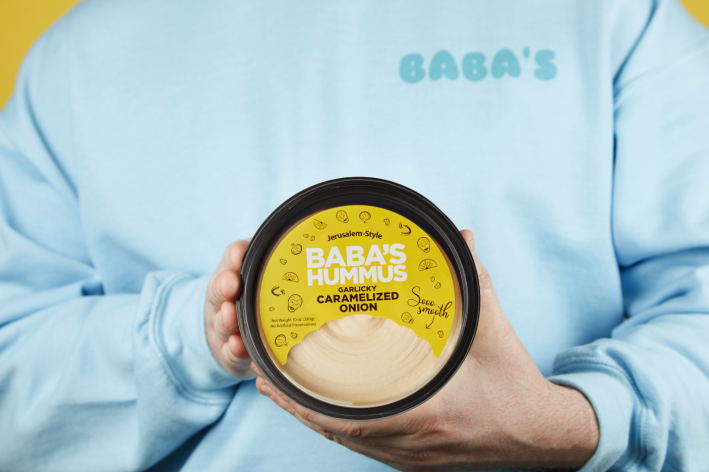 Just Announced and Coming Soon
Baba's Hummus House
Rana Kamal and Khalid Ansari made Baba's Hummus a hit at grocers nationwide, and added a popular State Fair stand last year. So why not go brick and mortar? Well, as the siblings told us earlier this month, watching their dad toil away at Mediterranean Cruise Cafe in Burnsville gave them a firsthand look at how hard the biz is. But they're doing it anyway, with a huge hummus house, bakery, cafe, and production facility at 2220 Lyndale Ave. S. (the old Galls uniform store) set to open this July.
Wrestaurant at the Palace
Coming soon to the Palace Theatre in St. Paul: a new pizza place courtesy of the Wrecktangle folks! This won't be quite like Wreck's existing locations, according to a release, but you can expect the pies, playful cocktails, and sandwiches to be at least a little familiar. And it'll have a slice window for takeout. Opening this summer.
Herbst Eatery & Farm Stand 
Mpls. St. Paul Mag got a sneak peek at the forthcoming Herbst Eatery & Farm Stand, from Jörg and Angie Pierach. They're restoring an old St. Anthony Park building, with plans to be "small, locally focused, simple, high-quality, and farmy." (Jörg, who founded Fast Horse agency, also co-owns Tilia in Linden Hills.)
King Coil Distillery
Located across the plaza from Lake Monster Brewing, and owned by the same folks, King Coil Distillery will open this summer in St. Paul's Vandalia Tower. They'll have 140 seats with lots of "nooks and crannies," cocktails to drink in or take home, and pizzas, plus a patio and an events space. 
Erta Ale
A new restaurant named for Ethiopia's Erta Ale volcano is headed for the former Kyatchi space in Lowertown, the Pi Press reports. Owner Amy Abebe Tsegaye said in a release that she picked the name to "symbolize the fiery and flavorful nature of Ethiopian cuisine," which objectively rules. 
Pimento St. Paul
Not content just to take over the pavilion at Bde Maka Ska, the Pimento crew is also bringing their jerk chicken and tk to a new location in St. Paul (354 N. Wabasha St.). The Pi Press makes it sound super cool—they're using some of the top level of an adjacent parking garage for a rooftop patio/events space, and it's also where their food truck will live, after they haul it up.
Maison Margaux
The long-awaited Fhima family project in the old Ribnick Furs building has an opening date—May 12—and reservations are already open. The swanky brasserie, billing itself as "Paris in the North Loop," is French as hell—think halibut chasseur, steak au poivre, short ribs bourguignon, ratatouille, and, of course, pommes frites. It looks fancy and fun!
Milly's Wine Bar & Bistro
With the closing of Bev's earlier this year, Minneapolis could really use another wine bar, and Milly's, which has been in the works at 1129 Washington Ave. S. since last year, is finally in the home stretch towards opening. We'll have a preview for ya pretty darn soon.
Northern Coffeeworks 
Fun stuff is in the works at Northern Coffeeworks, the coffee shop owned by the same folks behind nearby Angry Catfish Bicycle Shop and Mend Provisions. Starting in early May, they'll relocate to a coffee trailer at Angry Catfish, while the shop undergoes a full remodel, with a new bar buildout and expanded seating and retail space. "That had been the plan all along, I just feel like... the travails of running a small business!" head roaster and director of operations Naomi Vaughan told us earlier this month. "We're really excited that it's finally happening."
Indigenous Food Lab 
The Indigenous Food Lab at Midtown Global Market will begin its multiphase opening in June, and until then, they've started offering their beautiful tortillas for sale for a few days each week; find the full story here.
In the Works
As previously reported in the RRR...
Big E
When celebrated local chef Justin Sutherland (Handsome Hog, assorted TV shows) opened the first location of his egg sandwich chain, Big E, naturally he brought it to... Portland, Oregon? Anyway we're finally getting one here: The Strib reports it's heading for the Grand Ole Creamery sister pizza place, ​​Grand Pizzeria, which closed in mid-March.
FRGMNT Coffee
FRGMNT Coffee, which has locations in Eden Prairie, the North Loop, and St. Anthony Main, is opening another cafe in the Open Book building (1011 S. Washington Ave., Minneapolis). Look for it to open this spring, according to Bring Me the News.
Slice Pizza No. 3
Nice news for folks who just want their favorite restaurants to remember there's a second city they can expand to: Following locations in northeast Minneapolis and Midtown Global Market, Slice is heading for St. Paul, and this'll be their first standalone location with indoor seating. Co-owner Adam Kado told the Biz Journal they'll have room for 30 in their space on the first floor of the Frogtown Crossroads apartment building (495 Dale St. N.), and they hope to open in pretty soon.
Marc Heu Move
Frogtown's famed Marc Heu Patisserie Paris is leaving the neighborhood—but don't worry, they're not goin' far. Baker Marc Heu and his wife, COO Gaosong Heu, tell Mpls. St. Paul Mag that they're heading for the Selby & Dale neighborhood this spring (156 N. Dale St., St. Paul), where they'll eventually evolve into a full-on bistro with a 30-seat patio, Parisian bentwood chairs, and sammies, made with Marc Heu baguettes, prosciutto, and Iberico ham. Sounds pretty pleasant, and very French! 
​​Gai Noi
Mpls. St. Paul Mag has the latest on chef Ann Ahmed's forthcoming Loring Park restaurant, which it reports will be open by Pride. It'll be named Gai Noi, which is short for a type of rice and also means "little chick," and the menu is roughly 80% done—but we'll have to wait until the recently James Beard Award-nominated chef gets back from a trip through Asia for more details. 
Fawkes Alley Coffee
Futsal Society, an organization that acts as a lower-barrier option for kids who want to play soccer, is opening a coffee shop in Loring Park (1621 Harmon Place, Minneapolis). Southwest Voices has the scoop; look for a 2023 opening.
Animales Brick and Mortar
Here's a meaty story for ya: Animales BBQ is looking to open in a brick-and-mortar building. Year-round ribs, folks! Jon Wipfli (Animales) is teaming up with Billy Tserenbat (Billy Sushi) to bring the place to life in either the North Loop or northeast Minneapolis. Look for it this summer.
D's Banh Mi
The sign is up at D's Banh Mi, which is taking over the ol' snack shack at 38th & Cedar. Brothers Dylan, Dyon, and Dustin Tran were shooting for a November opening; that's since been pushed back to this summer. Read our chat from April about their plans for the space here.
Soul Lao 
The signs are also up at Soul Lao, the popular food truck and popup spot Soul Lao that's opening a brick-and-mortar space at Sibley Plaza on West Seventh in St. Paul. "We want to build a supportive environment where young chefs can shape a career and neighbors can share a plate of Lao sausage, sticky rice, and spicy papaya salad," Soul Lao's GoFundMe Page reads. "There's no other place we would want to place our roots." The projected opening date is April 2023; you can donate to their GoFundMe here.
Bellecour Bakery at 50th & France
The third Cooks of Crocus Hill/Bellecour Bakery is headed for 3945 Market St. in Edina, joining locations on Grand Ave. in St. Paul and Minneapolis's North Loop. "Lots of exciting details to share with you when the time is right… stay tuned and looking forward to seeing you in our new space," chef Gavin Kaysen wrote in an Insta post.
Diane Moua Moves On
Speaking of Bellecour Bakery: Diane Moua has left her role as Bellecour's executive pastry chef to open her own bakery and cafe, which will combine Hmong home cooking and southeast Asian flavors with her French pastry perfection. "You'll see a chocolate croissant here and there, but I want to use coconut and yuzu," she told Eater Twin Cities, which has the rundown. "It's so French at Bellecour, but with this, I can use taro."
Pimento Jamaican Kitchen
Great news on Bde Maka Ska: Eat Street's wonderful Pimento Jamaican Kitchen is coming to the redesigned pavilion when it reopens this summer. Get ready for jerk chicken on the beach in 2023!
The Painted Turtle
No more Sandcastle at Lake Nokomis; this is The Painted Turtle's time to shine. The new concept comes from the folks behind Unleashed Hounds and Hops, the indoor/outdoor dog park/human restaurant. They'll have a full ice cream shop thanks to a partnership with La La Ice Cream, and Kramarczuk's Sausage Company is also name dropped as an early partner. Here's the whole scoop.

Em Cassel (she/they) is a cyclist, a metalcore apologist, and a co-owner and editor of Racket.
Stay in touch
Sign up for our free newsletter