Food & Drink
Space Cowboys, Hot Pots, and Food for Vegan Stoners in June's Restaurant Roundup
Plus a few of our favs close up shop.
9:24 AM CDT on June 30, 2023
There's lots of food news this June. Some is good (Korean fried chicken!), some is bad (boo, no beer at Painted Turtle), and some is... different (new names and concepts for Alary's, Szechuan Spice, and Jasmine 26?). Let's take a look at this month's food news.
Open
Jasmine 26
Jasmine 26 on Eat Street reopened at the tail end of May with a new concept. In addition to a handful of seasonal shareables and entrees, now you can choose from a number of signature hot pot options and build your own bowl. 
Indigenous Food Lab Market
Located in Midtown Global Market, this new restaurant/tea bar/retail space from NĀTIFS and chef Sean Sherman serves Dakota open-faced čhoǧíŋyapi sandwiches, tacos, grain bowls, salads, and more. It also stocks an impressive array of Indigenous-made housewares, pantry staples, books, lotions, and soaps.
The Painted Turtle
It's been a rough early go for the Painted Turtle team. The new Lake Nokomis snack shack (4955 W. Lake Nokomis Pkwy.), which is replacing Sandcastle, won't be able to serve beer and wine for the foreseeable future. Apparently, a stupid law prevents establishments from serving alcohol unless they have at least 25 indoor seats. For now, you'll have to go support 'em and partake in the traditional, time-tested lakeside bev fashion: booze in a water bottle. 
Daisy's Uptown
"Uptown ain't over yet!" proclaim Instagram posts from the new Daisy's. The bar and rooftop is located in the old Cowboy Slims space (1430 Lagoon Ave.), and it looks correspondingly country, with lots of cowboy hats 'n' horses covering their social pages. Giddy up!
Mov 
Chef Yia Vang's latest Hilltribe pop-up at 901 W. Lake St. in Minneapolis is called Mov ("maw"). That's the Hmong word for "rice," which also means "sustenance" or "meal," and like its predecessors, Slurp and then Mee-Ka, it offers a streamlined menu of six rice-based dishes: five-spice braised beef, Thai basil chicken, and more.
Hi Flora!
Following the debut of their market and takeout side in April, Hi Flora! officially opened its doors for sit-down service on June 18. Plant-based eats with a side of THC? Sounds pretty fun to us. 
bb.q. Chicken
After opening an Uptown bb.q. Chicken franchise in December, Emily Krouse brings the popular Korean fried chicken chain to St. Paul (1328 Grand Ave.). Great news for fans who liked Bap and Chicken, the fried-chicken joint that had previously occupied the address.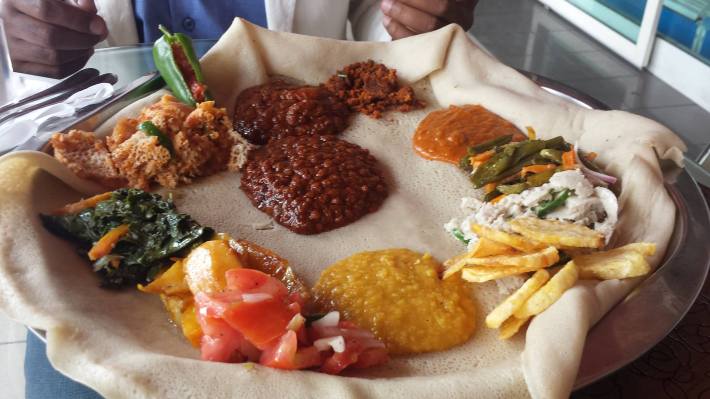 Closed, Closing, or Changing
Lowry Hill Meats
Say goodbye to one of the best breakfast sammies in town: Lowry Hill Meats announced it was closing on June 2, and shut down for good on June 25. "What we set out to do over seven years ago is no longer achievable for us here," owner Erik Sather and staff wrote in a farewell Facebook post. Their new cured meat spot at the Food Building in Northeast, Lowry Hill Provisions, remains open. 
Birchwood Cafe
Wanna buy Birchwood Cafe? Racket broke the news that one of the Twin Cities' farm-to-table OGs is for sale earlier this month, and everything must go—brand name, recipes, equipment, fixtures, furniture. It can all be yours for a cool 2 mill.
Fasika
This one stings. After 22 years, Fasika Ethiopian Restaurant in St. Paul closed for the last time on June 17. Well wishes and thank yous from folks who loved the Ethiopian institution poured in on the Facebook post announcing their closure. I didn't comment but will add here: RIP, Fasika. You were my favorite place to get food before Turf Club shows!
Alary's Bar
Downtown St. Paul sports/cop bar Alary's closed its doors on June 18. But is it really gone forever? Their Facebook announcement said, "goodbye for now," and on June 18 a follow-up post read, "Endless. Much like our support for those who continue to protect us. Alary's, its staff and what we stand for won't waiver with this rebirth. Stay tuned. We are still here." For what it's worth, the cops in the comments are not happy.
The Naughty Greek → Spicy Feta
The Naughty Greek opened seven years ago; owner Angelo Giovanis announced this month that he's getting out of the gyro and kebab biz. "It has been such an honor being able to bring a taste of Greece to the Twin Cities!" he wrote on Facebook. But it's not the end entirely: New owners will transform the fast-casual Mediterranean chain to a new concept called Spicy Feta. 
Szechuan Spice → Kung Fu Hot Pot
Hot pot is hot! It's not just the reopened Jasmine 26 that's leaning into soups; Szechuan Spice on Lyndale Avenue has also closed for renovations, with plans to reopen as Kung Fu Hot Pot. Selfishly… I really hope some of the classics like the Mapo Tofu and Chung King Spicy Chicken stick around. This was my Chinese takeout spot!
Noyes & Cutler and Big Biscuit Bar
Two newish restaurants have temporarily shuttered in Lowertown St. Paul: Justin Sutherland's Noyes & Cutler steakhouse and Big Biscuit Bar. The hotel that houses them is under construction, and building owner Jim Crockarell tells the Pioneer Press that while it's less than ideal, it's gotta happen; they'll be welcome back upon reopening if they're interested.
Dairy Queen, MOA
After over 30 years, there's no DQ at the mall. Long live the queen.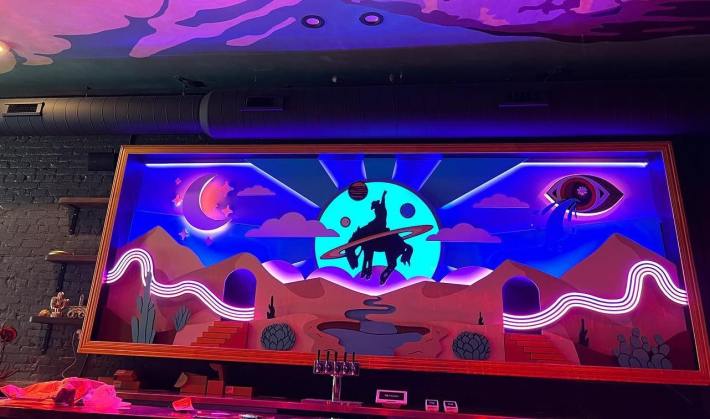 Just Announced + Coming Soon
Slice Brothers MOA and Slice Brothers St. Paul
After opening two Slice Brothers locations since 2021, co-owners Adam Kado and Hosie Thurmond are working to open another two shops this year—one in St. Paul, and another in the Mall of America. "The opportunity with the Mall of America is one of those things, like, you don't know if you'll ever get a shot at doing a deal with the Mall, and that type of audience," Kado told us earlier this month, adding that he's "humbled by it all, and still kind of taking it all in stride." St. Paul will open first, on July 28, which is also the month they'll take over their MOA spot, hopefully opening in October. 
Fool Me Once
Wrecktangle is getting a new neighbor at its Lyn-Lake location. Fool Me Once is set to open in July, and will offer smash burgers, crunchwraps, and bar eats, plus specialty cocktails with a space cowboy vibe.
Steady Pour
Craft cocktail purveyors/private bartending service Steady Pour recently announced that they plan to open a brick-and-mortar at 2125 E. Hennepin Ave. No opening date has been set, but there will be a 10-seat bar and full kitchen in the Northeast space. 
Milly's Wine Bar & Bistro
Milly's is damn close to opening. When I stopped by in May, owner Brandon Witzel was in the midst of making cork murals, one of the finishing touches at the new wine bar and restaurant; they've been hosting soft openings through June. Keep an eye on their socials, as Witzel says they'll be open by the end of July. 
Star Bar 
Kim Bartmann's Star Bar & Bistro is opening soon inside Hotel Indigo, following Pinoli, which her restaurant group opened in Uptown in March. Sounds like a summer opening is the plan.
Dave's Hot Chicken
Minnetonka is getting a new fast-casual chicken spot via a chain owned by former Golden Gopher/NBA player Kris Humphries (also a former husband of Kim Kardashian). Dave's Hot Chicken will be opening this Friday, June 30.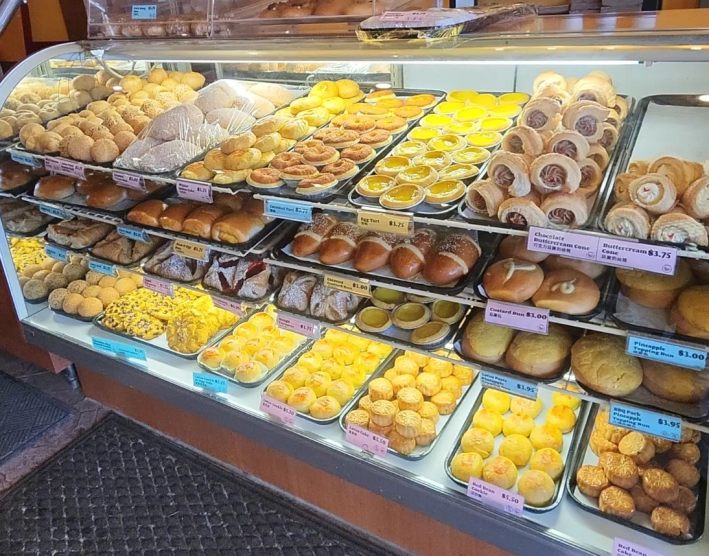 In the Works
As previously reported in the RRR…
Baba's Hummus House
Rana Kamal and Khalid Ansari made Baba's Hummus a hit at grocers nationwide, and added a popular State Fair stand last year. So why not go brick and mortar? Well, as the siblings told us earlier this month, watching their dad toil away at Mediterranean Cruise Cafe in Burnsville gave them a firsthand look at how hard the biz is. But they're doing it anyway, with a huge hummus house, bakery, cafe, and production facility at 2220 Lyndale Ave. S. (the old Galls uniform store) set to open this summer.
Wrestaurant at the Palace
Coming soon to the Palace Theatre in St. Paul: a new pizza place courtesy of the Wrecktangle folks! This won't be quite like Wreck's existing locations, according to a release, but you can expect the pies, playful cocktails, and sandwiches to be at least a little familiar. And it'll have a slice window for takeout. Opening this summer.
King Coil Distillery
Located across the plaza from Lake Monster Brewing, and owned by the same folks, King Coil Distillery will open this summer in St. Paul's Vandalia Tower. They'll have 140 seats with lots of "nooks and crannies," cocktails to drink in or take home, and pizzas, plus a patio and an events space. 
Erta Ale
A new restaurant named for Ethiopia's Erta Ale volcano is headed for the former Kyatchi space in Lowertown, the Pi Press reports. Owner Amy Abebe Tsegaye said in a release that she picked the name to "symbolize the fiery and flavorful nature of Ethiopian cuisine," which objectively rules. 
Pimento St. Paul
Great news on Bde Maka Ska: Eat Street's wonderful Pimento Jamaican Kitchen is coming to the redesigned pavilion when it reopens this summer. Not content with just that development, the Pimento crew is also bringing their jerk chicken to a new location in St. Paul (354 N. Wabasha St.). The Pi Press makes it sound super cool—they're using some of the top level of an adjacent parking garage for a rooftop patio/events space, and it's also where their food truck will live, after they haul it up.
Northern Coffeeworks 
Fun stuff is in the works at Northern Coffeeworks, the coffee shop owned by the same folks behind nearby Angry Catfish Bicycle Shop and Mend Provisions. Starting in early May, they'll relocate to a coffee trailer at Angry Catfish, while the shop undergoes a full remodel, with a new bar buildout and expanded seating and retail space. "That had been the plan all along, I just feel like... the travails of running a small business!" head roaster and director of operations Naomi Vaughan told us last month. "We're really excited that it's finally happening."
Animales Brick and Mortar
Here's a meaty story for ya: Animales BBQ is looking to open in a brick-and-mortar building. Year-round ribs, folks! Jon Wipfli (of Animales) is teaming up with Billy Tserenbat (of Billy Sushi) to bring the place to life in either the North Loop or northeast Minneapolis. Look for it this summer.
Keefer Court
Just great news all around here: Keefer Court, the beloved Chinese bakery that closed at the tail end of 2022 after nearly 40 years in Cedar Riverside, has a new home. The bakery is headed for Asia Mall in Eden Prairie, where it'll be owned by the owners of Pho Mai, who have purchased the bakery and will learn the recipes from Keefer Court's original owner, Sunny Kwan, Sahan Journal reports. Look for it to open this fall.
Public Domain
The former Haute Dish space has been empty since 2017, which makes the news that a craft cocktail bar called Public Domain is moving in pretty exciting. The North Loop Neighborhood Association reports that Public Domain will be a bar without a menu; here, drink specialists will have hundreds of drink recipes in their heads, and will talk with guests about what they like to determine the order. The Racket staff is split on whether this is fun or insufferable, but I just experienced this at a Milwaukee bar called Bryant's Cocktail Lounge, which ruled—so I'm for it!
New life for the old Bachelor Farmer
Up next on Daniel del Prado's seemingly inexhaustible list of new projects: he and Ryan Burnet have purchased the Bachelor Farmer building from the Dayton brothers. Mpls.St.Paul mag has the details—so far, we know it's "a steakhouse, but with a lot of Argentinian influence."
New North Loop project from Tim McKee
James Beard Award-winning chef Tim McKee (La Belle Vie, Sea Change, Octo Fishbar), has his eyes set on the North Loop for a new project inspired by the Basque region of Spain. He's being tight-lipped about the endeavor for now, but has revealed that it'll be somewhere on First Street and open sometime in 2023. Read more via the Strib.
Fawkes Alley Coffee
Futsal Society, an organization that acts as a lower-barrier option for kids who want to play soccer, is opening a coffee shop in Loring Park (1621 Harmon Place, Minneapolis). Southwest Voices has the scoop; look for a summer 2023 opening.
D's Banh Mi
The sign is up at D's Banh Mi, which is taking over the ol' snack shack at 38th & Cedar. Brothers Dylan, Dyon, and Dustin Tran were shooting for a November opening; that's since been pushed back to this summer. Read our chat from last April about their plans for the space here.
Soul Lao 
The signs are also up at Soul Lao, the popular food truck and popup spot that's opening a brick-and-mortar space at Sibley Plaza on West Seventh in St. Paul. "We want to build a supportive environment where young chefs can shape a career and neighbors can share a plate of Lao sausage, sticky rice, and spicy papaya salad," Soul Lao's GoFundMe Page reads. "There's no other place we would want to place our roots." The projected opening date is April 2023; you can donate to their GoFundMe here.
Diane Moua Moves On
Diane Moua has left her role as Bellecour's executive pastry chef in 2022 to open her own bakery and cafe, which will combine Hmong home cooking and southeast Asian flavors with her French pastry perfection. "You'll see a chocolate croissant here and there, but I want to use coconut and yuzu," she told Eater Twin Cities, which has the rundown. "It's so French at Bellecour, but with this, I can use taro."
El Sazon
El Sazon, which made a splash serving fine-dining fare out of an Eagan gas station, is moving into more permanent digs. The Strib reports that El Sazon Tacos & More is bringing its birria ramen, braised meats, and more to the Tangletown neighborhood in Minneapolis, though they haven't announced the exact location yet.
Em Cassel (she/they) is a cyclist, a metalcore apologist, and a co-owner and editor of Racket.
Stay in touch
Sign up for our free newsletter