Food & Drink
It's Opening Season in the May Racket Restaurant Roundup
Gai Noi, the new Marc Heu, and more highly anticipated openings from May.
12:01 PM CDT on May 31, 2023
It's summer, baby (for all intents and purposes), and that means lots of movement in the food and drink biz. We've got your guide to May's hottest openings, plus a few fun announcements, right here.
Now Open
Dutch Bar
Quietly open since mid-April, Dutch Bar is now fully up and running, bringing a laid-back and timeless vibe to 2512 NE Central Ave., Minneapolis. The bar is owned by former Modern Cafe co-owner Patty Grell, who wanted her neighborhood to have a cozy wine bar with some snacky fare. "We've had people playing dominoes, and reading books—just come hang out," she told Racket earlier this month.
Wandering Leaf Brewing Co.
In similar "food and drink updates I missed at the tail end of April" news: Wandering Leaf Brewing Co. has opened on West Seventh, with a surprisingly verdant space for a strip mall brewery (2463 Seventh St. W., St. Paul). Co-owner Matt Holton is a trained horticulturist, hence the plant-filled, conservatory-like vibe; we've got the full story here. 
Uptown Collab
Arts + Rec, the multi-level, multi-experience restaurant and bar that fully opened in Seven Points Mall in November, closed for renovations about a month ago. It relaunched this month with a new name—Uptown Collab—and a new menu from Stepchld's Kamal Mohamed. In addition to mini golf, a theater space, the rooftop, and a speakeasy (all of which have been renamed), they've added large-screen TVs for watching sports 'n' such.
Maison Margaux
The Fhima family's long-awaited North Loop restoration project is complete. Maison Margaux, which they're billing as "Paris in the North Loop," opened in the historic Ribnick Furs building (224 N. First St., Minneapolis) on May 12. Eater Twin Cities has an in-depth look at the La Belle Époque-inspired, multi-level restaurant and event space.
Marc Heu Patisserie Paris
More French stuff for ya: Marc Heu Patisserie Paris, home of possibly the most gorgeous pastries in all of Minnesota, has moved from Frogtown to 156 Dale St. N., in St. Paul. If ya go, and ya should, don't be surprised to see a line out the door!
FRGMNT Coffee 
FRGMNT Coffee's fourth MN location opened on May 15 inside Open Book in the Mill District (1011 S. Washington Ave., Minneapolis). They've got Honey + Rye baked goods, some grab-and-go foods, and coffee—and hey, did you know that's a dog-friendly building?
BūCH Fermentary & Taproom
No more beer in the ol' Able Seedhouse + Brewery building (1121 Quincy St. NE, Minneapolis); it's now BūCH Fermentary & Taproom, which serves a variety of hard kombucha seltzers. 
Relish
Not far from Būch, in the former Bad Waitress space (700 Central Ave. NE, Minneapolis), Relish is now serving all-day breakfast, lunch, and dinner, according to the Minneapolis-St. Paul Business Journal. The new restaurant comes from the same team that owns The Coffee Shop Northeast at 2852 Johnson St. NE.
Big E's
How much would you pay for a friggin' egg sandwich? That question gripped local Twitter earlier this month, after the news that chef Justin Sutherland's breakfast joint a.) had opened in St. Paul (750 Grand Ave.) and b.) was serving egg sammies that range in price from $15 to $17. Can they possibly justify that price point? Has the moment passed for Racket to rank the best breakfast sandwiches in town that are less than $10? Discuss amongst yourselves in the comments.
Herbst Eatery & Farm Stand
St. Paul's South St. Anthony Park neighborhood has a very cute, very farm-focused new restaurant in Herbst Eatery & Farm Stand (779 Raymond Ave., St. Paul). The restaurant/market is inspired by an Amish farm stand near owners Jörg and Angie Pierach's hobby farm in the Driftless Area, and they've partnered with independent farmers to bring their eatery to life.
Lowry Hill Provisions 
Lowry Hill Meats has expanded to a second location, this one outside of Lowry Hill, in the former Red Table Meat Co. space in the Food Building (1401 Marshall St. NE, Minneapolis). Lowry Hill Provisions looks to be serving up some snacking meats that'll satisfy the Red Table faithful—lotta salami on that website!
Gai Noi
Chef Ann Ahmed (Khâluna, Lemongrass Thai (RIP)) comes to Loring Park with her latest, Gai Noi, which opened May 23. I'm very excited to check this one out; early reviews from Heavy Table make it sound super fun, delicious, and affordable. 
Cooks | Bellecour 
Big month for Bellecour Bakery and Cooks of Crocus Hill, which officially merged, debuted a new name, Cooks | Bellecour, and opened their third location in Edina (3934 Market St.) on May 30. The newest location is a bakery, cafe, cooking school, and market—"This is a place where you buy the tools to make a croissant, take a croissant-making class, or simply buy a croissant and enjoy it right away," says Cooks co-owner Marie Dwyer in a press release.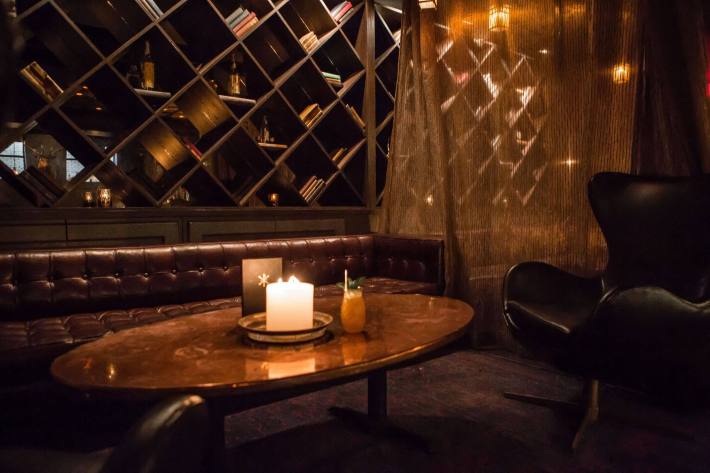 Closed or Closing
Spring Break
Not closed, per se, but just not happening: Spring Break, the '80s-themed restaurant Brian and Sarah Ingram had planned for downtown St. Paul. The Star Tribune reports that their Purpose Restaurants group is shifting its focus to the Hope Breakfast Bar brand; we'll add that the location, right near the new and also Ingram-owned Apostle Supper Club, always seemed like an odd choice.
Constantine + Monello
If you want one final Constantine burger, this is your last shot—May 31 is the end of these Hotel Ivy bar and restaurant concepts, after new owners announced last month that they'd be taking the food and drink program in a new direction.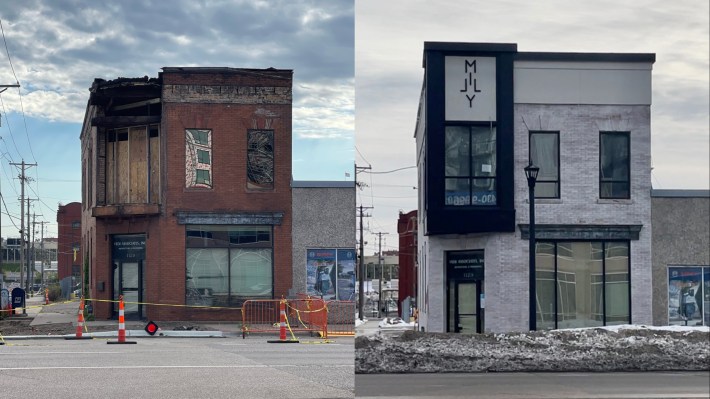 Just Announced and Coming Soon
Keefer Court
Just great news all around, here: Keefer Court, the beloved Chinese bakery that closed at the tail end of 2022 after nearly 40 years in Cedar Riverside, has a new home. The bakery is headed for Asia Mall in Eden Prairie, where it'll be owned by the owners of Pho Mai, who have purchased the bakery and will learn the recipes from Keefer Court's original owner, Sunny Kwan, Sahan Journal reports. Look for it to open this fall.
Public Domain
The former Haute Dish space has been empty since 2017, which makes the news that a craft cocktail bar called Public Domain is moving in pretty exciting. The North Loop Neighborhood Association reports that Public Domain will be a bar without a menu; here, drink specialists will have hundreds of drink recipes in their heads, and will talk with guests about what they like to determine the order. The Racket staff is split on whether this is fun or insufferable, but I just experienced this at a Milwaukee bar called Bryant's Cocktail Lounge, which ruled—so I'm for it!
Milly's Wine Bar & Bistro
Milly's is damn close to opening; when I stopped by earlier this month, owner Brandon Witzel was in the midst of making cork murals, one of the finishing touches at the new wine bar and restaurant. Keep an eye on their socials, as they're teasing soft openings for mid-June. 
Indigenous Food Lab Market
Religious readers of Racket's Event Horizon newsletter already know: The Indigenous Food Lab Market will celebrate its grand opening on June 1. Located in Midtown Global Market, the new restaurant/tea bar/retail space from NĀTIFS will serve Dakota open-faced čhoǧíŋyapi sandwiches, tacos, grain bowls, salads, and more, and it'll stock an array of Indigenous-made housewares, pantry staples, books, lotions, and soaps.
Painted Turtle
Lake Nokomis's new snack shack, The Painted Turtle, is juuust about ready to open; WCCO reports the team behind Unleashed Hounds & Hops hopes to open the doors to their latest establishment on Monday, June 5. Expect fried treats and beachy eats, plus a full ice cream shop thanks to La La Ice Cream.
bb.q Chicken
It was a bummer when Bap & Chicken closed earlier this year, but their St. Paul space won't be devoid of fried chicken much longer—bb.q Chicken, which made its Minnesota debut in Uptown last year, is moving in, KARE 11 reports. Look for a mid-June opening. 
Slice Pizza No. 3
Nice news for folks who just want their favorite restaurants to remember there's a second city they can expand to: Following locations in northeast Minneapolis and Midtown Global Market, Slice is heading for St. Paul, and this'll be their first standalone location with indoor seating. Co-owner Adam Kado told the Biz Journal they'll have room for 30 in their space on the first floor of the Frogtown Crossroads apartment building (495 Dale St. N.), and this month they announced an opening date: July 28.
El Sazon
El Sazon, which made a splash serving fine-dining fare out of an Eagan gas station, is moving into more permanent digs. The Strib reports that El Sazon Tacos & More is bringing its birria ramen, braised meats, and more the Tangletown neighborhood in Minneapolis, though they haven't announced the exact location yet.
Star Bar 
Kim Bartmann's Star Bar & Bistro is opening soon inside Hotel Indigo, following Pinoli, which her restaurant group opened in Uptown in March. Sounds like a summer opening is the plan.
In the Works
As previously reported in the RRR...
Baba's Hummus House
Rana Kamal and Khalid Ansari made Baba's Hummus a hit at grocers nationwide, and added a popular State Fair stand last year. So why not go brick and mortar? Well, as the siblings told us earlier this month, watching their dad toil away at Mediterranean Cruise Cafe in Burnsville gave them a firsthand look at how hard the biz is. But they're doing it anyway, with a huge hummus house, bakery, cafe, and production facility at 2220 Lyndale Ave. S. (the old Galls uniform store) set to open this July.
Wrestaurant at the Palace
Coming soon to the Palace Theatre in St. Paul: a new pizza place courtesy of the Wrecktangle folks! This won't be quite like Wreck's existing locations, according to a release, but you can expect the pies, playful cocktails, and sandwiches to be at least a little familiar. And it'll have a slice window for takeout. Opening this summer.
King Coil Distillery
Located across the plaza from Lake Monster Brewing, and owned by the same folks, King Coil Distillery will open this summer in St. Paul's Vandalia Tower. They'll have 140 seats with lots of "nooks and crannies," cocktails to drink in or take home, and pizzas, plus a patio and an events space. 
Erta Ale
A new restaurant named for Ethiopia's Erta Ale volcano is headed for the former Kyatchi space in Lowertown, the Pi Press reports. Owner Amy Abebe Tsegaye said in a release that she picked the name to "symbolize the fiery and flavorful nature of Ethiopian cuisine," which objectively rules. 
Pimento St. Paul
Not content just to take over the pavilion at Bde Maka Ska, the Pimento crew is also bringing their jerk chicken and tk to a new location in St. Paul (354 N. Wabasha St.). The Pi Press makes it sound super cool—they're using some of the top level of an adjacent parking garage for a rooftop patio/events space, and it's also where their food truck will live, after they haul it up.
Northern Coffeeworks 
Fun stuff is in the works at Northern Coffeeworks, the coffee shop owned by the same folks behind nearby Angry Catfish Bicycle Shop and Mend Provisions. Starting in early May, they'll relocate to a coffee trailer at Angry Catfish, while the shop undergoes a full remodel, with a new bar buildout and expanded seating and retail space. "That had been the plan all along, I just feel like... the travails of running a small business!" head roaster and director of operations Naomi Vaughan told us last month. "We're really excited that it's finally happening."
New life for the old Bachelor Farmer
Up next on Daniel del Prado's seemingly inexhaustible list of new projects: he and Ryan Burnet have purchased the Bachelor Farmer building from the Dayton brothers. Mpls. St. Paul Mag has the details—so far, we know it's "a steakhouse, but with a lot of Argentinian influence."
New North Loop project from Tim McKee
James Beard Award-winning chef Tim McKee (La Belle Vie, Sea Change, Octo Fishbar), has his eyes set on the North Loop for a new project inspired by the Basque region of Spain. He's being tight-lipped about the endeavor for now, but has revealed that it'll be somewhere on First Street and open sometime in 2023. Read more via the Strib.
Fawkes Alley Coffee
Futsal Society, an organization that acts as a lower-barrier option for kids who want to play soccer, is opening a coffee shop in Loring Park (1621 Harmon Place, Minneapolis). Southwest Voices has the scoop; look for a 2023 opening.
Animales Brick and Mortar
Here's a meaty story for ya: Animales BBQ is looking to open in a brick-and-mortar building. Year-round ribs, folks! Jon Wipfli (Animales) is teaming up with Billy Tserenbat (Billy Sushi) to bring the place to life in either the North Loop or northeast Minneapolis. Look for it this summer.
D's Banh Mi
The sign is up at D's Banh Mi, which is taking over the ol' snack shack at 38th & Cedar. Brothers Dylan, Dyon, and Dustin Tran were shooting for a November opening; that's since been pushed back to this summer. Read our chat from last April about their plans for the space here.
Soul Lao 
The signs are also up at Soul Lao, the popular food truck and popup spot that's opening a brick-and-mortar space at Sibley Plaza on West Seventh in St. Paul. "We want to build a supportive environment where young chefs can shape a career and neighbors can share a plate of Lao sausage, sticky rice, and spicy papaya salad," Soul Lao's GoFundMe Page reads. "There's no other place we would want to place our roots." The projected opening date is April 2023; you can donate to their GoFundMe here.
Diane Moua Moves On
Diane Moua has left her role as Bellecour's executive pastry chef in 2022 to open her own bakery and cafe, which will combine Hmong home cooking and southeast Asian flavors with her French pastry perfection. "You'll see a chocolate croissant here and there, but I want to use coconut and yuzu," she told Eater Twin Cities, which has the rundown. "It's so French at Bellecour, but with this, I can use taro."
Pimento Jamaican Kitchen
Great news on Bde Maka Ska: Eat Street's wonderful Pimento Jamaican Kitchen is coming to the redesigned pavilion when it reopens this summer. Get ready for jerk chicken on the beach in 2023!
Em Cassel (she/they) is a cyclist, a metalcore apologist, and a co-owner and editor of Racket.
Stay in touch
Sign up for our free newsletter