Food & Drink
Dining Pregnant in the Twin Cities, a Trimesterly Guide
Including a bonus fourth trimester of eating/drinking advice.
11:18 AM CDT on September 28, 2023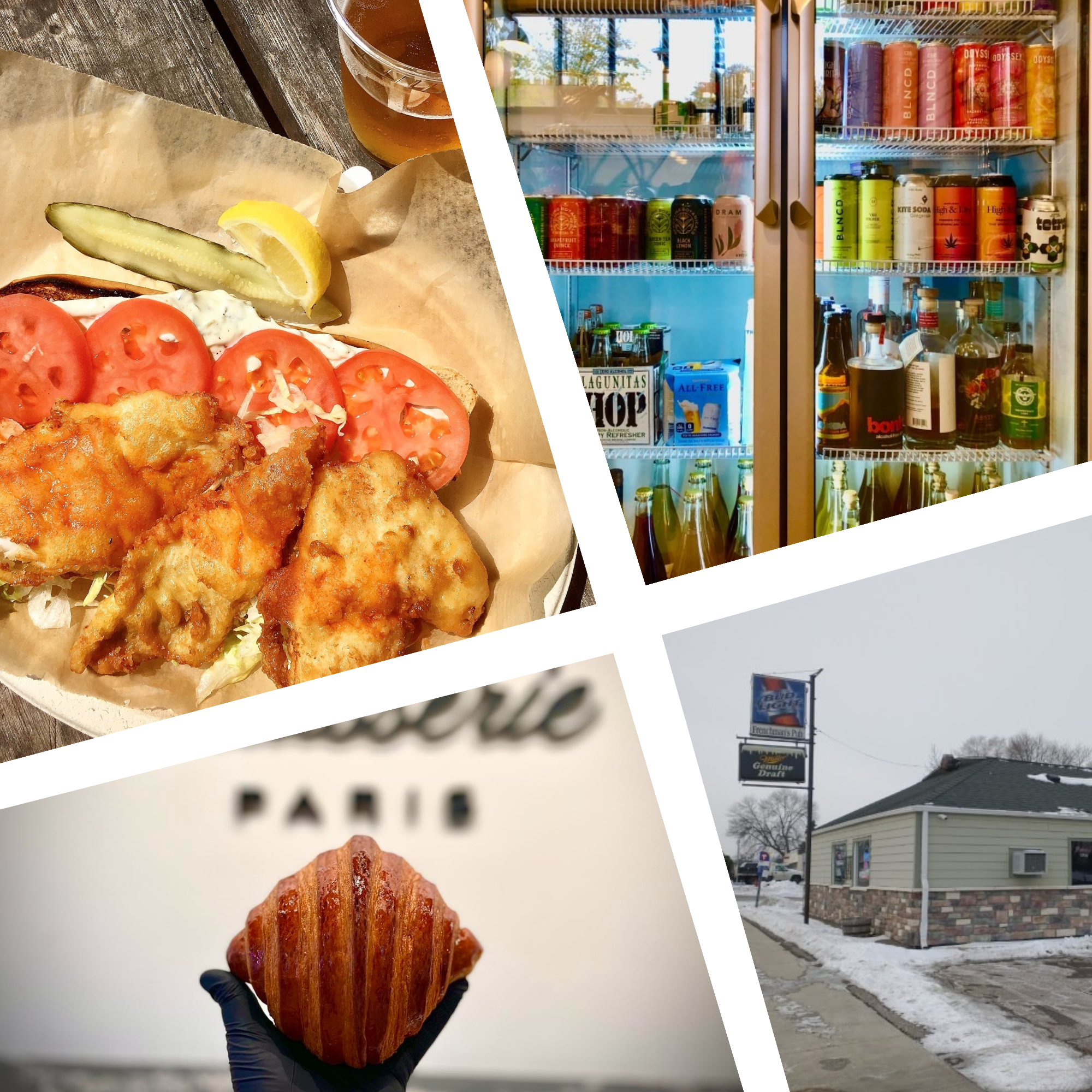 My pregnancy diet consisted mostly of Moose Tracks ice cream, Cheetos, and McDonald's. But when I wasn't digging through a carton to extract as much chocolate as possible, I got to know local options that could reliably satisfy my pregnancy cravings. 
I thought I'd help my fellow friends "in the family way" by writing down what I learned. I've broken down my recommendations by trimester, including the fourth, when you have a baby but must practice kegels privately until you've healed enough to return to regular life.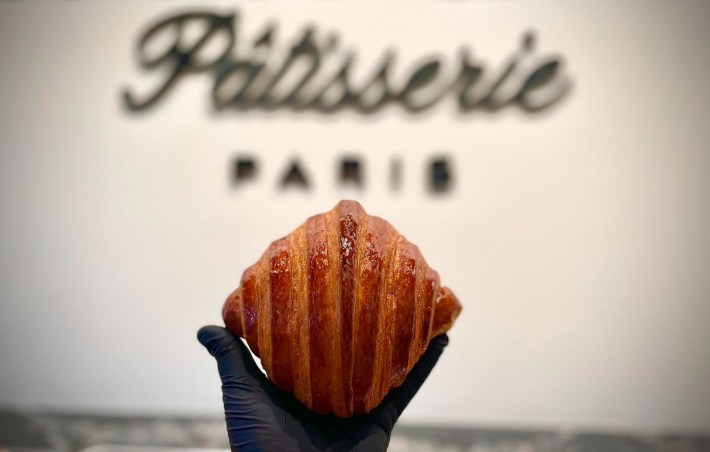 First Trimester
Be nice to your first trimester friends. They're drinking coconut water to avoid throwing up while obsessively checking their risk for miscarriage. In these weeks, I found the taste of black pepper unbearably spicy, which meant that things like cheese pizza and barbecue sauce were inedible. Considering I also couldn't even stomach ginger ale, it's lucky I found the following dining options.
Khâluna 
4000 Lyndale Ave. S., Minneapolis 
Khaluna is a fantastic restaurant for: a) enjoying Laotian food; b) looking at plants; c) hiding a pregnancy. Their rainbow rice is beautiful, their curries nourishing, and their (eight!) mocktail choices are artistic enough that you can glide through a business dinner covertly.
Mara 
245 Hennepin Ave., Minneapolis 
A lot of mocktails are sugar-fests that taste like a slushy a kid would down after stepping off a water slide. Chef Gavin Kaysen's Mediterranean restaurant has one of my favorite mocktails, the Mora, which captures the subtle sophistication and balance of an armchair cocktail. It's perfect for sipping during a work lunch while sopping up labneh and hummus with flatbread.
Mr. Paul's Supper Club
3917 Market St., Edina
Three words: Pimento. Cheese. Dip. Their Pickles & Popover appetizer created a delicious haze in my pregnant brain, and you will fight over the last bite with your dinner companions. They also have a Bitter Orange Spritz that's a solid ringer for an Aperol Spritz.
Marc Heu Paris
156 Dale St. N., St. Paul
My baby is probably about 30% made of chocolate croissants, all of them by Marc Heu. The Passionfruit Caramel Croissant Donut is also obsession-worthy. I sort of want to cry thinking about them. Pro tip: They also serve Marc Heu pastries at Dogwood and Crema coffee shops.
Bonus: Leeann Chin + Dairy Queen
Let's be real. Your first trimester is not living the life of a food critic. It's ordering fast-food stir fry and driving through Dairy Queen. And both restaurant chains are locally headquartered, so they count in this list. (Read the fascinating history of Leeann Chin—including the early financial involvement of Sir Sean Connery—here.)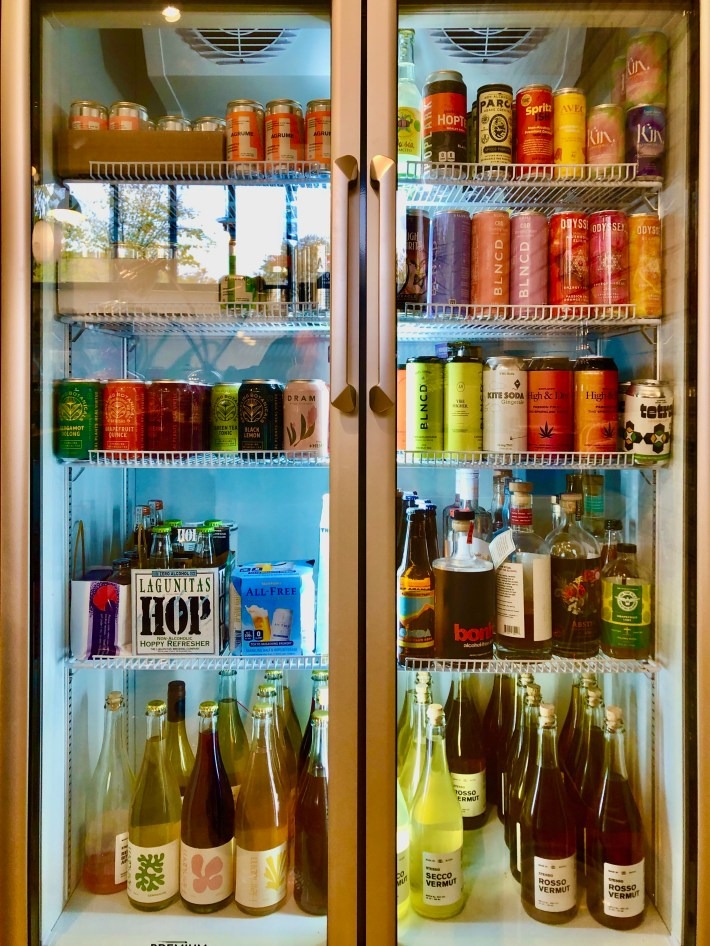 Second Trimester
By your second trimester, you can start ordering food higher than 1 on the spicy scale. Your aversions take a backseat and new, funky cravings that weird out your partner emerge. It's a wonderful time to put down the chocolate milk and try something more interesting.
Creekside Supper Club
4820 Chicago Ave., Minneapolis 
Now that you can handle **food smells** again, the French onion soup at Creekside Supper Club is just the ticket. Plus, they'll serve you Phony Negronis on ice your whole meal.
Estelle
1806 St. Clair Ave., St. Paul
St. Paul's Estelle, inspired by Southern Europe, serves tiny shrimp toasts and giant pastas. Plus, they have a fancy Star Bar on their dessert menu that will make your baby somersault with joy.
Marigold
3506 Nicollet Ave., Minneapolis 
This NA bottle shop has something for everyone: THC drinks for the stoners, Ghia spritzes for the pregnants, and an attached hair salon for those in need of a chop. I found it confusing to wade through NA drinks, because a lot of them contain alternate sources of buzzes like "euphorics," "nootropics," and "adaptogens." (Are those safe for pregnancy? My cursory Googling said no.) Even so, there are plenty of hop waters and NA spirits to enjoy, and the staff will gladly help you pick your non-poison. I loved the Lyre's canned non-alcoholic cocktails and the Wilderton botanical spirit. 
Bonus: Andrea Pizza + Naf Naf Grill
Once I could eat black pepper again, my pizza game was back. No pizza in town is better to order with a Saturday night movie marathon than Andrea's huge New York-style slices, which are available via delivery apps, in the skyway, and in Dinkytown. Naf Naf's Mediterranean bowls, also available at multiple locations, are one of the only items I can order with extra pickles. Pregnant people really do love pickles.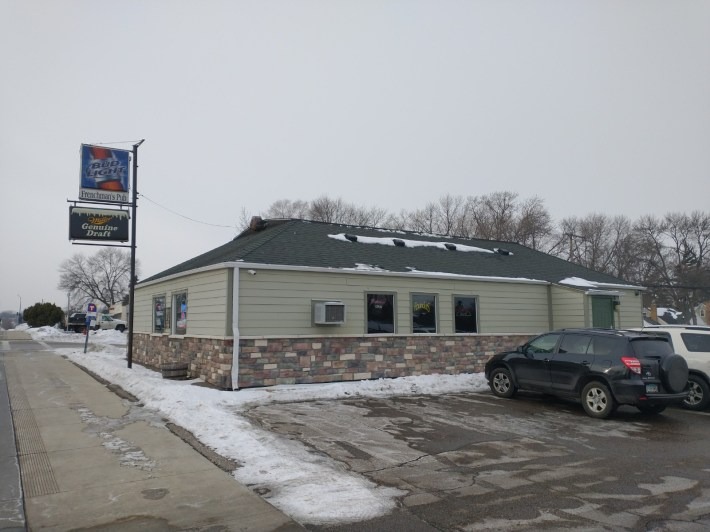 Third Trimester
Third trimester rules. You finally look pregnant instead of just bloated, and people give you free stuff sometimes. Friends let you sort through bags of gently used baby tutus and lightly bitten teething toys, and you can feel your baby trying to escape through your pelvis once in a while. It's time to celebrate your last month or two sans crying by going out and gorging.
Centro 
Multiple locations
Whoever runs Centro could probably work for the FBI. I'm ushered in quickly, covertly brought chips the second I hit "order," and it's weirdly, peacefully quiet even when it's bustling. The operational chops alone are admirable, but it also has my favorite chips and salsa, the best NA margarita, and slices of pie that ooze with delicious, baby-nourishing calories.
Centro is also great for the fourth trimester, because their generous booths fit a baby carrier and the pleasant din hides a tantrum. They also have $2 oysters at happy hour. When I got some with champagne after having our baby, a waitress told me I was "living the good life" and I totally didn't cry or anything.
Frenchman's Pub
1400 66th St. E., Richfield 
We often think of Gen Z as the "sober curious" youths who pioneered the popularity of NA drinks, but we forget to credit sober dive bar dads playing pull tabs. Thanks to those patriarchs of fake buzzes, Wisconsin-style bars like Frenchman's Pub boast quietly solid NA beer lists. I enjoyed many a basket of chicken fingers at Frenchman's while pregnant, served with either Heineken 0.0 or Guinness 0.0. Once, a kind waiter gave me extra chicken and Texas toast just for being pregnant. That's what I call the PPP—the Pregnancy Preferred Program.
Eat Street Crossing
2819 Nicollet Ave., Minneapolis 
I went to Eat Street Crossing days before having our baby. In one visit I got Brazilian-style pizza, the fanciest chicken finger of my life, peanut-flavored ice cream, and a maple syrup mocktail. They also have a liquor store in the building if you want to pick up a fancy wine for post-bébé.
Bonus: Brasa + Shawarma Cart
Sometimes you need capital-F food. Maybe you ran that day. Maybe you're 39.5 weeks pregnant. Either way, Brasa's smothered chicken and pulled meats, available at multiple locations, are very pleasant to eat by the bowlful. Plus, their candied yams probably contain some nutrients that you require, is a thing you can explain to your partner as you eat them all. We recently found Shawarma Cart (7143 France Ave. S., Edina) on Doordash, gave it a try, and then never stopped. Sometimes you want lamb that spun around on a spit all day on a bed of yellow rice covered in garlic sauce. At least once a week.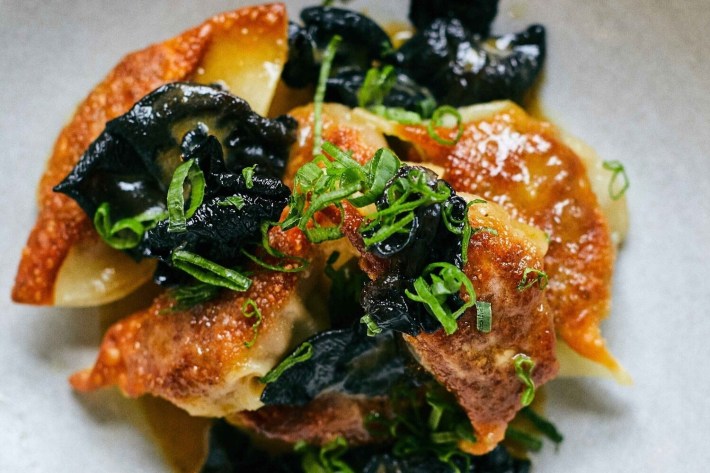 Fourth Trimester
CONGRATS!
You've been renting out your body for 40 weeks. Aside from the pressure to nourish an infant every two hours with your boobs, it's time to be a bit of a garbage person. Or at least, a classy epicurean! Maternity leave is a great time to stroll (literally, with a stroller) to all your favorite spots and put wine and raw fish in your face.
Sanjusan 
33 First Ave. N., Minneapolis
Sanjusan is perfect for all trimesters of pregnancy. Their mocktails are confusing enough that you can hide that you're not drinking, their pizzas are delicious, and the service is close to that one episode of The Bear where Richie jams to Taylor Swift. But it truly excels as a post-pregnancy victory date. I had been craving an old fashioned for 10 months, and theirs—made with kokuto, Okinawa black sugar, and Turkish chili peppers—is objectively my favorite in town. Down that with their seasonal crudo and tell your sitter you'll be back no later than 7 p.m.
Hot Hands Pie & Biscuit
272 Snelling Ave. S. #100, St. Paul
The day after we got home from the hospital, my in-laws brought us an entire key lime pie from Hot Hands. "We'll never eat this whole pie!" I told them. Lies. Giving birth burns a lot of calories (and they forbid you from eating during the process), and it turns out that what you want afterward is indeed a whole pie. Theirs featured a generous, graham cracker crust, and tufts of toasted meringue. It's almost worth giving birth just for that pie.
Sea Salt
4825 Minnehaha Ave., Minneapolis
Minnehaha Falls Regional Park's Sea Salt restaurant is the summer spot for baby spotting. I saw dozens of freshly minted moms rocking a hospital-issued water bottle and downing a carafe of wine. There's plenty of raw fish on the menu, and a list of funky, experimental wines. Plus, if your baby cries, no one will know which baby it was.
Did you know post-pregnancy cravings are a thing? Turns out that I started to crave both almonds and hummus. Wow, exciting. But imagine my excitement when I discovered a restaurant called Baba's Hummus House (2220 Lyndale Ave. S.). Its Palestinian-inspired menu features many colorful and nourishing bowls of hummus, each served with a whole bag of little flatbreads. Eating it feels like a hug. For a similarly casual/light lunch, nothing beats Lunds sushi. Let's face it: We're not a sushi town. Our beloved fancy local grocer makes a tuna roll that is FINE. If you want really good sushi, get on a plane. 
Note: I was going to put Kalsada and Rök on this list but discovered they had ended service while researching. Rök is now pivoting to become a music venue, and Kalsada is sadly closing. Both had some of my favorite herbal sodas and experimental menu items during pregnancy.
Stay in touch
Sign up for our free newsletter