Events
Sound Unseen, Art Attack, BeBe Zahara Benet Day: This Week's Best Events
And don't forget to vote tomorrow!
12:30 PM CST on November 6, 2023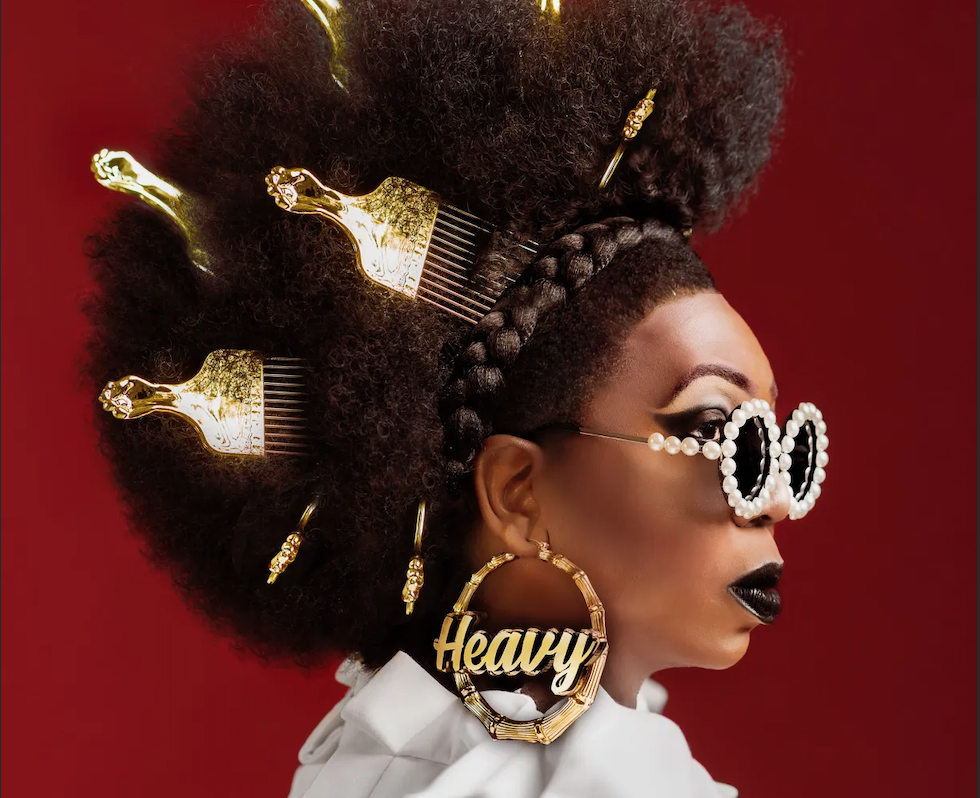 Welcome to Event Horizon, your weekly roundup of the best events in Minneapolis, St. Paul, and beyond.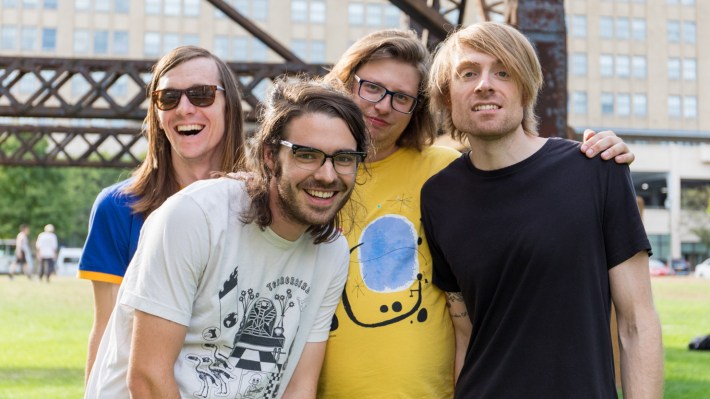 MONDAY 11.6
Slaughter Beach, Dog
First Avenue
It's looking more and more like we'll never get another Modern Baseball record—and you know what, if that means Jake Ewald has more time to focus on Slaughter Beach, Dog, then so be it. As one half of MB's vocal duo, Ewald lent a lilting melancholy to the Philly pop-punk band's sharp, wry voice; with Slaughter Beach, Dog, he's honed that introspective instinct for the warm vignettes of "Your Cat" and the little love song "Acolyte." The songs on SB,D's latest LP, Crying, Laughing, Waving, Smiling—the little bop that is "Float Away," the meandering, nearly nine-minute "Engine"—are more of the same, in the best possible way. With Bonny Doon. 18+. $26. 7 p.m. 701 N. First Ave., Minneapolis; find more info here.—Em Cassel
TUESDAY 11.7
The Hotelier and Foxing
Fine Line
Huge news for folks who claim "being sad" as a defining personality trait: This month, Foxing's gorgeous debut The Albatross turns 10, and in February, The Hotelier's genre-defining sophomore record, Home Like Noplace Is There, will turn 10. What better way to re-traumatize a generation than by having the pair of emo (used loosely here) powerhouses play their groundbreaking albums in their entirety for a 10th anniversary celebration? If you have tickets, start steeling yourself now for the crushing experience that will be hearing these two unrelenting records back to back. All ages. $23. 6 p.m. 318 N. First Ave., Minneapolis; find more info here.—Em Cassel
Haus Plants
Bauhaus Brew Labs
If you know jack shit about plants, nurseries can be super overwhelming. A plant sale at a brewery? That's a much easier lane to drive in. With that in mind comes Haus Plants, a monthly event where folks can get a buzz via beer or THC bubbly and come home with some greenery. Much like a clothing or jewelry shop pop-up, Vida Plant Co. has eschewed ye olde brick-and-mortar in lieu of traveling to locations and setting up business. At this monthly series, they'll play matchmaker, pairing folks up with flora with each person's lifestyle and skill level in mind. Also "green" these evenings? Bauhaus's Tetra, a canned bevvy with THC and CBD, available at a discount these evenings. Free. 6-9 p.m. First Tuesdays of October, November, and December. 1315 Tyler St. NE, Minneapolis.—Jessica Armbruster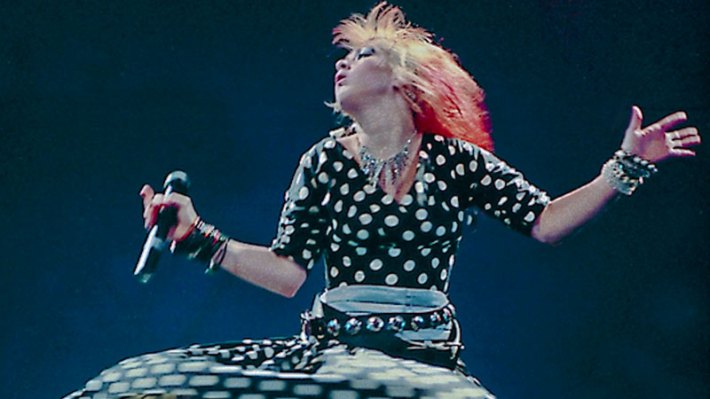 WEDNESDAY 11.8
Sound Unseen Film + Music Festival
Various venues
Now in its 24th year, this unique five-day festival continues to explore the many ways film and music can come together. The opening night movie is Let the Canary Sing, about the pretty much universally adored Cyndi Lauper. (Since I would argue that "Nothing Compares 2 U" isn't exactly a cover, Cyndi's "When You Were Mine" is neck and neck with Chaka Khan's "I Feel for You" as the all-time greatest cover of a Prince song.) The closing night film is Peter Doherty: Stranger in My Own Skin, a look at the bloke from the (terrifically named) Libertines and (stupidly named) Babyshambles whose tabloid-trailed life threatened to overshadow his music. The fest's "centerpiece film" is Art Dealers, a concert flick by and about Adam Weiner of Low Cut Connie, the rock 'n' roll revivalists (not unjustly) adored by The Current (who you will not be surprised to learn are sponsoring that screening). There's lots more—a Fugazi doc consisting almost entirely of live footage, a Gogol Bordello film as exciting as the band's performances, and The People's Joker, an audacious trans reworking of the DC superhero world that the IP cops are somehow allowing to exist for now. There are also live music and DJ events. Find complete showtimes, venues, and other info here. Through Sunday—Keith Harris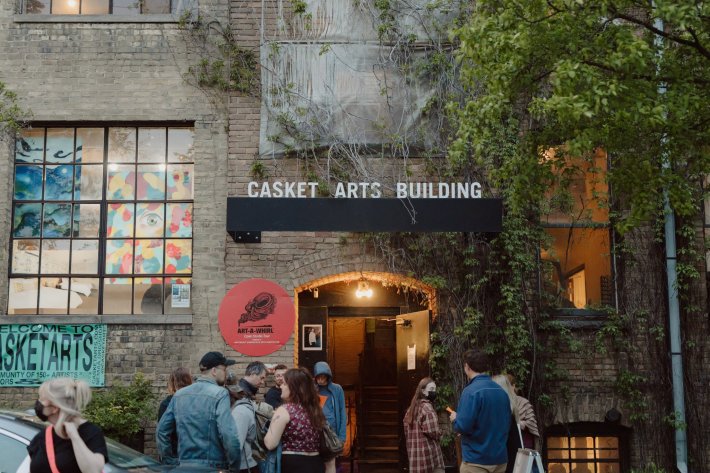 FRIDAY 11.10
Fall Open Studios in Northeast
Various Locations
Did you miss Art-A-Whirl weekend this summer? Fret not: The art studios and galleries of northeast Minneapolis host a sequel of sorts in the fall. The event name is different at each building, but the idea and spirit is the same throughout. Art Attack in Northrup King will boast work by over 400 artists, offering a variety of sales, hands-on fun, demonstrations, and more in its huge space. Open Casket in the Casket Arts Building will have food trucks outside, a speakeasy in the basement, and live music all weekend on the fourth floor. California Dreamin' in the California Building is going to have six floors of stuff to see and do, and events are also planned at the Q.arma Building, Solar Arts, 2010 Artblok, and Holland Arts, among others. Feeling overwhelmed? Pick a vice (coffee, beer, and mead are available, depending on the location), pick a building (many have free parking!), and choose a nearby restaurant for lunch. Look at you! Now you've got a whole afternoon of fun planned. Free. 5-10 p.m. Fri.; noon to 8 p.m. Sat.; noon to 5 p.m. Sun. Find a list of locations and participating galleries at nemaa.org/fall-open-studios. Through Sunday—Jessica Armbruster
BeBe's Bling Ball
Glass House
November 13 is officially BeBe Day Minneapolis. That "BeBe" is BeBe Zahara Benet, season one winner of RuPaul's Drag Race, international recording artist, activist, and Minneapolis homebody by way of Cameroon. Hosted at Glass House and presented by the Lavish Lab, BeBe will celebrate 20 years as a drag artist with bling, fashion, and spectacle, plus DJs Cousin Christopher and Che on the turntables. Or, as BeBe would say, "another day, another slay." Tickets can be purchased on Eventbrite; a portion of the proceeds will benefit Roho Collective, which provides a network and support for up-and-coming artists of color in the Twin Cities. BeBe's Bling Ball will be yet "another day, another slay," as BeBe says. $30; $60 VIP. 8 p.m. to midnight. 145 Holden St. N., Minneapolis.—Makenzi Johnson 
Ben Kweller
Fine Line
Here's the fun news: Kweller, an indie-rock lifer who occupies a warm, nostalgic place in the hearts of many millennials, will be performing his breakout out album, the grunge-pop classic Sha Sha, in its entirety to commemorate that album's 20th anniversary. (Racket's music man Keith Harris is old enough to remember when Kweller's old band, Radish, were billed as the next Nirvana.) Here's the unspeakably sad news: Kweller's 16-year-old son, Dorian, was set to open for his dad before dying in a freak car accident earlier this year. (Texas Monthly wrote long on the tragedy this past September.) Not really sure what to say after that… if you like Sha Sha, go support the grieving artist behind it. Minnesota's own Mason Jennings opens; in the obit for Dorian, Kweller mentions that Jennings's music was playing in the New York City delivery room where his son was born. $30-$45. 7:30 p.m. 318 N. First Ave., Minneapolis; find more info here.—Jay Boller
Grunge Weekend 
Utepils Brewing Co.
What lovely timing for a weekend-long grunge festival—it's already the part of the year when your wardrobe is all flannels, ratty sweaters, and old Doc Martens, and when your Spotify playlist somehow starts to fill up with Superheaven and Nothing and Pity Sex. (Just me?) Anyway Utepils is celebrating the season with a two-day Seattle Sound fest, with vendors, live music, a button-making station, and more. Friday's lineup starts with happy hour from 11 a.m. to 3 p.m., followed by a vinyl raffle from 5 to 7 p.m. and music from Tyler Haag from 7 to 9 p.m.. On Saturday, a vendor market welcomes Down in the Valley, Caydence Coffee & Records, Stitch Kitten, and others to the brewery starting at 2 p.m., with a raffle at 4 p.m. and music by Grunge Unplugged at 6 p.m. Take us away, Kurt! Free. 225 Thomas Ave. N. #700, Minneapolis; find more info here. Also Saturday—Em Cassel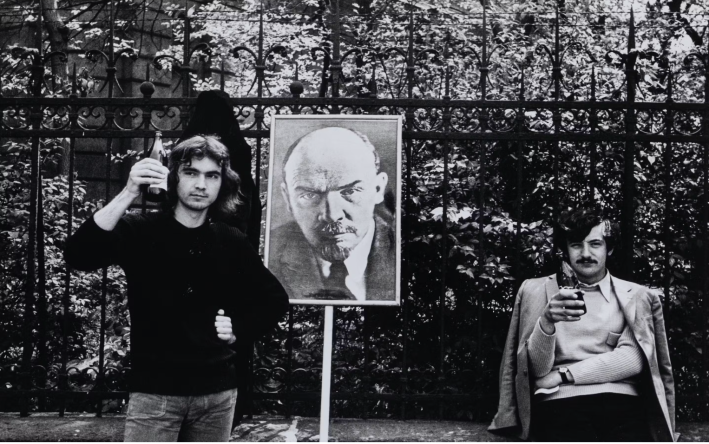 SATURDAY 11.11
Multiple Realities: Experimental Art in the Eastern Bloc, 1960s–1980s 
Walker Art Center
What does subversive art look like when the artist knows the government is watching? For a sampling of the creativity that arises under oppressive circumstances, take a cruise through "Multiple Realities," an exhibition spanning two decades of work by artists from East Germany, Poland, Czechoslovakia, Hungary, Romania, and Yugoslavia. The collection, not commonly seen in the U.S., includes underground club photography, found objects turned into statements, witty scribbles, and images from performances with heavy nods to queer life, ironic humor, political dissonance, and, perhaps most important here, interpretative deniability. The exhibition opens on Friday with a Walker After Hours Party, followed by a free opening-day talk with pop-up performances in the galleries on Saturday. For a complete schedule of related events, check online. 725 Vineland Place, Minneapolis. Through March 10, 2024—Jessica Armbruster
Trip Around the Sun
Insight Brewing 
To celebrate its ninth trip around that wacky star we affectionately call "the sun," Insight Brewing is going all out with its annual b-day bash. Legit bangers like Angry Line Cook (home to one of this town's top burgers) and Parrillas Express will be on site selling grub, while the brewery itself will have a special lineup of barrel-aged imperial stouts prepped for the party. A stacked lineup of local bands is slated for the heated outdoor tent, including four cover acts—Private Oates (Hall & Oates), Smile Like You Mean It (Killers), Pleezer (take a guess), and Heartless (Heart)—plus rocker Monica LaPlante and psych-surf act Loser Magnet. $5. 1-10 p.m. 2821 E. Hennepin Ave., Minneapolis; find more info here.—Jay Boller
SUNDAY 11.12
Adam Sandler
Target Center
The critical conversation around Adam Sandler has veered all over the place through the decades. There's his enduring '90s comedies, the more recent cash-grab throwaway flicks that ostensibly serve as vacations for his friends, and the occasional knockout indie drama performance. In 2023, we should reach a more conclusive understanding of Sandler: The dude's one of the all-time comedy greats, filmography blemishes and all. (My Gen X colleagues may balk at this, but hey, I grew up with the guy.) The 57-year-old goofball's semi-recent return to standup has him filling stadiums, and to get an idea of what that's like, let's revisit our June conversation with current SNL star Sarah Sherman. "He's the best, obviously. His live show is sooo weird and surreal and bizarre," says Sherman, who co-starred in Sandler's recent Netflix hit, You Are So Not Invited to My Bat Mitzvah. "At first I was nervous about opening for him, thinking I was too out of left field. But he does two hours of the most insane bat-shit comedy I've ever seen. It's so encouraging. He's always trying new things, experimenting." Sounds worth the price of admission to us! In addition to yuks, you can expect Sandman's tender, gutting musical tribute to his old friend, Chris Farley. $39-$169. 7:30 p.m. 600 N. First Ave., Minneapolis; find more info here.—Jay Boller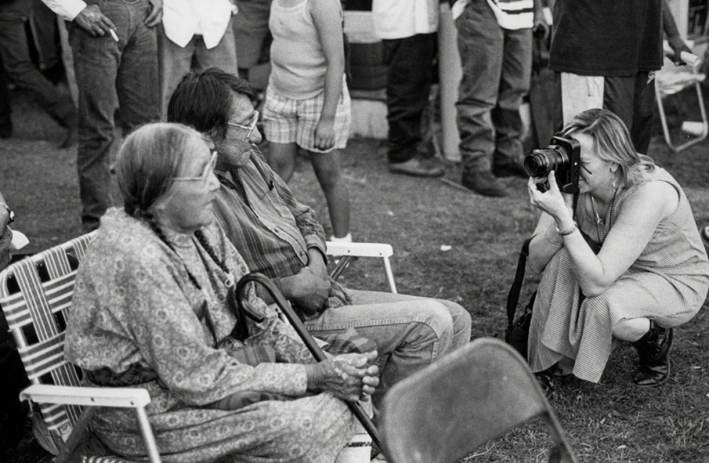 ONGOING
In Our Hands: Native Photography, 1890 to Now
Minneapolis Institute of Arts
Native photography past and present are showcased in Mia's latest exhibit, "In Our Hands." The collection, curated by Indigenous artists and scholars, covers over 130 years with imagery from First Nations, Métis, Inuit, and Native American photographers, from early historical documentation to thoroughly modern photoshoots. "I truly believe that it is important for the legacy of all photographers to know this history, and it is the history of the land you are more than likely standing upon," says consulting curator Jaida Grey Eagle. With over 150 images on display, the exhibition isn't tied to time and place, rather in themes. The first section explores Indigenous connections to the natural world, with highlights from foundational, mid-century, and female photographers. The second collection explores Native leadership, past present, and future, while the final section celebrates perseverance. Related events include an opening party, group discussions, an educators' evening, and meetups. $20; 17 and under are free. 2400 Third Ave. S., Minneapolis. Through January 14, 2024—Jessica Armbruster
Stay in touch
Sign up for our free newsletter