Events
Open Streets, Prince Mural Reveal, Orville Peck: This Week's Best Events
Plus Bike To Work Day, Music and Movies in Parks kicks off, and an ASI garden party.
10:34 AM CDT on May 31, 2022
Welcome to Event Horizon, your weekly roundup of the best events in Minneapolis and St. Paul.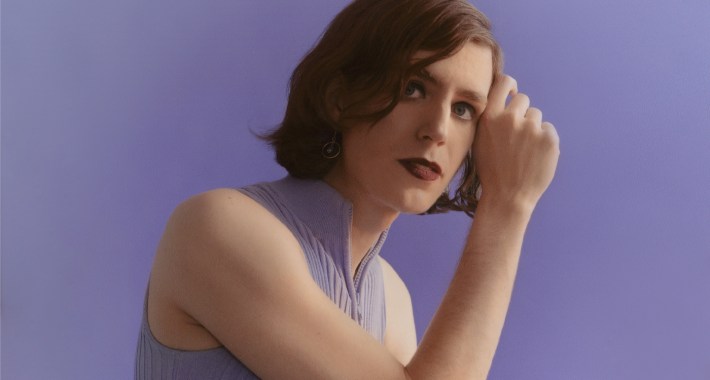 TUESDAY 5.31
Ezra Furman
Fine Line
As times get worse, Ezra Furman just gets better. The Chicago rocker debuted with her backing band the Harpoons back in 2006; thirteen years and seven LPs later, Furman caught the attention of the broader world with the soundtrack to the Netflix comedy Sex Education. That same year, Furman dropped Twelve Nudes, which she called "our punk record. We drank and smoked. Then we made the loud parts louder. I hurt my voice screaming." Furman has released three new tracks from her upcoming album, All of Us Flames, due in August, the meaning of its title clarified with the lyric "None of us ashes." "Remember when we thought the world was ending?" she asks on "Forever in Sunset," and before you mistake that for a sunny outlook, she means instead that it's just getting worse. "Book of Our Names" celebrates hard-won trans identity with a hymnlike grace, and even tosses in a Mario Savio paraphrase. Her music is elevated but never pompous, and she's one of the few smart indie songwriters out there who's resisted taking a protectively inward turn, instead determined to chart a path through the wreckage around us. Folk-rocker Grace Cummings opens. 18+. $20-$35. 7 p.m. 318 N. First Ave., Minneapolis; find more info here.–For reasons too boring to explain, Jay and Keith both contributed to this 200-word blurb via a mind-meld or something.
WEDNESDAY 6.1
Movies in the Park Kickoff
Parks!
There's just something special about walking to your neighborhood park with a travel mug of wine, laying out a blanket for you and your friends, and letting the mosquitos eat you alive while you watch a movie you could stream for free at home. No, really. It's a grand old time. The 2022 edition of Movies in the Park kicks off this week with: Ratatouille (Wednesday; The Commons, 425 Portland Ave.), Spirit Untamed (Thursday; Audubon Park, 1320 NE. 29th Ave.), Back to the Future (Friday; Armatage Park, 2500 W. 57th St.), and Harry Potter & the Sorcerer's Stone (Saturday; Lake Harriet Bandshell, 4135 W. Lake Harriet Pkwy.). Click here for the entire bomb-ass lineup.–Jessica Armbruster
Downtown Bike Day
Target Plaza
"All trails lead Downtown!" the event page for Downtown Bike Day proclaims, and while that is in no way factually accurate, we can get onboard with the sentiment. This is a celebration of bike commuting and recreational riding for experienced cyclists and those who are bike-curious. Never commuted by bike before? You should try it! It was one of the great joys of my working life, back when I still had to commute; it just makes the day feel a little more fun and manageable when you bookend your working hours with a ride. It can be tough in the winter, but when the weather's nice? It feels like you're getting away with something, sneaking a ride in before you head to the office. Anyway, back to Downtown Bike Day: They'll have Twin Cities cycling and community groups on hand, free bike tune-ups from Venture North Bikes, and a "Nice Ride e-bike and scooter rodeo," whatever that is! (Get there before or after 12:30 p.m. if you want to skip the welcoming remarks from Mayor Jacob Frey.) Free. 11 a.m. to 2 p.m. The elevated deck between Target Field and Target Center, next to Ramp B. Find more info here.—Em Cassel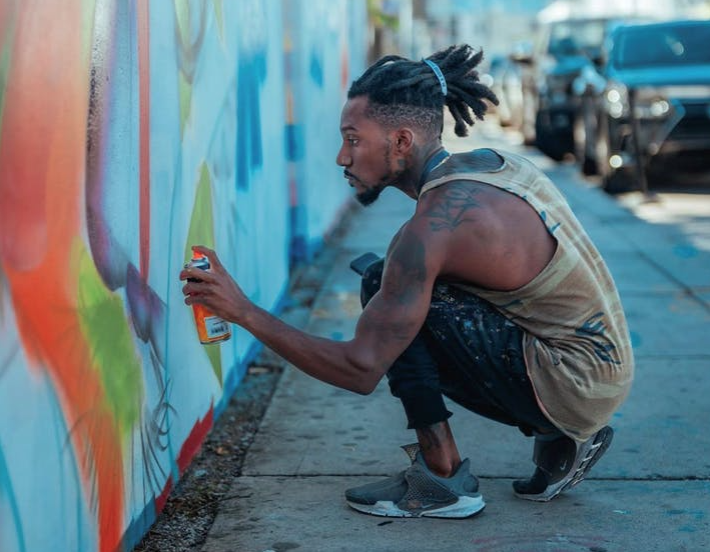 THURSDAY 6.2
Purple Block Party + Mural Unveiling
Ramp A
Since we got Bob Dylan triplicate domes staring at Hennepin Avenue, it stands to reason we need another massive mural dedicated to Minnesota's other music legend, Prince Rogers Nelson. Massachusetts-born artist Hiero Veiga began work on a 97-foot, $500,000 one back in May. Conceptually, it's identical to the Dylan mural a few blocks away: Three Princes, each illustrating a different phase of Prince's career on one of our city's proudest parking ramps. To celebrate its completion, organizers are painting the town purple—semi-literally! (Buildings capable of producing purple lights will be doing just that, and attendees are encouraged to wear purple.) There'll be food trucks and live tunes from Dr. Mambo's Combo and DJ Mickey Breeze under the triple-gaze of Prince. Free. 7-10 p.m. 101 N. Ninth St., Minneapolis; find more info here.–Jay Boller
FRIDAY 6.3
ASI Garden Fest
American Swedish Institute 
We hoi polloi don't get many chances to fraternate in the gardens of urban mansions. That's what makes the annual American Swedish Institute garden parties such a blast. In conjunction with the current exhibit, "Paper Dialogues: The Dragon and Ours Stories," this edition will allow kiddos to make/fly dragon kites on the lawn. There'll be live music from jazz combo Patty and the Buttons, as well as festival eats, shrub-based cocktails, beer, wine, and N/A drinks from the adjoining house restaurant, FIKA. Museum entrance is included with your garden party ticket. $20; $5 for kids; free for kids 5 and under. 5-8 p.m. 2600 Park Ave., Minneapolis; find more info here.–Jay Boller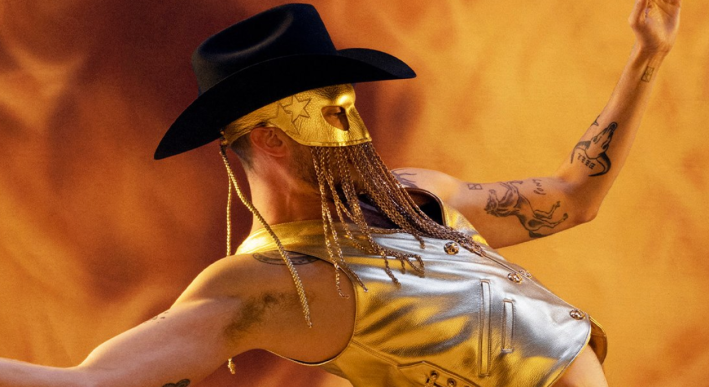 SATURDAY 6.4
Orville Peck
First Avenue
He's singing duets with Shania Twain and Trixie Mattell. He's dancin' to "Chattahoochee" with Noah Cyrus on TikTok. He's releasing Bronco, his LP follow-up to 2019's Pony, in three chapters over the course of three months. He's got Norman Reedus co-starring in his music videos. He's always, always wearing that mysterious fringed mask, singing songs in that deep baritone, and begging boys to haw when he yees. All that to say, is it any wonder First Ave. had to add a second night? Get to the gig if you know what's good for you—we've got a feeling Orville Peck won't be back at a venue this small again. With the Nude Party. 18+. $30+. 8 p.m. Saturday and Sunday. 701 N. First Ave., Minneapolis; find more info here.–Em Cassel
WaterFest
Lake Phalen
This family-friendly festival is all about lake culture. For those of us without a cabin or our own boat on a lake, it's a cool opportunity to experience those things for free. During the day, attendees will be able to take a sailboat cruise, or hop into a canoe, kayak, or paddle boat and make their way around the lake. For those who prefer to stay on land, there will be fishing lessons, arts and crafts, food trucks, and watersports (not the adult kind, you perverts). Free. 11 a.m. to 4 p.m. 1400 Phalen Dr., St. Paul. –Jessica Armbruster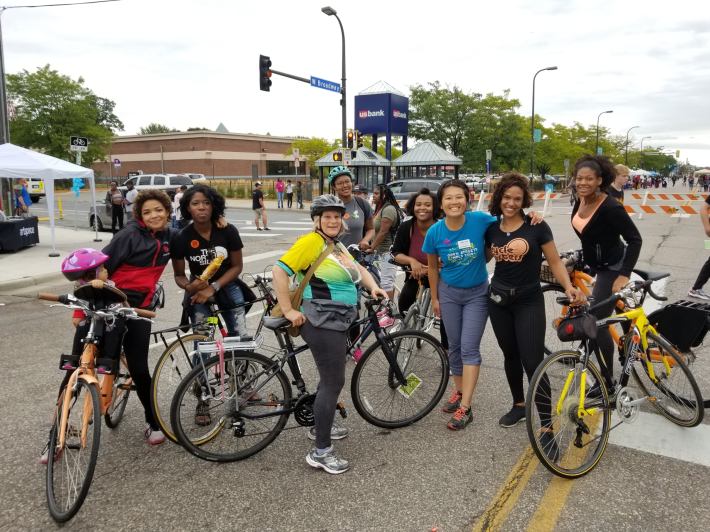 SUNDAY 6.5
Open Streets Minneapolis
Lyndale Avenue
Open Streets are a lot like a block party, except instead of closing a side street these events shut down main drag. We're talking Franklin Avenue, Minnehaha, Lake Street, West Broadway, and, this weekend, Lyndale Avenue. During each celebration the streets will be closed to cars but open to you, where you'll find a variety of things to see and do, including sidewalk sales, parking lot concerts, chalk-art making, pop-up skate parks, impromptu yoga sessions, and summer beer patios. Find the complete schedule at openstreetsmpls.org. Lyndale Avenue, from West 22nd Street to West 42nd Street, Minneapolis. June 5-October 1 –Jessica Armbruster
Stay in touch
Sign up for our free newsletter