Events
Fall Arts Guide 2023
Your guide to this season's best music, festivals, art shows, dance performances, and much, much more.
6:56 AM CDT on September 6, 2023
It's time for fall, an ill-defined season here in Minnesota. We might get a few more 100-degree days, or we might get a foot of snow mid-October. Who knows? What we do know is that a lot of awesome upcoming events should be on your radar, whether you're into live music, massive murals, epic food fests, lively dance performances, creepy Halloween stuff, comedy shows, or any combination of those things. Come take a look at how you want to party into winter. Looking for theater? We'll have another guide coming out in the coming weeks.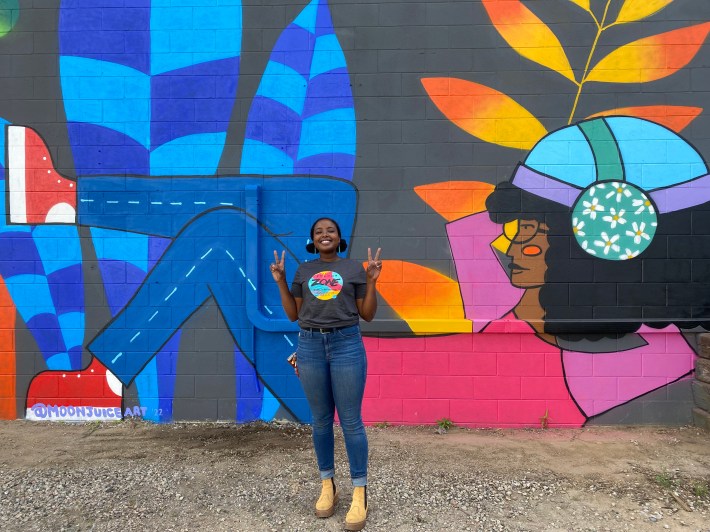 Festivals
The Minneapolis Burlesque Festival
Various Locations
This four-day burlesque fest brings performers from around the globe to Minneapolis for an alluring, elegant—and dare we say, quite risqué?—set of shows, workshops, and more. Things start Thursday with Gagged & Gilded at the Luminary Arts Center, one of five showcases at the new-ish North Loop performance space. There's also a "special edition" of Roulesque at the Black Hart of St. Paul (so it's really more of a Twin Cities burlesque festival, no?), along with Dr. Sketchy's at 331 Club in Northeast and a Sunday night fundraiser at Hook & Ladder. Want to go deeper on local burlesque? Don't miss Racket's recent guide from performer Petty Treason, who you can catch during Thursday's kickoff show, and find all the info and the full list of Burlesque Fest performances here. September 7-10—Em Cassel
WAM-O-RAMA
Weisman Art Museum
When's the last time you made it over to The Weisman? That's right—too long ago. Fix that with WAM-O-RAMA, the annual back-to-school museum blowout that's open to all inside and around the Gehry-designed masterpiece. The live music begins with Dial Tone, winner of this year's UMN Battle-of-the-Bands, whose jangly, throwback emo suggests a woman-fronted Braid with more dramatic alt-rock flair. (Check out their killer in-studio at Radio K.) Also performing are folk-rockers Harlow and funky pop-rock headlining duo FenixDion. The party also features a photo booth, drinks from Misfit Coffee, and 400 free posters from Bohemian Press. Free. 4-8 p.m. 333 E. River Pkwy., Minneapolis; find more info here. September 8—Jay Boller
Taste of Greece Festival
St. Mary's Greek Orthodox Church
Greek food? Delicious. Taste of Greece Festival? Super delicious, of course. This popular food and culture festival returns to Uptown this weekend for three days of middle eastern tastes and treats. That includes dolmathes, gyros, souvlaki, and baklava, and be sure to stop by the bake sale where you can pick up things to take home. Outside, guests can enjoy live music, dance, and cultural performances; inside there will be tours, demonstrations, talks, and a book boutique. Bring your plastic money; this is a no-cash event. Find more details online. Free. 2-9 p.m. Friday; noon to 9 p.m. Saturday; noon to 5 p.m. Sunday. 3450 Irving Ave. S., Minneapolis. September 8-10—Jessica Armbruster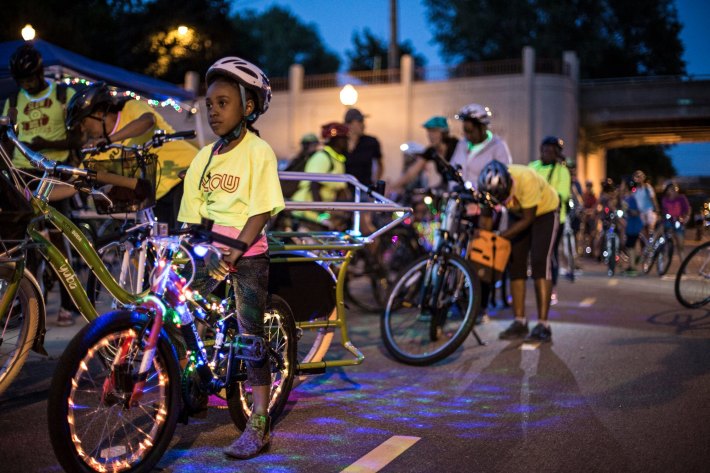 Greenway Glow
Midtown Greenway
The Greenway is already a scenic ride, offering unique views of neighborhoods, lots of artists murals, and pollinator gardens along the way. But this week, the Greenway ups the experience with its annual nighttime glow ride. Along the five-mile trail folks will find illuminated art installations, pop-up theater performances, puppetry productions, and live music. As always, people are welcome to bike, walk, skate, or rollerblade though. Main hubs of activities include 10th Avenue near the Midtown Bike Center, the Roof Depot in East Phillips, and the Ivy Arts Building in Seward, where there will be a beer garden. This event is also a benefit for the Greenway; folks who pay for VIP tickets get two free pints, apps, and other treats. Free; $49 VIP. 4-10 p.m. Midtown Greenway, Minneapolis.—Jessica Armbruster
Chroma Zone Mural & Art Festival
Various Locations
These Chroma Zone stats are pretty awesome: So far, the fest has produced 43 murals: 82% of them were made by local artists, 80% were by BIPOC artists, and 50% were by women. And the murals are gorgeous, too, making the industrial Creative Enterprise Zone a little sunnier. This year, folks can watch the live creations of at least eight new pieces, and, in some cases, you can even help out. Related events include a free bus tour of murals, an exhibition at NewStudio Gallery featuring smaller-scale work from this year's artists, and a panel talk, pop-up market, and live painting at Vandalia Tower. Most events are free; see the full schedule and download a map of locations here. September 14-16—Jessica Armbruster
Crypticon
Crowne Plaza West Hotel & Conference Center
Halloween comes early this year thanks to Crypticon, an annual convention celebrating all things horror, from '70s classics to modern schlock and more. Guests this year include Dee Wallace, who moms harder than any other movie mom in flicks like E.T. and Cujo; Zach Galligan, aka Billy from Gremlins; Clint Freakin' Howard, Ron's bro who has cameoed in pretty much every movie ever made; and Danny Pintauro, who was not very scary on Who's the Boss?, but was also in Cujo. Like any good Con, there will be a ton of stuff to discover, including an artists' alley and merchandise area where folks can shop for horror memorabilia, collectors' items, and spookified everyday articles. Find more deets at crypticonminneapolis.com. $20-$40. 4:30-10 p.m. Fri.; 11:30 a.m. to 8 p.m. Sat.; 11:30 a.m. to 5 p.m. Sun. 3131 Campus Dr., Plymouth. September 15-17–Jessica Armbruster
Sever's Fall Festival
Sever's Farm
Getting lost in a corn maze? Sounds like the start of a horror movie. But in reality it's just wholesome fun. Since 1997, Sever's has hosted a huge maze meant for you to get lost in. They're not just about crop art, though—this festival has all kinds of fall activities. There's a petting zoo with feisty goats and playful pigs, there are hay rides, there are hay sculptures, there's a live music stage, fields of pumpkins, zip lining, and not one, but two corn pits (one is labeled as an "extreme" pit!). Bring the fam or your friends. Find tickets and more info at seversfestivals.com. 3121 150th St. W., Shakopee. September 16-October 29–Jessica Armbruster
Wild Rice Fest
Harriet Alexander Nature Center
We're #1! Turns out Minnesota is the world's largest cultivated rice producer. So that's something to celebrate. One place you can do so is at the Nature Center, which will be honoring our official state grain along with Dakota and Ojibwe culture. That includes traditional song and dance from Little Earth, mini language classes, and crafting demonstrations and sales. Try your hand at apple cider pressing, take a tour and learn about native plants, and snack on wild rice- and indigenous-themed foods from the Pow Wow Grounds and Makwa Coffee. Find more event details at cityofroseville.com. Free. 10 a.m. to 4 p.m. 2520 Dale St. N., Roseville.September 16–Jessica Armbruster
Twin Cities Record Show's 20th Anniversary
Minneapolis Cider Company
This traveling vinyl expo is small but mighty, and is turning 20 this year. For their b-day party, they'll be taking over Minneapolis Cider Company for a day of special sales and guest artists. Folks will be able to shop all kinds of special stuff, including 45s, CDs, collectibles, tees, and memorabilia. Bad-ass husband-and-wife duo Margo Nahas and Jay Vigon will be in attendance. They've had a hand in all kinds of iconic album covers, including Quiet Riot (Metal Health), Fleetwood Mac (Tusk), and Van Halen (1984), as well as the logo for Star Wars: Return of the Jedi and the lettering on Prince's Purple Rain. Free. Noon to 4 p.m. 701 SE 9th St., Minneapolis.September 16–Jessica Armbruster
AppleFest
Minnesota Landscape Arboretum
An apple-themed party at an arboretum? That sure sounds like fall. The inaugural AppleFest is all about apples, with a range of fun to be had. That includes apple tastings with experts, a tour through the honeycrisp laboratory, apple-themed bingo, and apple experts giving talks, samplings, and tips for all. Play lawn games, listen to live tunes onstage, shop from apple-friendly vendors, and eat snacks from food trucks (no really, go try the naan-based Pizza Karma). Baking contests, apple quizzes, and apple history round out the event. $10-$25. 10 a.m. to 4 p.m. 3675 Arboretum Dr., Chaska. September 23–Jessica Armbruster
Francis Fest
Indeed Brewing Company
The gang's all here at this epic vegan food fest where you can try all kinds of plant-based foods in one spot. Eleven different businesses will be serving up eats, including Seymour Munchmore,  Revival, Hi Flora! by Root to Rise, Plant Bar Cafe, and MN Nice Cream. There will also be over 20 local makers on hand; shop from jewelry artists Larissa Loden, Everyday Ejiji, Ghost Owl, and enjoy music from Monica LaPlante, Carnage the Executioner, and the Scrunchies. Free. Noon to 9 p.m. September 23–Jessica Armbruster
Owámni: Falling Water Festival
Mill Ruins Park
Now in its 10th year, this festival showcases Indigenous Minnesota cultures near the sacred waters of St. Anthony Falls, or Owámni, the Dakota word for the area, which also means "whirling/falling water." Throughout the day, guests who visit Mill Ruins Park, Water Works, and Father Hennepin Bluff Park will be treated to a variety of music and dance, as well as tasty eats, makers' booths, and visual arts. 1-5 p.m. October 7–Jessica Armbruster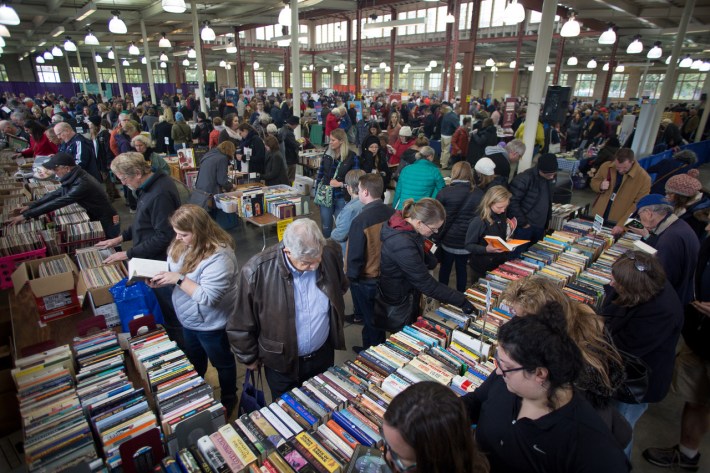 Twin Cities Book Festival
Minnesota State Fairgrounds
Now in its 22nd year, TCBF brings readers of all ages and genres together for one day of book fun. Authors both local and national will host readings, Q&A sessions, and book signings. So far that includes attorney general Keith Ellison, who will be discussing his new book, Break the Wheel: Ending the Cycle of Police Violence; two-time Newbery Medalist Kate DiCamillo, who will be celebrating the launch of her original fairytale, The Puppets of Spelhorst; and journalist David Corn, whose most recent work explores the history of the Republican Party. Other fun to be had includes a sale showcasing local publishers and shops, including Uptown's Mager's and Quinn and St. Paul's Red Balloon. For more details, check out twincitiesbookfestival.com. Free. 10 a.m. to 5 p.m. October 14 –Jessica Armbruster
TC Horror Fest XII
Crane Theatre
Put down your remote and stop binge streaming horror flicks! This season you can experience terrors live and in person at Crane. Now in its 12th year, TCHF has been freaking us out with subtle spooks, old-fashioned thrills, and all-out gorefests. Theater troupes participating this year include Dangerous Productions, Spiral Theater, and Four Humors. Though details are still sparse, there are promises of disembodied body parts, true crime, and Rasputin. 2303 Kennedy St. NE, ​Minneapolis; find tickets and the complete schedule at tchorrorfestival.com. October 19-29–Jessica Armbruster
Twin Cities Film Fest
Showplace ICON
This is one of the big ones: This fall TCFF will cram over 140 films into 10 days of screenings. Some shows will stream online, though most will be at Showplace ICON in the West End. The full schedule hasn't been announced yet, but we feel it'd be remiss to exclude this one from Fall arts. Categories featured usually include local filmmakers, LGBTQ works, documentaries, horror, and shorts. 1625 West End Blvd., Minneapolis; find showtimes, prices, and more info here. October 19-28–Jessica Armbruster
Star Trek Bar Crawl XII
Various Locations
This crawl, traditionally held in mid-September, is going Halloweeny in 2023. What does that mean? Think sci-fi crossed with horror—a combo as classic as PB&J. While traditional Trekkies are welcome, of course, the crawl's closeness to All Hallow's Eve means you can get a little freaky, so if you've ever wanted to be a zombie Spock, vampire Data, stab-wound Kirk, or ghostly Uhura, now's a pretty dang good reason to do so. While the bar crawl lineup hasn't been announced yet, these events typically start at 1029 Bar and end with a concert from Fistfull of Datas at 331 Club. Past bars have included Dusty's and Dangerous Man, and the crew usually live posts where they are via event organizer's Facebook page, so it's easy to catch up if you need to. There's no fee, you just gotta show up. October 28–Jessica Armbruster
Twin Cities Con
Minneapolis Convention Center
While some cons cover one topic, like animation or video game soundtracks or comic books, Twin Cities Con goes super broad, meaning literally anything that was ever enjoyed by a geek is fair game: obscure anime, Batman in all his forms, nostalgic movies from the '90s–everything and anything. There will be tons of cosplay to admire, especially at costume contests Saturday night and Sunday afternoon. As for stars, there will be many. Pretty much the entire casts of Mallrats and Clerks will be in town (Kevin Smith, Jason Lee, Ethan Suplee, Jeremy London, Jason Mewes, and others), as will Danny Trejo, Minneapolis's own Rachael Leigh Cook, and Steve Burns, the O.G. Blue's Clues host. Other guests include voice actors, video game actors, comic book artists, and authors. There will also be an artists' alley, vendors galore, and unofficial room parties that will keep the vibes going into the wee hours of the night. Find tickets and more info at twincitiescon.com. $10-$50; $55-$70 for a three-day pass. Noon to 7 p.m. Fri.; 10 a.m. to 7 p.m. Sat.; 10 a.m. to 5 p.m. 1301 2nd Ave. S., Minneapolis. November 3-5–Jessica Armbruster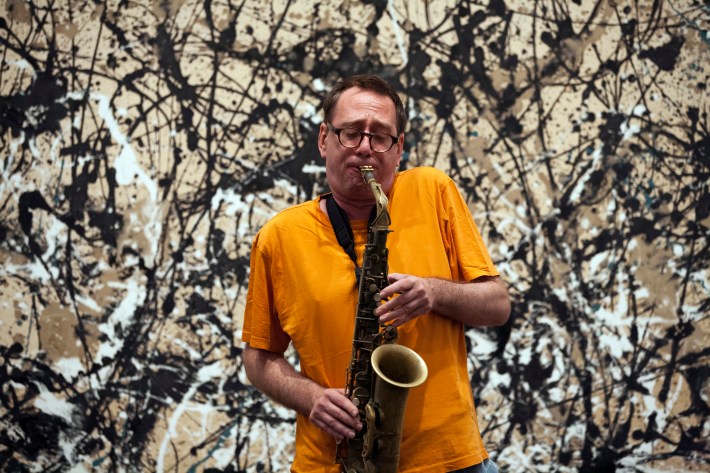 Music
Ween
Surly Brewing Festival Field
It really is a tale of two concerts in early September at Surly. On one hand, you've got the rock 'n' roll mad scientists of Ween, whose outrageous career has been spent flipping off any notion of genre confinement. And, on the other, you've got soul-rock schmaltzers Train playing on 9/11 three days later. But we're here to talk about Ween, who rock. Formed in 1984 by junior high buddies Gene and Dean Ween (not their legal names), the Pennsylvania group graduated from the lo-fi punk of their early years on Minneapolis's own Twin/Tone Records to grand, bizarre, and always catchy artistic statements like 1997's The Mollusk on major labels. Ween split in 2012, reunited in 2015, and played sporadic comeback shows, including a '16 one at St. Paul's Roy Wilkins Auditorium, before Covid shut things down. This run of shows is being billed as their very major reunion tour, which is surely sweet news for their Deadhead-level devotees. $65. 5:30-10 p.m. 520 Malcolm Ave. SE, Minneapolis; find more info here. September 8—Jay Boller 
Zorn @ 70
Walker Art Center/Basilica of St. Mary's
You only turn 70 once, even if you're John Zorn. The genre-smashing experimentalist has amassed a colossal body of work over the years, rooted in classical music but boldly improvisational, taking on rock, jazz, traditional Jewish music, and whatever else has come his way. He's the kind of figure who practically demands an excessive celebration, and with 12 hours of performance, in various locales, Minneapolis is giving him one. From noon to 4:30, several Zorn ensembles will perform acoustic concerts in the Walker galleries. L'affair de Zorn continues at the Walker's McGuire Theater that evening with three separate performances. First, Bill Frisell, Julian Lage, and Gyan Riley perform Zorn compositions on acoustic guitars. Then John Medeski, Matt Hollenberg, Kenny Grohowski, and Brian Marsella will pay tribute to Zorn's more cacophonous side. The birthday boy himself will lead his New Masada Quartet (Julian Lage, Jorge Roeder, and Kenny Wollesen) after that. Finally—because far from being Zorned out by the day's events you are going to be totally in the Zorn Zone—cross the bridge over Lyndale and Hennepin to hear Zorn perform Hermetic Organ at midnight on the Basilica's organ. I'm 17 years shy of 70 myself and I sure hope John finds time for a nap before that. The gallery shows are free with Walker admission; tickets to the McGuire Theater performances are $20-$60, with each performance requiring a separate ticket. The Basilica performance is free to anyone who can stay up past midnight. 725 Vineland Pl,, Minneapolis; find more info here. September 9—Keith Harris
Janelle Monáe
Armory
Janelle Monáe is feeling her femme side these days, as demonstrated by any number of giddy and topless appearances in the rollout for her latest, flagrantly sex-positive album, The Age of Pleasure. The new album isn't exactly hotter than its 2018 predecessor, Dirty Computer, but damn is it hornier, with a very pent-up post-pandemic feel. Monáe is sexed up rather than seductive here, and that sure can have its attractions, especially if you're similarly primed. This is brassy music (she's horny in more ways than one) with a pan-African rhythm, ranging from electro-trap to the Afrobeat (note the singular form) of Seun Kuti with a recurrent, lithe reggae grooves holding this all together. Gonna be a party live. I wonder if she had a say in the rather, uh, nice GA price of $69. 8 p.m. 500 S. 6th St., Minneapolis; find more info here. September 11—Keith Harris
Bully
First Avenue
Alicia Bognanno, the howling force behind Bully, is famously from here. The Rosemount-born, Nashville-based musician got her start engineering records with reformed crank Steve Albini, and began churning out her own grungey records in 2015 with Feels Like. Two more same-sounding LPs would follow, but Bognanno tapped into something special with June's Lucky for You. Produced by fellow Nashvillian JT Daly, Lucky showcases her screamed confessional lyricism with more polish and depth than previous efforts, resulting in Bully's most adventurous album yet. I've had it on constant repeat since it dropped via Sub Pop. Wombo opens this homecoming celebration. $25. 8 p.m. 701 N. 1st Ave., Minneapolis; find more info here. September 15—Jay Boller
The Used
The Fillmore
Did you know that the Used put out a new record this year? Toxic Positivity? I didn't until I set out to blurb this show, so let's cue it up now. …OK that's enough of that! Look, the Used's biggest hits are behind them—you don't see a lot of "Bert Is My Homeboy" shirts these days—but as bands who peaked in the mid-aughts go, you could do a lot worse than tracks like "The Worst I've Ever Been," even if they're more produced and more predictable than the songs that made Bert McCracken and co. famous. They're certainly not enough to tarnish the legacy of the Utah screamo pioneers, who had back to back to back bangers between their 2002 self-titled debut, 2004's In Love and Death, and 2007's Lies for the Liars. The Used have released new music more or less consistently for the last 20-plus years, and it's a career most bands of their era would be proud to have—one that'll no doubt be a lot of fun to celebrate at The Fillmore. With support from Sleeping in Sirens and Dead American. $49.50+. 6 p.m. 525 N. Fifth St., Minneapolis; find more info here. September 19—Em Cassel
The Postal Service and Death Cab for Cutie
The Armory 
Ben Gibbard had himself a helluva 2003. That year his flagship band, Death Cab for Cutie, dropped their O.C.-core indie classic, Transatlanticism, while his side project, the Postal Service, released its first and only LP, Give Up. Tonight, Mr. Gibbard will dangle irresistible millennial catnip by performing both of those records in their entirety. Just take our money, Ben! Transatlanticism holds up as one of Death Cab's best, an artifact of '00s indie-rock perfection that led a generation to question why, exactly, the glove box is called what it's called. It's easy to forget how novel the Postal Service origins were in '03; the project had Gibbard mailing bleepy/bloopy indie-pop songs across the country to electronic musician Jimmy Tamborello, resulting in an electro-pop masterpiece that blew up so big the USPS called its lawyers. Based on my Instagram reporting, it seems the great Jenny Lewis will be part of the Postal Service's live band, which adds yet another pull factor to turn out for this twofer at The Armory. Here's hoping you've climbed the corporate ladder since spinning these albums on your first-gen iPod in high school—ticket prices are decidedly 2023. $150-$550. 6 p.m. 500 S. 6th St., Minneapolis; find more info here. September 24—Jay Boller
Radio K's 30th Birthday 
First Avenue
If this 7,000-word oral history didn't make it perfectly clear, we're big fans of Radio K. This here? It's a birthday bash befitting the nation's best college radio station. Former City Pages Picked to Click finalists Bugsy open things up with their fuzzy and dramatic indie rock, followed by: Derecho Rhythm Section, a newish band featuring Low's Alan Sparhawk; local psychedelic bluegrassers Buffalo Galaxy; and North Side jazz/gospel/hip-hop/funk powerhouse L.A. Buckner & BiG HOMiE. Headlining is Afro-fusion collective Ozone Creations, an ambitious blend of talents from first-generation Americans Mack OC, Obi Original, Bakarii, Sumer, Ch!nwe, and Breezy 2 Fresh. All told, this crackling, genre-spanning bill is perfectly suited for the radio frequency being celebrated in the Mainroom. $15. 7 p.m. 701 N. 1st Ave., Minneapolis; find more info here. September 28.—Jay Boller
Handsome Family
Cedar Cultural Center
I'll admit it—like a lot of musical acts I fell for 20-plus years back, I haven't been keeping up with the husband-wife team of Brett and Rennie Sparks much recently. I should have been! Their most recent album, Unseen, came out in 2016; if it's a bit doleful even by their melancholy standards, tell me, exactly how lively were you that wonderful year, pal? For evidence that Rennie's pen is as sharp as ever, check out this stanza from "Good Old Days": "There was no time or space/When I was growing up/We had summer all winter/The moon rose with the sun/And music sounded better/We recorded on rings of ice/And as the songs turned to water/We couldn't help but cry." And Brett's stolid baritone hasn't exorcized a single ghost that haunts it. The Sparkses' 11th studio album, Hollow, out later this week, will offer another dose of the spectral but wittily grotesque Americana. Even if you're unfamiliar with the Handsomes, you might recognize "Far From Any Road," which served as the theme song for True Detective. And if you don't trust me, well, Phoebe Bridgers covered "So Much Wine" last Christmastime, and you think she's pretty cool, right? With Paul Fonfara. $22/$27. 7:30 p.m. 416 Cedar Ave. S., Minneapolis; find more info here. October 3—Keith Harris
Ratboys
Turf Club
I was glad to see the glowing Pitchfork review of The Window, the just-released new Ratboys album, deployed the exact phrase that had been bouncing around my head: This is a level-up record. The twangy Chicago indie-rock band had already dropped four serviceable LPs, though this Chris Walla-produced effort unlocked something special. Vocally, singer-songwriter Julia Steiner is a dead ringer for Kerry Alexander of local group Bad Bad Hats, and she spends all 48 minutes of The Window bouncing between tender ache and melodious wail; her skillful, riffy, and increasingly muscular band is tighter than ever throughout. Free Range opens. $18-$20. 7 p.m. 1601 University Ave. W., St. Paul; find more info here. October 6—Jay Boller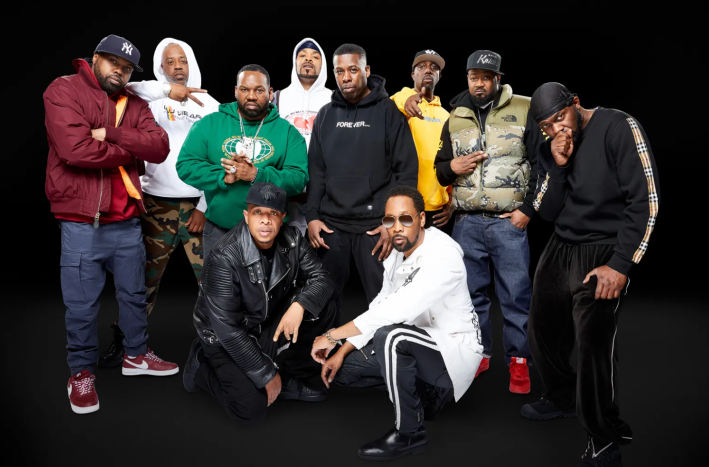 Wu Tang & Nas with De La Soul
Target Center
Why are arenas flooded with rock nostalgia tours while middle-aged rappers tend to get consigned to state fairs and clubs? You'd think fifty-somethings would have the disposable income to make tours like this an inevitability, but even when they do happen they're not guaranteed attendance. Which is especially odd when you consider that tickets for this show start at $24, which is like three bucks a Wu member. While members have had their differences over the years, Staten Island's finest kung fu rapper collective puts on a surprisingly un-chaotic live show when they're in the mood. Nas will never quite recover from the misfortune of beginning his career with an all-time classic rap album, but on his King's Disease and Magic series of albums, he's demonstrated those qualities that rap cherishes in a veteran—he enjoys rapping and he rarely embarasses himself. (I contend that the sometimes clumsier and always more adventurous albums he released in the era that preceded his ascent to elder statesman are more interesting—and often better—but that's a topic for another day.) Catching openers De La Soul will be bittersweet—our first time to see the Native Tongues crew since their music hit streaming services, but also the first since the death of Dave "Trugoy" Jolicoeur in March. $24-$675. 8 p.m. 600 1st Ave. N., Minneapolis; find more info here. October 7—Keith Harris
Arooj Aftab, Vijay Iyer, & Shahzad Ismaily  
Cedar Cultural Center
This stylistically varied trio's appearance at the Cedar is the most anticipated jazz-adjacent event of the fall. Aftab's melding of South Asian ghazal with Western pop forms has won her an audience beyond "world music" fans (or whatever we're calling that slice of the marketplace these days). A cerebral composer who practices what he calls "creative music," Iyer has been bridging genres throughout his career, incorporating Asian music and contemporary Black music, including hip-hop, into jazz. Ismaily is a distinguished multi-instrumentalist who has worked with Laurie Anderson, Tom Waits, and Nels Cline. These three big names teamed up this year for Love in Exile, on which Aftab's husky anti-grav voice floats over Iyer's inventive piano figures and synth textures while Ismaily's supportive bass holds everything together. They don't exactly groove, but this music isn't static either; it drifts, probes, and queries. In a live setting it may well be transporting. $48/$53. 7:30 p.m. 416 Cedar Ave. S., Minneapolis; find more info here. October 10—Keith Harris
Bonnie Raitt
State Theatre
If your Raitt familiarity starts with her Grammy-winning 1989 comeback Nick of Time, you're in for a treat—her run of '70s albums, where she explored a warmer and folkier version of the blues than was being warped into hard rock and metal elsewhere at the time, stacks up against the work of just about any of your faves, especially the white ones. And if you stopped listening sometime in the '90s when "Longing in Their Hearts" and its ilk suggested she'd committed the rest of her years to VH1 adult mush, you're missing out too. In fact Just Like That…  (not to be confused with the similarly titled Sex and the City sequel), the 2022 album her tour is named for, is the kind of ace collection of songs that seems so easy to put together till you realize how few others do—plus the usual killer slide guitar and a voice that made her sound mature back when she was a kid. To think there will be people this fall shelling out instead for Clapton's snooze blues at the Xcel. With Roy Rogers.  $60.50-$115. 7:30 p.m. 805 Hennepin Ave., Minneapolis; find more info here. October 11—Keith Harris 
Noname
First Avenue
This Chicago rapper has such a daunting sense of responsibility—to her craft, to her people, to herself—that she often comes off as her own harshest critic. On her new song "Namesake" she not calls out superstars like Beyonce and Kendrick Lamar for playing the Super Bowl halftime show ("propaganda for the military complex") but then criticizes herself for playing Coachella. (I mean, we all gotta pay rent.) The success of her brilliant 2018 album Room 25 had public repercussions, including an online tiff with J. Cole, and Noname pledged to retire and dedicate herself to activism. I hope she doesn't regret her decision to get back in the game, because with its multilayered vocal approach, jazzy feel, and gospel choirs, her latest, Sundial, is a lush achievement, as generous musically as it can be demanding lyrically. It deserves to find the broader Black audience Noname has been yearning for; if not, at least white well-wishers like me can appreciatively learn a little something. $32.50. 8 p.m. 701 N. 1st Ave., Minneapolis; find more info here. October 15—Keith Harris 
Ashley McBryde
Uptown Theater
Plenty of the artists classified as "Americana" (another word, as Todd Snyder jokes, for "unpopular country music") would have just been called "singer-songwriters" in a less brand-conscious age. But though she expresses herself plenty, McBryde really does have a Music Row knack for structuring a song around a taut conceit—"One Night Standards" may be my favorite country song of this young decade so far. The Arkansas native is no kid—released her first album, Girl Going Nowhere, at 35 in 2018—but she's been making up for lost time since, with her fourth album, The Devil I Know, out later this week. The new album shows her range: "Cool Little Bars" understands why dives matter, "Light on in the Kitchen" dispenses homespun advice without getting (too) mawkish, "Learned to Lie" blames her wayward day for her cheatin' heart, and "Made for This" gives her road-tested band a rockin' workout. As for the title track, it rhymes "bourbon" and "hurtin'," as dang well it should. $30. 7 p.m. 2906 Hennepin Ave., Minneapolis; find more info here. October 27—Keith Harris
Wheeler Walker, Jr.
First Avenue
We could not possibly have predicted that Wheeler Walker, Jr. would ever headline First Ave, but those are the strange machinations of the TikTok algorithm for you. For the uninitiated, WWJ trades in raunchy, country send-ups with names like "If My Dick is Up, Why am I Down?" and "Which One o' You Queers Gonna Suck My Dick?" They're a big hit on road trips and at BBQs; I'm especially fond of Walker's ode to titties, "Drop 'Em Out." (But, uh, know your audience: The chorus of "Family Tree," for example, begins "If I had my druthers, I'd buttfuck both your brothers," and it doesn't get less weird from there.) Anyway a handful of Walker's hits, including "Fucked By a Country Boy" and "She's a Country Music Fan" (I'll give you one guess which syllable in "country" he emphasizes), have been big on TikTok of late, and now we get Walker headlining the Mainroom. What a time to be alive. With Channing Wilson. 18+. $37.50. 8 p.m. 701 N. First Ave., Minneapolis; find more info here. October 27—Em Cassel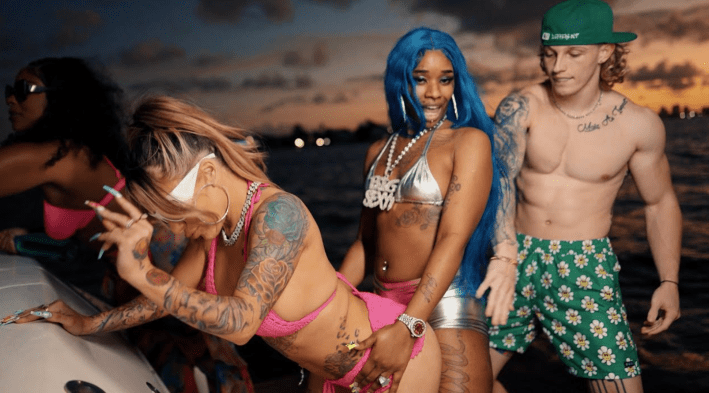 Sexxy Red
Varsity Theater
It's taken a while for this St. Louis rapper to make good on the promise shown by "Ah Thousand Juggs" in 2018; on that track Red boasts with brash tunelessness over Vanessa Carlton's famed piano hook, while the video shows her alternately skipping merrily down the street with some white guy and posing with an automatic weapon. But "Pound Town," which, as Wikipedia helpfully points out, "went viral on social media because of its sexuality," exceeded expectations, immediately entering the pantheon of classic songs about getting that pussy dicked down good. ("It's a cool little fun song to sing with your friends," she told Complex.) The self dubbed "female Gucci Mane" released her latest mixtape, Hood Hottest Princess, earlier this year, and it's a half hour of nasty-ass raps that'd make Project Pat blush, or at least guard his nuts. $82 and up. 7 p.m. 1308 SE 4th St., Minneapolis; find more info here. November 1—Keith Harris
Lil Yachty 
The Fillmore
Lil Boat has every right to call his latest album, Let's Start Here, "psych rock" because he's added some guitar to his groove. But honestly, if that collection of trippily arranged tracks is psych, then so are the Isley Brothers. And maybe they are! Maybe I'm missing the point! At a moment when Black artists are justifiably reclaiming rock as their heritage, this Atlanta rapper is expanding his sound just enough to earn entry to that club. (Another point of comparison is Miguel, though Yachty's filtered warble is hardly in the same class, nor does he wield his own ax.) Whatever you call it, Yachty is questing after "remarkable sounds" to match the "Tarantino movie" in his mind, and we'll have to wait a few years to decide if he's expanded R&B or taken back rock—or if it matters what we call this at all. 15+. $50 and up. 7 p.m. 525 N. Fifth St., Minneapolis; find more info here. November 2—Keith Harris 
Slaughter Beach, Dog
First Avenue
It's looking more and more like we'll never get another Modern Baseball record—and you know what, if that means Jake Ewald has more time to focus on Slaughter Beach, Dog, then so be it. As one half of MB's vocal duo, Ewald lent a lilting melancholy to the Philly pop-punk band's sharp, wry voice; with Slaughter Beach, Dog, he's honed that introspective instinct for the warm vignettes of "Your Cat" and the little love song "Acolyte." Crying, Laughing, Waving, Smiling, the latest LP from Ewald and co., won't land until September 22, but from the singles that are out so far—the little bop that is "Float Away," the meandering, nearly nine-minute "Engine"—it sounds like it'll be more of the same, in the best possible way. With Bonny Doon. 18+. $26. 7 p.m. 701 N. First Ave., Minneapolis. Find more info here. November 6—Em Cassel
The Hotelier and Foxing
Fine Line
Huge news for folks who claim "being sad" as a defining personality trait: In November, Foxing's gorgeous debut The Albatross will turn 10, and in February, The Hotelier's genre-defining sophomore record, Home Like Noplace Is There, will turn 10. What better way to re-traumatize a generation than by having the pair of emo (used loosely here) powerhouses play their groundbreaking albums in their entirety for a 10th anniversary celebration? If you have tickets, start steeling yourself now for the crushing experience that will be hearing these two unrelenting records back to back. All ages. $23. 6 p.m. 318 N. First Ave., Minneapolis. Find more info here. November 7—Em Cassel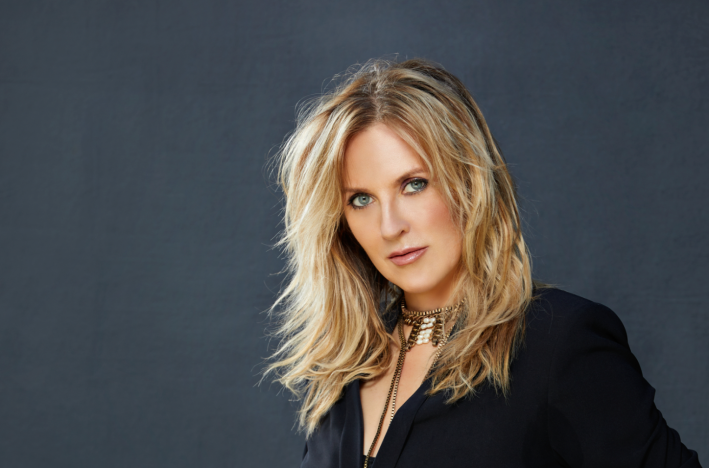 Liz Phair 
Palace Theatre
While some indie heroines of the '90s seem too much of their time, Liz Phair's early recordings sound as relevant as ever. That's partly because the kinds of rock dudes she railed against in 1993 haven't gotten any better in the years since. But it's also because there are now more opportunities for shy young women who harbor secret fantasies of rock stardom to craft idiosyncratic revenge fantasies against those dopes in their bedrooms. Phair's 2003 self-titled plunge into pop now sounds like the classic that some of us (ahem) were saying it was at the time, and though her setlist might not contain any of its tracks, let me put one last good word for Phair's most recent album, 2021's Soberish. This tour celebrates the 30th anniversary of Exile in Guyville, which has remained a coming-of-age landmark for girls and young women in the years since—and, lemme tell you, an eye-opener for some of the boys too. As with Bikini Kill's show at the Palace back in April, I'm guessing there will be women huddled up close to the stage who are young enough to be the daughters of Phair's original fans. Some of them might even be with their mothers. With Blondshell. $49.50-$99.50. 8 p.m. 17 W. 7th Place, St. Paul; find more info here. November 17—Keith Harris
Doja Cat and Ice Spice
Target Center
Bad bitches rarely play as nice as Doja Cat did on Planet Her. Mimicking hyperpop, asking "When can we take off all our clothes?," making nice with guests as varied as Ariana Grande and Young Thug, the woman born Amala Ratna Zandile Dlamini (really, why even bother with a stage name?) embodies a plastic sexuality with cyborg elements but human responses, far from fragile but never engaged in battle bot mode. We've already had a few anticipatory spoonfuls of Doja's follow up, Scarlet, which is due September 22: the Dionne Warwick-jacking single "Paint the Town Red," the sultry "Attention," and "Demons," a braggadocious wink from "the fastest growing bitch on your apps now." I suspect plenty in attendance will be just as excited to see Ice Spice, who, with just one juicy EP to her name, has summoned up her own world of slang, a vocabulary for dissing men, rizzing them, and sealing the deal. 7:30 p.m. 600 1st Ave. N., Minneapolis; find more info here. December 7—Keith Harris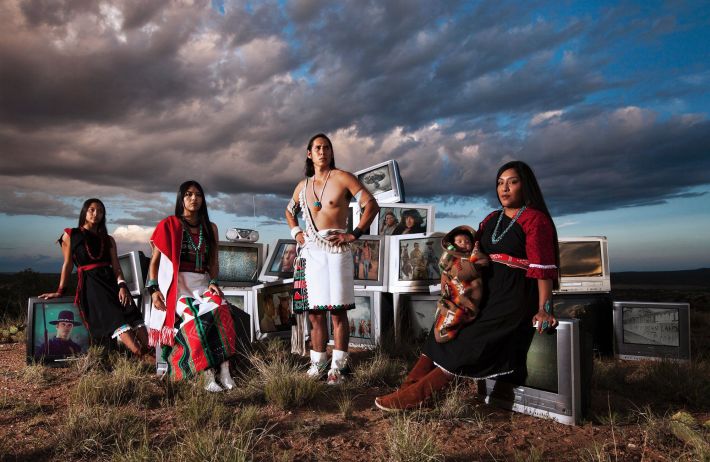 Arts
Ute Bertog: Common Ground 
Paintings, poetry, and ceramics. There will be an artist's reception on Saturday, Sep. 9, from 7 to 10 p.m. Rosalux Gallery, 315 West 48th St., Minneapolis. September 2-October 1
Sophia Chai: Mouth-Space
The South Korean-born, Minnesota-based artist uses photography to explore her mother tongue, Hangul. There will be an opening reception on Thursday, September 7, from 7-10 p.m. HAIR+NAILS, 2222 1⁄2 E. 35th St., Minneapolis. September 2-October 8
It Might Be
Gamut Gallery
Much like outsider art, lowbrow art is art by the people for the people. It celebrates and explores things we love: think awesomely bad B-movies, superhero comics, DIY aesthetics, and cheap canned beer. Its roots are in '60s countercultures, but it really hit its stride in the '80s, where it thrived on the punk rock scene via 'zines, questionable tattoos, and gig posters. For "It Might Be," local illustrator/painter/muralist Chuck U has brought together a variety of artists working in this absurd, kitschy, delightful genre, including Alex Kuno, Briana Hertzog, Ewok, Jennifer Davis, Riiisa Boogie, Rodrigo Oñate, Vivian Le, and WingChow. "The world-building artists involved each create illustrative works that are accessible to artists and non-artists alike," explains Chuck U, "evolving the idea of what fine art is, what kind of art is valid in gallery spaces, and how anyone can interpret what they see and know they aren't 'wrong.'" The show opens this Friday, September 8, with beer from Indeed and DJ tunes from Mike 2600 from 7 to 10 p.m. Tickets to the party are $10-$15, or check it out for free the next day during extended open hours. 717 S. 10th St., Minneapolis. September 8-30—Jessica Armbruster
Yasmin Yassin: Dhaanto
Photos, text, and film celebrating Dhaanto, the Twin Cities-based dance troupe run out of The Somali Museum of Minnesota. Public Functionary, 1500 Jackson St. NE, Studio 144, Minneapolis. September 14-30
Saturday Mornings and The Faces We Remember: Za'Nia Coleman
Archival footage, photos, and documents featuring Hollywood Studio of Dance and its iconic purple awning on Broadway and Penn in North Minneapolis. Public Functionary, 1500 Jackson St. NE, Studio 144, Minneapolis. September 16-30
Neeyah Muhammad: Artifact
Reality-testing through painting and the found object. Featuring an artist's talk at 5 p.m. on Saturday, September 23, followed by an opening reception from 6-9 p.m. Soo Visual Arts Center, 2909 Bryant Ave. S., Minneapolis. September 23-October 29
Once We Traveled Above the Earth
Racquel Banaszak uses dreamlike landscapes, collage, beadwork, and more to explore her Native ancestry and experiences. Featuring an artist's talk at 5 p.m. on Saturday, September 23, followed by an opening reception from 6-9 p.m. Soo Visual Arts Center, 2909 Bryant Ave. S., Minneapolis. September 23-October 29
​Eyes They Sea
Syed Hosain, who resides near George Floyd Square, considers how the incident has affected the area. Featuring an opening reception from 6-9 p.m. Soo Visual Arts Center, 2909 Bryant Ave. S., Minneapolis.September 23-October 29
TC Art Week
It's back! For a second year, TC Art Week offers five days of gallery-related fun in locations around the cities. Highlights include artist-led gallery walkthroughs, opening parties, boozy social hangs, and artist talks at locations including SooVAC, MCAD, Mia, WAC, and even a few museums without abbreviated names, like the Highpoint Center for Printmaking. Find the complete schedule of happenings and venues at tcartweek.org. September 27-October 1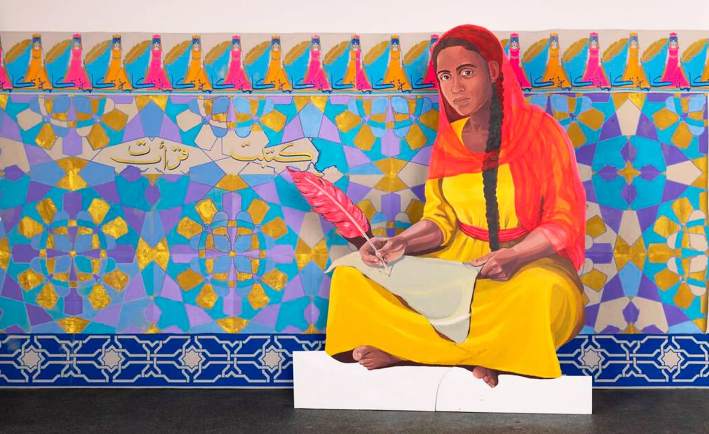 Hend Al-Mansour: The Great Mothers 
Art celebrating two iconic mothers of the Islamic faith, Khadijah and Hafsah. There will be an opening reception on Saturday, October 7, from 7-10 p.m. Rosalux Gallery, 315 West 48th St., Minneapolis. October 7-29
In Our Hands: Native Photography, 1890 to Now
Featuring over 150 photographs spanning multiple generations. Minneapolis Institute of Arts, 2400 Third Ave. S., Minneapolis. October 22, 2023-January 14, 2024
Multiple Realities: Experimental Art in the Eastern Bloc, 1960s–1980sThis huge collection of art includes work from nearly 100 artists from East Germany, Poland, Czechoslovakia, Hungary, Romania, and Yugoslavia, with a focus on artist collectives, women, and LGBTQIA creatives. Walker Art Center, 725 Vineland Place, Minneapolis. November 11, 2023–March 10, 2024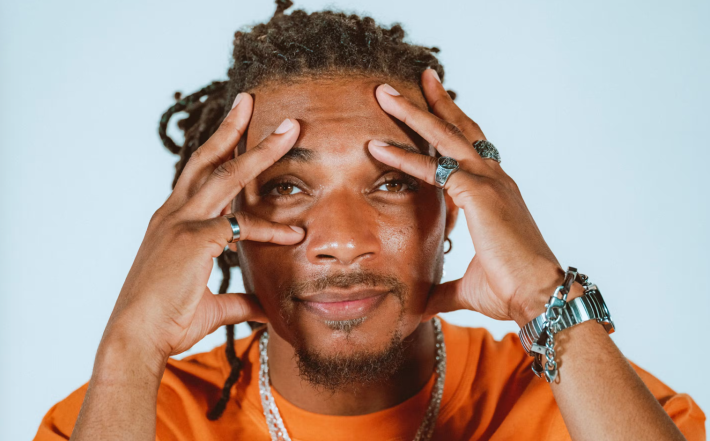 Dance
Michhil Amra | We Are The Procession
This new work from Ananya Dance Theatre tackles how we can create a more just world in the aftermath of George Floyd's murder. The O'Shaughnessy, St. Catherine's University, 2004 Randolph Ave., St. Paul. September 22-23
Fall Forward Festival
This mega-showcase of all kinds of dance features a different mix of troupes and choreographers each weekend. The schedule: Concerto Dance, Kaleena Miller Dance, and Afoutayi Haitian Dance, Music, and Arts Company (Oct. 21-22); Ballet Folklorico Mexico Azteca, STRONGmovement, and Yuki Tokuda (Oct. 28-29) and Katha Dance Theatre, Shapiro & Smith Dance, and Alternative Motion Project (Nov. 4-5). The Cowles Center for Dance & the Performing Arts, 528 Hennepin Ave., Minneapolis.October 21-November 5
James Sewell Ballet: In the Shadows
This family-friendly Halloween show celebrates horror, from Mary Shelley's Frankenstein to tales from Edgar Allen Poe to modern-day zombies. The O'Shaughnessy, St. Catherine's University, 2004 Randolph Ave., St. Paul. October 28
Derek Hough: Symphony of Dance
The dude from Dancing with the Stars makes music with his feet. State Theatre, 805 Hennepin Ave., Minneapolis. October 31
Michael Flatley's Lord of the Dance
The troupe celebrates the 25th anniversary of Flately's mega-popular show. State Theatre, 805 Hennepin Ave., Minneapolis. November 5
Hip Hop Nutcracker 
Tobin Entertainment's hip-hop take on the holiday classic. State Theatre, 805 Hennepin Ave., Minneapolis. November 24
Choreographers' Evening 2023
Every year, over Thanksgiving weekend, the Walker hosts a mega-showcase of local dance curated by a local dance maker. This year's iteration will feature Darius Strong, a former McKnight fellow who blends ballet with hip hop. Walker Art Center, 725 Vineland Place, Minneapolis. November 25
Nutcracker Reimagined
St. Paul Ballet celebrates 25 years with this holiday fav. The O'Shaughnessy, St. Catherine's University, 2004 Randolph Ave., St. Paul. December 2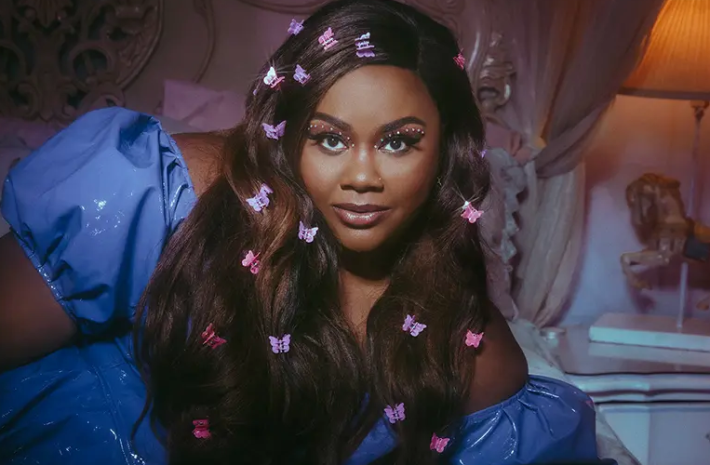 Comedy
Brandon Wardell
Once a teen prodigy, now a raunchy, goofy, still-boyish man of 31 who you might recognize from I Think You Should Leave and his excellent old podcast, Yeah But Still. $25. Turf Club, 1601 University Ave. W., St Paul; find more info here.September 14
Josh Wolf
Did you know CMT has a late-night talk show, and that it's hosted by Josh Wolf? The pal to Chelsea Handler contains honkey-tonkin' multitudes. $25-$97. Uptown Theater, 2906 Hennepin Ave, Minneapolis; find more info here.September 15
Ken Marino & David Wain's Middle Aged Dad Jam Band
Says David Wain of the delightful musical project with his buddy from The State: "I've got to tell you, with the writers' strike being in full swing, I'm all for this becoming my main job. If I could be a rock star and support my family, I would do it in a second." $25-$45. Fine Line, 318 N. 1st Ave., Minneapolis; find more info here. September 15
Nicole Byer
Whether she's hosting reality TV baking shows, voicing wacky animated characters, or chowing down on McNuggets with the hosts of Doughboys, there's nobody funnier than Nicole Byer. $39-$49. Pantages Theater, 710 Hennepin Ave., Minneapolis; find more info here. September 16
Kevin James 
Paul Blart in the flesh! $45-$95. State Theatre, 805 Hennepin Ave., Minneapolis; find more info here. September 23-24
Margaret Cho
An outrageous button-pusher since the early '90s, the multi-talented Cho is still "bold, hilarious, and in-demand," per NPR. $35+. Fitzgerald Theater, 10 E. Exchange St., St. Paul; find more info here.September 23
Eddie Izzard 
The genderfluid U.K. comedy great was once dubbed "the lost Python" by John Cleese. Last month she announced her grand political ambitions with the Labour Party. $50-$75. State Theater, 805 Hennepin Ave., Minneapolis; find more info here.October 3-4
Michelle Wolf
Wolf made a name for herself by fileting President Trump at the 2018 White House Correspondents' Dinner. She was named as a guest host for the hostless Daily Show earlier this year, though the ongoing WGA strike put a stop to that. $33-$43. Pantages Theatre, 710 Hennepin Ave., Minneapolis; find more info here. October 5
Ben Schwartz & Friends
If you've never witnessed Mr. Schwartz (Parks and Rec, House of Lies, Comedy Bang! Bang!) perform live longform improv, fix that ASAP. $49-$79. State Theatre, 805 Hennepin Ave., Minneapolis; find more info here. October 6-7
The Eric Andre Explosion
With regard to punk-rock outrageousness, it's hard to think of a more fearless performer than Andre. Pray for the Palace. $55-$95.50. Palace Theatre; find more info here. October 7
Nimesh Patel
Chris Rock helped discover this New York City comic who has worked in writing rooms at Saturday Night Live and A Little Late with Lilly Singh. $35-$49.50. State Theatre, 805 Hennepin Ave., Minneapolis; find more info here. October 7
Ilana Glazer
The electric Broad City co-star had a baby during the pandemic, and now she's back on the road. $29-$49. State Theatre, 805 Hennepin Ave., Minneapolis; find more info here. October 12
Fortune Feimster 
Over the past dozen years, this gregarious southerner has quietly built a powerhouse comedy career. She began as a panelist on Chelsea Lately, broke out with a three-season role on The Mindy Project, and now, at 43, she's headlining theaters. $29.50-$65. State Theatre, 805 Hennepin Ave., Minneapolis; find more info here. October 14
Judge John Hodgman
Does Hodgman get enough credit for being one this century's best humorists? Probably! His podcast, being recorded tonight at The Fitz, is terrific, as is his 2017 memoir Vacationland: True Stories from Painful Beaches. $32.50+ Fitzgerald Theater, 10 E. Exchange St., St. Paul; find more info here. October 15
Ms. Pat 
Ms. Pat has lived a lot of very colorful lives. We can't recommend her 2014 WTF appearance enough; we're glad the 51-year-old Atlantan is enjoying a well-earned, later-in-life career victory lap with the current "Ya Girl Done Made It" tour. $30-$40. Pantages Theater, 710 Hennepin Ave., Minneapolis; find more info here. October 20
Nick Offerman 
Can we talk about how fucking good Offerman's performance was in that single episode of Last of Us? $59-$79. Mystic Lake Casino, 400 Mystic Lake Blvd. NW, Prior Lake; find more info here. October 21
Tom Papa
A favorite of the public radio crowd, playing at a public radio company's theater. $35.50+. Fitzgerald Theater, 10 E. Exchange St., St. Paul; find more info here. November 4
Charlie Berens
Through savvy marketing of his homespun persona, Berens has carved out a viral niche as the king of Upper Midwest comedy. $32.50-$49.50. Ames Center, 12600 Nicollet Ave, Burnsville; find more info here. November 4
Craig Ferguson
Great Scott! Could Ferguson, he of cool U.K. punk scene origins, be eyeing a return to late-light TV? If we're to believe the news. Pantages Theatre, find more info here. November 4
Phoebe Robinson
The Brooklyn-based 2 Dope Queens star has enjoyed a standup, podcasting, acting, and writing career that simultaneously appeals to NPR types, comedy nerds, and, increasingly, broad mainstream audiences. This is a good thing. $35-$55. Pantages Theatre, find more info here. December 2
Stay in touch
Sign up for our free newsletter