Events
Freeloader Friday: 25 Free Things to Do This Weekend
Mask up for Halloween parties, Dia De Los Muertos celebrations, and spooky beer releases in the Twin Cities.
6:36 AM CDT on October 29, 2021
Freeloader Friday is your weekly guide to having fun no matter what your budget looks like. Each week we have a list of 100% free events like gallery parties, music, and films in the park, as well as free admission events like special happy hours, markets, and more.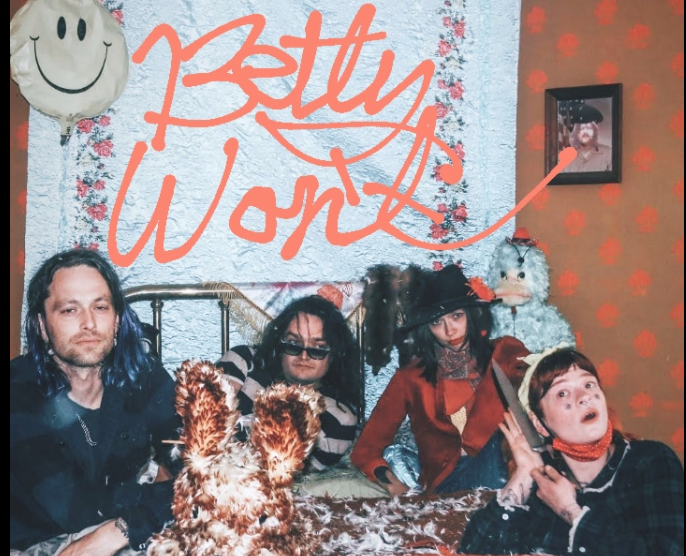 FRIDAY
Low Rats, Sparrowhawk, Betty Won't
21+. 9:30 p.m. 331 Club, 331 13th Ave. NE, Minneapolis.
Night of the Macabre
We're not talking about one night of terror at Utepils. Despite the event name, this is actually a two-day Halloween shenanigans weekend. Friday night things kick off with the release of Loonar Eclipse, a Czech dark lager, and at 7:30 p.m. the beer garden will host a screening of Beetlejuice, a cult-classic comedy/horror flick from the '80s starring scenery chewing Michael Keaton (he thinks he's stealing the show), Winona Ryder (rocking a very influential goth look), and Catherine O'Hara (who actually steals the show). On Saturday, the brew pub will turn into a spooky party, with a haunted forest to explore, horror trivia, costume contests, and spooky DJ tunes from 6 to 9 p.m. Utepils Brewing, 225 Thomas Ave. N., Minneapolis. 
The Horror Movie, Pizza, and Surly Darkness Release Party
On Friday Luce will have Surly Darkness 2021 and Surly Darkness 2019, with Shaun of the Dead playing on the patio, following by Surly Darkness 2012 Vietnamese Coffee and Army of Darkness on Saturday. Free. Movies start at 8 p.m. both nights. Pizza Luce, 800 W. 66th St., Richfield. 
Canine Costume Party
Hang out in the heated tent with dogs. All guests with costumed canines receive 1 free tulip of beer. There will also be human eats from Peppers and Fries, dog treats from Must Be Ruff, and more. Free. 4 to 11 p.m. OMNI Brewing Co., 9462 Deerwood Ln., Maple Grove.
JXTA Jack-O-Lantern Takeover & Contest
A free Halloween takeover in the skate park. Featuring candy, treats, prizes, and pumpkin giveaways, plus a Jack-O-Lantern contest. Register for the contest here; RSVP to attend the event here. Free. 5:30-8 p.m. Juxtaposition Arts, 2007 Emerson Ave. N., Minneapolis.
Slavic Halloween Party
Featuring music by UVB and SlovCzech, Utepils Skölsch beer and Slivovitz specials all night, plus Heggies pizza and Kramarczuk's beer sticks from the bar. 21+. Free. 7:30 p.m. Schooner Tavern, 2901 27th Ave. S., Minneapolis.
A Pretty Casual Halloween & 4th Anniversary
Featuring spooky tunes, costume prizes, horror trivia, and scary movies on the screen each night from 5 to 9 p.m. Friday through Sunday. Bull's Horn Food And Drink, S. 4563 34th Ave., Minneapolis.
Halloween Scavenger Hunt
Use clues to win prizes. Free. 8 to 11 p.m. Up-Down Minneapolis, 3012 Lyndale Ave. S., Minneapolis.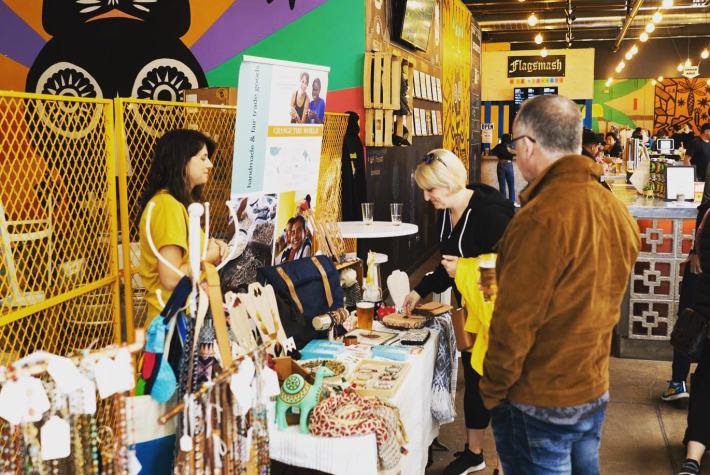 SATURDAY
Dia De Los Muertos Festival
Free early activities include a vendor market, ofrenda installations by local artists, a craft workshop with Luis Fitch from 1-3 p.m., and food by La Tiendita and Que Tal Street Eats. Noon to 5 p.m. (tickets to the evening concert are $10). La Doña Cervecería, 241 Fremont Ave. N., Minneapolis.
Claddagh Coffee 10 Year Anniversary Party
With special mini scones, free drip coffee, birthday cake, raffles, and music by Dan Fontana, An Luan, and Buffalo Weavers. 9 a.m. to 3 p.m. Claddagh Coffee, 459 7th St. W., St. Paul.
Ingebretsen's Lutefisk Day
Author Eric Dregni discusses For the Love of Cod, a book about traveling through Norway with his son. 11 a.m. to 1 p.m. Ingebretsen's Nordic Marketplace, 1601 E. Lake St., Minneapolis.
The Miami Dolphins, Birth Order, Din Din 
21+. 9:30 p.m. 331 Club, 331 13th Ave. NE, Minneapolis.
Vampire Family Reunion
Is vampire your "default" Halloween costume? Or do you just want to hang out with fellow bloodsuckers? This party at Pryes is for you. Vampire looks are encouraged, regardless of whether you're a creepy Nosferatu, a glamorously gloomy Anne Rice character, or a casually comical vamp from What We Do in the Shadows. There will be prizes for best dressed vampires (or vampyre, if you're old-school). Three special koooooky brews will also be on tap today, the highlight being the Blood Orange Miraculum, a fruity blood-red pint infused with glitter (take that, Edward Cullen!). Halloween candy-infused casks on tap include a peanut butter cup blonde ale and a candy corn blonde ale. Live music on the outdoor stage will feature Euphoric Nation, MilesPerHour, Brent Gee, ORNGESOTA, and Roll Model. Free. 5 p.m. to midnight. Pryes Brewing Company, 1401 West River Rd. N., Minneapolis. 
Dark Fatha Release
Each year, Bent Brewstillery marks a new iteration of Dark Fatha with a party that is a little bit Halloween, a little bit Star Wars, and all about drinking unique beers. The 2021 brew is an American Imperial Stout aged in Rittenhouse Straight Rye Whiskey barrels. You'll also be able to try some previous Dark Fatha takes, as there will be a vertical flight featuring 2017, 2018, 2019, and 2020 releases. Also on the menu is the Death Star cocktail, an ice cold mix of Dark Fatha Rye, Amaro, simple syrup, fresh lemon juice, egg whites, and Blackstrap Bitters. A Halloween costume contest starts at 8 p.m., so come in your spooky best. Food truck Griddle on the Go will also be stopping by. Free. Noon to 11 p.m. Bent Brewstillery, 1744 Terrace Dr., Roseville.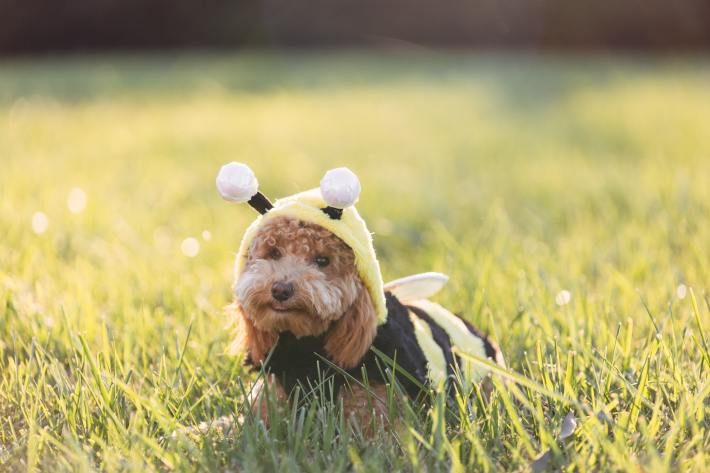 Boo! Island Halloween Bash
Featuring three candy inspired brews: Peanut Butter Cup Stout, Watermelon Jolly Rancher Seltzer, and Caramel Apple Amber Ale. Plus a food truck, a dog costume contest, and live music by Spaghetti Monetti & the Sauce starting at 6 p.m. Free. Noon to 11 p.m. Boom Island Brewing Company, 5959 Baker Rd., Minnetonka.
LHSC Fall Festival Psychic Fair
Featuring free workshops, aura photography, chair massages, food, and psychic readings, as well as vendors offering products such as crystals and aromatherapy. 10 a.m. to 5 p.m. Lake Harriet Spiritual Community (LHSC), 4401 Upton Ave. S., Minneapolis.
Tangled Up in Dylan Halloween Party
A free, family-friendly party with live music, Summit beer, and Big River Pizza. Free. 5 to 10 p.m. St. Paul Farmers' Market, 290 Fifth St. E., St. Paul.
Halloween at the Haus
Freaky festivities include tunes from DJ Shane Kramer, free beers for the best costumes, special beer concoctions, and a special food menu from Animales Burger Co. Free. 8 p.m. to midnight. Bauhaus Brew Labs, 1315 Tyler St. NE, Minneapolis.
Halloween Metal Blowout
With music from TBNB, Krawg, and Hex Vorticles. 21+. Free. 7 p.m. to midnight. Eagles' Nest, 4106 Lakeland Ave. N., Robbinsdale.
Halloween at Park Tavern
With music by DJ Phat, Halloween cocktail specials, a midnight costume contest, bowling and pizza deals. 21+. Free. Reservations are required, call 952-929-6810. 9 p.m. Park Tavern, 3401 Louisiana Ave. S., St. Louis Park.
Nightmare by the Park
Featuring a costume contest, drink specials, and music from Knights of the Turntables. Free. 9 p.m. Gabe's by the Park, 991 Lexington Pkwy. N., St. Paul.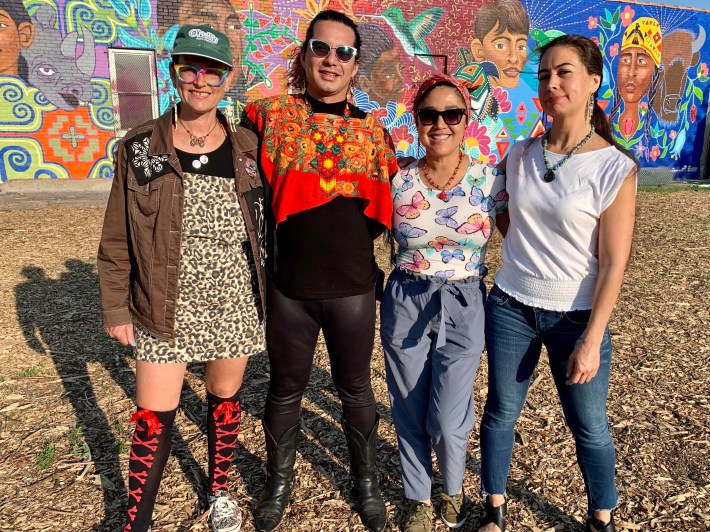 SUNDAY
MN TOY POSSE Halloween Bash 5
Featuring 74 tables of new and vintage toys, comics, games, artist prints, and crafts, plus a costume contest at 1 p.m. 9 a.m. to 3 p.m. 1114 American Blvd. W., Minneapolis.
Grito de los Ancestros
Festival de las Calaveras and BareBones Puppets have teamed up for Grito de los Ancestros/Cry of the Ancestors, an afternoon that is part parade, part community gathering, and part honoring of the dead we've lost along the way. It's also a celebration of collaboration between the Mexican, Indigenous, and Black communities. Things kick off at noon with a procession of giant puppets, stilt walkers, dance troups, and musicians making their way from Powderhorn Park to the vacant lot formerly known as Robert's Shoes. At the festival site, a variety of performers will take the stage, including Los Lobos Norteños, Lady Midnight, Caballo Cosmico, QueenDuin, and Palabristas Spoken Word Collective. Food trucks will be parked and offering tasty eats, and hands-on arts activities will keep the kids busy. "El Grito de los Ancestros is a call to continue doing the work for justice and the liberation of myself and my ancestors in a joyful manner," says event organizer Adriana Cerrillo. "I am super excited for our communities to come together to enjoy the art workshops, event, and food to honor and celebrate our ancestors." Free. 3 to 7:30 p.m. Open lot at East Lake Street and Chicago Avenue, Minneapolis.
The Mikkel Factory 
With Adam Kiesling. 2 to 5 p.m. 331 Club, 331 13th Ave. NE, Minneapolis.
Stay in touch
Sign up for our free newsletter