Events
May the 4th Brew, Cinco de Mayo Fests, and the MayDay Parade Returneth: This Week's Best Events
It's a numbers game this week.
11:57 AM CDT on May 1, 2023
Welcome to Event Horizon, your weekly roundup of the best events in Minneapolis and St. Paul.
WEDNESDAY 5.3
New Pornographers
Fitzgerald Theater
Dan Bejar has departed to commit himself to full-time Destroyer-ing, leaving Carl Newman and Neko Case and let's not forget bassist John Collins as the only founding members of a Canadian pop crew who've been at this for nearly a quarter-century. Their ninth album, the recently released Continue As Guest, may be relatively dull by NP standards, but there are still New Pornographic titles like "Pontius Pilate's Home Movies" on offer as well as countless well-turned phrases linked so indelibly to unshakable melodies that you can almost convince yourself you know what they're singing about. And while it's fun to bounce around to the New Pornographers' indie-pop, I'm sure no one old enough to remember where they were when they first heard Mass Romantic won't mind being able to take a seat at the Fitz. With Wild Pink. All ages. $35+. 8 p.m. 10 E. Exchange St., St. Paul; find more info here.—Keith Harris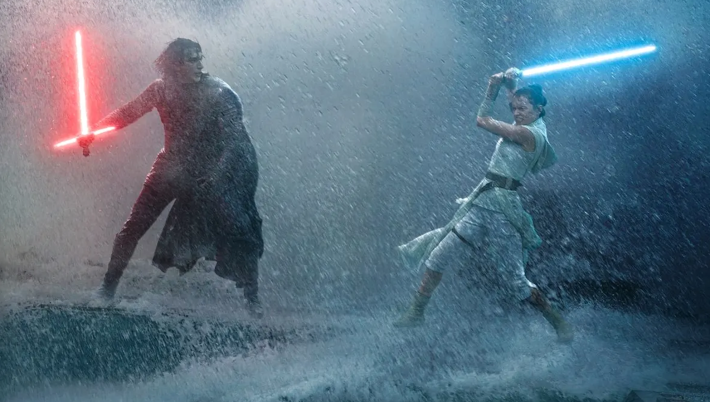 THURSDAY 5.4
May the 4th
Various Locations
Look, some may argue that we're at a point where there are way more bad Star Wars things than good; the latest video game from EA, Star Wars Jedi: Survivor, is laggy as hell; the prequels and the sequels were a bust; and who the hell is shelling out $5k to stay at Disney's Star Wars hotel? (Answer: No one.) But Star Wars has always been on the edge of bad, and you love it: the adults talking to puppets, the cheesy romances, and the acting that runs the gamut, from wooden to contractually obligated to scenery chewing. You can celebrate this sacred geek holiday at a few places around town today. For starters, Bent Brewstillery will be tapping a Dark Fatha keg, hosting themed trivia (7 p.m.), and ending the day with a Wookiee call contest. Over at Bryant-Lake Bowl, Rev. Matt's Monster Science show will feature a deep dive into the ecology of Star Wars, from fanged sand pit stomachs to space worms. Finally, Meteor Bar is hosting a party through the weekend, with movies on screen, specialty cocktails, cantina tunes, and more. —Jessica Armbruster
Blink 182
Xcel Energy Center
The latest much-ballyhooed Blink-182 reunion tour—this one featuring the return of prodigal son Tom DeLonge—got off to a rocky start when the band's all-world drummer, Travis Barker, injured his finger so badly it required surgery. Now, finally, the world's greatest pop-punk band is at full power, and "Edging," the lead single from their upcoming comeback album, suggests a return to their self-titled artistic opus from 2003. Never mind mercurial DeLonge's (increasingly non-crackpot) extraterrestrial obsession, and forget Barker's odd turn as a tabloid fixture: Following co-frontman Mark Hoppus's victory over cancer, the vibes in Blink land appear stronger than ever. The trio's fun, muscular Coachella set felt like celebratory fan service. Opening are Turnstile, who rock. $103-$495. 6:30 p.m. 199 W. Kellogg Blvd., St. Paul; find more info here.—Jay Boller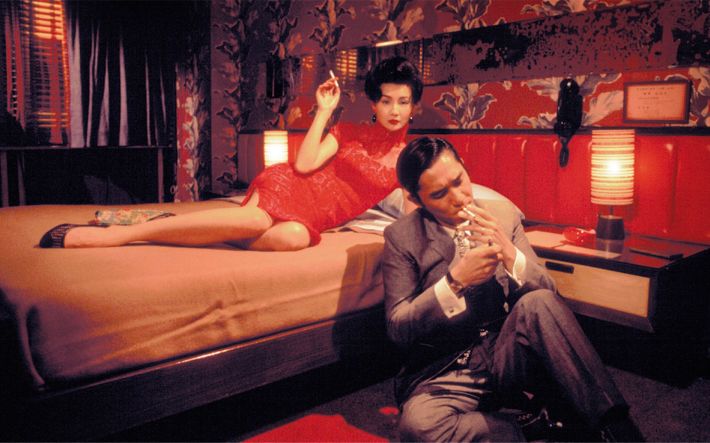 FRIDAY 5.5
Maggie Cheung, Luminescent and Dangerous
Trylon
This four-film series nicely captures the essence of the Hong Kong-born star's appeal, allure, and versatility. The two films in the series that show Cheung's arthouse side are both essential. Wong Kar Wai's In the Mood for Love isn't just a movie about two really hot people (Cheung and Tony Leung) smoking sexily and wearing sharp outfits—but it isn't not about that either. For Irma Vep (1996), Cheung played herself, donning the catsuit of the mysterious, iconic, titular French criminal for Oliver Assayas's film about a troubled remake of the silent film serial, Les Vampires. I haven't seen the two more action-based pictures, but the trailers (linked below) make them look like a hoot. Johnnie To's The Heroic Trio (1992), which also features Michelle Yeoh, was an early showcase for Cheung's martial arts skills, and in series closer The Iceman Cometh (1989), she teams up with a time-traveling Imperial guard to defeat a 16th century Chinese villain. $8. 2820 E. 33rd St., Minneapolis; complete schedule and more info here.—Keith Harris
Built to Spill
First Avenue
I blurbed the Built to Spill show at First Ave. less than a year ago, so this is giving me the strangest sense of déjà vu. What's different now? Welllll, we can talk about When the Wind Forgets Your Name, Built to Spill's first release for Sub Pop and its first with a lineup that includes Le Almeida and João Casaes of Brazilian jazz-rock band Oruã; Pitchfork says it "shakes things up without breaking their pattern of low-key, late-period releases." But the fun of a Built to Spill live show (I guess we can't really shorten it to BTS, can we?) is in the jammy way Doug Martsch and co. approach the entire oeuvre; no two shows are ever quite alike. So yes, even if you caught them at First Avenue in August, it'll almost certainly be worth seeing them again in May. With Prism Bitch and Itchy Kitty. 18+. $30/$32. 8:30 p.m. 701 N. First Ave., Minneapolis; find more info here.—Em Cassel
Cinco de Mayo
La Doña Cervecería
This weekend, Minneapolis's only Latin-influenced brewery is celebrating Cinco de Mayo with cover-free dance nights featuring with Salsa de Soul on Friday and Expresion Tropical on Saturday. The music—salsa, bachata, cumbia, and more—kicks off at 9 p.m. And who said this is a sleepy town? The fun doesn't stop until 2 in the morning. Fuel your late-night dance party with La Dońa's ultra-refreshing Dońa Fría Lager, or spice things up with the smoky ​​Enmolada infused stout. Find more info and RSVP here. Free. 9 p.m. to 2 a.m. Friday & Saturday. 241 Fremont Ave. N., Minneapolis.—Em Cassel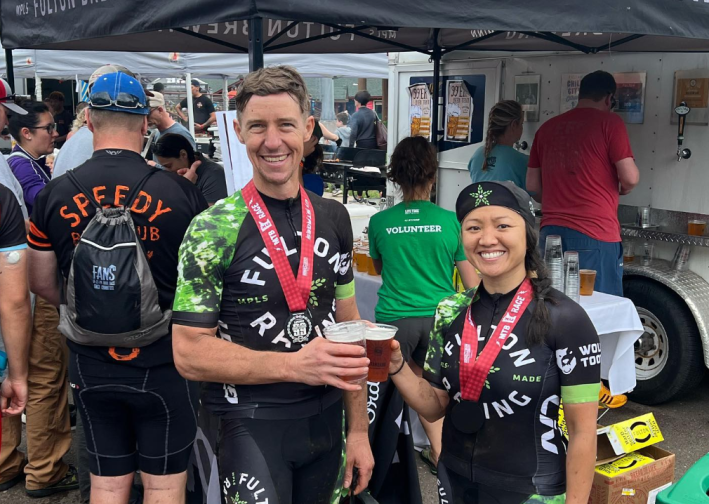 SATURDAY 5.6
Fulton's Grand Fundo Block Party
Fulton Brewing Co. 
This annual, super fun block party serves as a post-race gathering for the Fulton Gran Fondo bike race, sure, but don't think you need to exert any physical energy to attend. On tap for this year: eight hours of outdoor live music (Lucy Michelle, Monica LaPlante, Of The Orchard, All Tomorrow's Petty, DJ Benny Nord); oceans of beer and seltzer, including Fulton's award-winning 300 IPA; and a mini fleet of food trucks (KCM Egg Rolls, Que Tal Street Eats). Free. Noon to 8 p.m. 2540 NE Second St., Minneapolis; find more info here.—Jay Boller
Kentucky Derby Parties
Various locations 
Nothing says spring like getting blitzed on mint juleps, wearing an ostentatious hat, and watching beautiful, steroid-jacked horses fly. The biggest celebration of the 149th annual Kentucky Derby goes down at Canterbury Park, where the race will be broadcast on loads of big-screen TVs, Maker's Mark mint juleps will benefit charity, seven-member cover band Good for Gary will rock, and attendees can win prizes for Best Dressed and Best Hat. Elsewhere: Real-live mini ponies will make an appearance at Minneapolis Cider Company's fourth annual derby bash; there'll be cigar rolling and live bluegrass from the Johnson Brothers on the garden rooftop at Brit's Pub; and charitable mint juleps and bootleggers will be served at O'Shaughnessy Distilling Co., in addition to live music, yard games, and a best-dressed contest. There's also a party at Westin Edina Galleria with music, fashion, and more. Post time is set for 6:57 p.m., and our favorite horse—based entirely on its name—has gotta be longshot  three-year-old colt Cyclone Mischief (get a derby primer here).—Jay Boller
SUNDAY 5.7
MayDay Parade & Celebration
Powderhorn Park & Reverie Cafe 
Last year we published "69 Things We Wish We Knew Before We Moved to the Twin Cities" (make a joke about that headline number and we will block your ass), and, now, I must admit an error: We didn't mention the MayDay Parade, which is as beloved of a tradition as you'll find in south Minneapolis. Launched in 1975, it has it all—crust punks on tall bikes, hippies of all ages, ginormous puppets, leftist underpinnings, and, crucially, a sense of the civic togetherness that makes this city great. There have been organizational hiccups in recent years, but this year the whole shebang is promised, with the southward marching parade kicking off at 11 a.m. at Bloomington Avenue and 28th Street. It'll conclude, as always, at Powderhorn Park, and things will then move to Reverie Café for a block party that'll feature more puppets, stilters, painters, art cars, and live music acts. Free. 11 a.m.-9 p.m. —Jay Boller
ONGOING
Saint Paul Art Crawl
Various Locations
Since 1991, the Saint Paul Art Crawl has been inviting people to explore the studios, galleries, and artists' lofts in our capital city. That makes it the longest running event of its kind in the nation. The crawl began as a Lowertown showcase, but over the years it has expanded and grown to encompass 10 different neighborhoods to be enjoyed over the course of about a month. Things kicked off earlier this month with happenings on the West Side, Cathedral Hill, and Summit Grand. This week things are happening in South Como, Payne/Phalen, and Merriam Park. Hours vary per venue, but in general each weekend they are: 6-10 p.m. Friday; noon to 8 p.m. Saturday; noon to 5 p.m. Sunday. Find more details here. Through May 7—Jessica Armbruster 
Message from Our Planet: Digital Art from the Thoma Collection
Weisman Art Museum
Good news, everyone—it's spring. At least at the Weisman, whose spring 2023 exhibition, "Message from Our Planet: Digital Art from the Thoma Collection," opens this week. Inspired by the Voyager 1 spacecraft, which was used as a repository of human culture on Earth, the idea is to offer a sort of time capsule from artists working in digital media to the people of the future. To that end, the exhibit gathers the work of 19 artists who use software, video, and light technology as their media. Among those featured are Hong Hao, Jenny Holzer, Lee Nam Lee, Christian Marclay, Tabita Rezaire, and Robert Wilson. 333 E. River Pkwy., Minneapolis; find more info here. Through May 21—Keith Harris
Fluidity: Identity in Swedish Glass
American Swedish Institute
Glass artist Jo Andersson doesn't just want you to gaze upon her works. She wants you to experience them as a meditative tool for self reflection. "Being is a light installation which is intended to help bring individuals into the present moment," she says via artist's statement. "I wanted to create a safe space where viewers could lose themselves and fully experience the work as well as their responses to the work." So, what does that entail? At ASI, you'll enter a dimmed room full of glass sculptures filled with water. You'll be encouraged to use camera phones to illuminate pieces and place with the lighting. From there? Take some time for self reflection. (If nothing else, this show should make for some good visual ASMR.) In addition to Andersson's ambitious installation, the exhibition will also showcase pieces by female glass artists from the museum's permanent collection. Friday's opening night party will feature an artist's talk, live music, an outdoor glass and fire installation, and a hands on glass activity from 6 to 9 p.m. Tickets are $25. 2600 Park Ave., Minneapolis.Through May 28—Jessica Armbruster
Paul Chan: Breathers
Walker Art Center
Can those inflatable tube guys used to drive people to sales be art? If it's in the Walker Art Center then, yes, it can. But that would be oversimplifying the work of Paul Chen, a Hong Kong-born, Nebraska-raised, NYC-based writer, publisher, and artist. In the '90s and '00s, Chan garnered attention releasing videos, animations, fonts, and more, often for free on his website, nationalphilistine.com. These pieces explored pleasure, war, politics, and human interactions. But by 2009, he had burned out, tired of looking at a screen. Relatable. Five years later, after a brief, you know, "breather," he found a new way to explore movement and meaning without a computer, instead using physics, fabrics, and fans to create shapes that move about in interesting ways (and, thankfully, won't try to sell you a car).  You can see these kinetic sculptures at the Walker; the show will also include some video installations as well as pieces from his publishing company, Badlands Unlimited, which releases poetry, erotica, artists' writings, and more. 725 Vineland Pl., Minneapolis. Through July 16, 2023—Jessica Armbruster
Stay in touch
Sign up for our free newsletter