Events
Freeloader Friday: 62 Free Things To Do This Weekend
Bike parties, Y2K fashion, and Arbor Day at a cemetery!
8:10 AM CDT on April 28, 2023
Freeloader Friday is your weekly guide to having fun no matter what your budget looks like. Each week we have a list of 100% free events like gallery parties, music, and films in the park, as well as free admission events like special happy hours, markets, and more. For our picks of the weeks best events, price be damned, click here.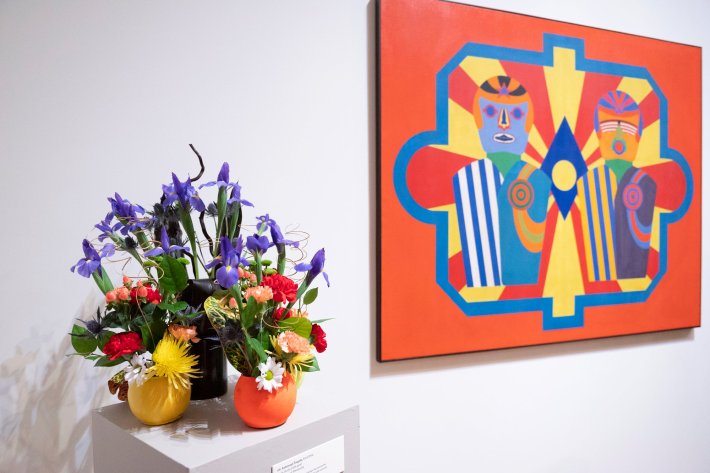 FRIDAY
Art In Bloom
Every spring, Mia challenges local florists with the task of recreating works in the galleries using greenery and flowers. The resulting pieces are kinda fascinating, demonstrating that most art, whether someone is pushing paint or arranging flora, still has to respect certain rules of composition and design. Pieces will be on display throughout the weekend (though it's best to get there earlier before the wilting begins). Admission, as always, is free, though there will also be a variety of related events that are ticketed, including a workshop on pollinator gardens and a benefit sneak-preview party. The celebration concludes with (free) kid-friendly fun on Sunday afternoon. Find all the details here. Minneapolis Institute of Arts, 2400 Third Ave. S., Minneapolis. Through Sunday—Jessica Armbruster
Emma Nadler 
The author celebrates the launch of The Unlikely Village of Eden: A Memoir. 7 p.m. Magers & Quinn, 3038 Hennepin Ave. S., Minneapolis.
The Sparks, Doug Collins and the Receptionists, The Del-Viles
21+. 9 p.m. 331 Club, 331 13th Ave. NE, Minneapolis.
The Get Up, Stand Up Comedy Open Mic
Sign up at 6 p.m. 21+. 6:30-8:30 p.m. Mortimers, 2001 Lyndale Ave. S., Minneapolis.
Russ White: Harder Not Smarder
Russ White's portraits are colorful, contemplative, and, sometimes, terrifying. They can be hyper-realistic or abstract–sometimes in the same piece. For this five-year retrospective of sorts, titled "Harder Not Smarder," the MPLSART.com senior editor will share pieces both new and old, from pre-pandemic times through the uprising, elections, insurrection, and all the other chaos we're living through these days. The pop-up art show will also be a celebration of JOYCE, a creatives' studio that specializes in digital projects and company branding, which is turning 13 this year. There will be a public reception this Friday, April 28, from 7-11 p.m. JOYCE, 114 N. 3rd St., Minneapolis.—Jessica Armbruster
Matt & Laurel
Cover tunes. 6-9 p.m. Inbound BrewCo., 701 N. 5th St., Minneapolis.
Open Mic Night at the Market
Family-friendly music, comedy, and spoken word welcome. 6-8 p.m. Midtown Global Market, 920 E. Lake St., Minneapolis. 
Saint Paul Art Crawl: Week Three, Downtown and Lowertown 
Since 1991, the Saint Paul Art Crawl has been inviting people to explore the studios, galleries, and artists' lofts in our capital city. That makes it the longest running event of its kind in the nation. The crawl began as a Lowertown showcase, but over the years it has expanded and grown to encompass 10 different neighborhoods to be enjoyed over the course of about a month. This week things are happening in downtown and Lowertown, including happenings at the Union Depot, the Tilsner Lofts, and lots of other spots. Hours vary per venue, but in general each weekend they are: 6-10 p.m. Friday; noon to 8 p.m. Saturday; noon to 5 p.m. Sunday. Find more details here. Through May 7—Jessica Armbruster 
Cast & Charm's Vintage Garage Sale
Shop housewares, purses, and more before the shop moves. Cash only! 10 a.m. to 5 p.m. Friday; 9 a.m. to 1 p.m. Saturday. Cast & Charm, 5645 Fourth St. NE, Fridley.
Forgotten Disco All Vinyl DJ Night 
Classic tunes from the '70s and '80s with the Ring Toss Twins. 6 p.m. Forgotten Star Brewing, 38 Northern Stacks Dr., Fridley. 
Friday Night Open Mic
21+. 10 p.m. The Comedy Corner Underground, 1501 S. Washington Ave., Minneapolis.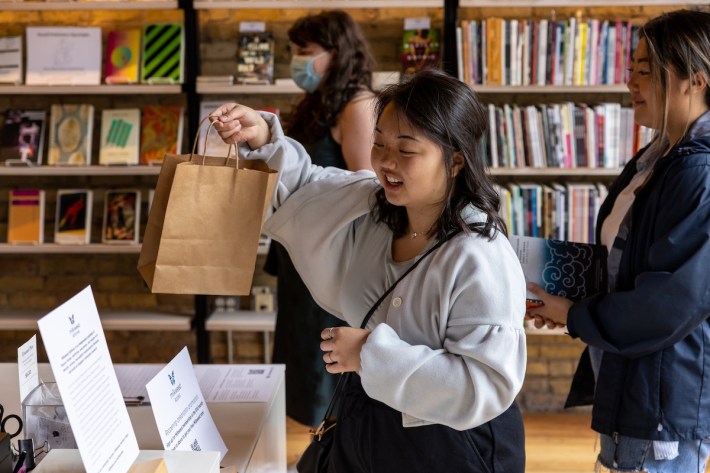 SATURDAY
Independent Bookstore Day at Milkweed Books
With special promotions, exclusive signed stock from authors, plus sips and snacks. 10 a.m. to 5 p.m. Open Book, 1011 S. Washington Ave., Minneapolis. 
The Collaboratory
This installment features collabs with AntiFaux (Carnage the Executioner and Johnny Pain), DJ Piecemeal, TJ Houston, Tarias and the Sound, and guest instrumentalists. Audience members requests songs they want to cover for karaoke or the band. 21+. 8 p.m. White Squirrel Bar, 974 W. Seventh St., St. Paul.
Market Collective MN Makers Market
Shop from BIPOC and queer vendors and allies. 1-6 p.m. Indeed Brewing, 711 NE 15th Ave., Minneapolis.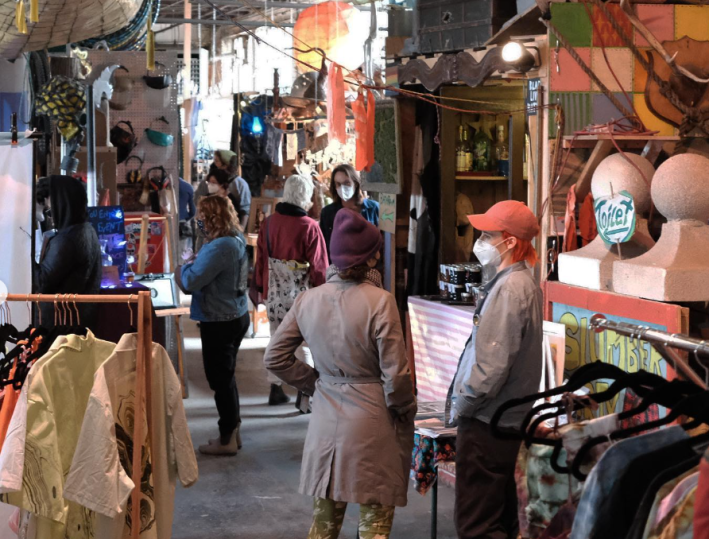 Bizarre Bazaar Spring 2023
With 30+ local makers working in jewelry, ceramics, glass, herbal medicine, clothing, zines, paintings, prints, apothecary items, and more, with different  vendors each day. Noon to 6 p.m. Saturday and Sunday. Ivy Building, 2714 E. 27th St., Minneapolis.
CSA Fair
The weather's been so shitty that it feels impossible, but yes: We're already at the end of April. And that means if you were thinking about signing up for a CSA this year… well, the time has come! As it has for the last 20+ years, Seward Community Co-Op will help ya out by bringing 20+ farms together so you can chat with farmers and decide which CSA share is right for you. This year's gathering doubles as a welcome party for the co-op's new GM, Ray Williams, the first Black GM in the co-op's 50-year history. There'll also be activities for kiddos, with treats, prizes, and more. Find additional info on Eventbrite (registration isn't required to attend). Free. 11 a.m. to 2 p.m. Seward Community Co-Op, 2601 E. Franklin Ave., Minneapolis.—Em Cassel   
Art Market Saturday
Featuring over 45 artists, open studios, a pop-up makers' market on the first floor, and live music on the second-floor gallery stage. Noon to 6 p.m. Solar Arts Building, 711 15th Ave. NE, Minneapolis.
Doug Otto and the Getaways
21+. 9 p.m. 331 Club, 331 13th Ave. NE, Minneapolis.
The HOBT Puppet Library 
Easy access to puppets is not something we ever thought we wanted, but with this new program at In the Heart of the Beast Puppet and Mask Theatre, we're definitely glad to discover that we now have that option. As the name implies, the Lake Street organization now has a Puppet Library where you can check out puppets and masks just like you would borrow a book. Why the heck would you do that? Maybe you're a teacher; maybe you're an entertainer; maybe you're just bored. Whatever the reason, puppets and masks are now available for your creative whims. It's free to check out items and, if you're looking for a more professional experience, HOBT will also have transportation and puppeteers available for hire. This Saturday marks the grand opening of the library, which will host open hours the first and third Saturday of every month starting May 6. Come see the current collection (they plan to add new pieces throughout the year) and chat with puppeteers. Free. 10 a.m. to 2 p.m. Avalon Theatre, 1500 E. Lake St., Minneapolis; visit hobt.org/puppet-library for more info.—Jessica Armbruster
Saturday Pastry Ride
Meet at 9 a.m. for this weekly 30 Days of Biking Ride. Find more deets here. Perennial Cycle 3342 Hennepin Avenue South Minneapolis.
Keg and Case Weekend Market
Featuring handmade soaps, geeky pins, CBD tinctures, sweets, dog products, and more. 11 a.m. to 8 p.m. Saturdays and Sundays through April. Keg and Case Market, 928 7th St. W., St. Paul.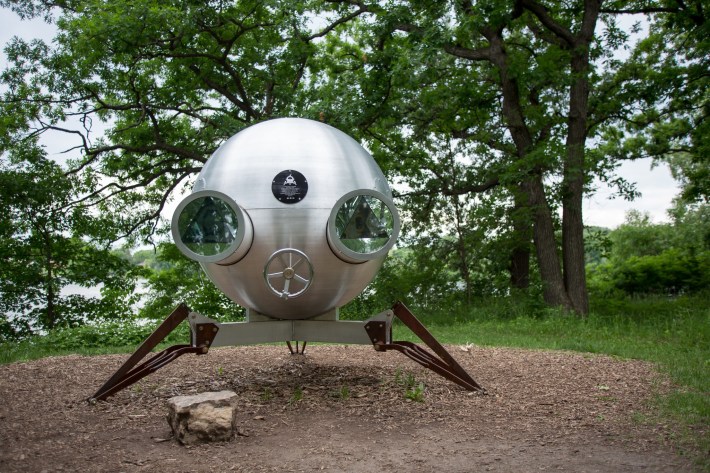 International Sculpture Day: Sculpture Trail Tour
10 to 11 a.m. Three Rivers Park District - Silverwood Park, 2500 Cty. Rd. E W, St. Anthony.
The Hub Bicycle Coop Service and Education Center Grand Opening
Featuring group rides, a slower family ride, sales, open workshops, and a party Arbeiter nearby. 10 a.m. to 9 p.m. 3016 Minnehaha Ave, Minneapolis.
Loppet Sustainability Fair
Featuring info booths, demos, games, trash pickup, hiking, and more. 9 a.m. to noon. The Trailhead, 1221 Theodore Wirth Pkwy, Minneapolis.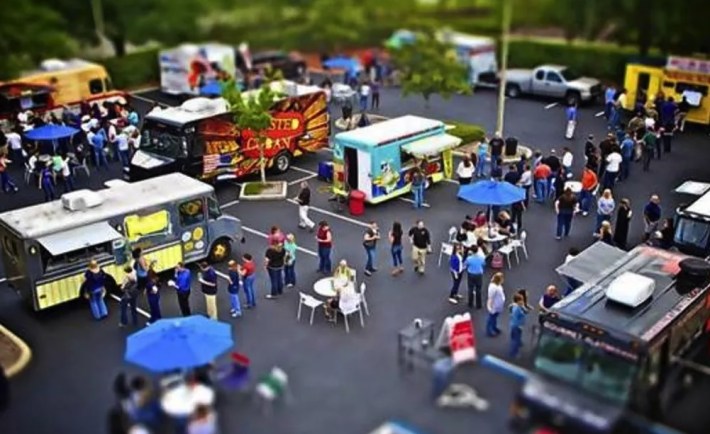 Roseville Spring Food Truck Event
With 10 trucks and DJ tunes. 11 a.m. to 7 p.m. 2720 Fairview Ave. N., Roseville.
Altlawns Fun Day
Activities include a bird walk, $2 shrub sale, and games such as Wingspan, Mariposas, and OuiSi Nature. 10:30 a.m. to noon. Minnesota Valley Chapter of the Izaak Walton League, 6601 Auto Club Rd., Bloomington.
Independent Bookstore Day
Featuring beverages inspired by bestselling books, 15% off all staff picks, Twin Cities Bookstore Day passports, and a meet-and-greet with illustrator Kevin Cannon at 2 p.m. 7:30 a.m. to 7 p.m. Cream & Amber, 1605 Mainstreet, Hopkins. 
Pokémon GO Community Day Classic
Gaming, snacks, specials, and more. Noon to 5 p.m. Wisdom Gaming Studios, Mall of America, 4th floor South/East corner, Bloomington. 
Cars and Caves 
See cool retro, rare, refurbished, and specialty cars. 9 a.m. to 1 p.m. Chanhassen AutoPlex, 1740 Motorplex Court, Chanhassen.
Party Board Party 
Learn all about charcuterie/party boards with Stephanie March and Stephanie Hansen, watch a demo from Surdyk's, and more. 11:30 a.m. Van Maur Court at Rosedale Center, 1595 MN-36, Roseville.
Twin Cities Record Show Awesome April Popup
Featuring vinyl, RPMs, memorabilia. 1-5 p.m. Forgotten Star Brewing, 38 Northern Stacks Dr., Fridley.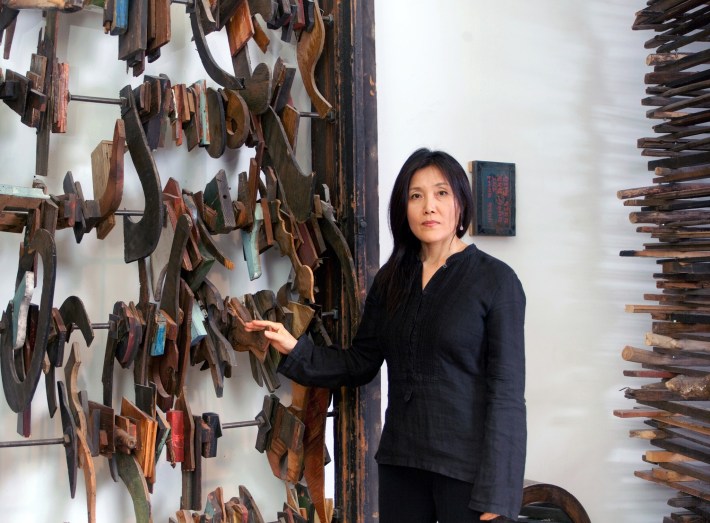 Sook Jin Jo: Witness III 
Sound installation celebrates the sounds of nature and of humanity. 4-6 p.m. Franconia Sculpture Park, 29836 St. Croix Trail, Shafer.
Kurt Bearinger
Pop, rock, and country from the '60s to the '00s. 6-9 p.m. 612 Brew, 945 Broadway NE, Minneapolis.
Life On A String 
6-9 p.m. 11 Wells Spirits, 704 Minnehaha Ave. E., St. Paul.
Matt & Laurel
8-11 p.m. Barley + Vine, 17561 Dodd Blvd., Lakeville. 
Hurricane Blaze 
Covers. 8 p.m. Kieran's Irish Pub, 85 N. 6th St., Minneapolis.
Last Call Saturdays
Weekly event features drink specials, DJ tunes, light shows, beer pong, bar games, and giant Jenga. 10 p.m. to midnight. Last Call MN, 26 N. Fifth St., Minneapolis. 
Nature Rocks! Outdoor Center Open House
Weekly events include free family-friendly activities such as hiking, hands-on interactions with live animals, craft projects and more. Through May 27. 10 a.m. to 1 p.m. Eden Prairie Outdoor Center, 13765 Staring Lake Pkwy, Eden Prairie.
Yoga at Union Depot
Hosted by Studio 9-to-5. Bring a mat and some water; sign up here. 9 a.m. Union Depot, 214 Fourth St. E., St. Paul.
Farmers' Markets
Downtown Market 
9 a.m. to 1 p.m. St Paul Farmers Market, 290 East Fifth St., St. Paul.
Minneapolis Farmers' Market: Spring Opening
Fresh produce, plants, and locally made products. 9 a.m. to noon. 312 Lyndale Ave. N., Minneapolis.
Mill City Farmers Market
With over 40 local farmers, makers, and more. 10 a.m. to 1 p.m. Mill City Museum, 704 S. Second St., Minneapolis.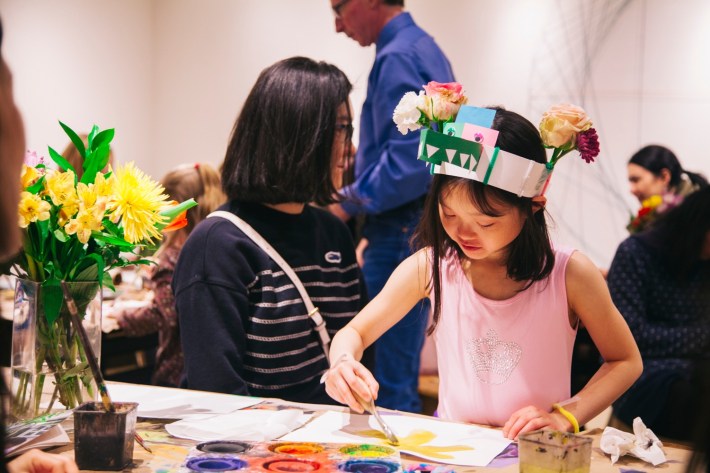 SUNDAY
Art in Bloom Family Event
With dance performances from CAAM Chinese Dance Theater, a take-home fresh flower art project, and more. 10 a.m. to 5 p.m. Minneapolis Institute of Art, 2400 Third Ave. S., Minneapolis.
The Great Northeast Mural Hunt Finale
WIth free Football Pizza and bike repair at 1 p.m., a 2:30 p.m. bike tour of the Chamber's new murals, beer and food at Fair State, artist meet-and-greets, and tunes from DJ Jānis. 1-6 p.m. Recovery Bike Shop, 2504 NE Central Ave., Minneapolis.
Arbor Day at Lakewood Cemetery
Featuring a guided tree tour with naturalist and author Matt Schuth, learn about bird-safe tree planting, pick up a free tree seedling, learn how to make native seed planting paper with artists from Paper Plains, enjoy acoustic music sets, and more. 10 a.m. to 1 p.m. Lakewood Cemetery, 3600 Hennepin Ave., Minneapolis. 
Goatroper, the Bell Curves, Taylor James Donsky Trio
8-11 p.m. White Squirrel Bar, 974 W. Seventh St., St. Paul.
Robert Wilkinson
3-5 p.m. 21+. 331 Club, 331 13th Ave. NE, Minneapolis.
Fulham vs Manchester City FC (PL)
8 a.m. Brit's Pub, 1110 Nicollet Mall, Minneapolis.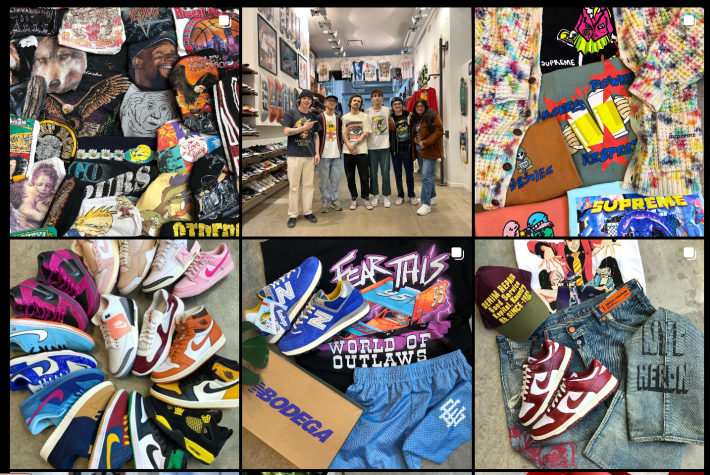 Urban Jungle Flea Market
Shop vendors selling vintage streetwear items from the '80s through Y2K in the back lot. 11 a.m. to 6 p.m. Urban Jungle, 1419 S. Washington Ave., Minneapolis.
Sunday Brunch & Bloodys Market
With live music, brunch dishes from High Society Eats, art vendors from Art Juice Maker's Market, free distillery tours, and brunch cocktails. 11 a.m. to 5 p.m. 11 Wells Spirits, 704 Minnehaha Ave. E., St. Paul.
Mpls Craft Market's Blooms and Brews Spring Market
Noon to 5 p.m. Lakes & Legends, 1368 Lasalle Ave., Minneapolis.
Squirrel Chess Club
Bring a board and your chess friends. 5 p.m. White Squirrel Bar, 974 W. Seventh St., St. Paul.
Varsity Gaymes
Weekly event features spots on TVs, beer pong, and other bar games. 2 p.m. LUSH Lounge & Theater, 990 NE Central Ave., Minneapolis.
Stay in touch
Sign up for our free newsletter