Events
Freeloader Friday: 25 Free Things to Do This Weekend
Epic bike rides, a skatepark benefit, and a ton of Oktoberfests round out our weekend list
4:02 AM CDT on September 17, 2021
Freeloader Friday is your weekly guide to having fun no matter what your budget looks like. Each week we have a list of happenings including 100% free events like gallery parties, music, and films in the park, as well as free admission events, like special happy hours, markets, and more.
Do you have a free or $5 event coming up? Feel free to email me at Jessica@racketmn.com (bonus points if you put "Free" or "$5" in the subject line). 
FRIDAY
Lantern Lighting Celebration
Featuring lit lanterns in memory of loved ones, food trucks, and activities. Attendance is free, but lanterns cost $7-$12. 5 to 8:30 p.m. Friday through Sunday.  Lakewood Cemetery, 3600 Hennepin Ave., Minneapolis. 
North Carolina Goes Minnesota 
A glass pipe show with Blue Soldier Art and visual art By Yuya Negishi. 7 to 10 p.m. Legacy Glassworks, 2928 Lyndale Ave. S., Minneapolis.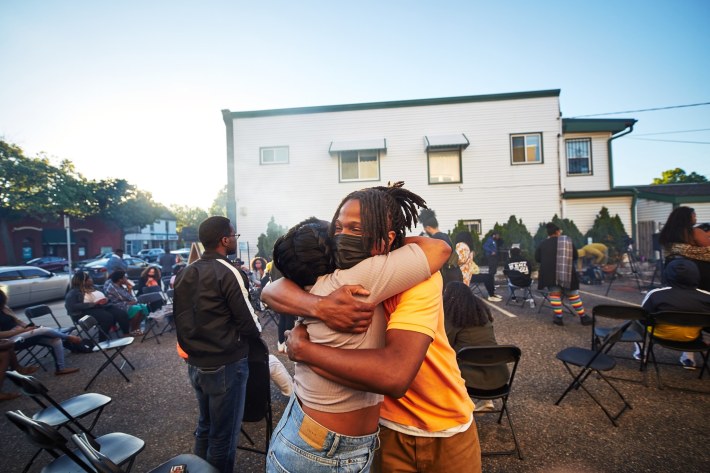 Chai & Chill: A Different Kind Of Poetry Reading
An open mic dedicated to Black togetherness and Black poetry in a space for Black people and by Black people. 7 p.m. Black Table Arts Co-op, 3737 Minnehaha Ave. S., Minneapolis.
Oktoberfest at Forgotten Star
Featuring 11 bands onstage over two days. Food will include treats from Aki's Bakery, the Sizzlin' Wagon, and in-house brats, sauerkraut, and pretzels. Other fun things to discover: log rolling, games, a stein holding contest, and a local vendor market. Noon to midnight Friday and Saturday. Forgotten Star Brewing, 38 Northern Stacks Dr., Fridley.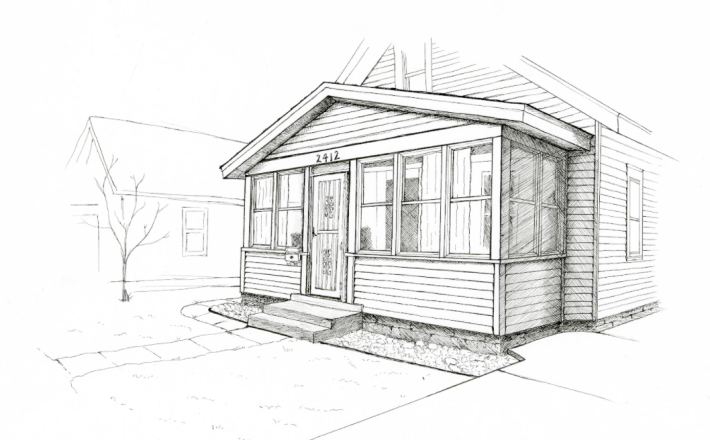 SATURDAY
Three-Season Porch Walking Tour 
Three-season porches rule. In the summer, they serve as a hang-out spot that's kinda outdoors but keeps the mosquitoes out. In the fall and winter, you can use them as a bonus freezer. Local artist Monica Sheets has a lot to say about these porches, and has even released a book about them, titled Three Seasons. This Saturday, she'll lead a walking tour where she will point out some unique homes while posing some tough questions about these spaces. "Like a lot of Minnesotans themselves, they send mixed signals, which makes them tough to interact with," the event's release points out. "Are they private spaces? Front doors? Places for low-stakes interactions with neighbors?" Ponder these things and more on this casual one-mile'ish walk through northeast Minneapolis. No reservations are necessary, just show up. Find more info here. Free. 2:30 p.m. Casket Arts Building, 681 17th Ave. NE, Minneapolis.
Co-optoberfest
Racket buddies Fair State Brewing Cooperative are throwing a seventh b-day party, titled Co-optoberfest. Revelers will be able to pick up seven special beers in crowlers or bottles–one for each year they've been around. That includes: Best Friends Day (BA Stout), Triple Universe (DDH Hazy TIPA), Foamo (Foeder Helles), Rebillionizing (Table Beer), Secret Highways (Sumac Saison), Lichtenhainer (German Wheat Beer), and Festbier (Oktoberfest Lager). The party will also include stein hoisting, cake, a taco truck, and polka lessons outside on the patio.  Noon to midnight. Fair State Brewing Cooperative, 2506 Central Ave. NE, Minneapolis. 
Harvest Fest
This daylong party will offer special releases on tap: Punkin' Pie, a pumpkin spice autumn ale, and barrel-aged brews Hoodoo Dubbel and Wyld Stallyns Barrel Aged Wild Ale. New Orleans eats and cheesecake food trucks will be stopping by, as will Lavish Loon Supply Co., a company that makes candles with Minnesota-inspired scents. Noon to 11 p.m. Boom Island Brewing, 5959 Baker Rd., Minnetonka.
Oktoberfest Block Party
LTD Brewing Co.'s Oktoberfest Block Party will feature a special beer release, food trucks, live music, German trivia, and a ton of stein-related competitions. 2 to 10 p.m. LTD Brewing Co., 8 8th Ave. N., Hopkins.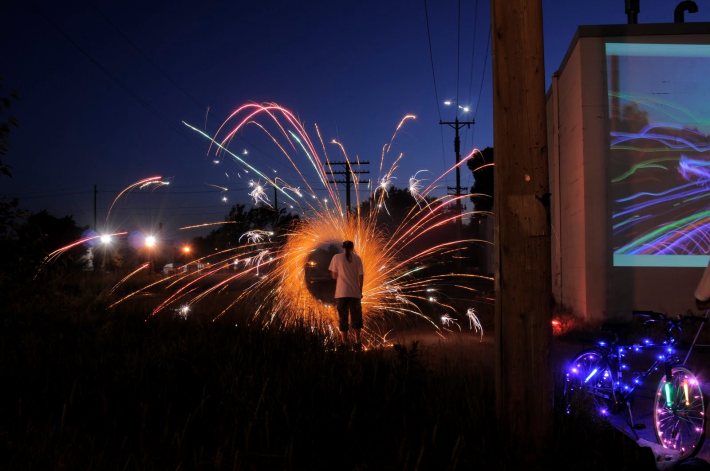 Greenway Glow Arts Festival
This Saturday it's a party on the Greenway, as the Greenway Glow returns for a night of artsy fun. Folks who travel this bike/pedestrian highway will be treated to a variety of live creativity, art installations, concerts, and interactive fun. That includes flamenco, Palestinian, and Aztec dance performances; DJs traveling via bike; and music from Bryan Miller of Velahsa, Rumba Eterna, and Maria Isa. Things will be particularly bumping at the Ivy Building, where a beer garden is stationed to keep riders hydrated. This event is free, but if you purchase VIP tickets ($55) the proceeds will benefit the Midtown Greenway Coalition. Find more info here; click here for the event map. 4 to 10 p.m. Midtown Greenway, from Hennepin Avenue to 29th Avenue, Minneapolis. 
Bash for the Breakroom
Midwest Skateboarding Alliance hosts a benefit for Breakroom Pocket Park, a skatepark proposed for downtown Minneapolis at 2nd Avenue North and 4th North Street. Featuring food from Pizza Luce, skating demos, music fromTwin Cities Drum Collective, drum karaoke, and more. 2 to 8 p.m. Modist Brewing Company, 505 N. 3rd St., Minneapolis.
Pryes Fest
Featuring special eats and brew, plus music Southside Aces, Catfish Troy Band, Sapsuckers, DJ Hipshaker, and All Tomorrow's Petty. 11 a.m. to 11:45 p.m. Pryes Brewing, 1401 West River Rd. N., Minneapolis.
Lupulin Oktoberfest Party 2021
Featuring special food, Oktoberfest steins and mugs, and lie music by Elk River German Band and the Departures. 11 a.m. to 10 p.m. Lupulin Brewing Company, 570 Humboldt Dr., Big Lake.
Waite Park Fall Festival
Featuring food, artisans, kids games, and music from Al Church and Skunk Hollow. 3 to 7 p.m. Waite Park, 1810 34th Ave. NE, Minneapolis.
Hills and Pils
A sporty 25-mile ride with challenges along the way, ending at Dual Citizen Brewing. 10:30 a.m. to 12:30 p.m. Behind Bars Bicycle Shop, 208 13th Ave. NE, Minneapolis.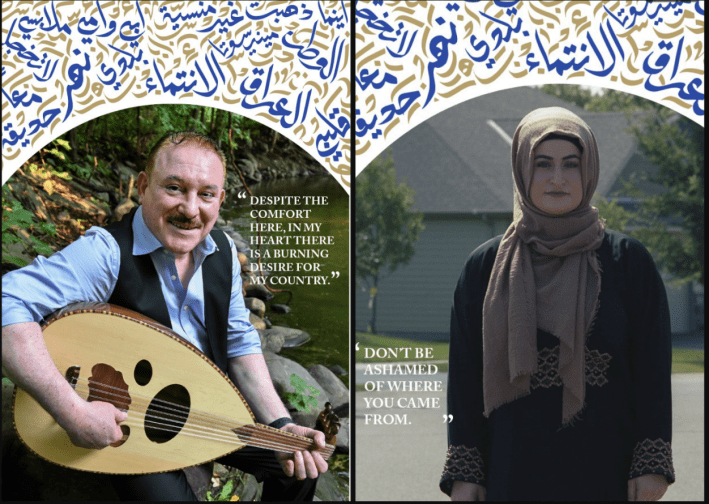 Home of Memories Opening Reception
Guys! New museum exhibitions are starting up again! This Saturday, HHH is hosting a very cool photography exhibition featuring portraits of Iraqi Minnesotans by Iraqi Minnesotan photographers Ahmed Alshaikhli and Jaafar Alnabi. The show is part imagery, part storytelling; alongside pics you can read contemplations on life in Iraq, life in America, and the ever-fluid meaning of home. For the public reception, guests will be able to take a guided tour with storyteller Eynas Alnabi and curator Peng Wu. Black tea and homemade baklava will be sampled, and you can try writing your name in traditional Arabic calligraphy. Free; donations accepted. 2 to 4 p.m. Hennepin History Museum, 2302 Third Ave. S., Minneapolis. 
Helter Smelter: Music, Art, and Metals 
Featuring local artists; music by Goodbye Sun, Howell, and Annie & the Bang Bang; nad a metal pour at 6 p.m. 2 to 8 p.m. KRL Metals Art Studio, 626 Armstrong Ave., St. Paul (enter the courtyard space at the corner of Watson and Drake).
Trash Catties, Warcake, Falcon Arrow
21+. 10 p.m. 331 Club, 331 13th Ave. NE, Minneapolis.
Indigenous Film Series
Tonight's screenings include The Owl that Married a Goose (1974), Reel Injuns (2009), and Rumble: The Indians Who Rocked the World (2017). 7 p.m. Urban Cabin, 3948 39th Ave. S., Minneapolis. 
Letters to my daughter (and granddaughter)
Lori DeLyser and Melissa Pahl use hand-lettering as a way to gather memories and record the humanness of those around us. 7 to 10 p.m. Gallery 427, 1500 Jackson St. NE, Minneapolis.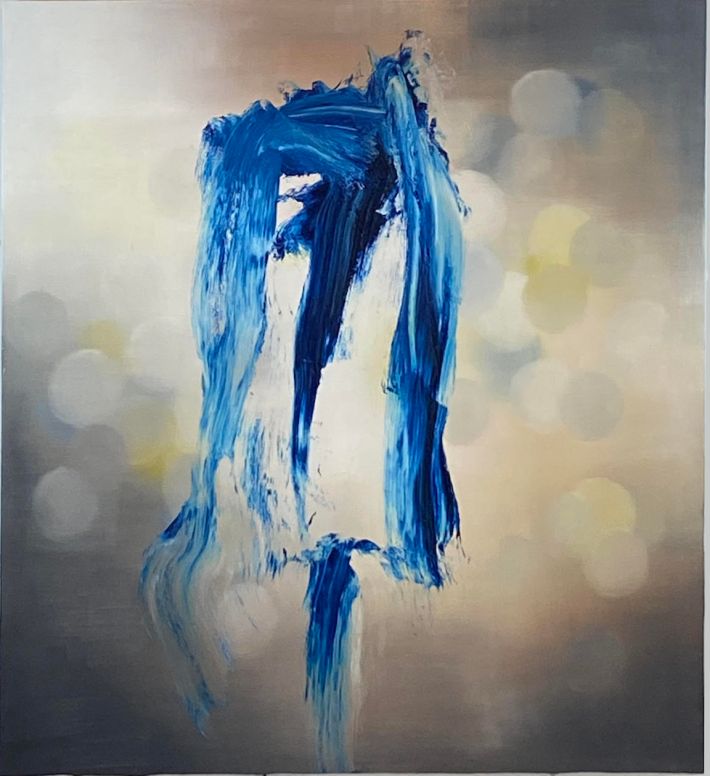 Northrup King Nights
An open studio party featuring special receptions, exhibitions, sales, and more. 6 to 10 p.m. Northrup King Building, 1500 Jackson St. NE, Minneapolis. 
Romanian Festival
Featuring traditional foods, dance performances, kids' activities, and live music from Vox Maris. Noon to 7 p.m. St. Mary's Romanian Orthodox Church, 854 Woodbridge St., St. Paul. 
Haul In Beer Release & Seafood Boil
Beer-release party features a seafood boil from Smack Shack, DJ tunes, and free swag. Crowlers of Haul In, a sea salt lemon lager,  will be $2 off during the event. Noon to 5 p.m. Indeed Brewing Co., 711 15th Ave. NE, Minneapolis. 
The Hook's 5 Year Anniversary Festival
Featuring tunes from Apollo Cobra, Siama Matuzungidi, Drew Peterson, and, DJ MattyA; BondDoesBelly, Bond-movie-inspired dance and music with Cassandra Shore and Tim O'Keefe; food sampling with Gandhi Mahal and Big Bell Ice Cream. This event is free, but there's a $5 suggested donation. 4 p.m. The Hook and Ladder Theater & Lounge, 3010 Minnehaha Ave., Minneapolis. 
SUNDAY
Twin Cities Veg Fest
Featuring cooking demos, speakers, music, products, family activities presented by CLIMB Theater, and more. 10 a.m. to 6 p.m. 151 Water St. W., St. Paul.
Stay in touch
Sign up for our free newsletter