Events
Twin Cities Con, Día de Muertos, Last Call for Halloween: This Week's Best Events
Plus a brewery garage sale, Sexxy Red at Varsity, and a talk on Tammy Wynette.
11:39 AM CDT on October 30, 2023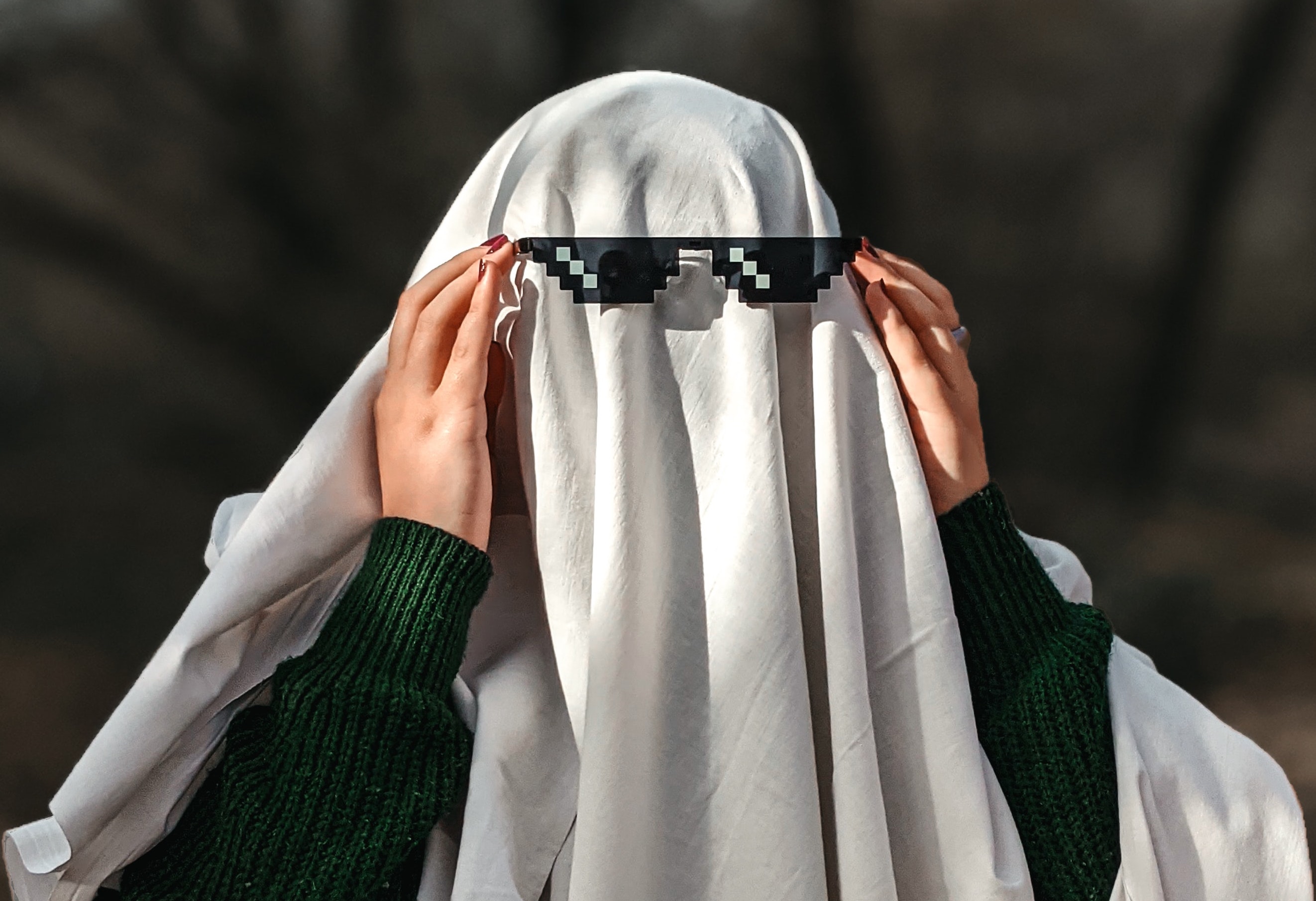 Welcome to Event Horizon, your weekly roundup of the best events in Minneapolis, St. Paul, and beyond.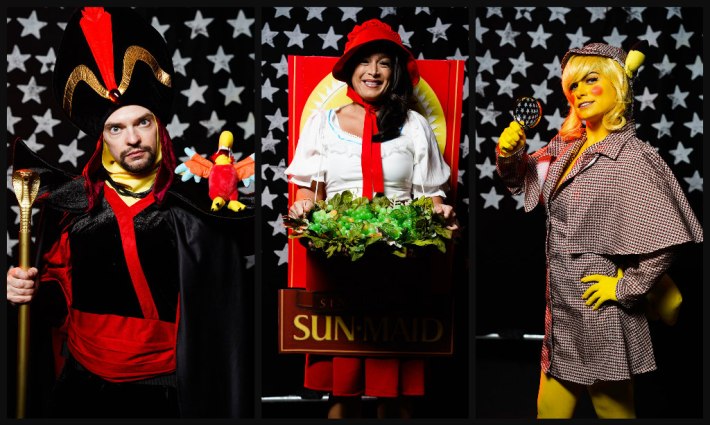 TUESDAY 10.31
First Ave's Halloween Party and Costume Contest 
First Avenue
Considering Racket is co-sponsoring this damn thing with our pals at Radio K, yeah, you could say we recommend attending it. And don't let anyone tell you we don't put our name on things that aren't guaranteed spooktacular hoots: This is the crème de la crème of Halloween bashes in the Twin Cities, with a scary-good lineup of DJs (DJ Izzie P, Michael Grey, DJ Espada, and DJ Rowsheen) and $1,000+ in cash prizes designated for killer costumes. Need a last-second couples idea? Hard to top this homage to the time MLB great Randy Johnson accidentally obliterated a bird via fastball. $10-$15. 8 p.m. 701 N. First Ave., Minneapolis; find more info here.—Jay Boller 
Halloween Flight Night
Indeed Brewing Co.
Some people love candy. Some people love beer. Some people even like candy in their beer, you freaks. If that's your thing–and I know you guys are out there–then you should hit up Indeed for its Halloween flight featuring four candy inspired and/or infused brews. The lineup includes a sour watermelon kölsch, a Warhead-type bevvy that should be lower on the ABV to make it easier to drink more of; an Almond Joy-esque mixed nut cream ale will have notes of, you guessed it, chocolate and coconut; a dark lager called "Beershey's" will also be chocolatey; and Bear Berries, a Milwaukee lager infused with a Red Berries tea rounds out the menu. Free. 3-11 p.m. 711 15th Ave. NE, Minneapolis.—Jessica Armbruster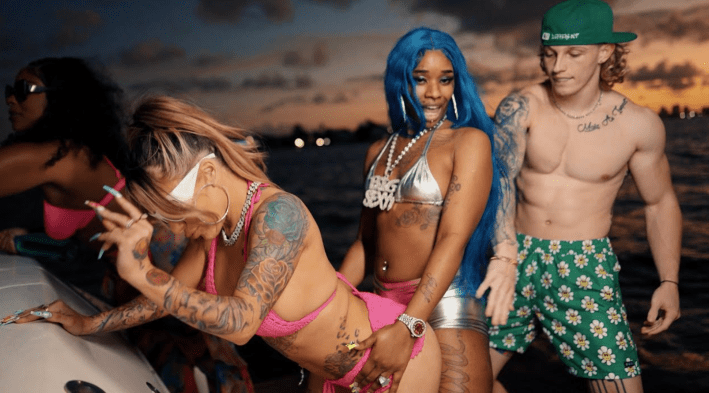 WEDNESDAY 11.1
Sexxy Red
Varsity Theater
It's taken a while for this St. Louis rapper to make good on the promise shown by "Ah Thousand Juggs" in 2018; on that track Red boasts with brash tunelessness over Vanessa Carlton's famed piano hook, while the video shows her alternately skipping merrily down the street with some white guy and posing with an automatic weapon. But "Pound Town," which, as Wikipedia helpfully points out, "went viral on social media because of its sexuality," exceeded expectations, immediately entering the pantheon of classic songs about getting that pussy dicked down good. ("It's a cool little fun song to sing with your friends," she told Complex.) The self dubbed "female Gucci Mane" released her latest mixtape, Hood Hottest Princess, earlier this year, and it's a half hour of nasty-ass raps that'd make Project Pat blush, or at least guard his nuts. $82 and up. 7 p.m. 1308 SE 4th St., Minneapolis; find more info here.—Keith Harris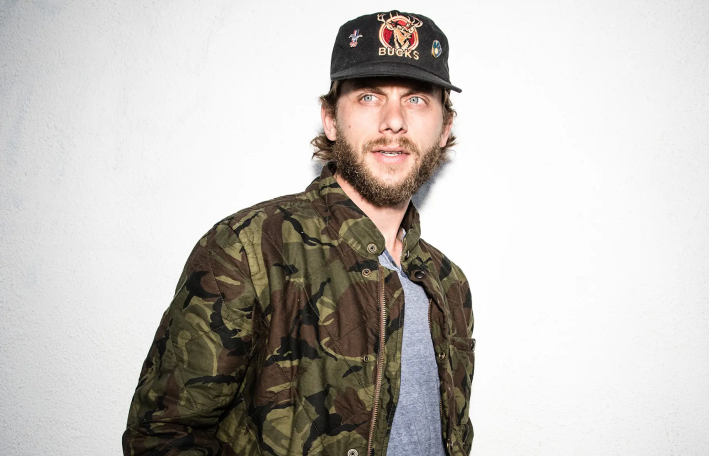 THURSDAY 11.2
Charlie Berens
Ames Center
How aggressively Upper Midwestern are the comedic sensibilities of Charlie Berens? Motherfucker was just awarded the key to the city of La Crosse, Wisconsin. Seriously! Through savvy marketing of his homespun persona—bits about Kwik Trip, the phrase "uff da," soda vs. pop—Berens has carved out a viral niche; the L.A.-based Wisconsinite boasts 2.2 million Facebook fans and 1.5 million YouTube followers. The 36-year-old star of the popular Manitowoc Minute video series even sells an "Ope"-themed suite of merch. Gotta wonder how he plays on the coasts, but that doesn't really matter: Berens had no issue locking down back-to-back-to-back Burnsville theater dates for this "Good Old Fashioned" tour. $32.50-$49.50. 7 & 9:30 p.m. Thu.-Fri.; 5 & 8 p.m. Sat. 12600 Nicollet Ave, Burnsville; find more info here.—Jay Boller
Lil Yachty 
The Fillmore
Lil Boat has every right to call his latest album, Let's Start Here, "psych rock" because he's added some guitar to his groove. But honestly, if that collection of trippily arranged tracks is psych, then so are the Isley Brothers. And maybe they are! Maybe I'm missing the point! At a moment when Black artists are justifiably reclaiming rock as their heritage, this Atlanta rapper is expanding his sound just enough to earn entry to that club. (Another point of comparison is Miguel, though Yachty's filtered warble is hardly in the same class, nor does he wield his own ax.) Whatever you call it, Yachty is questing after "remarkable sounds" to match the "Tarantino movie" in his mind, and we'll have to wait a few years to decide if he's expanded R&B or taken back rock—or if it matters what we call this at all. 15+. $50 and up. 7 p.m. 525 N. Fifth St., Minneapolis; find more info here.—Keith Harris 
Steacy Easton Presents Why Tammy Wynette Matters
Subtext Books
What's the point of running a website if you can't plug your own events, right? This Thursday I'll be chatting for an hour or so with my friend Steacy Easton about their terrific book, Why Tammy Wynette Matters, part of the University of Texas Press "Music Matters" series. What do you know about Wynette? "Stand by Your Man"? Her marriage to and duets with George Jones? Her late career collab with The KLF? There's much more to discover. A thoughtful observer and fan of country music, Steacy crams an incredible amount of information and analysis into 184 pages, exploring the music, persona, and cultural resonance of an under-examined country music legend. Among other topics, we'll certainly touch on Wynette's class anxiety, the politics of femininity, and, as befits a singer who always kept her beautician's license current, women's hair. Free. 7 p.m. 6 W. Fifth St., St. Paul; find more info here.—Keith Harris    
Dangerous Man Garage Sale
Dangerous Man Brewing Co.
Dangerous Man's last day in Northeast was October 21, and now it's a real everything-must-go situation at the former taproom: "everything from signs, to chairs, barstools, office supplies, tables and holiday decorations!" according to the Facebook event. (Keep an eye on that page, by the way, as they promise to post photos of some of the up-for-grabs items over the coming week.) Why not take a little piece of the groundbreaking Minneapolis microbrewery home with you? And while you're at it, remember not to let yourself get too bummed out. Dangerous Man has said this isn't the end for them, and before long, Yia Vang's long-awaited Hmong fine-dining restaurant Vinai is slated to move into the address. Free. 2 p.m. 1300 Second St. NE, Minneapolis.—Em Cassel
Salvatore Pane and Brian Oliu
Next Chapter Booksellers
St. Paul-based author Salvatore Pane's new book The Neorealist in Winter (Autumn House Press, October 2023, 224 pages) is a collection of 11 short stories that follow 11 Italian-American narrators, all of whom—from Rome to Scranton to Minnesota—are struggling with working-class issues of family drama, poverty, and childhood trauma. The Pittsburgh Post-Gazette says it "evokes the unsettledness of class outsiders"; Pane says it's "about (my diagnosed) PTSD. Let's go, baby." Let's go indeed! He'll be in conversation with Brian Oliu, author of books including Body Drop: Notes on Fandom and Pain in Professional Wrestling and What Shot Did You Ever Take, a collaborative chapbook about the Rocky movies. Free. 6 p.m. 38 Snelling Ave. S., St. Paul. More info here.—Em Cassel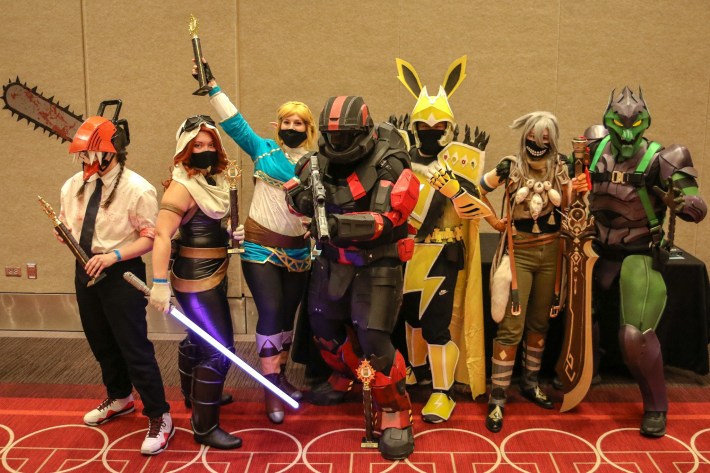 FRIDAY 11.3
Twin Cities Con
Minneapolis Convention Center
While some cons cover one topic, like animation or video game soundtracks or comic books, Twin Cities Con goes super broad, meaning literally anything that was ever enjoyed by a geek is fair game: obscure anime, Batman in all his forms, nostalgic movies from the '90s–everything and anything. There will be tons of cosplay to admire, especially at costume contests Saturday night and Sunday afternoon. As for stars, there will be many. Pretty much the entire casts of Mallrats and Clerks will be in town (Kevin Smith, Jason Lee, Ethan Suplee, Jeremy London, Jason Mewes, and others), as will Danny Trejo, Minneapolis's own Rachael Leigh Cook, and Steve Burns, the O.G. Blue's Clues host. Other guests include voice actors, video game actors, comic book artists, and authors. There will also be an artists' alley, vendors galore, and unofficial room parties that will keep the vibes going into the wee hours of the night. Find tickets and more info at twincitiescon.com. $10-$50; $55-$70 for a three-day pass. Noon to 7 p.m. Fri.; 10 a.m. to 7 p.m. Sat.; 10 a.m. to 5 p.m. Sun. 1301 Second Ave. S., Minneapolis.—Jessica Armbruster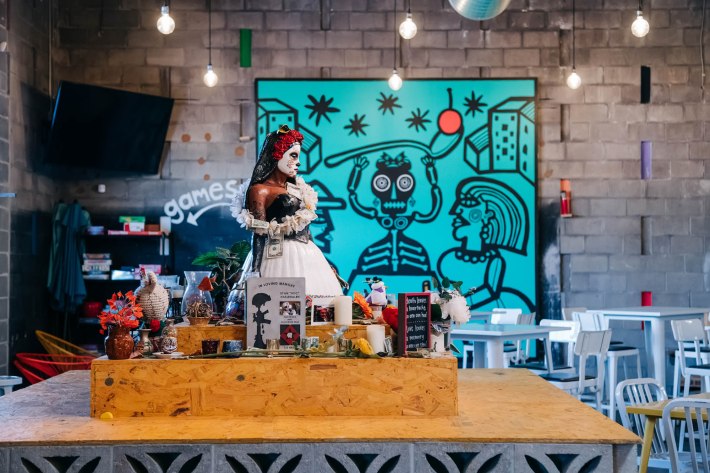 SATURDAY 11.4
Día de Muertos
La Doña Cervecería
This weekend, La Doña is celebrating Día de Muertos with a variety of things to see and do. The fun actually begins on Friday, when work from local artist Luis Fitch will be on display with limited-edition prints for sale. Then on Saturday, there's a Día de Muertos market with handmade arts and crafts, Mexican folk dance from Nuestra Lucha, and you can bring photos of your departed loved ones for La Doña's community altar. Starting at 6 p.m., it's a Día de Muertos dance party, with Tropical Zone Orchestra (salsa), Guarachas (cumbia), Vhaltta (rock), and DJ Angel. There's also a calavera contest, face painting, beer releases… honestly, just get down there at some point Saturday, and there'll be something cool going on. Free during the day; $10 in advance/$15 at the door for live music. Noon to 2 a.m.; 6 p.m. music. 241 Fremont Ave. N., Minneapolis. Find the full rundown of the day's events here; tickets are available here.—Em Cassel
Craig Ferguson
Pantages Theatre
Great Scott! Might Ferguson, he of cool U.K. punk scene origins, be eyeing a return to late-light TV? Yes, if we're to believe the news. The 61-year-old goofball has been making headlines for all the right reasons lately, like for this resurfaced clip defending Britney Spears in 2007 and for his comrade behavior during the recent WGA and SAG strikes. The ex-host of Late Late Show with Craig Ferguson has never really left the public eye; in 2020 alone he released an Amazon special/docuseries, Hobo Fabulous, and a memoir, Riding the Elephant: A Memoir of Altercations, Humiliations, Hallucinations, and Observations. Ferguson will be hauling into Minnesota via truck for his current "Fancy Rascal Tour," according to the Strib, and he might just hit up one of our myriad antique shops. $37.50-$188.50. 5 & 8 p.m. 710 Hennepin Ave., Minneapolis; find more info here.—Jay Boller
SUNDAY 11.5
Ghost Notes Fall Music Block Party
Bauhaus Brew Labs
A beer-free brewery? That's the idea today at Bauhaus, where mental health nonprofit Dissonance will host a block party that promises "a hangover-free guarantee." There'll be NA beer and cocktails, of course, as well as a stacked lineup of local musicians: Surge & the Swell, the debut of Favourite Girl, hip-hop standout MaLLy, and reliably great rockers Rogue Valley. (Ambient artist Jason Chaffee will offer sensory breathers in a designated "calm zone.") Click here to read Dissonance discussing the importance of sober events with a couple of Bauhaus bros, and revisit our boozeless colleague Keith writing long on different approaches to sobriety here. Free. 1-6:30 p.m. 1315 Tyler St. NE, Minneapolis; find more here.—Jay Boller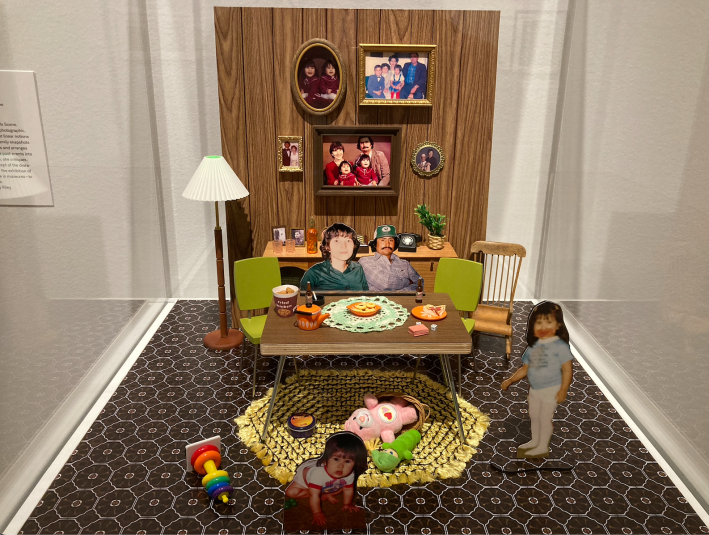 ONGOING
Fall Forward Festival
The Cowles Center for Dance & the Performing Arts
This multi-date mega-showcase of all kinds of dance features a different mix of troupes and choreographers each weekend. Concerto Dance, Kaleena Miller Dance, and Afoutayi Haitian Dance, Music, and Arts Company are up the first week (Oct. 21-22), with new works from drum-based Afoutayi and modern rhythms from Kaleena. The second week celebrates the past and present, with traditional pieces and modern mashups from Ballet Folklorico Mexico Azteca, STRONGmovement, and Yuki Tokuda (Oct. 28-29). The final week has it all, with pieces touching on environmental destruction (Katha Dance Theatre), the Great Hinckley Fire of 1894 (Shapiro & Smith Dance), and black holes and alternative dimensions (Alternative Motion Project). $30; Sunday shows are pay-as-able. 7:30 p.m. Saturdays; 2 p.m. Sundays. 528 Hennepin Ave., Minneapolis; find tickets here. Through November 5—Jessica Armbruster
Travail Haunted Basement Bar
Travail Kitchen and Amusements
Now, me? I like to keep my mayhem and scares separate from my dinner and drinks, lest the latter make a reappearance after a particularly gruesome fright. But you might feel differently! Plenty of people do, if the success of this ongoing collaboration between Travail and the Haunted Basement is any indication. Here, a terrifying 10-course tasting menu (with optional cocktail pairings) meets mayhem from the Haunted Basement team in Travail's fully decked-out downstairs bar. Costumes are encouraged. $79+. Seatings at 5:45 and 8 p.m. Wednesday through Sunday—and a very special spooky evening on October 31. 4134 Hubbard Ave. N., Robbinsdale; find tickets and more info here. Through November 4—Em Cassel
In Our Hands: Native Photography, 1890 to Now
Minneapolis Institute of Arts

Native photography past and present are showcased in Mia's latest exhibit, "In Our Hands." The collection, curated by Indigenous artists and scholars, covers over 130 years with imagery from First Nations, Métis, Inuit, and Native American photographers, from early historical documentation to thoroughly modern photoshoots. "I truly believe that it is important for the legacy of all photographers to know this history, and it is the history of the land you are more than likely standing upon," says consulting curator Jaida Grey Eagle. With over 150 images on display, the exhibition isn't tied to time and place, rather in themes. The first section explores Indigenous connections to the natural world, with highlights from foundational, mid-century, and female photographers. The second collection explores Native leadership, past present, and future, while the final section celebrates perseverance. Related events include an opening party, group discussions, an educators' evening, and meetups. $20; 17 and under are free. 2400 Third Ave. S., Minneapolis. Through January 14, 2024—Jessica Armbruster
Stay in touch
Sign up for our free newsletter