Movies
The MSP International Film Festival Returns to Its Old Home. Which Is Now Its New Home. We'll Explain.
Plus 18 recommendations for MSPIFF attendees of all types, from the nervous beginner to the seasoned vet.
9:32 AM CDT on May 4, 2022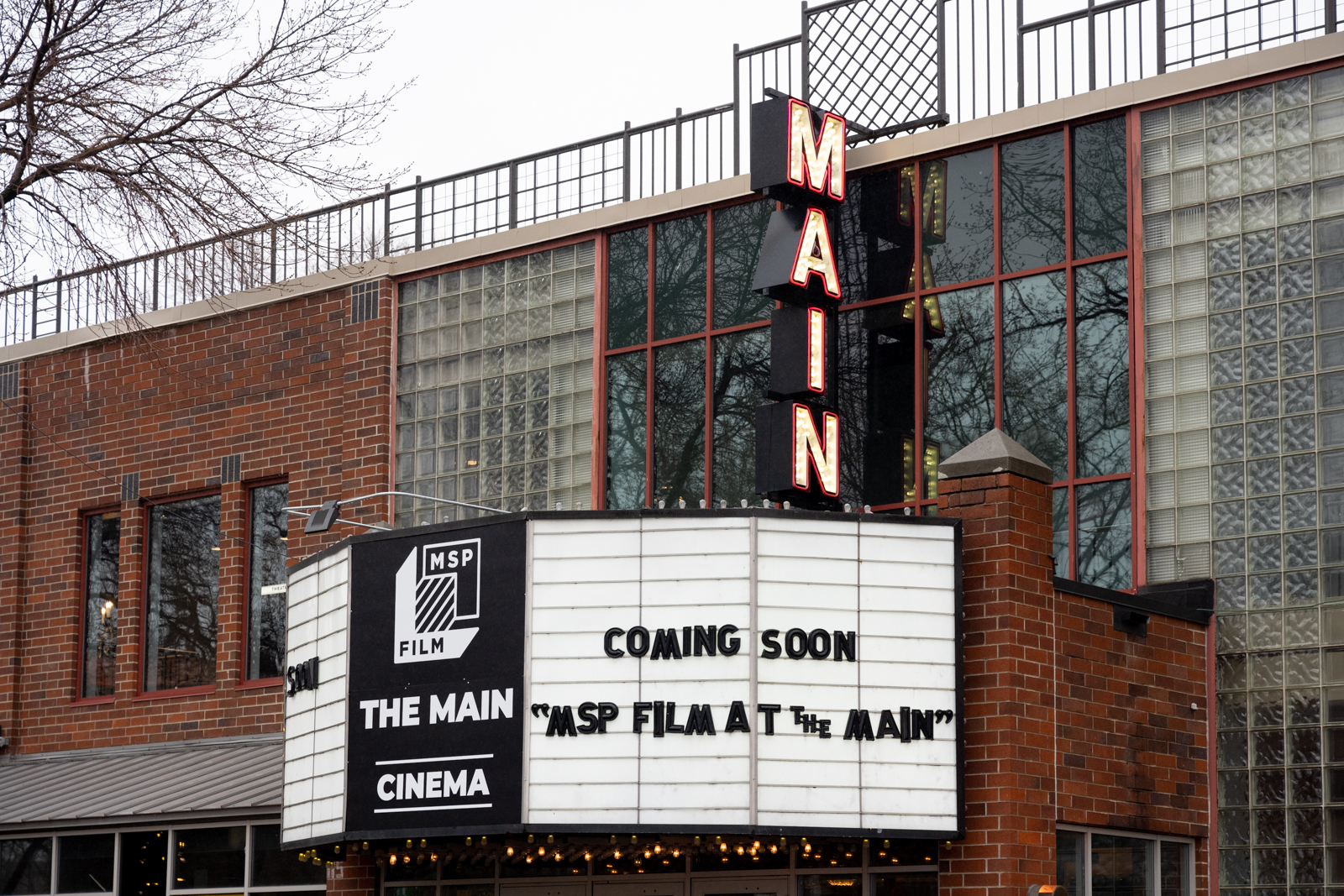 When you attend the Minneapolis-St. Paul International Film Festival in the upcoming weeks, look around the theaters, glance through the lobby, watch the faces outside on Main Street. The ordinary filmgoers you see might be the people who help keep theaters open and maintain the big-screen experience in Minneapolis.
Now in its 41st year, MSPIFF annually selects a range of programming that's inclusive enough to satisfy both casual attendees and cinema nerds. The festival (which begins Thursday, May 5 and continues through Thursday, May 19) covers a lot of ground: high-minded documentaries, varied international fare, easygoing crowdpleasers, early works from up-and-comers, local talents worth showcasing. And the festival gets people through the doors and into the seats.
Now MSPIFF's organizers, the Minneapolis-St. Paul Film Society, are determined to do something similar year-round. The Film Society has begun operating the full St. Anthony Main cinema complex where it previously occupied one theater, tucked away upstairs in the back. Now the Film Society has five screens to work with (plus a lobby and concessions and all that good stuff) and once this year's festival closes, we'll learn if the audience for such broad film fare will show up on a weekly basis.
Signs of change are visible outside the old St. Anthony Main theater. No, literally, there's a new sign—alit, it announces the theater's fancy new name, "The Main." The interior walls have been painted, and the overall décor has been spruced up. If you find yourself asking occasionally, "Did it always look like this?" the memory lapse is understandable. In 2020 and 2021, Covid (damn its name) forced MSPIFF online, where it soldiered on and offered great films, but felt, like most virtual events, somewhat weightless.
"This is the first time we've been in person in three years," says Jesse Bishop, programming director for the Film Society. That gap means people have gotten out of the habit of attending movies, let alone film festivals, and audience outreach is more rudimentary than ever. "We have to remind people: What is a film festival? What can you you expect?" (If you're still reluctant to enter a theater, by the way—not an unreasonable concern—there are streaming options for most of the films being presented.)
Going fully virtual limited the festival in ways beyond the obvious. "We had to contract the program because it was unwieldy to replicate the full festival online," he says. "One of the cuts was the genre programming. This year, for instance, we've revived our 'Dark Out' programming—stuff that's a little weird, frightening, or unusual." Including the 10 programs of short films, there are over 200 films in this year's lineup.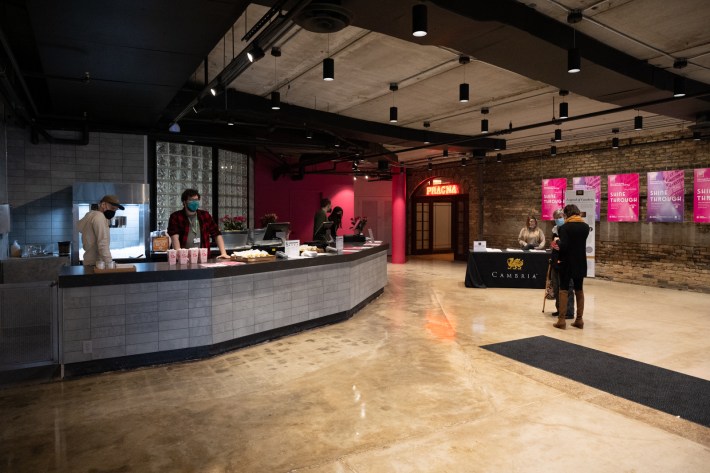 MSPIFF, and the Main itself, re-emerge in a changed film landscape where there hasn't always been much to celebrate. The closing of two Landmark theaters, the Uptown and the Edina, has left a hole in local movie distribution. The suburban chains are struggling to fill seats for any movie that doesn't feature Spider-Man. And if people were already opting to stream rather than venturing out to the multiplex, Covid tilted the balance even further to home viewing.
But maybe the decline of chain theaters leaves an opening for the resurgence of smaller neighborhood theaters like the Main. Bishop, who has been around the Film Society for 15 years, since the Oak Street Cinema days, and has held his current post for nearly a decade, certainly thinks so. There are plenty of success stories to point to: the refurbished Parkway in south Minneapolis, the undiminished success of the Trylon, the Heights up on the northeast Minneapolis border. Hmm, who am I forgetting? Ah, the good ol' Riverview. The Grandview in St. Paul.
"We're a neighborhood space and we want to be reactive to that," he says, suggesting a core of audience within walking distance, as well as U of M students, and Film Society loyalists. One firm booking: They'll be bringing in Sundance winner Emergency after the festival. Coming months promise retrospectives, Pride-themed programming. As for future programming at the newly relaunched theater, "It will remain in flux for a while as we welcome folks back," Bishop says.
"We turn 60 this year," Bishop says of the Film Society. "We have decades and decades of connections with people, and those moviegoers are the most jazzed about what's happening. We want this to be a celebration of the movies and the moviegoing experience.
"And we're going to cast a very wide net."
For a full schedule, ticketing options, and everything else you need to know about MSPIFF41, visit the Film Society website.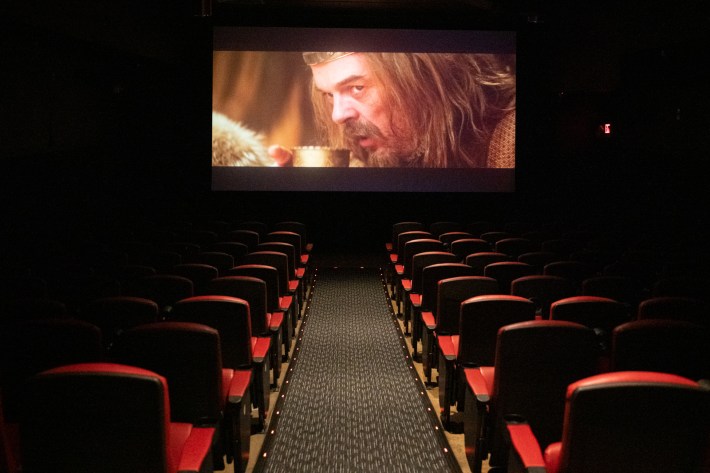 WHAT TO SEE AT MSPIFF41
For a full run-down of everything MSPIFF has to offer, you'll want to go straight to the website. And then you'll be so overwhelmed you'll come running back here begging for some guidance—narrowing down your choices from more than 200 selections can be that daunting a task.
Offering recommendations can be no less unnerving. I couldn't watch everything ahead of time, so I've divided my suggestions into three categories: Stuff I saw and like, stuff I hope to see and think I'll like, and stuff most of the people going to the festival will probably like.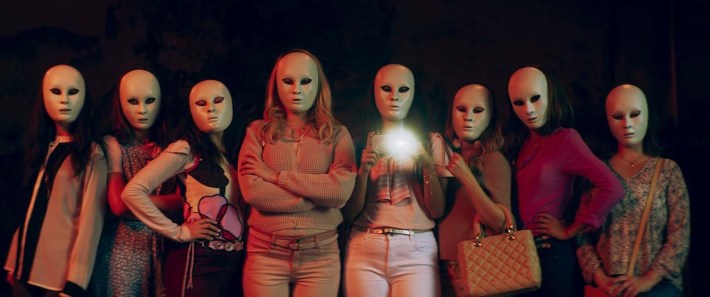 Faves So Far
I sorted through a mess of screeners over the past few days, and here are six of the movies I watched that stood out. Consider these recommendations, even when my ornery reservations make me sound like a picky old cuss.
When a wealthy family relocates to the Dominican Republic, the relationship between daughter Sara (Cecile Van Welie) and her Black nanny Yasira (Magnolia Núñez) is strained. Then an accident further highlights their class and caste differences. Sorting through much of the same postcolonial wreckage from which Lucretia Marcel and Claire Denis have constructed their films, directors Silvina Schnicer and Ulises Porra understand how the blithe carelessness of privilege destroys without malice.
At long last—Buddhist sci-fi! The first science-fiction film shot in Cambodia centers on a boy (Leng Heng Prak) obsessed with his dreams, which he's convinced are memories from his past lives. Mostly he wants to find the golden Buddha statue he imagines (or remembers) each night, so he sets off on a treasure hunt with the aid of a streetwise orphan (Srey Leak Chhith). Director Jake Wachtel (hm, doesn't sound particularly Cambodian to me) raises more questions—about urban displacement, collective memory, and the technological transformation of what it means to be human—than he answers, but his mix of futuristic science with supernatural tradition is enticing, and the kids are great.
In sort of a cross between Mean Girls and A Clockwork Orange, a gang of masked young women, all perky style influencers by day, roves the streets, battering "sinful" women and recording viral videos of their forced confessions. Director Anita Rocha da Silveira douses her vision of a dystopian, theocratic Brazil in harsh but seductive neon greens and pinks, creating a world that thrums with the erotics of sexual repression as it examines how women wield power against each other in systems that subordinate them. Overloaded with ideas, Medusa wanders some mid-film, but its images will stick with you.
A 2012 dive into Lake Superior injured Kelsey Peterson's spinal cord, paralyzing the 27-year-old dancer. For her directorial debut (in collaboration with Daniel Klein), Peterson offers an understated, unsentimental look at her life as a quadriplegic as she learns to dance and choreograph again with the range of motion available to her. Peterson-the-subject comes off as a tough-minded but creative pragmatist, and so does Peterson-the-director, who never overstates her own determination or falls for the cheaply inspirational.
This Minneapolis-based coming-of-age drama has all the triggers: sexual violence, suicide attempts, abusive police. Sometimes it feels like director Jessica Rae is trying to cram every urban teen dilemma into two hours. But as teens of color struggling to maintain their longstanding friendship, Jearnest Corchado and Hanani Taylor are terrific. If the students here are sometimes a little too resilient, a little too articulate about their problems, at least they're being presented as students would idealize themselves, and not as adults would idealize them. There's a big difference.
Part of what's so engaging about Rita Baghdadi's documentary about Slave to Sirens, "Lebanon's first all-female thrash-metal band," is how many of the group's struggles and successes are common to all bands everywhere. They tromp excitedly off to a festival gig and play for six people. Their existence is threatened by creative and interpersonal squabbles. Their parents just don't understand. But their savage roar takes on resonance as fires rage in the streets of Beirut, and the relationship between band members Lilas Mayassi and Shery Bechara is told with the care and nuance the subjects' exceptional openness deserves.
Most Anticipated
Here's the thing about MSPIFF: You gotta go with your gut. Often there's no critical or popular consensus to guide you yet, so you read the blurbs, look at the names of the directors and the actors, and take the leap. Here, after a little study, are six films I'm going to make a point to see. No guarantees!
Christos Nikou's directorial debut takes place after a global pandemic—no, wait, where are you going? Anyway. As I was saying, the pandemic causes mass amnesia, and the afflicted recover by entering recovery programs where they rebuild their identities. The Greeks really are trying to win the high-concept, deadpan surreality contest these days, aren't they?
I'm a sucker for a daringly pretentious conceit, and director Stefan Arsenijevic's retelling of a medieval Serbian legend with Ghanaian refugees as the protagonists sounds like my kind of cinematic-literary audacity. Even if it strikes you as an ostentatious gimmick, though, reviews are saying the film captures the grit of one poor man's quest for his wife with a subtle emotional pull that transcends the epic framing. We shall see!
Iranian filmmaker Jafar Panahi is on my short list of most beloved living directors—few artists from any nation are so open-heartedly fascinated by the complexities of their culture. But over a decade ago the Iranian government prohibited him from making movies, slowing and limiting (if not entirely halting) his output. So I'm excited that his son Panah is getting advance praise for his own debut film, which follows a family of four on a cross-country drive through Iran. May he be more Sofia Coppola than Jason Reitman.
The music of Afrofuturist rapper/poet/actor Saul Williams has always had a narrative bent and a visual sensibility; he seemed destined to direct a film sooner or later. And if you're not intrigued by the possibility of what one review calls "a queer anti-capitalist Rwandan sci-fi musical," what do you even go to the movies for?
Big Haley Lu Richardson fan here. The under-sung coming-of-age movie The Edge of Seventeen? The subdued arthouse reverie Columbus? The jiggly indie comedy Support the Girls? She's great in all of 'em. So yeah I'm gonna see what writer/directors Scott McGehee and David Siegel, who sharply updated Henry James for What Maisie Knew, offer her in what seems to be a slowly paced, big-sky family drama. I googled "Montana Story" and "meditative" and got a bunch of hits, and that sealed the deal.
OK, this one sounds totally out of control. A gang of West African mercenaries carrying a stash of stolen gold hide out in a weird resort town after their plane crashes, resulting in "84 minutes of pure African genre mayhem." We're talking horror movie, comedy, spaghetti western, gangster flick. I'm ready, Saloum.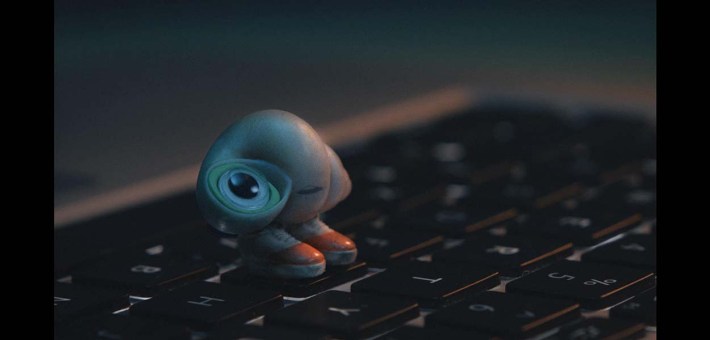 The Heavy Hitters
I haven't seen these six films, but they're likely the commercial standouts from the pack. Which means they may be the hardest to see at the festival (tickets will go quick) and the easiest to see afterwards (they'll probably return to town for longer stands).
These are the movies to keep in mind if you're a risk-averse fest-goer looking for a safe bet or the organizer of a group outing hoping to satisfy a broad range of tastes. Or, you know, if they just happen to sound good to you.
Claire Denis went into interstellar overdrive for her last film, High Life, with Juliette Binoche getting off on a Sybian, Robert Pattinson single-dadding in zero grav, and Mia Goth involuntarily lactating. Here, the veteran French auteur comes back down to Earth with a film about a happy middle-aged couple—Binoche again, plus Vincent Lindon, whose harrowed masculinity gave Titane its unexpected emotional heft. Hardly a spoiler to tell you that they don't remain a happy middle-aged couple.
Writer/director/star Cooper Raiff made a name for himself as the winner of Sundance's Audience Award last year. He's a bar/bat mitzvah party host who befriends Dakota Johnson and her autistic child. Maude Apatow's mom and Everyone Love Raymond's brother play his parents. It sounds very Sundance-y. Maybe in a good way.
Gabby Giffords Won't Back Down
Betsy West, who directed the successful liberal documentary hagiography RBG, returns with a look at the former Arizona Congresswoman who was shot in the head during a 2011 public appearance. Apparently the film focuses on her relationship with her husband, former astronaut and current senator Mark Kelly.
Marcel the Shell With Shoes On
It's never too late to capitalize on your viral moment. Older readers may remember way back in 2010 when Jenny Slate voiced a googly-eyed shell cut off from his community of googly-eyed shell creatures. Now, an infinity in internet time later, Dean Fleisher-Camp sees to it that Marcel gets his feature length treatment. Beware: Advance reviews have been flecked with tears and choked with sobs.
I suspect that the festival's opening night film might be a little too quirky, uplifting, or British for my particular tastes. But if any actors can make those adjectives resonate, it's Mark Rylance and Sally Hawkins.
This Ron Howard doc follows Chef José Andrés of World Central Kitchen as he sets out to feed the world. The good news seems to be that Andrés' personality is as entertaining and outsized as his goals are ambitious and noble.
---
Hope that gives you a little nudge in the right direction. Check back over the coming weeks—I'll be offering reviews and tips as MSPIFF goes on. And if you see anything you think the rest of us should—or that the rest of us should avoid—drop a little note down yonder in the comments.
Stay in touch
Sign up for our free newsletter