Welcome to Event Horizon, your weekly roundup of recommended events in Minneapolis and St. Paul.
WEDNESDAY 4.20
Breweries Celebrate 4/20
Various
For some reason, we often find ourselves especially parched on April 20. Thankfully, plenty of Twin Cities breweries are happy to help quench your thirst, and many take this occasion to roll out their dankest beers. At Eastlake Craft Brewery, it's Dankness Day—a celebration of cannabaceae humulus lupulus—where they'll release a juicy pale ale called Creedence Tapes, screen The Big Lebowski, and host a DIY tie-dye Eastlake T-shirt station. At 612Brew, the 4/20 fun means music on the patio: roots of reggae, drum and bass, trip hop, funk, and more. And Fair State is encouraging folks to "Legalize Big Doinks," a "hyper-potent" take on their West Coast IPA that's "blended with the dankest terpenes available" and has "aromas and flavors that will light up your tastebuds and perfectly complement the day's activities," whatever those may be. (They'll also have "Legalize Big Doinks" tees, stash jars, rolling papers, and trays for sale in the taproom.) —Em Cassel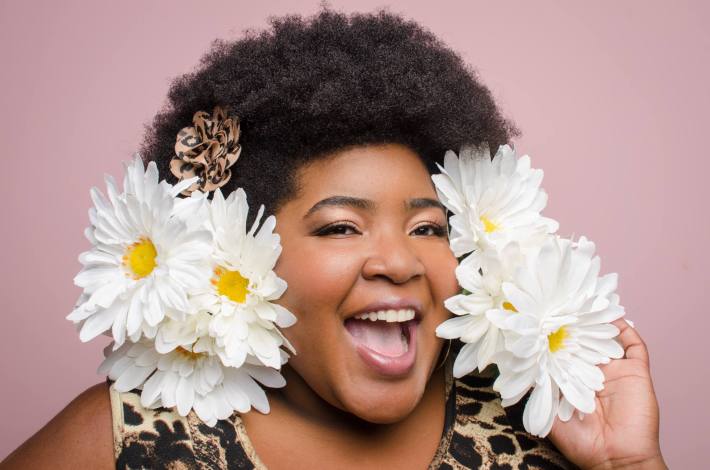 THURSDAY 4.21
Dulcé Sloan
Rick Bronson's House of Comedy
You probably know the effortlessly funny Sloan from her correspondent gig on the Daily Show, a post she's held since 2017. The Atlanta-raised comic is also a deadly standup, whose charismatic sets riff on race and relationships. "I live in a Greek neighborhood," Sloan says of her New York City apartment. "What kinda deep cut of white is Greek? Where'd they'd get these people? You know what they call Irish and Italian and Greek in the south? WHITE! Nobody cares!" Sloan's voice is all over The Great North, a new Fox series from Bob's Burgers writers that also features Nick Offerman, Jenny Slate, Will Forte, Megan Mullally, and Alanis Morissette. $25-$60.40. 7:30 p.m. Thursday and Friday; 9:45 p.m. Friday; 7 and 9:30 p.m. Saturday. 60 E. Broadway, Bloomington; find more info here. Through Saturday –Jay Boller 
Spoon
Palace Theatre
"I feel the night creeping." Ooh, yeah, baby, Britt Daniel is on the prowl. On Spoon's tenth album, Lucifer on the Sofa, the frontman brandishes the sexier edge of his baritone, on occasion even approaching dangerously and/or enticingly (depending on your taste) close to Neil Diamond territory. The guitars snarl back at him with equal attitude, and the rhythm section uncoils some of the arty tension that's at best held them together and hamstrung them at worst. Need a little manly sensitivity and introspection? There's a cover of Bill Callahan's "Held." They've already sold out one night, necessitating a second. With Margaret Glaspy. 18+. $39.50-$80. 8 p.m. Thursday and Friday. 17 W. Seventh Place, St. Paul; find more info here. –Keith Harris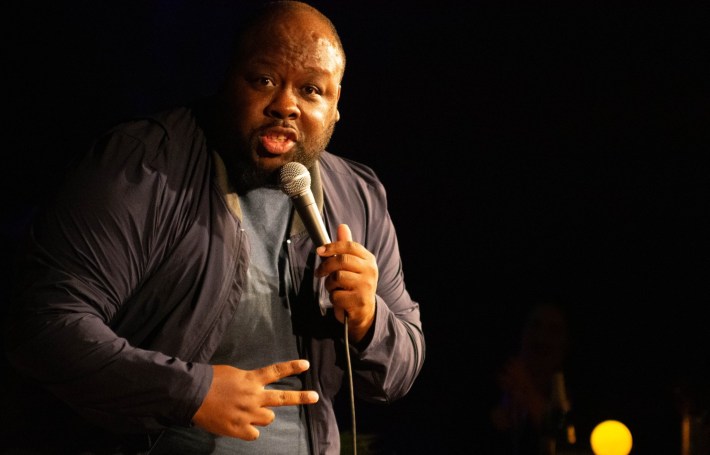 FRIDAY 4.22
Dante Powell
Comedy Corner Underground 
A breezy, charismatic storyteller originally from Louisiana, Dante Powell is currently a fixture of the Des Moines comedy scene. His debut album, The Squirrels Get Fat, dropped last year on Minneapolis's Stand Up! Records. On it, Powell addresses Midwestern life ("the southern embassy of Wal-Mart… the place white privilege goes to die"), the pettiness of Burger King, and mercifully woke sign-language interpretations of his set. Chicago-based musical comic Jamie Shriner opens. $12. 8 p.m. Friday and Saturday. 1501 S. Washington Ave., Minneapolis; more info here. Also Saturday —Jay Boller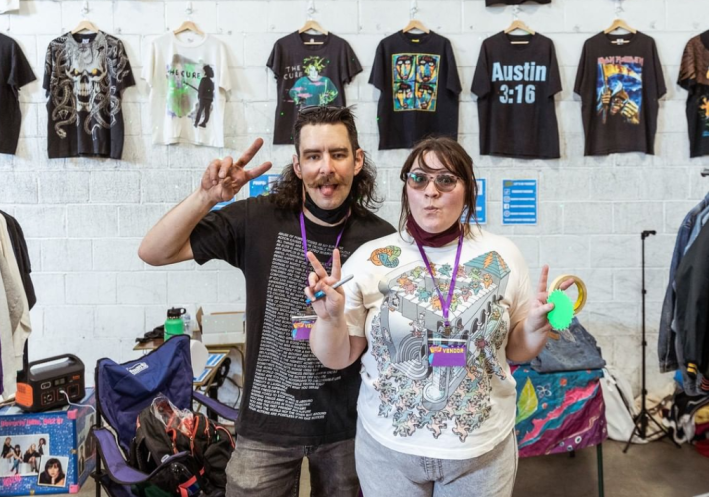 SATURDAY 4.23
TC Vintage Fest/Geek Craft Expo
Minneapolis Convention Center
Yes, these are two separate events run by different organizations, but they go together so well. Twin Cities Vintage Fest is a semi-regular event, taking over spaces like brew pub parking lots and Familia Skatepark. This weekend they'll be going big in a Convention Center hall, offering '80s and '90s detritus from roughly 100 vendors. There will be oversized band shirts, ranging from wholesome boybands like New Kids on the Block to heavy metal heads like Metallica to golden-era rappers such as Tupac. Explore boxes of vinyl and comics, play games in the pop-up arcade, and search (and maybe find!) an old toy you lost decades ago. Meanwhile, over at the Geek Craft Expo, you can explore local makers making stuff in a variety of nerdery. A few things we spotted from the event's Insta page: Pokemon keychains, book-themed embroidery, up-cycled Hogwarts totes, Tamagotchi earrings, and a stained glass bust of Deadpool. $2 for Geek Craft/$5-$10; $25 early bird admission for TC Vintage Fest. 10 a.m. to 6 p.m. Saturday; 10 a.m. to 6 p.m. Sunday (Geek Craft Expo only). 1301 Second Ave. S., Minneapolis. –Jessica Armbruster
Bock Party
OMNI Brewing Co.
We're usually super on board with the concept of celebrating spring… but frankly? This spring weather has completely sucked, and it hasn't felt like there's all that much to celebrate. (Thirty degrees and snowy? I can "celebrate" that in early March, tyvm.) But we're willing to try again this weekend at OMNI, where it's not a block party, folks—it's a bock party. OMNI's first annual spring/bock/beer poking festival takes over the Maple Grove brewery on Saturday. They'll have beer poking from 2 to 6 p.m., live music from the Elk River German Band from 3 to 6 p.m., and a pair of food trucks—​Northbound Smokehouse & Brewpub and ​Northeast Pretzels—on the premises from noon to 8 p.m. 11 a.m. to 11 p.m. 9462 Deerwood Ln. N., Maple Grove. —Em Cassel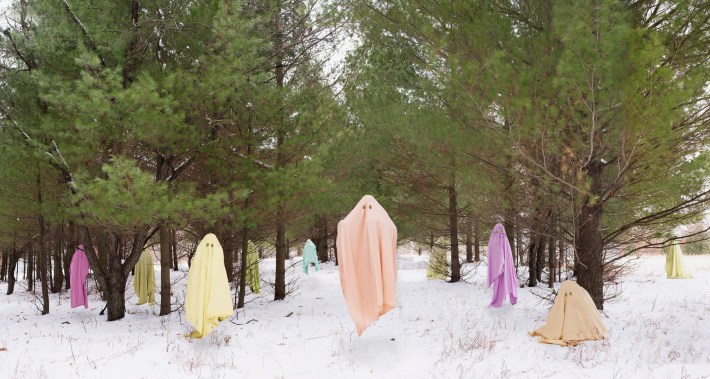 Areca Roe/Dietrich Sieling
Soo Visual Arts Center
This weekend, the always delightful SooVAC opens up with two new shows about the great outdoors–but not quite in the way you might be thinking. Areca Roe's "Inhabitants" explores the delineation between "natural" and "human" worlds, and our attempts and failures trying to connect with the former. She does this through large-scale photographic prints, 3D photographs of native Minnesotan plants, and video. Meanwhile, Dietrich Sieling's "You Are Walking Down Bryant Avenue" is straight-forward in name and content. His drawings capture the walks he has taken around his neighborhood during COVID lockdown. See both collections at the opening reception this Saturday, April 23, from 6 to 9 p.m. 2909 Bryant Ave. S., Minneapolis. Through May 22–Jessica Armbruster
Righting a Wrong: Japanese Americans in WWII
Minnesota History CenterThe United States has many dark moments in its history. One example of many: When Japan bombed Pearl Harbor on December 7, 1941, President Franklin Roosevelt attempted to quell racist paranoia by sending 75,000 Japanese Americans and 45,000 Japanese nationals to incarceration centers. This exhibition, from the Smithsonian's National Museum of American History, shares their stories through survivors' retellings, photography, documents, and interactive elements. It's a shameful moment in history that's important to learn about and understand that we haven't come that far since. The opening reception this Saturday, April 23, from 11 a.m. to 3 p.m. will feature drumming from TaikoArts Midwest, traditional dance from Sansei Yonsei Kai, origami, and screenings of the documentary And Then They Came for Us at noon and 2 p.m. 345 Kellogg Blvd. W., St. Paul. Through July 3 –Jessica Armbruster