Events
Spring Guide 2023: Festivals, Concerts, Comedy Gigs, and More
Epic slush won't stop us from having fun.
8:03 AM CDT on March 22, 2023
The snow is melting. Dudes are walking around in shorts. The bunnies have started to frolic in Uptown. My friends, spring is upon us. The following is a little guide to take you into the summer. But before we hit the warmest months in Minnesota, we've got plenty of things to see and do.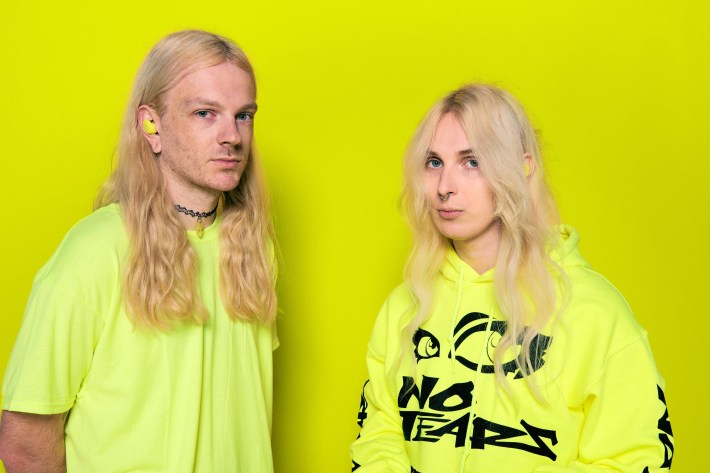 Music
Lil Wayne
The Fillmore
It's incredible to think that Lil Wayne is still only 40 years old. The New Orleans MC got his start as a teen in the '90s, achieved Best Rapper Alive status by the '00s, and has been chasing his own (often space-alien odd, sometimes sneakily trailblazing) artistic indulgences ever since, health and legal problems be damned. Oh yeah, he also was pardoned by President Trump, thus securing his place in U.S. presidential history. Securing local Weezy appearances has proven much trickier; between 2015 and 2017, Wayne was a no show for three different dates. Odds are possibly improved for this show, considering it kicks off the 28-city "Welcome to Carter Tour," which'll have the real-life Dwayne Carter Jr. spitting bars from his voluminous discography at smaller clubs. When he's fully committed, Wayne can still summon the generational talent that solidified him as one of the all-time greats. All ages. $215-$450. 6 p.m. 525 N. 5th St., Minneapolis; find more info here. April 4.—Jay Boller
Future & Friends
Target Center
No mistaking it: We are in the era of post-peak Future. The Atlanta rapper can no longer summon the blend of vulnerability and malice that made him the most fascinating popular MC for a few years in the middle of the past decade. He's been gliding on trap autopilot for a while now; on his 2022 hit album, I Never Liked You, his codeine-soaked groan hits all the right lazily hedonistic Auto-Tuned notes and the 808 hi-hats titter in familiar patterns, but the magic is gone. Still, Future has a past, and this is the biggest rap show of the season because his setlists have been digging into that classic period, as well as the few worthy hits that followed. Now's your chance to chant "Percocets, molly, Percocets" in a roomful of fans possessed by the same narcotic glee as you and shout "Same! Damn! Time!" at the same damn time as Nayvadius himself. Besides, he's accompanied by some noteworthy "friends": Don Toliver, G Herbo, Mariah the Scientist, and Dess Dior. $55.00-$260.00. 7 p.m. 600 N. 1st Ave, Minneapolis; find more info here. April 8.—Keith Harris
100 gecs
The Armory
Racket's Em Cassel may have arrived at the core appeal of 100 gecs, and it ain't complicated: The superstar hyperpop duo is fun as hell. Like its predecessor 1000 Gecs, their latest, last week's 10,000 Gecs, mines the depths of gleefully uncool '90s tastes (nu-metal, pop punk, ska), blends everything into an experimental stew with glitchy PC bleeps and bloops, and emerges, somehow, with singular pop earworms. It's the party soundtrack antidote to doomscrolling—Dylan Brady and Laura Les don't take anything seriously, so why should you? Sum 41-evoking single "Hollywood Baby" might be the standout 10,000 Gecs jam, but don't sleep on "Frog on the Floor," a demented hoedown nursery rhyme about a misunderstood amphibian who loves keg stands but can't get flies out of his teeth. We've all been there. The Machine Girl opens. All ages. $32-$112. 7 p.m. 500 S. 6th St. Minneapolis; find more info here. April 18.—Jay Boller
Bikini Kill
Palace Theatre
Now that Tobi Vail, Kathi Wilcox, and especially Kathleen Hanna stand unchallenged as elder stateswomen of punk feminism, it's important to remember something: People fucking hated Bikini Kill. Not all people, true, and mostly men, but no punk band of the time drew violent hecklers and smug interviewers quite like these women did. As they take their belated victory lap with this reunion tour, it's tempting to reduce their moment to an encyclopedia entry ("they epitomized riot grrrl as movement and music"), but in their day Bikini Kill were scary, exhilarating, challenging, and annoying. Lyrically they acknowledged rape and abuse and other grim aspects of life as a woman that weren't talked or sung about, and musically they rebuilt punk from the ground up, their barrage as simplistic as the all-boy hardcore bands but more innately tuneful and less bullheaded. Let's hope the men have sense enough to stand in the back without Hanna having to tell them. All ages. $49.50-$75. 7 p.m. 7 W. 7th Pl., St. Paul; find more info here. April 20.—Keith Harris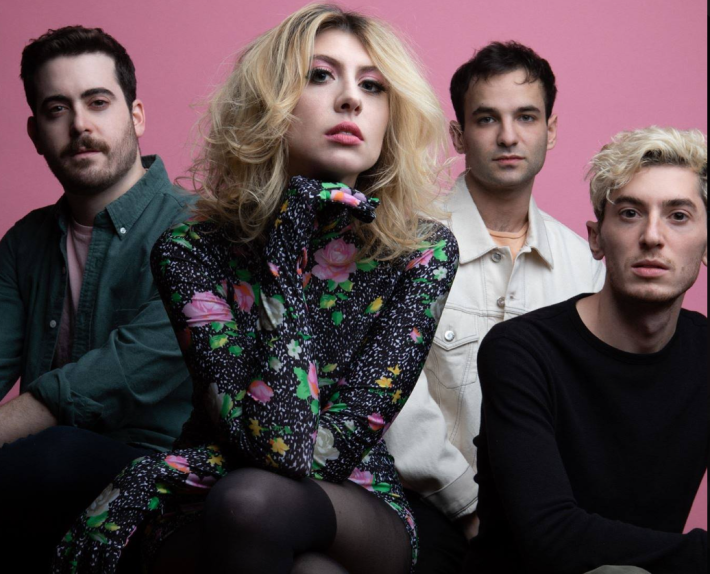 Charly Bliss
Turf Club
Wanna feel old? It's been five years since Charly Bliss's most recent LP, the bubblegummy yet bitter Young Enough, and three years since their last headlining tour. Of course, anyone who sang along to Eva Hendricks's sugary-sweet confessions on the chorus of the ultra-catchy "Capacity" ("I'm at capacity/I'm spilling out of me") might have realized the Brooklyn power-pop quartet probably needed to take a little time to themselves. (There was also that whole… ya know.) Their return to the spotlight hasn't thus far included news of a new record, but what's the rush? It takes time to turn pain into candy-coated pop gems, as Hendricks and co. do so well, and besides, they're still young enough. 21+. $18-$20. 8 p.m. 1601 University Ave W., St. Paul; find more info here. April 29.—Em Cassel
New Pornographers
Fitzgerald Theater
Dan Bejar has departed to commit himself to full-time Destroyer-ing, leaving Carl Newman and Neko Case and let's not forget bassist John Collins as the only founding members of a Canadian pop crew who've been at this for nearly a quarter-century with no noticeable dulling of their hooks. Their ninth album, Continue As Guest, is due at the end of the month, and features new New Pornographic titles like "Pontius Pilate's Home Movies" and countless well-turned phrases linked so indelibly to unshakable melodies that you can almost convince yourself you know what they're singing about. And while it's fun to bounce around to the New Pornographers' indie-pop, I'm sure no one old enough to remember where they were when they first heard Mass Romantic won't mind being able to take a seat at the Fitz. With Wild Pink. All ages. $35+. 8 p.m. 10 E. Exchange St., St. Paul; find more info here. May 3.—Keith Harris
Blink 182
Xcel Energy Center
The latest much-ballyhooed Blink-182 reunion tour—this one featuring the return of prodigal son Tom DeLonge—got off to a rocky start when the band's all-world drummer, Travis Barker, injured his finger so badly it required surgery. Now, finally, the world's greatest pop-punk band is at full power, and "Edging," the lead single from their upcoming comeback album, suggests a return to their self-titled artistic opus from 2003. Never mind mercurial DeLonge's (increasingly non-crackpot) extraterrestrial obsession, and forget Barker's odd turn as a tabloid fixture: Following co-frontman Mark Hoppus's victory over cancer, the vibes in Blink land appear stronger than ever. Opening are Turnstile, who rock. $103-$495. 6:30 p.m. 199 W. Kellogg Blvd., St. Paul; find more info here. May 4.—Jay Boller
Built to Spill
First Avenue
I blurbed the Built to Spill show at First Ave not nine months ago, so this is giving me the strangest sense of déjà vu. What's different now? Welllll, we can talk about When the Wind Forgets Your Name, Built to Spill's first release for Sub Pop and its first with a lineup that includes Le Almeida and João Casaes of Brazilian jazz-rock band Oruã; Pitchfork says it "shakes things up without breaking their pattern of low-key, late-period releases." But the fun of a Built to Spill live show (I guess we can't really shorten it to BTS, can we?) is in the jammy way Doug Martsch and co. approach the entire oeuvre; no two shows are ever quite alike. So yes, even if you caught them at First Avenue in August, it'll almost certainly be worth seeing them again in May. With Prism Bitch and Itchy Kitty. 18+. $30/$32. 8:30 p.m. 701 N. First Ave., Minneapolis; find more info here. May 5.—Em Cassel
Iris DeMent
Cedar Cultural Center
DeMent goes at her own pace: Workin' on a World, released in February, is only her seventh album in 30 years. It's also her most cantankerous and politically minded collection of songs since The Way I Should in 1996. No, let me rephrase—The Way I Should was her most cantankerous and politically minded collection of songs until this new album, which is anchored by an eight-minute rant that starts "I'm going down to sing in Texas/Where anybody can carry a gun" and provides support throughout to her allies while preaching from the left end of liberal, It's not every DeMent fan's favorite side of her, but I admire her when she's excessive and graceless about her beliefs—it feels like she's pushing herself out of her comfort zone, rather than just being a lazy crank, and that gives the songs a special edge. It's worth noting that in her lyrics DeMent counts among her heroes not just John Lewis but Rachel Corrie—and if you have to Google that name, that's why it's important that she gets her due. With Anna Egge. All ages. $40/$45. 7:30 p.m. 416 Cedar Ave, Minneapolis; find more info here. May 11.—Keith Harris
Bright Eyes
First Avenue
For a guy who was once anointed with the unenviable "Next Dylan" distinction, Conor Oberst has aged with remarkable artistic grace. Now 43, the former boy wonder from Omaha can still turn a phrase with the best of 'em, but the diary-ripped poetics of his youth are mere memories he'll faithfully trot out for loyal lifelong fans. On 2020's Down in the Weeds, Where the World Once Was, the first Bright Eyes release in almost a decade, Oberst reunited with collaborator Mike Mogis for a comeback album that pulls skillfully from every past iteration of the band, offering country rock, indie folk, orchestral swells, and electronic flourishes. As always, the tracks are undergirded by rock-solid songwriting. And contemporary Bright Eyes is all about fan-service: Last fall the group released companion re-recordings of their two biggest albums (2005's I'm Wide Awake, It's Morning and Digital Ash in a Digital Urn) featuring stylistic switcheroos—electronica for Awake, folk for Ash. They're a whole lotta fun. $40. 7 p.m. 701 N. First Ave., Minneapolis; find more info here. May 11.—Jay Boller
Luke Combs
U.S. Bank Stadium
Time passes fast in Nashville these days. At 33, this North Carolina country star is already following up his bestseller Growin' Up with Gettin' Old. When the new release comes out this Friday, it will quickly become Combs's fourth consecutive No. 1 country album. It's been preceded by a few new singles, the biggest of which has been the serviceable "Love You Anyway" and the most notable of which is "Joe," about a decent enough guy with a drinking problem ("when I get half lit, I'm a loaded gun") who "made a couple wrong turns, did county time," and, now sober, works at the Texaco. By contemporary Nashville standards, that's a fairly nuanced character study. Supporting acts on this tour include Riley Green, Flatland Cavalry, Brent Cobb, and most notably Lainey Wilson, who I hope swings through town again and brings the songs from her terrific 2022 album Bell Bottom Country to a smaller venue soon. $25-$2,632. 5:45 p.m. 401 Chicago Ave, Minneapolis; find more info here. May 13.—Keith Harris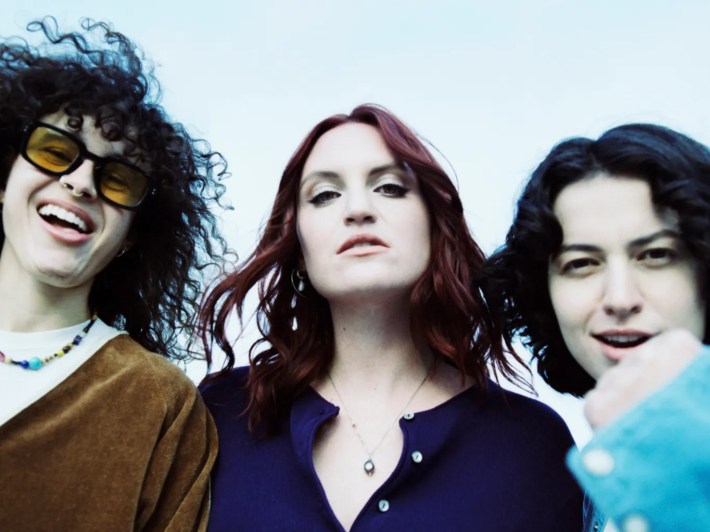 Muna
Palace Theatre
Last August: First Ave. This May: the Palace. As Muna's fanbase continues to expand on the strength of the trio's third and self-titled album, Katie Gavin has gotten almost too good at songwriting. With an assist from the band's new label boss Phoebe Bridgers (who'd never go so cheerily pop), there's something sleekly advertorial (or maybe just TikTok-able) about the tactile ecstasy of "Silk Chiffon" that gives my sugar rush an aspartame aftertaste. Not that that stops me from coming back for another hit, or appreciating how elsewhere on Muna the band makes so much more of ye olde galloping synth bass than most new-wave fetishists. I'm charmed by the irrepressible but modest demands of "What I Want" ("I want to dance in the middle of a gay bar"), the prudent infatuation of "Solid" ("You can tell she made herself all by herself"), and this riposte to a lover who tells Gavin to get off her high horse: "I think my horse is regular size." Most of all, I appreciate how Gavin's expression of her desires don't slot easily into her contemporaries' favored personae. There's a wide expanse between doomed yearning sobs and legs-wide-open hedonism, and plenty of room for one young adult's coming of age stories. With Nova Twins. All ages. $39.50/$65. 7 p.m. 7 W. 7th Pl., St. Paul; find more info here. May 17.—Keith Harris
Shania Twain
Xcel Energy Center
She's goofin' on Ryan Reynolds during the People's Choice Awards in December. She's duetting with Orville Peck on "Legends Never Die." Yes, the Shaniassance is in full swing. Hot on the sparkly rhinestone-heels of her first full-length in six years, the Canadian country star is set to embark on the absolutely massive "Queen of Me" tour, which takes her to 49 cities around the globe between April and November. If you haven't listened to Twain's latest yet, it's mostly just OK! This review from Slate, which frames her return, "There would be no Taylor Swift without Shania Twain. Who is Shania Twain after Taylor Swift?" mostly nails my feelings on it. But you don't need to know the new record front-to-back—or, hell, do any homework reading—to know that when she sings the stuff off of Come on Over, that place is going to go wild. $178-$971. 7:30 p.m. 199 W. Kellogg Blvd., St. Paul; find more info here. May 17.—Em Cassel
Rico Nasty
Amsterdam Bar & Hall
Over the past few years, Amsterdam has established itself as the place for cutting edge female rappers visiting the Twin Cities, hosting the likes of Flo Milli and Leikeli47. So it was only a matter of time before this ferociously exuberant DMV rapper came to St. Paul. Rico cleverly calls her sound "sugar trap," and she does sweeten those rattling 808s with her many-voiced rhymes, but on her latest mixtape, Las Ruinas, she works with a variety of producers, a few of whom favor old school jungle breakbeats. Few MCs enjoy rage for the sheer energy it provides them quite as thoroughly as Rico (Ms. Nasty if you're nasty), but she's got her sensitive side too, often expressed through her alter egos Tacobella and Trap Lavigne. She's not averse to tossing some pop-punk into the mix either, and she's a burgeoning fashion icon, and—look, let's just say there's a lot going on with Rico Nasty. $25. 6 p.m. Wabasha St. N., St. Paul; find more info here. May 23.—Keith Harris
Converge
Fine Line
This is as good a time as any to share one of my most favorite tweets: "Dude been wearing the Jane Doe zip up since 2010… bro I think it's time you converge with some hoes!!!!!" And here's another Converge fan attack I like that's even meaner, and yet no less true. As one of the most influential metalcore bands (if not the most influential metalcore band) of all time, Converge are almost too easy to meme. But the coolest thing about Jacob Bannon, Kurt Ballou, and co. is that they never sound the same from record to record; 10+ full-lengths in, 2021's Chelsea Wolfe collab Bloodmoon: I sounds like something utterly different. Even if their (middle-aged, possibly balding, almost certainly Vans-wearing) fans haven't updated their wardrobes since the '90s. With Brutus and Frail Body. $30+. 18+. 8:30 p.m. 318 N. 1st Ave., Minneapolis; find more info here. May 24.—Em Cassel
Janet Jackson
Xcel Energy Center
Janet Jackson meant it when she said "Let's Wait Awhile"—she hasn't made it back to the Twin Cities proper for a show since her 2015 gig at the Target Center, when she was touring behind her last album, Unbreakable. She did hit the Treasure Island Amphitheater in Red Wing in 2019, where her setlist reached back into every era of her hit-crammed career (viciously derailed as it was by the vile Les Moonves, with the assistance of the venal Justin Timberlake). Word is she'll be performing new material from her long-delayed upcoming album (her first since Unbreakable), which last we heard was called Black Diamond. But there will still be plenty of room for the slamming Flyte Time beats of the '80s and '90s on what she's calling the Together Again Tour. And at 56, the woman can still move. With Ludacris. $25.95+. 8 p.m. 199 W. Kellogg Blvd., St. Paul; find more info here. May 30.—Keith Harris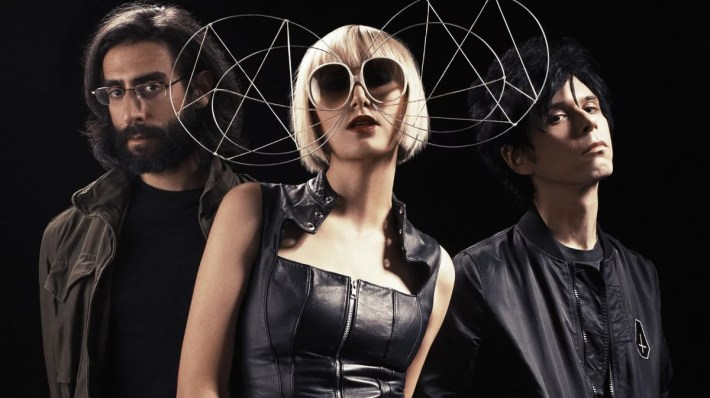 Yeah Yeah Yeahs
The Armory
These 9/11-era New York rock revivalists haven't played the Twin Cities since 2013, which means countless Minnesotans of drinking age (and older!) have never had the chance to see Karen O in her full onstage glory. (Or hear Nick Zinner's guitar at its full three–dimensional electronic thrum, for that matter.) The trio is touring behind Cool It Down, their first album in nine years, and though it doesn't explode with the eager postpunk bombast of Fever to Tell or strut with the high-stepping femme glamor of It's Blitz!, it will contribute several stylish additions to their setlist. And recordings never quite did this band justice anyway. Opener Mike Hadreas, aka Perfume Genius, appears on the lead track, "Spitting off the Edge of the World," and the band seems inspired by his midtempo theatricality throughout. He's a good role model. All ages. $98+. 8 p.m. 500 S. 6th St., Minneapolis; find more info here. June 3.—Keith Harris
The Cure
Xcel Energy Center
When Ticketmaster costs and rampant scalping overwhelmed their fans, Taylor Swift handed matters over to the feds, Bruce Springsteen shrugged and essentially said "Them's the breaks," and Beyoncé? Well, she was unreachable in Dubai. But the Cure's Robert Smith, bless his obsidian little heart, not only took steps to limit ticket resales, but actually negotiated the behemoth down to save his fans money after they slapped their usurious fees on tickets for the band's current tour. The "Songs of a Lost World Tour," which hits North America after its current European leg, is named for a new album that didn't materialize as planned before the band hit the road, but the Cure have been beginning and ending their sets with two new songs, "Alone" and "Endsong," that will presumably surface on the album when it finally drops. The rest of the night is given over to material from the band's—get this—nearly 50-year career, including the long lugubrious stuff you diehards cherish and the college-radio synthpop preferred by poseurs like me.  With the Twilight Sad. Sold out. 7:30 p.m. 199 W. Kellogg Blvd., St. Paul; find more info here. June 8.—Keith Harris
Tyler Childers
The Armory
Stylistically, lyrically, and conceptually, Childers has been an especially ambitious country traditionalist (don't dare call him Americana!) since he cut his first record at nineteen. He closed his otherwise instrumental bluegrass album, A Long Violent History, with a title track that addressed the past and present of racism. For his fifth album, he went gospel—and how. Can I Take My Hounds to Heaven? repeats eight songs in three different versions: A "Hallelujah" version recorded with his band the Food Stamps, a "Jubilee" version that brings in horns and strings for a near-Dixieland feel, and a "Joyful Noise" version of remixes that incorporates samples. He doesn't skimp on the theology either: "The Triune God" gets a titular shout out and Childers revisits his old track "Purgatory," where he hopes the Catholics are right that there's a third option for the afterlife because otherwise he's bound for Hell. As for the title track, Childers lets some kindly proselytizers know that if he can't bring his pooches along to the hereafter, that's a dealbreaker for this hunter. With Marcus King. $189+. 7 p.m. 500 S. 6th St., Minneapolis; find more info here. June 14.—Keith Harris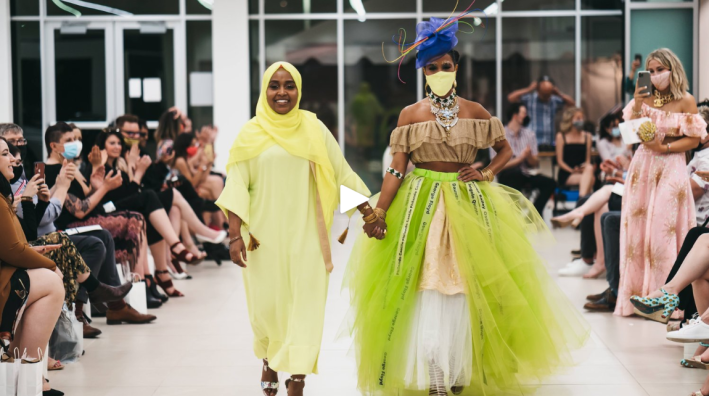 FESTIVALS
Minneapolis-St. Paul International Film Fest
The Main Cinema
For the past 42 years, MSPIFF has brought a mind-boggling number of films to Minnesota. We're talking about movies from over 50 countries in over 50 languages. Whew. Special collections include dives into Asian, African, and Latino cinema. There's a showcase celebrating women filmmakers, another focuses on LGBTQ flicks, and yet another is all about Minnesota makers. Highlights include Dreamin' Wild, Bill Pohlad's latest directorial effort examining the late in life success of Donnie Emerson; and It's Only Life After All, a documentary covering the 40-plus year careers of Indigo Girls Amy Ray and Emily Saliers. There's also a new movie about Mary Tyler Moore, and the buzzy Chevalier, about a Black violinist/composer who had a love affair–and falling out with–Marie Antoinette. Stay tuned at Racket: We'll be covering the fest, which is mostly taking place at the newly(ish) renovated Main Cinema, but will also be popping up at the Landmark Center and the Capri Theater. Check out the complete schedule online. 115 SE Main St., Minneapolis. April 13-27.–Jessica Armbruster
Fashion Week MN
Various Locations
Twice a year–about 10 days in the spring and 10 days in the fall–fashionistas, shop owners, designers, and more come together for Fashion Week MN, a fest filled with runway shows, special sales, panel talks, and cocktail hours celebrating our local scene. This spring's installment is loaded with casual parties and shopping ops, all covering timely themes and topics. Rose and Bull's New Millenium will showcase vintage looks from the Delia's era, Northern Lights highlights Indigenous makers from all of the U.S., Coalesce features AAPI and BIPOC talents, and the fashion fest finishes things up with a glam party at the Museum of Russian Art. Most events are ticketed; you can find the complete schedule online. April 23-29.–Jessica Armbruster
Doors Open Minneapolis
Various Locations
Nosey folks who like to snoop: Doors Open Minneapolis is the festival for you. Throughout the weekend, nearly 100 restaurants, public institutions, bars, music venues, theaters, and more will open up spaces rarely seen by the public, inviting you to explore, tour, and learn a little more about Minneapolis. Theaters hosting backstage tours and family-friendly activities include Orchestra Hall, the Woman's Club, Theatre in the Round, and Music Box Theatre. If cityworks is more your thing, you can take a walk though Minneapolis's main post office, Minneapolis Traffic Management Center, or Minneapolis Park and Recreation Board Water Works Pavilion. Stroll through a new fire department office, watch a live camera under a sewer gate, and learn a little bit about The Lift Garage, a nonprofit auto repair shop that works to get people on a budget to keep their cars running. For a complete list of buildings and what they'll be up to this weekend, click here. May13-14.–Jessica Armbruster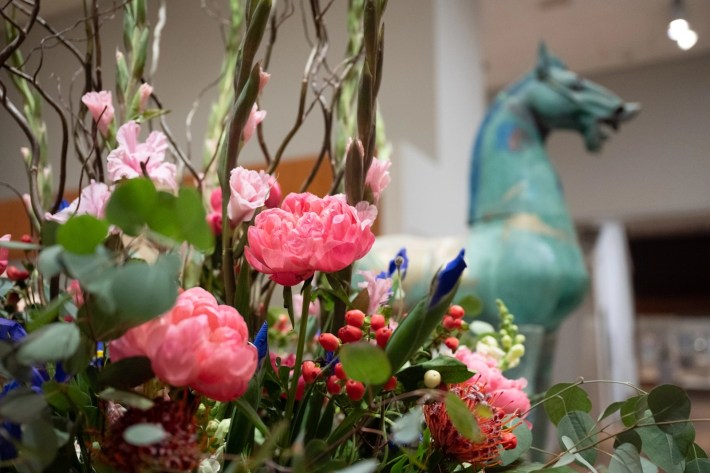 ARTS
Artist Talk: Skawennati on Indigenous Futurisms and World-Building
Weisman Art Museum
When I visited "Message from Our Planet: Digital Art from the Thoma Collection," in February, my friends and I kept finding ourselves quietly watching Skawennati's TimeTravellerTM, a multi-video series that uses Second Life software to travel through the historical trauma and triumphs of Indigenous peoples. It's a trip, literally, as a time-traveling Mohawk woman from the future learns about history from her people's perspectives while also hanging out, meeting new people, and engaging in some cybersex. (The Metaverse wishes.) This spring, Skawennati will be in town to talk about her work, of Indigenous Futurism, and what our past really looks like when we remove that colonialist lens. Admission is free, but the museum recommends RSVP'ing here. 6 p.m.  333 E. River Rd., Minneapolis. April 19.–Jessica Armbruster
Art In Bloom
Minneapolis Institute of Arts
Every spring, Mia challenges local florists with the task of recreating a specific work in the galleries using greenery and flowers. The resulting works are kinda fascinating, demonstrating that all art, whether someone is pushing paint or arranging flora, has to respect certain rules of composition and design. Pieces will be on display throughout the weekend (though it's best to get there earlier before the wilting begins). Admission, as always, is free, though there will also be a variety of related events, including a workshop on pollinator gardens, a benefit sneak-preview party, and kid-friendly fun on Sunday afternoon. Find all the details here. 2400 Third Ave. S., Minneapolis. April 27–30.–Jessica Armbruster
Saint Paul Art Crawl
Various Locations
Since 1991, the Saint Paul Art Crawl has been inviting people to explore the studios, galleries, and artists' lofts in our capital city. That makes it the longest running event of its kind in the nation. The crawl began as a Lowertown showcase, but over the years it has expanded and grown to encompass 10 different neighborhoods to be enjoyed over the course of about a month. Things kick off this year with happenings on the West Side and Cathedral Hill, followed by weekends on West Seventh, downtown and Lowertown, and in South Como, Payne/Phalen, and Merriam Park. Hours vary per venue, but in general each weekend they are: 6-10 p.m. Friday; noon to 8 p.m. Saturday; noon to 5 p.m. Sunday. Find more details here. April 14-May 7.–Jessica Armbruster 
Art-A-Whirl
Northeast Minneapolis
According to NEMAA's Art-A-Whirl site, the event is the biggest of its kind. And boy, you can tell. Over the next three days the crowds will be out and about, and you'll probably be part of it. There will be pop-up shows, special receptions, concerts, beer gardens, tents with… stuff, sidewalk vendors, food trucks, drunks, and free bus rides (trust us, you don't want to drive at this thing). It's gonna be a lot of fun, guys. But, way more importantly, let your time at this mega-fest serve as a reminder that you should be enjoying this artsy area year round. Since the festival reached peak attendance, artists groups have started sharing the love, hosting regular open studio events. So stop by a Second Saturday sometime, do some early holiday shopping at Art Attack, or sign up for one of the many workshops scheduled throughout the year. Find more info for AAW online. 5-10 p.m. Friday; noon to 8 p.m. Saturday; noon to 5 p.m. Sunday. May 19-21.–Jessica Armbruster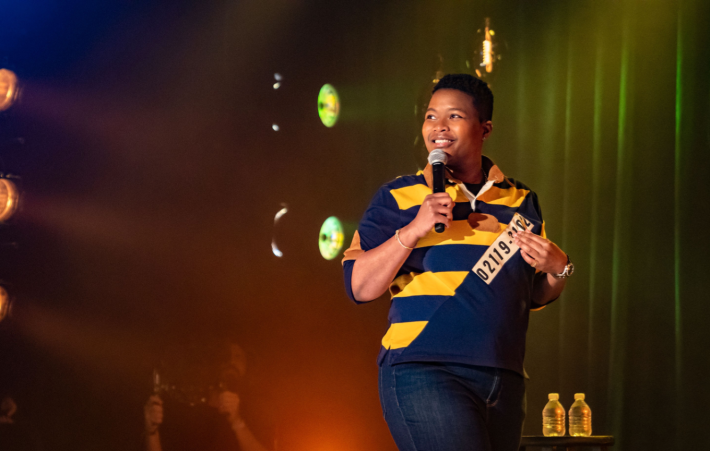 COMEDY
Andrew Dice Clay
In 1990, at the peak of his fame, The Diceman became the first-comic to sell out Madison Square Garden for consecutive dates. Last decade, his career took a curious turn for the dramatic with major roles in Woody Allen's Blue Jasmine and Bradley Cooper's A Star Is Born. It'll be interesting to see how his purposely offensive, in-your-face set has evolved with the times—or hasn't. $85-$130. Rick Bronson's House of Comedy, 60 E. Broadway, Bloomington; find more info here. March 31-April 1.
Sam Jay
This SNL writer is blowing up in front of the camera with an HBO show (PAUSE with Sam Jay) in addition to a Peacock one (Bust Down). The queer, Black Atlanta native receives frequent comparisons to the late, great Patrice O'Neal. $20. Acme Comedy Co., 708 N. First St., Minneapolis; find more info here. April 5-8.
Brandie Posey
Posey's website describes the L.A. comic as a "Riot Grrrl on acid," a formula that has led to opening gigs for standup greats Maria Bamford and Kyle Kinane, as well as for punk band Against Me! $15. Comedy Corner Underground, 1501 S Washington Ave, Minneapolis; find more info here. April 7-8.
Emil Wakim
The sharp Brooklyn-based comedian appeared on The Tonight Show last year, and pops up more frequently to his growing TikTok audience of 20K+. $24/$59.40. Rick Bronson's House of Comedy, 60 E. Broadway, Bloomington; find more info here. April 13-15.
Jimmy Pardo
The longtime Conan collaborator has been slugging it out in the clubs since the late '80s. His podcast, Never Not Funny, helped pioneer the comedy pod sector back in '06; it's still around and still, as promised, funny. $22/$37. Acme Comedy Co., 708 N. First St., Minneapolis; find more info here. April 28-29.
David Cross
Last year, Cross packed the 7th St. Entry while workshopping material for his new hour. (Certain Racket staffers are kicking themselves for not trying harder at tickets.) Now the star of Mr. Show and Arrested Development is ready to show that hour, dubbed "Worst Daddy In the World," at a much fancier venue. $42.50-$142.50. Fitzgerald Theater, 10 E. Exchange St., St. Paul; find more info here. May 12.
Samantha Bee
Full Frontal with Samantha Bee ended its six-year TBS run last summer, so the ex-Daily Show standout is taking her feminist comedy on the road. "Your Favorite Woman" is "a new live show based on her self-appointed moniker and morning affirmation. This show will celebrate the fact that women are fully f*cking cool, despite what six Supreme Court Justices and her Instagram feed seem to think." $39.50-$129.50. Pantages Theatre, 710 Hennepin Ave, Minneapolis; find more info here. May 12.
Pete Holmes
There has always been a low-key churchiness or camp counselor vibe to Holmes. The very funny actor/podcaster must be working clean these days, considering this is an all-ages show. The title of his last special, 2018's Dirty Clean, serves as additional no-cussing evidence. $35-$45. The Fillmore, 525 N. 5th St., Minneapolis; find more info here. June 17.
All comedy blurbs by Jay Boller
Stay in touch
Sign up for our free newsletter