Events
Sauna Stuff, Saint Paul Winter Carnival, Build-A-Beer: This Week's Best Events
It's a stacked week thanks to two epic festivals and a sports tournament.
10:21 AM CST on January 24, 2022
Now that the temps have dropped into the frozen tundra zone, it's time for Minnesotans to decide how they are going to spend their days until the thaw. Do we dare to venture outside, where the elements might kill us? Do we head indoors, where the plague awaits? Or, do we stay home and hermit away, sharing stories (streaming services) in front of a campfire (TV)?
No matter what approach you take this winter (or each day), we'll have options for you every Monday here in Event Horizon.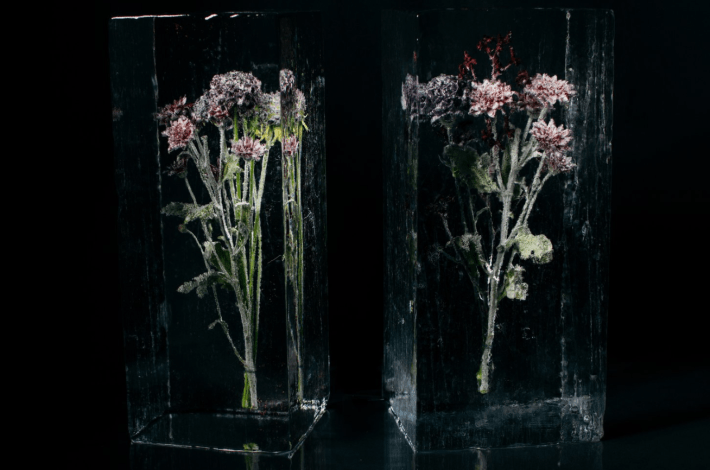 WEDNESDAY 1.26
Great Northern Festival
Various Locations
I've got plenty of reservations about the whole "North" branding effort (starting with the fact that it's a branding effort) but I gotta admit this is a cleverly curated festival that taps effectively into what makes Minnesota culturally and ecologically unique. The festival kicks off Wednesday night with a "winter village" launch party at northeast Minneapolis's Quincy Hall, then begins in earnest the following day. Highlights include a greenhouse of local flora, encased in ice, in a downtown St. Paul alley, curated by Jovan C. Speller and Andy DuCett; "thermic bathing experiences'' (fancy branding terms for a sauna and a polar plunge); a series of climate discussions; opportunities to experience sound deprivation at the anechoic chamber at Orfield Laboratories, and plenty of individual events. I guess that does sound pretty "great." Find the complete schedule here. Through February 6 —Keith Harris
Taylor Williamson
Acme Comedy Co. 
Williamson's career is weirdly tethered to network TV contests. In 2010, the slight, vocal-frying millennial competed on NBC's Last Comic Standing with limited success. Three years later he'd fare much better on that network's mega-popular America's Got Talent, establishing a frenemy relationship with judge Heidi Klum and eventually finishing 2nd. Williamson is a natural performer whose broad, observational material works clean on reality TV or edgier in the clubs. A week after we lost Louie Anderson, supporting standup comedy at one of his favorite clubs just feels right. $15-$35. 8 p.m. Wednesday and Thursday; 7 and 9:30 p.m. Friday and Saturday. 708 N. First St., Minneapolis; find more info here. Through Saturday —Jay Boller
Arbeiter Brewing Anniversary Week
Arbeiter Brewing Co.
We're fans of Arbeiter here at Racket, so we're pleased to tell you that the Minnehaha Avenue brewery turns one whole year old this week—and to celebrate, they're rolling out "a banger selection of beers." The fun starts on Wednesday, with Scottish Wee Heavy, followed by a Secret Anniversary Beer on Thursday. Friday is for the 45th Parallel Apple Brandy Barrel-Aged Roggen Stickum Rye Sticke Alt and J. Carver Whiskey Barrel-Aged Roggen Stickum Sticke Alt—say that five times fast. And on Saturday the 29th, they'll release Buffalo Trace Bourbon Barrel-Aged Imperial Stout. Happy birthday, Arbeiter! Maybe next year we can blow out the candles on the cake without worrying about this whole nightmarish pandemic. 3038 Minnehaha Ave., Minneapolis; find more info here.—Em Cassel
U.S. Pond Hockey Tournament
Lake Nokomis
This weekend, hockey fanatics, from amateur to retired pros, will be at the lake to compete for the Golden Shovel. After taking a corona year off, the gang is coming together again for the U.S. Pond Hockey Tournament. This year, the event will be spread out over two weekends instead of one, and we're now in the second week. Divisions include men's, women's, sled, rink rat, 40-plus, and 50-plus. In addition to cheering on teams, spectators can enjoy free open skating on a separate ice rink, food concessions, and a beer garden. Click here for more info and for the complete schedule. Free. 4 to 9 p.m. Wednesday and Thursday; 8 a.m. to 6 p.m. Friday through Sunday. 4800 E. Nokomis Pkwy., Minneapolis. Though Sunday –Jessica Armbruster  
FRIDAY 1.28
Saint Paul Winter Carnival
Various Locations
The Saint Paul Winter Carnival might be the only local festival that was borne out of spite. When a few East Coast journalists deemed Minnesota an inhospitable Siberia in 1885, the locals responded with an outdoor carnival the following year. Over 100 years later (136, to be exact), we're still partying every January to prove them wrong. Suck it, easterners! This year's event takes place January 28 through February 6, and will include ice and snow sculpting contests, fireworks in Rice Park, special happy hours, family-friendly events outdoors, sporting tournaments, a parade, and more. High-five, Siberia. Events take place all over the city, but many happenings are scheduled in the usual place downtown near Rice Park/the Landmark Center, as well as at the Minnesota State Fairgrounds. Find the full schedule at wintercarnival.com. Through February 6 –Jessica Armbruster
Walker Hayes
Palace Theatre
Hayes went viral last year when TikTokkers turned his single "Fancy Like" ("we fancy like Applebee's on a date night") into a dance challenge. That cut appears on Country Stuff: The Album, released last Friday, which fluffs up the EP of the same name from last year with some prime new tracks. Though sober, he celebrates "Drinkin' Songs" (hey, it's part of the job) and makes up for that with the humorous "A.A." (written with Nashville aces Shane McAnally and Luke Laird). His beats are Sam Hunt lite, more domestically inclined than seductive, with jumbo achy-breaky guitar licks. With Mackenzie Potter. All ages. $25-$50. 6 p.m. 17 W. Seventh Place, St. Paul; find more info here. —Keith Harris
Chris Maddock 
Comedy Corner Underground
After establishing himself as one of the strongest local comedy performers, Maddock took the logical career pivot into country music. Sorta. The Stillwater native's latest album, Country Music Legend, sounds like pure standup comedy on Spotify, though the stage hour has Maddock in western wear and slingin' a guitar. Conversational and joke-loaded, the bits muse on everything from evil popes to old food to quiet sex. Fellow local Abenezer Merdassa opens. $12. 8 p.m. Friday and Saturday. 1501 S. Washington Ave., Minneapolis; find more info here.—Jay Boller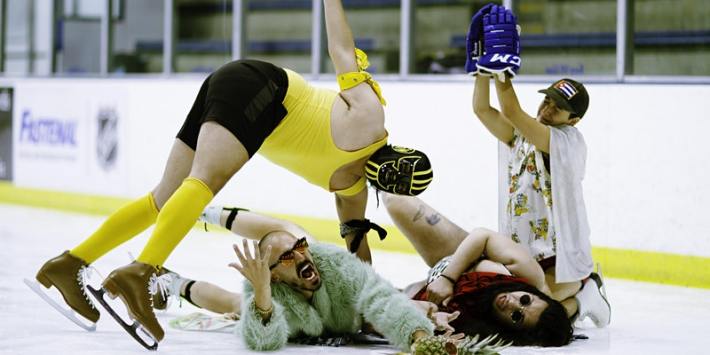 SATURDAY 1.29
Latins on Ice
Lake Nokomis
Winter in Minnesota is… an experience. This weekend, Teatro del Pueblo and friends will take to the ice of Lake Nokomis to share tales of chilling terror and triumph of winter here from a Latinx perspective. Featuring artists like Sabrín Diehl, Isabella Dunsieth, Antonio Rios-Luna, Xochi de la Luna, and Alex Barreto Hathaway, this show is free, and takes place during the U.S. Pond Hockey Championships. There will be storytelling, riffs on Latin culture, and even a few (probably precarious) attempts at ice skating. You'll find them on the frozen lake; look for the inflatable palm trees and beach towels, and you can RSVP to the event here. Free. 11 a.m. Saturday and Sunday. 4800 E. Nokomis Pkwy., Minneapolis. Though Sunday –Jessica Armbruster 
Build-A-Beer: Adjunct Bar
Broken Clock Brewing Cooperative
I've tried homebrewing beer before, and it, ah, did not turn out great. So I'm intrigued by this "Build-A-Beer" situation at Broken Clock, which lets you "make" your own adjunct using their beers as a base. First, choose from their BA Russian Imperial Stout, Porter, or Blonde. Next, add up to three adjuncts—marshmallows, coffee, graham crackers, Oreos, Nilla Wafers, Cinnamon Toast Crunch, and more—to create your special infusion. Pop it all in a French press, stir, wait a few minutes, push the plunger, pour, and voila: your very own marshmallow cinnamon toast coffee bean porter. $10-$12 (depending on the beer). 2-6 p.m. 3134 California St. NE, Suite 108, Minneapolis; find more info here. —Em Cassel
Art Sled Rally
Powderhorn Park 
I'll tell ya what: I ventured outside the home last weekend for the first time in… far, far too long. My destination: Hanging out with my five-year-old nephew at the Lake Harriet Kite Festival. And ya know what? It's easy to forget, given the protracted End Times we're still enduring, how dang endearing arty, community-based Minneapolis events can be. Art Sled Rally should be no exception. Founded in 2008, the event features youngsters barreling down the sled hill at Powderhorn Park in zany, cardboard-embellished sleds. The tradition isn't all that new: Arty sled events at Powderhorn date back to the early 1900s, according to organizers. Anyone is welcome to enter a sled into this year's celebration, provided you register online beforehand. Free. 2 p.m. 3400 15th Ave. S., Minneapolis; find more info here. –Keith Harris 
Saintly City Cat Show
Saint Paul RiverCentre
Meow meow meow! It's cat time at the Rivercentre. A few weeks ago it was all about the dogs; this weekend we get to party with our feline friends. Each year, humans bring their gentle buddies to St. Paul in hopes that their pretty kitty will be crowned King or Queen of the Winter Carnival. You never know who will show up: hairless and high-energy Sphynxes, curly-fur Rexes, big ol' fluffy Maine Coons, super-floof Persians, or cantankerous alleycats. Meet a variety of pets this weekend, and make your way through the vendors expo, where you'll find adoptable animals, cool pet services, and all kinds of cool stuff to spoil your kitty with. Find more info at Saintlycitycatclub.org. $3-$4. 9 a.m. to 5 p.m. Saturday; 9 a.m. to 4 p.m. Sunday. 175 Kellogg Blvd. W., St. Paul. Through Sunday –Jessica Armbruster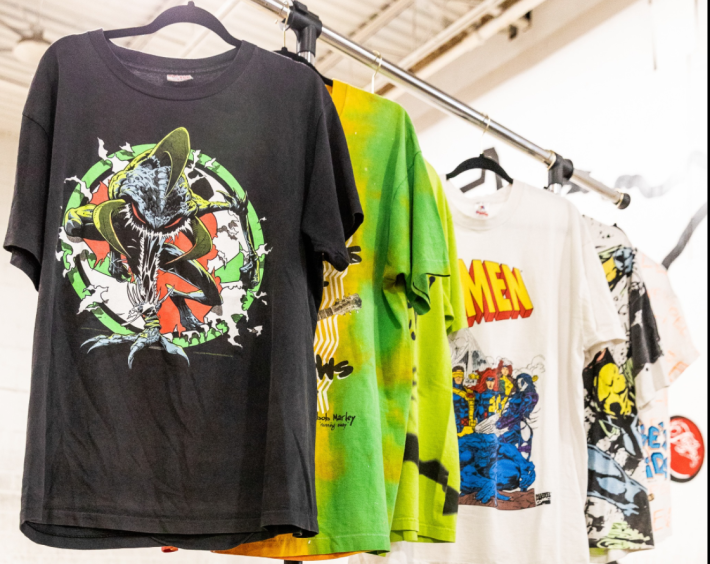 Twin Cities Vintage Fest
Minneapolis Convention Center
Yep, stuff from the '80s and '90s is considered vintage these days. One huge bonus: Rocking a look from the era is way more casual than something pulled together from the '60s or '70s. Think cotton T-shirts big enough to swim in, emblazoned with cartoon characters (Garfield! Ninja Turtles! X-Men!); baggy jeans that are comfy no matter how bloated you are after two years of quarantine; and giant plastic jewelry that looks like it jumped off of a Lisa Frank Trapper Keeper. Shop these two decades this weekend at the Twin Cities Vintage Fest, a popup party featuring 100-plus vendors. This summer, they held court one at Familia's parking lot. This winter they are going big, spreading out in a huge space inside the Convention Center downtown. The '80s and '90s weren't just about the look though, it was also about the life. That means you'll also find home goods and entertainment here. Shop old-school Nintendo games, aka the ones you used to have to blow on the cartridge to get them to work; take home some E.T. pint glasses from Pizza Hut; and stock up on vinyl. They'll also be setting up a vintage arcade, photo ops, and a $5 bargain bin. Find tickets and more info at tcvintagefest.com. $5 presale/$8 at the door; $20 early bird tickets. 10 a.m. to 5 p.m.; 9 a.m. early bird. 1301 S. Second Ave., Minneapolis. –Jessica Armbruster
SUNDAY 1.30
Philip Glass Party
Malcolm Yards
Here's one of those Great Northern Festival one-off events I alluded to above. It's Philip Glass's 85th birthday (actually, the 31st is) and if you were in New York, you could celebrate the occasion with Laurie Anderson at the Rink at Rockefeller Center. (Skating around the same loop again and again is a pretty good metaphor for Glass's music, huh?) Well, whoop-de-doo. We've got plenty of ice rinks in Minnesota, but does New York have the United Crushers Mill? That landmark will serve as a movie screen tonight, as Glass's experimental environmentalist film Koyaanisqatsi, made with Godfrey Reggio, will be projected on the mill. Nearby Malcolm Yards will also have specialty cocktails, vegan cake, and Glass's favorite pizza, which is apparently… potato? Free. 6 p.m. 501 30th Ave. SE, Minneapolis; find more info here.—Keith Harris
ONGOING
The Art Shanty Projects
Bde Unma/Lake Harriet
Hell yeah! After taking a coronavirus year off, the Art Shanty Projects are back. There is a teeny tiny catch, however: All shanty shenanigans will be 100% outside this year. But the usual fun will be familiar, as artists, scientists, teachers, musicians, and more will invite guests to engage and explore a variety of themes and ideas, including global warming, equity, and accessibility. There will be art, including an installation of 600 ceramic flowers by Damien Wolf and ice sculptures that people are welcome to smash to bits. There will be athletics, with lacrosse sessions and frozen yoga led by BIPOC instructors. Winding Sheet Outfit will present a play from inside a translucent clock tower, and a giant amp-shaped shanty will host local musicians and DJs. Admission is a suggested donation of $10-$20 to keep things going into the future. 10 a.m. to 4 p.m. Saturdays and Sundays. 4135 W. Lake Harriet Pkwy., Minneapolis. Through February 6 –Jessica Armbruster
Ice Palace Maze
Stillwater Zephyr Theatre
Getting lost in a land of ice: No, it's not a life-or-death situation, it's whimsical winter fun! For this massive ice maze in Stillwater, 775,000 pounds of ice was used to build 10-foot-tall walls that will take you on a half-mile stroll designed to (safely) confuse the fuck out of you. Once you escape you'll be treated to other things to see, do, and consume. A huge slide is open to kids and grownups alike, hot chocolate and s'mores will be served, and there will be an ice bar pouring delicious booze for those of age. Learn more about this little ice fest here. $20; $12 kids 12 and under. 2-10 p.m. Mondays through Fridays; noon to 10 p.m. Saturdays and Sundays. 601 N. Main St., Stillwater. Through February 20 –Jessica Armbruster
The Minnesota Ice Castle
Long Lake Regional Park
This year is already bringing us bummer news: Park officials recently warned that it's probably not going to be a good winter for access to the Apostle Ice Caves. So if you're looking to see ice doing weird/cool stuff, you're going to have to venture elsewhere. One option: This massive, man-made ice castle filled with all kinds of things to see and do. The enchanted "home" is made out of millions of tiny icicles that have been pressed together by hand, and the results are gorgeous. There are huge archways and caverns that will make you feel like an arctic explorer, there are ice slides to zoom down, and there are little tunnels to crawl through to discover a magical surprise on the other side. There's also private, fire-lit VIP alcoves, if you're looking for a romantic date spot… or just a majestic place to social distance. Dress warm and RSVP online to reserve a time to visit. $11-$15; $16-$22 weekends. Thursdays through Mondays. 1500 Old Hwy 8, New Brighton. Through February 13 –Jessica Armbruster
Outdoor Rinks are Open
Various Locations
Now that the deep freeze has arrived, outdoor ice skating has returned to the cities. While this handy map can help you find a Minneapolis or St. Paul park rink, there are also a few new additions and special events scheduled this week worth noting. If you venture out to Eagan (2611 Nordic Way), you'll find that the Vikings' training campus is hosting Winter Skolstice, a two-month celebration of ice sports. Multiple rinks will be open for free ice skating (bring your own skates), and there's a hill for sledding. Pond hockey tournaments are planned, and free curling lessons will be offered on weekends during the Winter Olympics.  If you're feeling bold, there's outdoor yoga and HIIT workouts scheduled, too. A warming house with Nordic eats, hot drinks, and live music will be open daily to keep you from freezing to death. Out in Edina (7499 France Ave. S.), Centennial Lakes is hosting daily ice skating until the melt. A warming house will have skates available to rent for $8, or take to the ice in your own pair for free. –Jessica Armbruster
Winter Warm-Up
US Bank
Ever thought to yourself: "Gee, I sure wish I could take a few laps in my inline skates on the very field where the Vikings embarrass themselves week after week." Well you are in luck! Winter Warm-Up is back this December and January, letting runners and skaters alike zip around the stadium's main and upper concourses. Family skate starts first at 5 p.m., followed by "athletic skating" from 8 to 9 p.m. Tickets are only available online—grab yours and find additional info via Ticketmaster—and be prepared to sign a waiver in case you pull an Adam Thielen and sprain your ankle. $12 (free for children 3 and under). 5-9 p.m. Tuesdays and Thursdays through January. 401 Chicago Ave., Minneapolis. –Em Cassel
Stay in touch
Sign up for our free newsletter