Events
Rad Tattoos, Adorable Dogs, and Epic Ice Rinks: This Week's Best Events
Huge (ventilated) expos, easy outdoor fun, and YouTube will entertain as Omicron rages on.
10:15 AM CST on January 3, 2022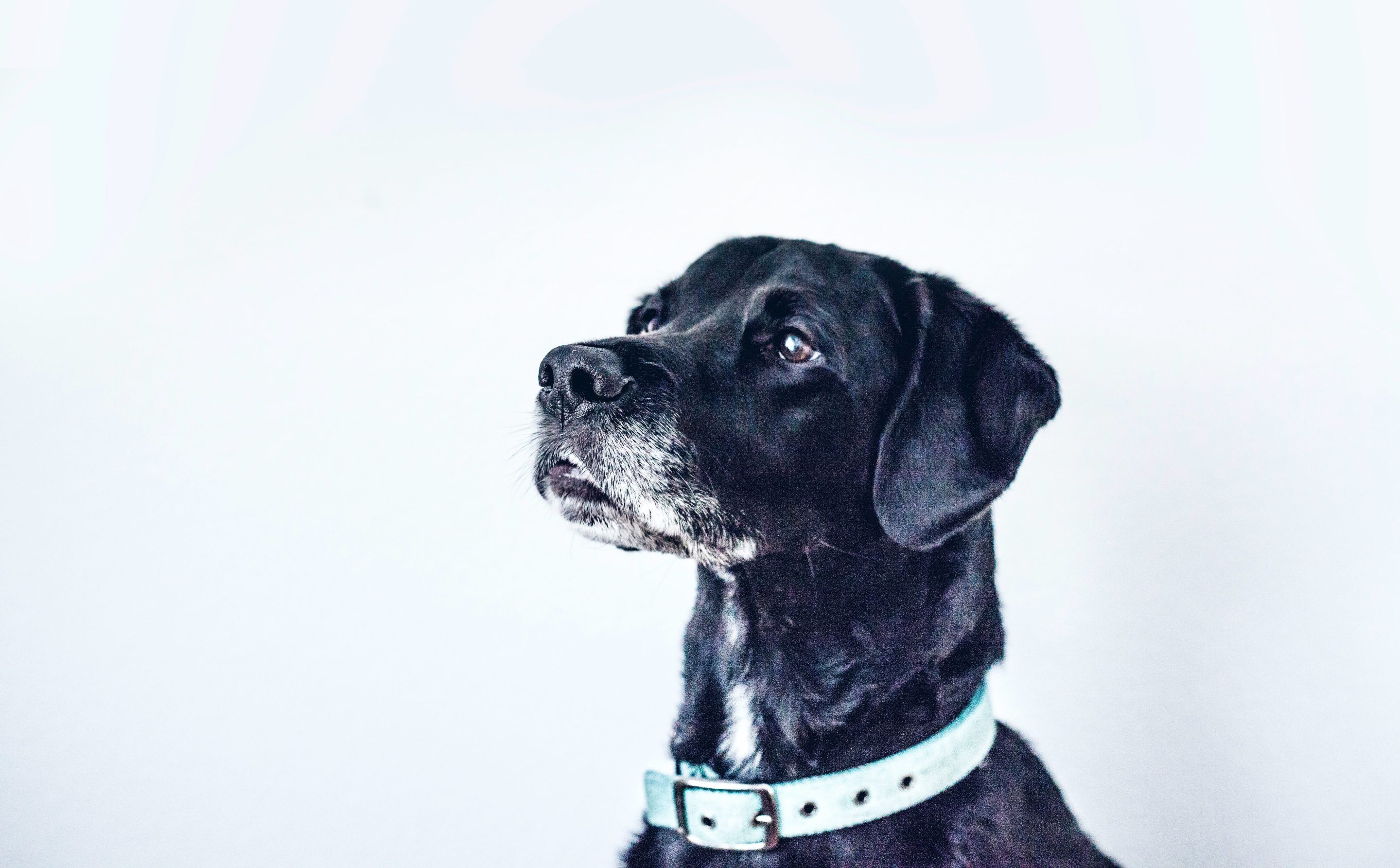 Now that the temps have dropped into the frozen tundra zone, it's time for Minnesotans to decide how to spend their days until the thaw. Do we dare venture outside, where the elements might kill us? Do we head indoors, where the plague awaits? Or, do we stay home and hermit away, sharing stories (streaming services) in front of a campfire (TV)?
No matter what approach you take this winter (or each day), we'll have options for you every Monday here in Event Horizon.
MONDAY 1.3
Outdoor Rinks are Open
Various Locations
Now that the deep freeze has arrived, outdoor ice skating has returned to the cities. While this handy map can help you find a Minneapolis or St. Paul park rink, there are also a few new additions and special events worth noting. If you venture out to Eagan (2611 Nordic Way), you'll find that the Vikings' training campus is hosting Winter Skolstice, a two-month celebration of ice sports. Multiple rinks will be open for free ice skating (BYO skates), and there's a hill for sledding. Pond hockey tournaments are planned, and free curling lessons will be offered on weekends during the Winter Olympics. If you're feeling bold, there's outdoor yoga and HIIT workouts, too. A warming house with Nordic eats, hot drinks, and live music will be open daily to keep you from freezing to death.
Out in Edina (7499 France Ave. S.), Centennial Lakes is hosting daily ice skating until the thaw. A warming house will have skates available to rent for $8, or take to the ice in your own pair for free. Finally, let's give a shout out to the Luminary Skating Party, a very neighborhood-y skating event slated for Bryant Square Park (3101 Bryant Ave. S.), which south Minneapolis folks may know as the big-ass rink by Pizza Luce. This Saturday, January 8, from 5 to 11 p.m., there will be hundreds of candle-lit lamps decorating the park, plus a bonfire to keep everyone toasty. –Jessica Armbruster
THURSDAY 1.6
Slap Shot 
The Parkway Theater
Look, I'm biased on this one. I've owned multiple copies of Slap Shot on VHS over the years and the Hanson brothers are tattooed on my thigh. But you can trust me: One of my favorite moviegoing experiences ever was catching this 1977 minor league hockey and heartbreak classic at a midnight screening at Boston's Coolidge Corner Theater, where their projectionist told us it's also his favorite movie. It's one of Paul Newman's iconic roles and it's the perfect 1970s sports movie. If you can make it to this installment of Thursday Night Classic Film at the Parkway, you absolutely should. Old-time hockey! $9. 7 p.m. $9. 4814 Chicago Ave., Minneapolis. Find more info and tickets here. —Em Cassel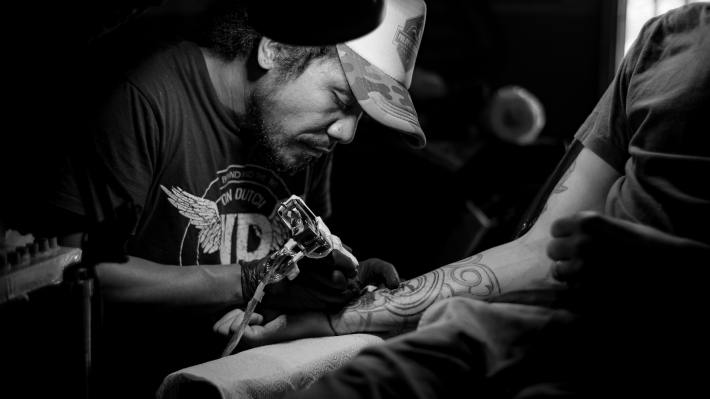 FRIDAY 1.7
13th Annual Tattoo Festival
Hyatt Regency 
This weekend, artists and body-art collectors will convene. Normally, scoring the tattoo of your dreams involves traveling to the artist. Conventions like this, however, bring the tattoo artists to you. In a time when travel may be limited due to finances or safety, it's a good shortcut. Some folks head to the show to get work done, others go to meet famous talents, and some go to gawk at the rad pieces (most likely you're here for all three). Check online if you're looking to schedule a session, as they tend to get snatched up before this event even begins. Guests in town include Horiryu, a Japanese artist specializing in traditional Asian tats; Ink Master vets such as Cleen Rock One, Janelle Hanson, and Big Jazz; and Annette LaRue from Vice TV's YouTube series. Daily tattoo contests are free to watch, but cost $10 to enter; categories include best placement, black and white work, color, and tattoo of the day. $20 daily admission; $40 weekend pass. 2-11 p.m. Friday; 11 a.m. to 11 p.m. Saturday; 11 a.m. to 8 p.m. Sunday. 1300 Nicollet Mall, Minneapolis. –Jessica Armbruster
First Avenue's Best New Bands
First Avenue
Live music might be in a state of awkward limbo, but that's just stopping today's youth from pursuing their rock 'n' roll dreams of fast cars, cocaine, the cover of Creem magazine, and other things we're pretty sure Gen Z is disinterested in anyway. Presented annually by First Avenue and Radio K, the BNB showcase is always a neat opportunity to take the pulse of the local music scene's newest/buzziest members. This year's top-of-bill performer is brother/sister alt-rock duo Durry, whose viral TikTok origins were scooped by Racket this past summer. Other performers include: the soulful, jazzy, hard-rocking, and genre-shunning singer EVV; Honeybutter, whose bio is better than anything I could ever write ("These three pieces of toast are multigrain babes: acoustically-rooted, leavened by jazz, and baked to a perfect Honeybutter golden brown"); silky-smooth Liberian hip-hop artist Kokou Kah; Eau Claire-born, Duluth-based singer-songwriter Lanue, whose new album features collabs with members of Low, Bon Iver, and Trampled by Turtles; "post-everything" art-rapper Papa Mbye; and Racket faves Vial, the super-fun punk band that once embraced (but never explained) the "honk rock" genre. $12-$16. 6:30 p.m. 701 N. First Ave., Minneapolis. Find more info here.—Jay Boller
Fun City Editions
Trylon
The film industry is not particularly adept at (or interested in) historical preservation. Lots of great movies are unavailable in physical formats, which means that if some big corporation doesn't want to make them available for streaming, those films essentially no longer exist. (Read more about these problems in Racket's recent celebration of all things VHS.) That's why the work of folks like Jonathan Hertzberg, whose Fun City Editions restores and re-releases "lost" films, is so important. Just last week, it announced a Blu-ray of Lynne Ramsey's great 2002 film Morvern Callar, and Hertzberg will bring two of his restorations to the Trylon this weekend. Christopher Petit's Radio On is a 1979 black-and-white British road movie with a killer post punk soundtrack (Bowie, Kraftwerk, Devo, and more) that serves as a link between the expansive vision of directors like Wim Wenders and the stripped indie film aesthetic of the '80s. Also screening will be Walking the Edge, from 1985, which was one of Tarantino's inspirations for Jackie Brown. (He even used the same leading man, the underappreciated Robert Forster.) $8. 2820 E. 33rd St., Minneapolis. Through Sunday; find showtimes and more info here.—Keith Harris
Land O' Lakes Kennel Club Dog Show
Saint Paul RiverCentre
Currently, the "Upcoming Events'' section of the RiverCentre's website is mostly devoted to COVID-19 testing dates—fun! So seeing the annual arf-tastic American Kennel Club Dog Show on the schedule is a welcome relief. Over 1,600 doggies representing 197 breeds will compete at this year's event, including, for the first time ever, the Russian Toy. Saturday and Sunday will feature a no-stakes puppy party open to four- to six-month-old pups, as well as a Dog Expo featuring things like flyball and sled-dog demonstrations. Also at the show: guided tours, a doggo market, and some K-9 officer copaganda. $10. 8 a.m. to 6 p.m. Friday through Sunday. 175 Kellogg Blvd. W., St. Paul. Find more info here.—Jay Boller
Scream It Off Screen
Parkway Theater
In many cultures, it is traditional to begin a new year by gathering together to shout at movies [citation needed]. OK, well, anyway, maybe it should be. If you've never been to Scream It Off Screen at the Parkway (happens every first Friday of the month), it's… well, a scream. The rules are simple: The organizers accept movie submissions, then they screen each (un-previewed) piece until people in the audience have had enough and shout for it to end. (If you happen to have a completed film to submit, by the way, today is the deadline.) The film that lasts the longest wins. It's democracy in action, and how often do you get to scream in public like that? Almost never! Scream extra loud, I guess, because you'll be masked, right? If you're understandably reluctant to join a screaming horde as Omicron rages, Scream It Off Screen will also be live on YouTube. Terrify your neighbors as you shout alone at home. $10. 8 p.m. 4814 Chicago Ave. S., Minneapolis. Find more info here.—Keith Harris
SATURDAY 1.8
Cal Surf Goes Underground
Underground Music Venue
Pop-up skateparks? Yeah, it's kinda a thing. In the summer, mini ramps have been known to show up during Open Street events, in taproom patios, and at family-friendly festivals. But once the weather gets colder, random opportunities to stumble onto a guest ramp becomes pretty rare. This Saturday, you'll find one such unusual gathering at Underground. Free open skate starts up around 5 p.m. A concert follows, with Paqrat, Lapdog, Huff, and Birth Order set to perform. 18+. Music is $10; $5 with freeskate admission. Find tickets here. 5 p.m. 408 Third Ave. N., Minneapolis. –Jessica Armbruster
Stay in touch
Sign up for our free newsletter