Food & Drink
Minnesota's Lonely Links
What can the comings and goings of national restaurant chains teach us about the way we eat?
8:34 AM CST on November 29, 2021
The seed for this story was planted last fall when the St. Cloud Maid-Rite announced that it was closing, leaving the Brainerd location as the sole Minnesota representative of the loose meat sandwich chain. 
Then a TikTok comparing different fast food chain fries reminded me there's a solitary Minnesota Checkers location in Brooklyn Center. With these orphans fresh in mind, along with the recollection of an early summer visit to Song Tea & Poke in Blaine—then only the second location of a New-York based chain—I pitched a piece on the idea that these three are rare institutions, further away from their chains' other location(s) than any other franchise. 
I was incorrect, as it turns out. After entirely too much research, I identified at least 45 chain restaurants with one or more locations in another state and only one in Minnesota, which I've mapped for you here. (One caveat: None of the restaurants in the airport were considered; passing through airport security isn't a typical dining experience.) When these spots were examined for things they might have in common, a few patterns emerged. The rabbit hole I climbed into turned out to be fascinating. 
Let's start with The Barn in Brainerd, which is considered a Maid-Rite for all intents and purposes. Maid-Rite got its start as a chain in the mid 1920s specializing in a specific grind of meat cooked in a specially designed vessel with a proprietary blend of seasonings. The result was their signature "loose meat" sandwiches—think a sloppy joe, but without the sauce. 
But the Maid-Rite loose meat items only constitute maybe a tenth of the Barn's menu. It's really a long-lived breakfast and lunch diner with the typical food that entails, including some very popular pie. Having the Maid-Rite sign displayed outside and operating the signature cast-iron vessel where the ground beef is transformed into the mixture that adorns the Maid-Rite, Cheese-Rite—and here, a Maid-Rite Sundae—is what keeps them on the official Maid-Rite's infrequently updated locations page. 
Looking up the proximity to the next-nearest location for the outlying Maid-Rites for the original premise revealed that this location is 30 miles closer to its nearest link than the only recognized Ohio location is to its distanced neighbor. Being the last location in Minnesota, when they numbered five as recently as 2013, they fall into a category best described as "The Lasts." 
The Lasts: restaurants that once had multiple locations in Minnesota, but are now down to just one. This category includes places like Bonanza Steakhouse in St. Cloud, Cracker Barrel in Lakeville, Space Aliens Grill & Bar in Albertville, and the aforementioned Checkers in Brooklyn Center, among others. There are at least a couple two-location chains that are a closure away from joining this club. Take Pei Wei, for example, a fast-casual Pan-Asian restaurant that once had a handful of locations in the metro area: St. Anthony Village, St. Louis Park, Woodbury, and Eden Prairie. The latter two are the only ones left—not only in the state but in the northern third of the country. Haagen-Dazs, which is surprisingly headquartered in Minneapolis, only has two scoop shop locations in Minnesota, one at Ridgedale Mall, the other at the Mall of America.
Another group earns the moniker "The Hopefuls." These are the restaurants that have opened one location in Minnesota with the intent to have others follow. Some members include Spitz in Minneapolis, Pollo Campero in West St. Paul, Crafty Crab in Columbia Heights, and Rosati's Pizza in Maple Grove.
Rosati's Pizza, which I encountered while visiting all of the thin-crust square-cut pizza spots I could find, offers a wide variety of the occasionally maligned Chicago deep dish style pizzas, my preferred Chicago tavern style, and two varieties of double crust—either both on the bottom or with the toppings sandwiched between. The rest of the menu is similar to home-grown Davanni's, with sandwiches, pastas, salads, and wings. It's a surprisingly big menu for a pizza spot.
A third group gets the name "The Highlanders." (There can only be one.) These restaurants generally crop up in the largest metropolitan areas of a state, occasionally adding more locations as popularity warrants. Minnesota, by virtue of only having one major metropolis—sorry St. Cloud, Duluth, and Rochester—houses one location of the given chains by design. Sometimes restaurants in this category don't even feel like chains. For an example of one that seems to be following a traditional radial expansion, state to state, look to 801 Chophouse. Located at the fortunate address of 801 Nicollet Avenue in downtown Minneapolis, in the former Barnes and Noble space, 801 Chophouse is a Des Moines, Iowa headquartered upscale steakhouse chain. The original Des Moines location is the only other with an 801 address. 
But some of these chains forego the usual state-by-state expansion, opting instead for larger metros. Fogo de Chao, The Oceanaire Seafood Room, RH Rooftop Restaurant, Ruth's Chris Steak House, Pho Hoa, and Gyu-Kaku Japanese BBQ all fall into this club.
Gyu-Kaku on Lyndale Avenue in Minneapolis isn't only the first link of its chain in the state, but also the first Japanese BBQ spot, joining a small number of grill it yourself Korean barbecues in the metro area. You might find a similar setup at a hot pot restaurant: proteins are chosen, the heat is turned on, times are quoted, and a strategy is recommended, along with a brief lesson in how to avoid cross-contamination by using tongs for this and chopsticks for that. While enjoyable solo, this type of dining shines with a group allowing for a wide range of proteins to be sampled for a similar price as only getting one or two by oneself.
One last group is "The Couples." These restaurants currently have one location in Minnesota and one other in another non-adjacent state. 
Until very recently, Song Tea and Poke in Blaine—with only the original location in New York City and plans for a third in California—was a member of "The Couples." They've since added two more New York locations and dropped the California plans, and they're about to add three more locations in the Twin Cities metro area. With four total, we'll have more locations than New York.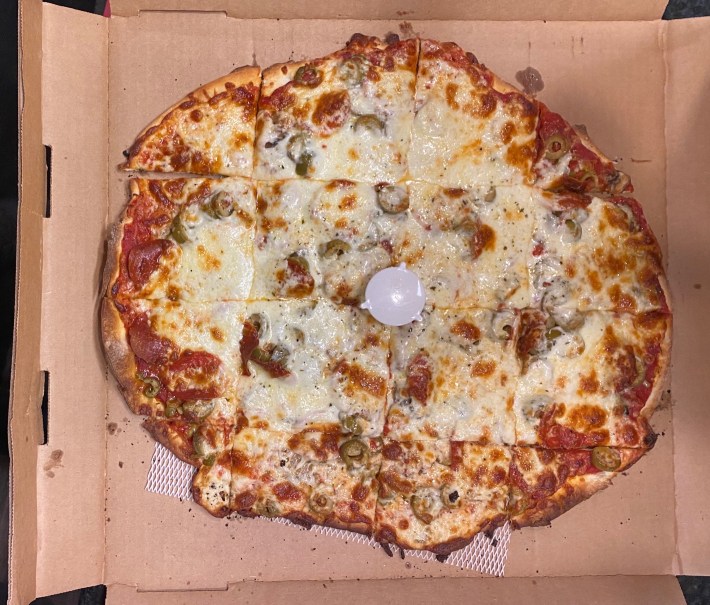 And some Minnesota-based restaurants have tried their hands at cross-state expansion as well: At least three have been members of The Couples at some point. Smack Shack in the North Loop had a second location in Chicago until four years ago; these days, they're keeping it local, readying to open their fourth Twin Cities location. Butcher and the Boar's local establishment closed, but its Mt. Pleasant, South Carolina location still operates. 
The newest (and only?) active member of The Couples is St. Paul's Bap & Chicken. Instead of opening a second location of his Korean-American comfort food counter service format in the Twin Cities market—which already has a lot of $14 starch and protein bowl options, chef and owner John Gleason decided to head southwest. With proximity to a strong Asian community, an H-Mart-like grocer, and significant population growth, the second location of Bap & Chicken recently opened in Chandler, Arizona. When I asked what other Minnesota companies' examples he hopes to follow, he indicated wanting to learn from and maybe break free from a combination of "Smack and Butchers and Craves footsteps."
While most chains seem to follow a slow, methodical expansion, some open a single location in a state nowhere near another location and expand from that single link. Some of these links eventually disappear, victims of consumers' changing tastes or the sheer amount of competition in a new market. But then there's the small town that likes one of Iowa's idiosyncratic sandwiches enough to keep it on the local diner's menu, or the town that likes likes a dirigible-themed sandwich chain so much more than a certain subterranean-named one that it's kept them flying as the last Minnesota location.
Some chains are cut and sink away under their own weight, and some persist like links around a forgotten bike swallowed by a growing tree, but new restaurant chains are always coming and going. The aforementioned Song Tea and Poke is the latest to join relative newcomers Bonchon, which made its Minnesota debut in 2018 and now boasts five locations in the state, and Million's Crab, which had two far-flung locations in Terre Haute, Indiana, and West Chester, Ohio before moving into Minnesota. 
While Bonchon and Million's Crab were only in the single Minnesota location club very briefly, more are on the way: The long-promised Mall of America location of Guy Fieri's Chicken Guy! is set to join the club, when (and if) it finally opens.
Stay in touch
Sign up for our free newsletter