Events
Freeloader Friday: 50 Free Things To Do This Weekend
Rex Manning Day at Utepils, free beer sampling at Fire & Nice, and two bands with the word "Eyes" in their name.
7:03 AM CDT on April 7, 2023
Freeloader Friday is your weekly guide to having fun no matter what your budget looks like. Each week we have a list of 100% free events like gallery parties, music, and films in the park, as well as free admission events like special happy hours, markets, and more. For our picks of the week's best events, price be damned, click here.
FRIDAY
Luke Enyeart, Nina Luna, Preston Gunderson
21+. 9 p.m. 331 Club, 331 13th Ave. NE, Minneapolis.
Big Balls, Theatre of Pain 
A celebration of early Crüe and AC/DC. 9 p.m. to 1 a.m. Shamrocks Irish Nook, 995 Seventh St. W., St. Paul.
MIXTAPE: The '80s on Vinyl
9 p.m. to 1 a.m. NE Palace, 2500 Fourth St. NE, Minneapolis.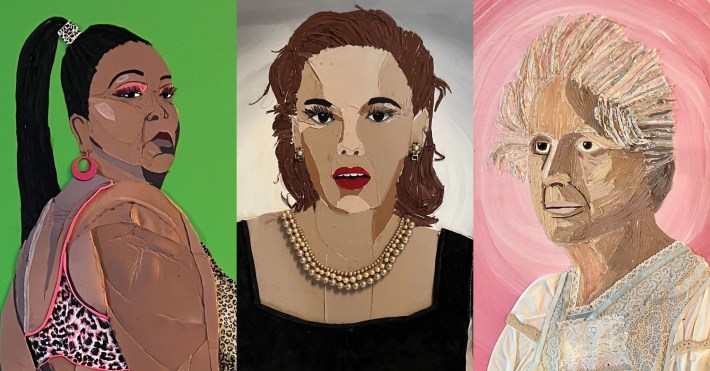 Midwest Women 
Artist Sadie Ward takes old bras and uses them to make portraits of influential women. 5-7 p.m. Second floor gallery of Coffman Memorial Union, 300 SE Washington Ave., Minneapolis.
Beer Choir 
Beer drinking with a choir. This event is also a tap takeover for Fraser. 6 p.m. Sociable Cider Werks, 1500 Fillmore St. NE, Minneapolis.
Twins Home Opener Party
Featuring beer deals, a taco truck after the game, and other deals. 11 a.m. to midnight. Inbound BrewCo., 701 N. 5th St., Minneapolis.
Book Arts Show
Featuring national and local book artists. 6-8 p.m. Friedli Gallery, 943 7th St. W., St. Paul.
Cover-ups and Remnants 
A solo exhibition by Daniel Kerkhoff featuring mixed-media paintings. 5-9 p.m. Viewpoint Gallery, 591 Hamline Ave. N., St. Paul.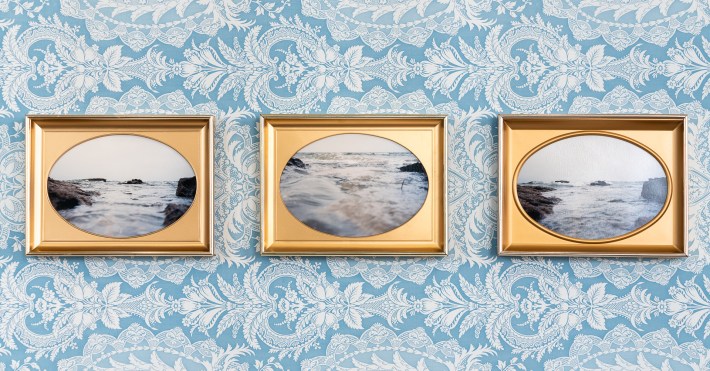 Melissa Borman: [Re]collections & Earthly Artifacts
A multi-media installation and book launch. 7-10 p.m. Rosalux Gallery, 315 W. 48th St., Minneapolis.
Spring Music Festival Final Day
Featuring tunes from Anne Deming, SM6, Guytano. 3-7:30 p.m. Mall of America. 
RuPaul's Drag Race Viewing Party
This weekly event includes drink specials and the chance to win free shots. 7-9 p.m. On the RoX, 1333 Nicollet Mall, Minneapolis. 
Friday Night Open Mic
21+. 10 p.m. The Comedy Corner Underground, 1501 S. Washington Ave., Minneapolis.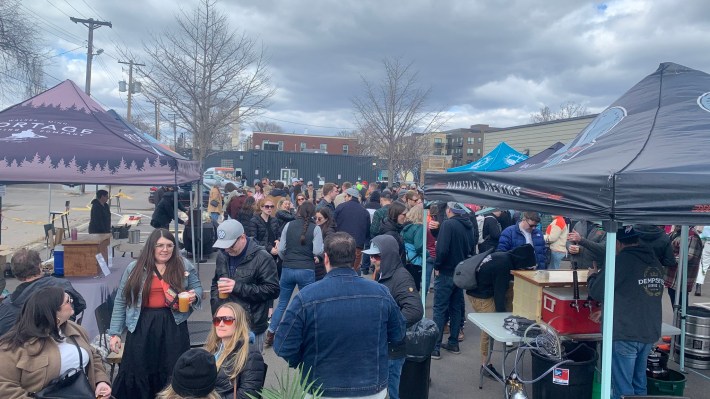 SATURDAY
Spring Invitational
A big beer expo (or a "dabbler") can be a good time, but if you're looking for a less intense, more affordable chance to sample a slew of brews, Fire & Nice's Spring Invitational is your weekend hang. For this free event, eight breweries–Arbeiter, Portage, Blackstack, Pryes, Bauhaus, Falling Knife, Wooden Ship, and Inbound–will be offering samples to those of age until they run out. Meanwhile, F&N's kitchen will be serving up woodfire pizza by the slice and special appetizers. After 7 p.m., the party will also move outside into the parking lot, where there will be bonfires, drinking games, and $4 cups of Falling Knife's Tomm's lager. It's all for a good cause: A portion of pint proceeds will benefit Literacy Minnesota, who will also be onsite taking donations and hosting giveaways throughout the day. All ages. Free. 2-10 p.m. Fire & Nice Alehouse, 2700 Lyndale Ave. S., Minneapolis. 
Falcon Arrow, prgrphs
Experimental rock. 1:30 p.m. Barely Brothers Records, 783 Raymond Ave., St. Paul.
Rex Manning Day
Celebrate the washed-up pop star from '90s flick Empire Records with record vendors, tunes from the era, and '90s trivia with Trivia Mafia. 1-6 p.m. Utepils Brewing, 225 Thomas Ave. N., Minneapolis.
Voltage Controller Vol. 16
Featuring Phil Dumka and Fluidic. 3-5 p.m. 331 Club, 331 13th Ave. NE, Minneapolis.
Battery Eyes, Closetalker, Total Gaze
21+. 9 p.m. White Squirrel Bar, 974 W. Seventh St., St. Paul.
Saturday Shop at Solar Arts
Featuring live music on the second floor, over 30 open artist studios, a special Prince Museum by Michelle Streitz, and Indeed Brewing Company on the first floor. Noon to 6 p.m. Solar Arts Building, 711 15th Ave. NE, Minneapolis.
Second Saturday Open Studios
Explore the work of local artists in three buildings on the Casket campus. 11 a.m. to 4 p.m. Casket Arts Building, 681 17th Ave. NE, Minneapolis.
Second Saturday
Open studios and special receptions. 11 a.m. to 4 p.m. California Building, 2205 California St. NE, Minneapolis.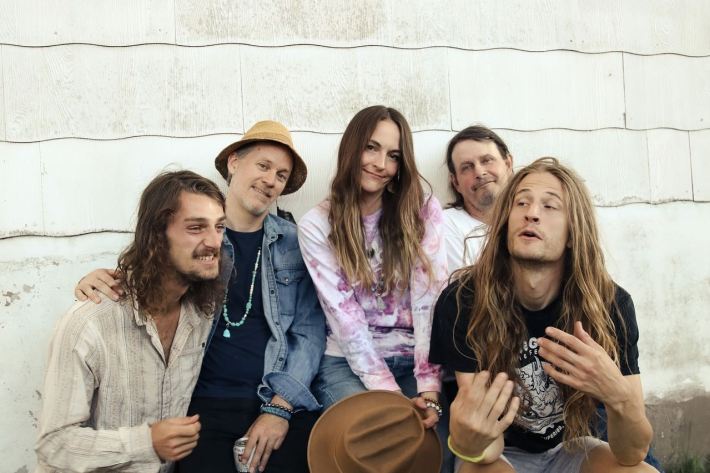 Babie Eyes, Mik Cool
9 p.m. 331 Club, 331 13th Ave. NE, Minneapolis.
Fulton Gran Fondo FTWNB Training Rides
Get ready for the Fulton Gran Fondo with Driftless Gravel Camp and other experienced femme/trans/women/non-binary cyclists in a supportive atmosphere. All rides in this series will depart from the taproom at 10 a.m. Today's ride is 24 miles, previewing half of the Medio route. Click here to see the route for the first ride. 10 a.m. to 5 p.m. Fulton Taproom, 414 6th Ave. N., Minneapolis. 
Lake Street Graveyard
Folk. 6-11 p.m. 612 Brew, 945 Broadway NE, Minneapolis.
Second Saturdays: The Northerly Gales and Danny Schwarze
8:30 p.m. Merlin's Rest Pub, 3601 E. Lake St., Minneapolis. 
Southampton vs. Manchester City FC (PL)
11:30 a.m. Brit's Pub, 1110 Nicollet Mall, Minneapolis.
Chicago Fire vs. Minnesota United
7:30 p.m. Brit's Pub, 1110 Nicollet Mall, Minneapolis.
Echo in Spring: A Musical Celebration 
Featuring artwork from Kimchi Hoang, plus music featuring English and Vietnamese pop music. 6-8 p.m. ArT at 967 Payne, 967 Payne Ave., St. Paul.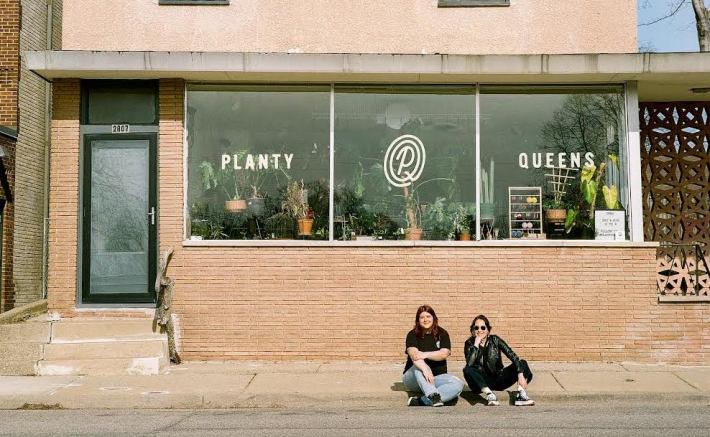 1 Year Anniversary Party
When Planty Queens hosted a plant festival last summer, Racket compared plants to pets. But while you can have too many cats, you really can't have too many plants. With that in mind, this weekend is a great time to add to your family via this event. During its one-year anniversary, Planty Queens will be offering 10% off flora friends. Meanwhile, upstairs, you'll find a makers market. Vendors include artist Alexis Politz (love those "Get Fucked" tees), student-made macarons from Mrs. E's Teacher Treats, burnables from Burn Boss Candles, and more from Better Together, Helland Studio, Sander Kolodziej, and Saunders. Free. 11 a.m. to 3 p.m. Planty Queens, 2807 Johnson St. NE, Minneapolis.
Vintage Pop-Up with Everyday Ejiji 
Shop from Ejiji owner Ashley Becerra's recent Hawaiian vintage haul. All proceeds benefit Birth Revolution, a Black, trans, and queer-led doula training program. Noon to 5 p.m. (11 a.m. early bird tickets are $10). Larissa Loden, 2032 Marshall Ave., St. Paul.
Market Collective MN Makers Market
Shop from BIPOC and queer vendors and allies. Noon to 5 p.m. Urban Growler Brewing, 2325 Endicott St., St. Paul.
Spring Black Market Festival
Shop clothing, beauty items, jewelry, food, and more from local BIPOC-owned businesses. Reserve a free ticket at theblackmarketmpls.com. 2-6:30 p.m. The Lab – Pilot Facility and Taproom, 767 N. Eustis St., Minneapolis.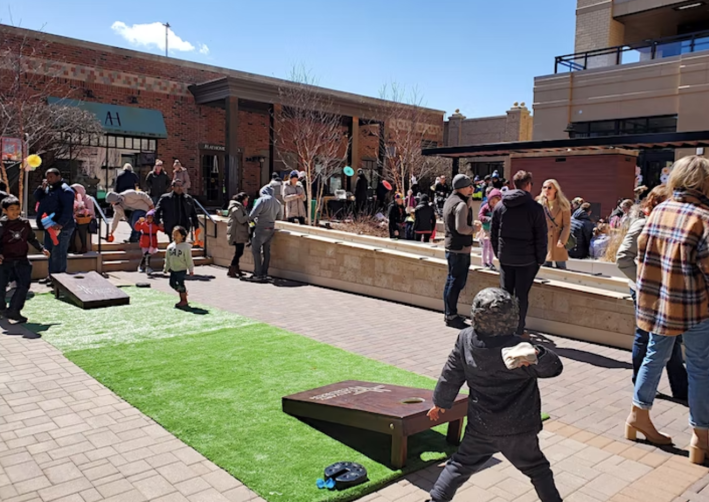 Easter on the Plaza
Featuring a hangout with the Easter Bunny, baby animals, treats, and more. 1:30-3:30 p.m. Nolan Mains, 50th and France, Edina.
North Loop Candy Grab
Make no mistakes: This is a grab, not a hunt. Each year, volunteers dump thousands of candy- and prize-filled eggs onto a grassy lawn at Target Field and let kids have at it. It's kinda a no-frills method, but it's fun and gets the job done. Don't worry about toddlers having to fight the big kids for eggs, as this event blessedly organizes a variety of "grabs" for different ages/weight groups, even including one for adults. The Easter Bunny will also be on hand to cheer kids on and do photo ops. Free. 9:30 a.m. Target Field (Metro Transit Station), Fifth Avenue North and Fifth Street North, Minneapolis.
Juxtaposition: Two Artists – Two Stories
Paintings by Hazel Belvo and Marcia Casey Cushmore. 4-7 p.m. Douglas Flanders and Associates Fine Arts Gallery, 5025 France Ave. S., Minneapolis.
Easter Party at Midtown Global Market
Play games, meet the Easter Bunny, collect candy at participating restaurants and vendors, storytelling, and more kid-friendly fun. 11 a.m. to 1 p.m. Midtown Global Market, 920 E. Lake St., Minneapolis.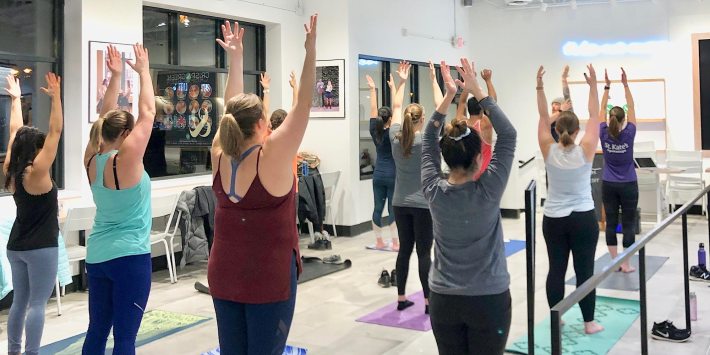 Saturday Morning Yoga + HIIT Workout
Bring a mat and score a free fresca after class. 9:30 a.m. Alchemy + CRISP & GREEN, 428 N. Washington Ave., Minneapolis.
Keg and Case Weekend Market
Featuring handmade soaps, geeky pins, CBD tinctures, sweets, dog products, and more. 11 a.m. to 8 p.m. Saturdays and Sundays through April. Keg and Case Market, 928 7th St. W., St. Paul.
Last Call Saturdays
Weekly event features drink specials, DJ tunes, light shows, beer pong, bar games, and giant Jenga. 10 p.m. to midnight. Last Call MN, 26 N. Fifth St., Minneapolis. 
Nature Rocks! Outdoor Center Open House
Weekly events include free family-friendly activities such as hiking, hands-on interactions with live animals, craft projects and more. Through May 27. 10 a.m. to 1 p.m. Eden Prairie Outdoor Center, 13765 Staring Lake Pkwy, Eden Prairie.
Yoga at Union Depot
Hosted by Studio 9-to-5. Bring a mat and some water; sign up here. 9 a.m. Union Depot, 214 Fourth St. E., St. Paul.
Farmers' Markets
Second Saturday's Winter Market 
Shop goods from the Northeast Farmers' Market at this indoor event. 11 a.m. to 3 p.m. Earl Giles Distillery, 1325 Quincy St. NE, Minneapolis.
Downtown Market 
9 a.m. to 1 p.m. St Paul Farmers Market, 290 East Fifth St., St. Paul.
Minneapolis Farmers Market
Fresh produce, plants, and locally made products. 9 a.m. to noon. 312 Lyndale Ave. N., Minneapolis.
Mill City Farmers Market
With over 40 local farmers, makers, and more. 10 a.m. to 1 p.m. Mill City Museum, 704 S. Second St., Minneapolis.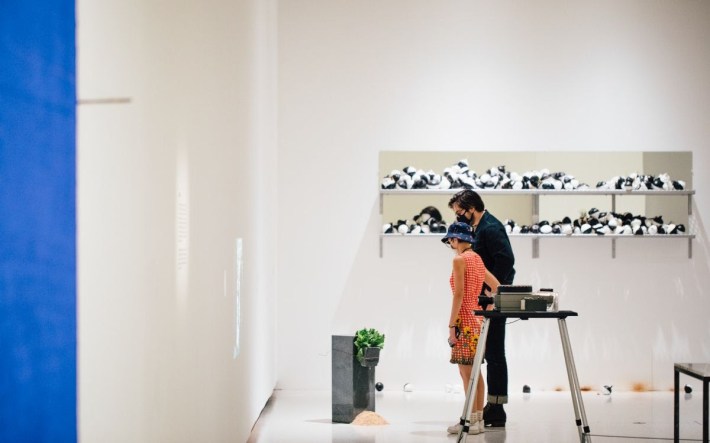 SUNDAY
Sensory Friendly Sunday
This monthly event is designed for kids, teens, and adults with sensory processing differences, autism spectrum disorder, or developmental disabilities. The galleries will be closed to the general public, and there will be quiet spaces, fidgets, and sunglasses available. It's free; but you'll need to sign up at the Walker to reserve a time. 8 to 11 a.m. Walker Art Center, 725 Vineland Place, Minneapolis.
Family Day: Eternal Offerings
Make art, explore the exhibition, and more. No tickets are required, but you can find more info here: bit.ly/42zQd8c. 10 a.m. to 5 p.m. Minneapolis Institute of Art, 2400 Third Ave. S., Minneapolis.
Galleria Floral Experience: World of Wonder
Bachman's creates whimsical plant-based installations throughout the mall. This year's theme features fairies, crystals, and flowers, and runs through April 9. Galleria, 3510 W. 69th St., Edina.
Squirrel Chess Club
Bring a board and your chess friends. 5 p.m. White Squirrel Bar, 974 W. Seventh St., St. Paul.
Varsity Gaymes
Weekly event features spots on TVs, beer pong, and other bar games. 2 p.m. LUSH Lounge & Theater, 990 NE Central Ave., Minneapolis.
Stay in touch
Sign up for our free newsletter