Events
Freeloader Friday: 31 free things to do this weekend
Block parties, beer fests, and pop-up artists' markets round out our list.
6:46 AM CDT on October 8, 2021
Freeloader Friday is your weekly guide to having fun no matter what your budget looks like. Each week we have a list of 100% free events like gallery parties, music, and films in the park, as well as free admission events like special happy hours, markets, and more.
Stay in Touch
Sign up for Our Free Newsletter
FRIDAY
Pleasure Horse, Jackson Atkins, Jeff Larson 
21+. 9:30 p.m. 331 Club, 331 13th Ave. NE, Minneapolis.
'90s Night
Featuring trivia, music from Of the Orchard, food vendor Tandoor. 5 p.m. 612 Brew, 945 Broadway NE, Minneapolis.
Bonfire Bike Ride
A chill 5-mile ride ending in a bonfire. 6 to 9 p.m. Behind Bars Bicycle Shop, 208 13th Ave. NE, Minneapolis.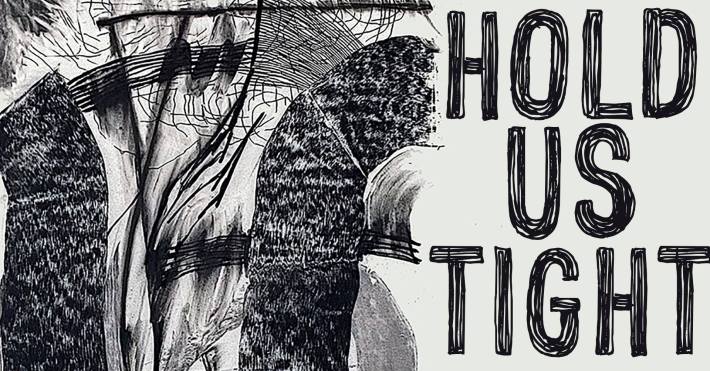 Hold Us Tight
A group exhibition curated by Minneapolis-based artist Benjamin Merritt. 6 to 8 p.m. Fresh Eye Gallery,  4238 Nicollet Ave., Minneapolis.
The Confused, Minor Mischief, Dog Gamn, Northern Hammer
Music outdoors. 6 p.m. Broken Clock Brewing Collective, 3134 California St. NE, Minneapolis.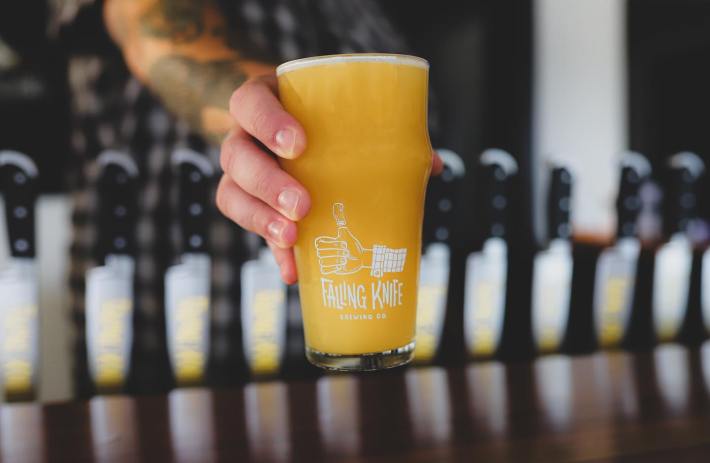 SATURDAY
365 Days of Incidents: Falling Knife Turns 2
Falling Knife Brewing Company has had one hell of a two year run. Nothing like opening a half year before COVID hit to complicate everything! So what can you expect from their second birthday party? What can't you expect! They're pulling out every possible stop to celebrate year two, including live music in their outdoor "amphitheatre" (feat. Sunless, Dead History, Products, and more TBA). Three food trucks'll be there, including Parlour, and UP Coffee Roasters' onsite coffee bar. Wanna shop? There's a craft market with local vendors. Wanna game? Enter the single-day Super League pinball tournament. Yes, there are prizes. And of course, there will be beers: a bunch of anniversary releases, including two barrel-aged guys and a new bottle release. For FK's sake, you won't wanna miss this. Falling Knife Brewing Company, 783 Harding St. NE, Minneapolis. —Em Cassel
Twin Ignition Presents: October Art + Music
Featuring art by Joe Gallup, Seth Peter, TJ Beagan, and Kim Garretson, plus live music at 7 p.m. by Little Man. 5 to 9 p.m. Twin Ignition, 1317 Marshall St. NE, Minneapolis.
Ghost Notes: Fall Music Block Party
Outdoor concert and block party featuring the bands Turn, Turn, Turn and Pants ½ Off, with solo sets by Jason Chaffee, Chad Kostner, Kayla Zoltak, and Seth Gamble. 3 to 8 p.m. 5620 S. 13th Ave., Minneapolis.
String Activists Meetup
A monthly meetup focusing on crochet and knitting as mediums for social change, art making, and community building. 5 to 6:30 p.m. On the lawn of the East Side Freedom Library, 1105 Greenbrier St., St. Paul.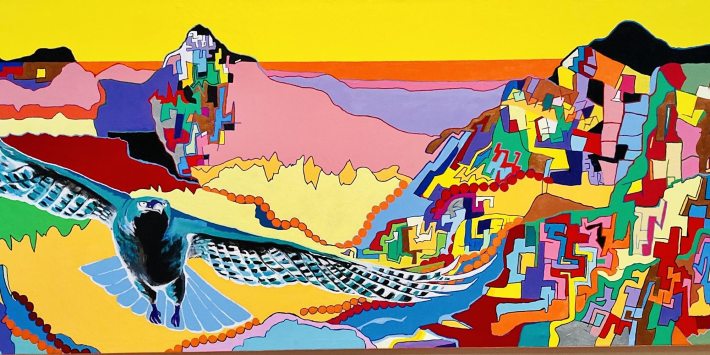 The Artists of Ugly Daisy Studio
Opening night reception 6 to 8 p.m. Ugly Daisy Studio, 900 Seventh St. W., St. Paul.
Goodbye Mordecai, Jung Yeller, Anita Velveeta
21+. 9:30 p.m. 331 Club, 331 13th Ave. NE, Minneapolis.
Arbeiter Brewing Oktoberfest
Another weekend in October, another variety of Oktoberfest parties. The two-day party at Arbeiter looks like it's going to be a lot of fun. A few local businesses will be stopping by to serve up eats, including smoked meats with Bark and the Bite and fresh pretzels served with Oktoberfest beer cheese from Geek Love. On tap will be Gayderhosen, Arbeiters team-up with Deviant Minds, a cooperative working to make the service industry safer for LGBTQ folks. Other fun to be had include bar games (bean bags, nails, and stein hoisting) and limited edition T-shirts for sale. Noon to 10 p.m. Saturday; noon to 8 p.m. Sunday. Arbeiter Brewing Co.,3038 Minnehaha Ave., Minneapolis. –Jessica Armbruster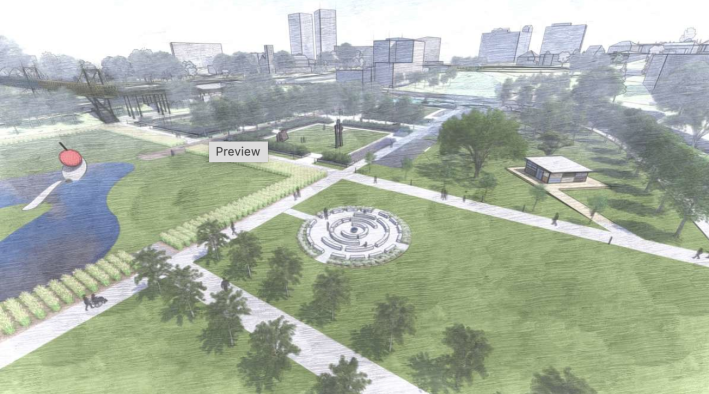 Angela Two Stars's Okciyapi
The Minneapolis Sculpture Garden continues its glow-up with its latest addition, a new piece designed by Angela Two Stars. Okciyapi is a circular sculpture made up of benches for seating, all centered on a water installation. The shape is meant to be reminiscent of ripples that spring from a drop on the water. Two Stars was inspired by her grandfather's legacy as a Dakota language preservationist. It's a work that is as practical as it is poetic. "Language revitalization is a healing medicine for Dakota people," says Two Stars. "Without our language, we would lose an integral part of who we are as Dakota people." The unveiling celebration will include notes from Two Stars, kids' activities, and more. Free. 11 a.m. Minneapolis Sculpture Garden, 725 Vineland Place, Minneapolis. –Jessica Armbruster
Midsommar 
That cute maypole dance is mere child's play for the Hårga commune in rural Hälsingland. That's where four grad students find themselves for a week of ancient Swedish-themed hell in Midsommar. The things you do to get a great thesis, right? What at first appears to be a quaint tradition from ancient times turns out to be far more sinister, starting with a bad psychedelic trip, followed by an ättestupa, skin masks, and a can-never-unsee Blood Eagle, which you might remember from Viking-era skaldic poetry. This Saturday, you can watch it on the big screen outdoors. Franconia will have snacks and beverages for sale. And, uh, you'll probably want to leave the kids at home for this one, unless they're Children of the Corn-type kiddos. It's free, but you'll need to pay $5 to park. 7 p.m. Franconia Sculpture Park, 29836 St. Croix Trail, Shafer. –Jessica Armbruster
Owamni Falling Water Festival
This celebration of Indigenous culture features local artists, hands-on activities, and demonstrations for all ages. 1 to 5 p.m. Father Hennepin Park, 420 Main St. SE, Minneapolis.
Hmong Arts and Fashion Expo
Featuring free workshops, music, prizes, exhibitions, an embroidery activity for kids and adults, and local vendors selling unique merchandise and crafts. Presented by Fresh Tradition and CHAT. Tickets are free; just register here. Noon to 8:30 p.m. Saint Paul RiverCentre, 175 Kellogg Blvd. W., St. Paul.
Jeromeo's Grand Re-Opening Party
Featuring live music, snacks, beverages, prizes, and artist meet and greets. 3 to 9 p.m. Jeromeo Massage, Wellness & Curated Design, 250 Third Ave. N., Minneapolis.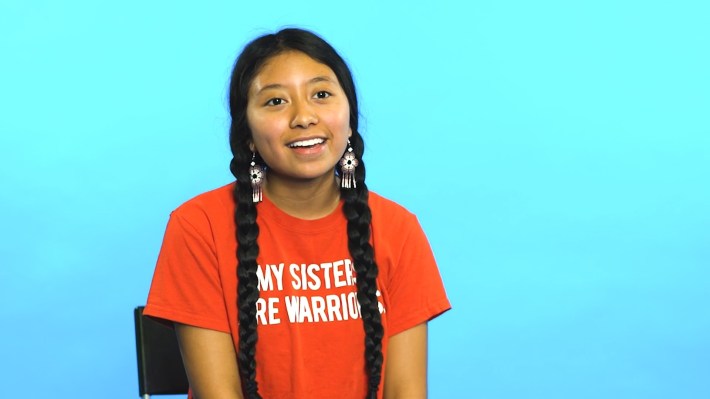 Film Festival: Within, Between, and Beyond
Ryan Stopera of Free Truth Media will host a free film festival featuring short films from local artists exploring the topic of identity. Excerpts from video interviews Stopera filmed of 16 subjects who identify as mixed race people or transracial adoptees will also be included. Click here to RSVP. 3 p.m. Minneapolis Institute of Art, 2400 Third Ave. S., Minneapolis.
Monster-Themed Coloring Book for Grownups Launch Party
Paranormal comedy author Scott Burtness and illustrator Harold Torres sign and sell their monster-themed coloring book. 3 to 7 p.m. Lake Monster Brewing, 550 Vandalia St., St. Paul.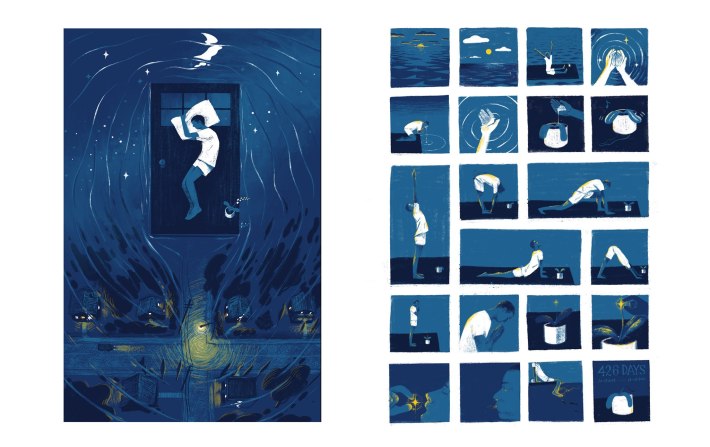 Put It in the Chat
This group show celebrates the work of artists spent while hanging out virtually during the first year of COVID. Featuring work from Ta-coumba T. Aiken, Alyssa Baguss, Rachel Breen, Christi Furnas, Amina Harper, Syed Hosain, Amy Rice, Laurie Van Wieren, and many, mony others. 6 to 9 p.m. Soo Visual Arts Center, 2909 Bryant Ave. S., Minneapolis.
Art Build for #646DropTheCharges Protest
Meet new friends and make your signage for the protest/dance party on October 16. 2:30 p.m. Painter Park, 620 W. 34th St., Minneapolis.
Neighborhood Embrace
A celebration of new art by Seitu Jones on the 40th Street Pedestrian Bridge. Intersection of 40th Street and Stevens Avenue South, Minneapolis.
Visual Language
Work by four artists. The opening reception features tunes from Musicians Mike Salovich and Mikkel. 6 to 9 p.m. 801 Gallery, 801 N. Washington Ave., Minneapolis.
Barktoberfest
Featuring food, dogs, vendors, prizes, and beer. 2 to 6 p.m. Unleashed Hounds and Hops, 200 E. Lyndale Ave., Minneapolis.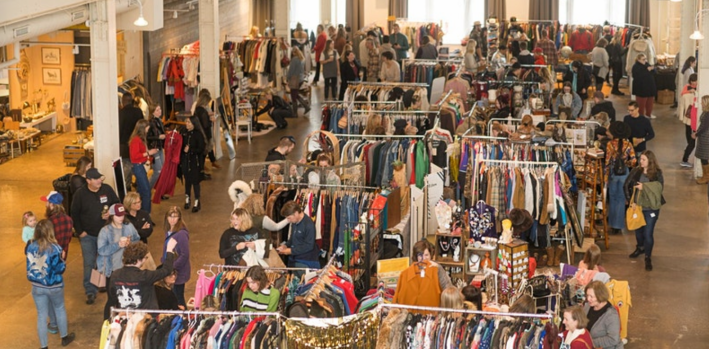 SUNDAY
Minneapolis Vintage Market
Featuring two floors of vintage clothing, accessories, and home goods, plus we'll have coffee, beer, and food available for purchase. Darin Kamnetz will host a pop-up photo booth, and DJ Buster Baxter spins tunes. Tickets are required for entry; click here for info. Noon to 5 p.m.; 11 a.m. for $10 early bird tickets. Machine Shop, 300 Second St. SE, Minneapolis.
Bro Bros Closet Block Party (Vol. 2)
Featuring breaking battles, a vendor market, live DJ sets, and food trucks. Noon to 6 p.m. La Doña Cervecería, 241 Fremont Ave. N., Minneapolis.
Open Streets Minneapolis: Lyndale
Lyndale will be closed to cars, so walk, bike, rollerskate, or whatever in the streets today. With pop-up concerts, sidewalk sales, fun for kids, and more along the way. 11 a.m. to 5 p.m. Lyndale Avenue South, from 22nd Street West to 54th Street West, Minneapolis.
Welcome to my World
Images by Lark Gilmer. Tickets are free; RSVP here. Noon to 3 p.m. Atrium Gallery, Schmidt Artist Lofts, Door #5, 900 Seventh St. W., St. Paul.
Sensory Friendly Sunday
This monthly event is designed for kids, teens, and adults with sensory processing differences, autism spectrum disorder, or developmental disabilities. The galleries will be closed to the general public, allowing visitors to enjoy the museum in a calm environment with accommodations such as quiet spaces, fidgets, and sunglasses available. It's free; but you'll need to sign up at the Walker to reserve a time. 8 to 11 a.m. Walker Art Center, 725 Vineland Place, Minneapolis. 
Micro Art Market
Join DARE Minneapolis for a market in the courtyard featuring seven artists and makers working in fiber arts, photography, sculpture, ceramics, and screen printing, with a few special spoopy Halloween treasures for good measure. Noon to 4 p.m. DARE Minneapolis, 406 E. 48th St., Minneapolis.
East Metro Food Truck FunDay
11 a.m. to 7 p.m. Gustavus Adolphus Lutheran Church, 1669 Arcade St., St. Paul.
Stay in touch
Sign up for our free newsletter