Freeloader Friday is your weekly guide to having fun no matter what your budget looks like. Each week we have a list of 100% free events like gallery parties, music, and films in the park, as well as free admission events like special happy hours, markets, and more. For our picks of the week's best events, price be damned, click here.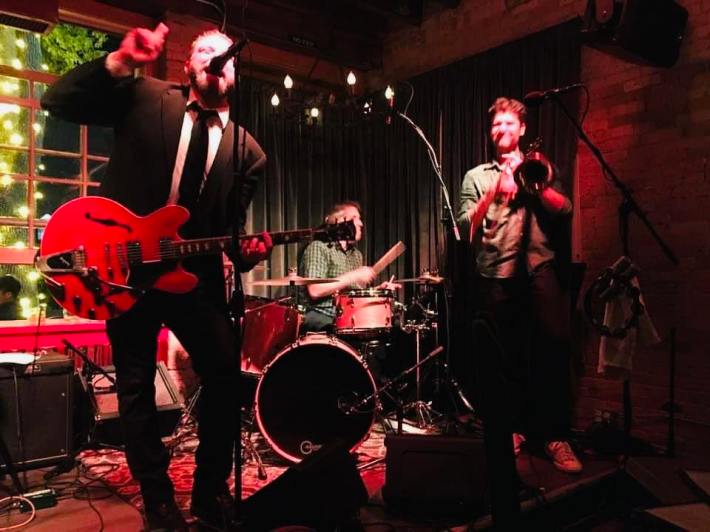 FRIDAY
j. bell & the Lazy Susan Band
Tour kick off concert. 7-9 p.m. 612 Brew, 945 Broadway NE, Minneapolis.
Mortimers Get Up Stand Up Comedy Open Mic: 2022 Year in Review
Sign up at 6 p.m. Mortimers, 2001 Lyndale Ave S, Minneapolis.
Grunge Unplugged
Featuring hits and deep cuts from Pearl Jam, Nirvana, STP, Smashing Pumpkins, and more. 7-10 p.m. Inbound BrewCo., 701 N. 5th St., Minneapolis.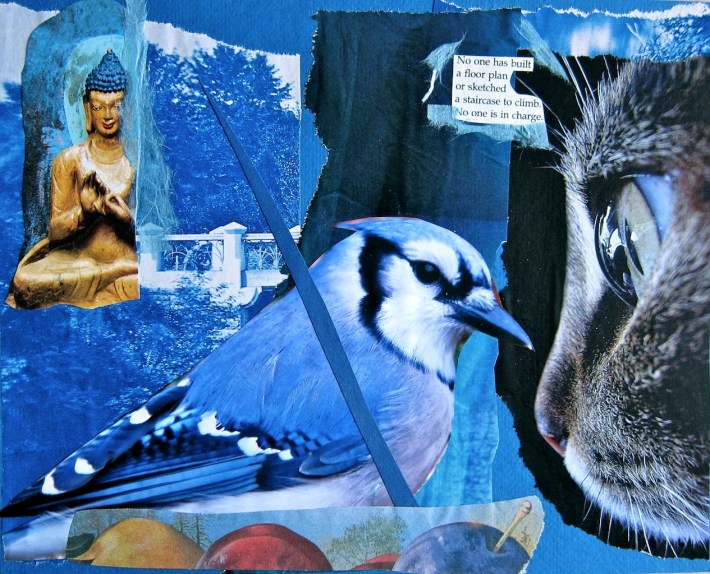 Beyond the Page: Poets as Artists in the New Year
Portraits, landscapes, zines, collage, and abstractions by four Twin Cities poet artists. RSVP here. 6-9 p.m. Friedli Gallery and Studio, 943 Seventh St. W., St. Paul.
Leslie Rich and the Rocket Soul Choir, HebbaJebba
21+. 9 p.m. 331 Club, 331 13th Ave. NE, Minneapolis.
Friday Night Open Mic
21+. 10 p.m. The Comedy Corner Underground, 1501 S. Washington Ave., Minneapolis.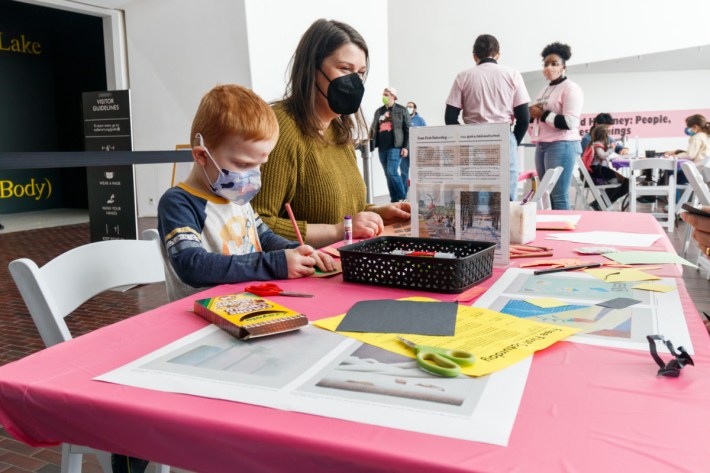 SATURDAY
Free First Saturday: Hibernation Nights
Featuring art kits, activities, film screenings, and more. 10 a.m. to 3 p.m. Walker Art Center, 725 Vineland Place, Minneapolis.
Grunge Unplugged: Pearl Jam Night
6-9 p.m. Boom Island Brewing Company, 5959 Baker Rd., Minnetonka.
Eisbock Outdoor Hot Poking
Who was the first person to realize that jamming a searing hot poker into a pint of beer makes it even more delicious? Whoever you are, we thank you for your contribution. The practice dates back more than 400 years, originating as a popular thing to do to beer in colder climates. So what's the big deal? Basically the hot poker causes the sugars in the beer to caramelize, giving it a completely transformed, often smokier flavor profile with a thicker, creamier mouthfeel. Also, sticking red-hot iron into a pint is kinda fun. You can get your beer poked this afternoon at Northbound, where they will be day drinking outside by the fire. 11 a.m. Northbound Smokehouse & Brewpub, 2716 E. 38th St., Minneapolis. 
Sip and Swap
Tare Market and Zero Waste Advocates team up for this afternoon clothing swap. Find more info on FB. Noon to 2 p.m. 612 Brew, 945 NE Broadway St., Minneapolis.
Queer Craft Market 
Featuring over 20 LGBTQ+ artists from the Twin Cities. 2-8 p.m. Urban Growler Brewing, 2325 Endicott St., St. Paul.
Confucisaurus
With Rennygade, Smokin Joe. 21+. 9 p.m. White Squirrel Bar, 974 W. Seventh St., St. Paul.
Geek Love, The Big Living Fast Band, Real Late Nites
10 p.m. 331 Club, 331 13th Ave. NE, Minneapolis.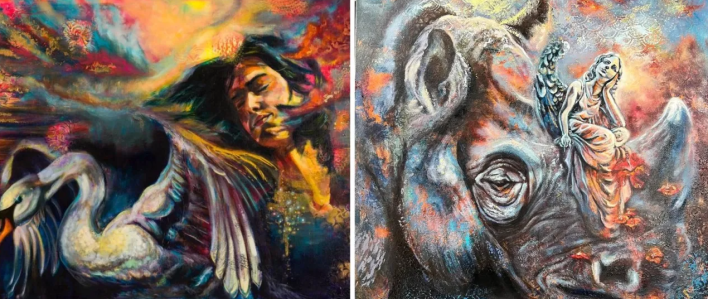 Spiritus 
A painting series by Sanjukta Mitra. 2-4 p.m. Rumriver Art Gallery, 2665 Fourth Ave., Anoka.
Spirit of America Dance Championship
Hosted by Universal Dance Association. 8:30 a.m. to 6:30 p.m. Mall of America, Bloomington. 
TraXion: UpTempo
DJ tunes, drink specials, and more 5 p.m. Trax Burgers and Bar, 525 N. Fifth St., Minneapolis.
Glam Diggers Vintage Bag Sale
Shop for clothing, and pay by the bag. Find more info here. 10 a.m. to 5 p.m. Sat.-Sun. Glam Diggers Vintage, 3338 University Ave. SE, Minneapolis. 
Yoga at Union Depot
Hosted by Studio 9-to-5. Bring a mat and some water; sign up here. 9 a.m. Union Depot, 214 Fourth St. E., St. Paul.
Farmers' Markets
Mill City Farmers Market
With over 40 local farmers, makers, and more. 10 a.m. to 1 p.m. Mill City Museum, 704 S. Second St., Minneapolis.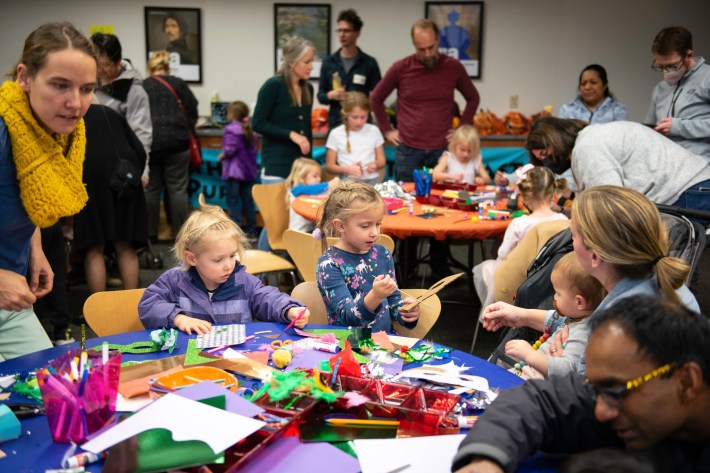 SUNDAY
Family Day: Express Yourself
Featuring hands-on art activities, a gallery scavenger hunt, and other kid-friendly fun. 10 a.m. to 5 p.m. Minneapolis Institute of Art, 2400 Third Ave. S., Minneapolis.
Women's Christmas
Featuring door prizes, Irish dancing, and music by Gus the Bardic Troubadour. 1-4 p.m. O'Donovan's Irish Pub, 700 N. First Ave., Minneapolis.
Sensory Friendly Sunday
This monthly event is designed for kids, teens, and adults with sensory processing differences, autism spectrum disorder, or developmental disabilities. The galleries will be closed to the general public, and there will be quiet spaces, fidgets, and sunglasses available. It's free; but you'll need to sign up at the Walker to reserve a time. 8 to 11 a.m. Walker Art Center, 725 Vineland Place, Minneapolis.