Events
Freedom From Pants, Free Beer, 'Con Air': This Week's Best Events
There's not a lot to celebrate about America right now, but at least make the most of that three-day weekend.
10:59 AM CDT on June 27, 2022
Welcome to Event Horizon, your weekly roundup of the best events in Minneapolis and St. Paul.
Stay in Touch
Sign up for Our Free Newsletter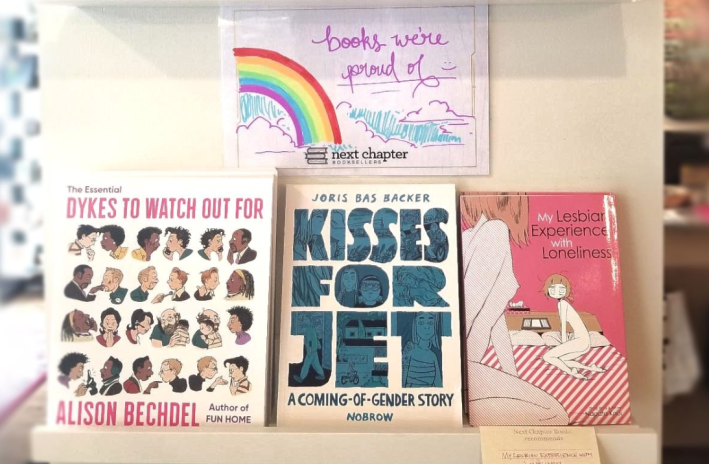 TUESDAY 6.28
Pop-Up Book Fair
Modist Brewing
Remember the Scholastic Book Fair? When you'd beg your mom for some pocket cash, wait patiently for your class to get called to the library, and then scour the colorful displays for the newest Animorphs books and Goosebumps titles? God, those were the days. It's tough to replicate that elementary school magic, but St. Paul's Next Chapter Booksellers is bringing some bookish charm back with a pop-up book fair at Modist Brewing. They'll have both bestsellers and "off-the-beaten-path titles," so you can grab a beer and chat with booksellers about the kinds of things you love reading—and hopefully fall in love with a new book. No word on whether they'll have any fantasy series about children who turn into animals to fight aliens, though… Free. 6-8 p.m. 505 N. Third St., Minneapolis; find more info here. —Em Cassel
Craig Finn & the Uptown Controllers 
Turf Club
How'd Edina's talk-singing lyrical king arrive at that band name? Thanks to former Twin Cities comic Justin Colucci and, by extension, City Pages. (Read the full hilarious story here, though you have to scroll way down, thanks to the journalism preservationists at the Star Tribune.) At that point, in 2015, the Hold Steady had just released their second disappointing album, Teeth Dreams, and some wondered whether Finn could recapture his magic. He'd do just that, beginning with a string of strong solo albums and eventually a rejuvenated Hold Steady. Finn is in town tonight with the Controllers to promote A Legacy of Rentals, his fifth solo LP over the past decade. On it, the increasingly reflective 50-year-old keeps arriving at new, exciting, literary ways to spin song storytelling. He's backed with warm acoustic instrumentation and a surprising amount of brass. Hopefully Finn'll dip into some tracks from the Hold Steady's triumphant comeback album, 2021's underrated Open Door Policy. $30. 7 p.m. 1601 University Ave. W., St. Paul; find more info here.–Jay Boller
WEDNESDAY 6.29
Isaac Witty
Acme Comedy Club. 
Born to Christian sketch comics in Oklahoma, Witty—yes, it's his government name—zigzagged around the country watching his parents score laughs with God-friendly clean material. Their son would eventually emerge as a comedian himself, a mainstay on the club circuit who'd win the admiration of Conan O'Brien. (Witty has appeared on various Team Coco platforms for years.) An extraverted goofball, the Minneapolis-based comic is a gregarious storyteller who works clean without sacrificing laughs—think Jim Gaffigan, Brian Regan, etc. He may be great at standup, but be forewarned: He sucks at handshakes. $18-$37. 8 p.m. Wed.-Thu.; 7 p.m. & 9:30 p.m. Fri.-Sat. 708 N. First St., Minneapolis; find more info here.–Jay Boller
FRIDAY 7.1
Scream It Off Screen
Parkway Theater
What if Rotten Tomatoes came to life, and boasted real-time, mob-rule power? That's sorta the premise of Scream It Off Screen, the monthly Parkway Theater film party where audience members wield Gong Show-like editorial powers via their hoots/hollers. This month, 15 short films that've been "randomly drawn from a very complicated lottery system" will test their merits inside the Parkway, competing for the opportunity to reach completion and, if so, cash prizes. We're big, big fans of SIOS; don't miss it. $10-$12. 7 p.m. 4814 Chicago Ave., Minneapolis; find more info here.–Jay Boller
SATURDAY 7.2
Suldaan Seeraar
Target Center
Ah, what can I say about Suldaan Seeraar? No, really—what can I say about this guy? I've honestly never heard of him before, and here he is commanding top dollar for an arena show—his only U.S. gig, and his first North American appearance ever. His videos on YouTube have millions of views and raves (mostly in Somali) and on first listen they sound intriguing: the pitch-bent synths of East African pop swaying to something of a reggae lilt. Regardless, this concert seems like a capital "e" Event, and I hope to find out more about this fella before he comes to town for Somali Independence Day weekend. DJ Flavio and DJ Challo open. $65-$150. 8 p.m. 600 N. First Ave., Minneapolis; find more info here. —Keith Harris
SUNDAY 7.3
Con Air
Trylon Cinema
In this classic piece of cinema, Nicolas Cage plays Cameron Poe, a mulleted man who spent time in federal prison after killing someone in a bar fight. He's set to walk, but first he must be transported via an airplane filled with insane scenery chewing criminals. They manage to take over the plane, obviously, and shenanigans ensue. Expect a lot of inexplicable explosions and a grand finale in Las Vegas. A few amazing fun facts about Con Air: This movie received two Oscar noms (Best Sound and Best Original Song, Trisha Yearwod's "How Do I Live"), yep that's a real casino they destroy at the end, there's been talk of setting a sequel… in space, and Simon West, the director, also directed Rick Astley's rick-rollin' "Never Gonna Give You Up" music video. $8. 7 p.m. Sunday through Tuesday; 9:30 p.m. Monday and Tuesday. 2820 E. 33rd St., Minneapolis.–Jessica Armbruster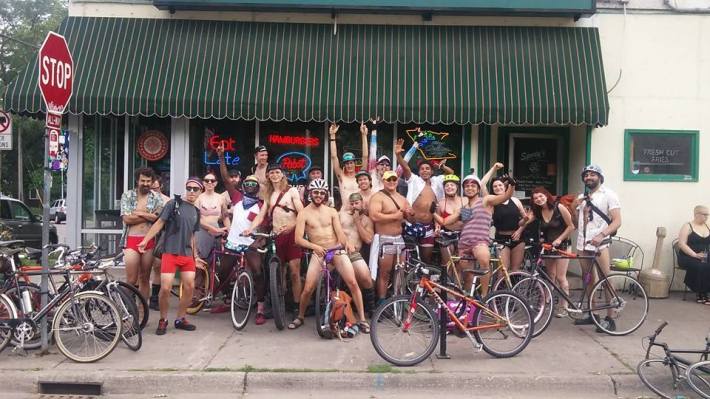 MONDAY 7.4
Freedom From Pants Ride
Nicollet Island
It's hot out there, folks. Some would say it's too hot to ride a bike and wear clothes at the same time. If you're in that camp, this is the ride for you! The annual Freedom From Pants Ride is back this weekend, bringing hundreds of pantsless (and often shirtless) cyclists together to celebrate our right to bare legs. Get ready for "lots of friends and lots of skin" on this Fourth of July ride, but if you don't feel comfy—physically or emotionally—riding around in your underwear? Then put on some shorts and a shirt! This ride is about celebrating your body and loving yourself, whatever that may look like for you. Find the full event listing and all the (very reasonable) rules here. Free. 6 p.m. meetup, 7 p.m. rollout. Nicollet Island Park. —Em Cassel
Freedom and Free Beer
Inbound Brew Co
As a cis woman, I don't have shit to celebrate this year. Freedom? Naw, people who can get pregnant don't have that right now. But I can appreciate free beer, which is how Inbound is celebrating this Fourth. Here's how to score some free brew: Show up in red, white, and blue; buy a beer; and score a token for a free drink. Want two drinks? Show up in red, white, and blue underwear, discreetly flash your it to your bartender, and get two tokens. Indie rocker Kid Dakota will play tunes at 2 p.m., and food truck Tacos Carnales will be stopping by too. 11 a.m. to 11 p.m. 701 N. Fifth St., Minneapolis. –Jessica Armbruster
Tangletown Fourth of July
Fuller Park
Folks in south Minneapolis looking for a chill Fourth of July party, look no further. Tangletown has a bunch of low-stress stuff planned. Things kick off with a parade that leaves from Washburn Highschool at 9:30 a.m., ending in the park. Want to participate? Deck out your bike or just dress in something fun and meet at the school. In the park, there will be food parks offering a variety of American treats, including hot dogs, burgers, snow cones, empanadas, and Asian fusion eats. Bounce houses will wear the kids down, and the Roe Family Singers will be fiddling some tunes. Free. 10 a.m. to 1 p.m. 4800 Grand Ave. S., Minneapolis. –Jessica Armbruster
ONGOING
Love's Labor's Lost
Various Locations
Classical Actor's Ensemble is back in the parks this summer to bring free theater to the masses. This year's production is Shakespeare's Love's Labor's Lost, a comedy poking fun at masculine desire while celebrating feminine intelligence. The plot: The young King of Navarre forces he and his friends to swear off "worldly pleasures" for three years of fasting and academia. His virtuous goal gets completely fucked, however, when a French princess and her crew show up in town to talk diplomacy. Horniness ensues, and—spoiler alert!—wins. Find times and locations at classicalactorsensemble.org. Through July 17 –Jessica Armbruster
Artist Designed Skyline Mini Golf
Walker Art Center
Now in its 15th year, Artist Designed Skyline Mini Golf returns to WAC for another season of putt putt played in the sky. No really: You'll be heading up to the museum's rooftop to play these 10 holes, which means you'll see gorgeous city views in addition to the spectacle of the quirky course. The new hole this year, ​​Always Have Been Sewn, was designed by Asian American Organizing Project's Youth Action Team, and was inspired by Hmong "story cloth," a.k.a. a paj ntaub. Mini golf aficionado Tom Loftus also has two holes featured this year. $10. 11 a.m. to 9 p.m. Thursdays; 11 a.m. to 6 p.m. Friday–Saturday; 11 a.m. to 5 p.m. Sunday. 725 Vineland Place, Minneapolis. Through September 25 –Jessica Armbruster
Stay in touch
Sign up for our free newsletter