Events
Freeloader Friday: 27 Free Things To Do This Weekend
Party with 'Harry Potter' fans, shop vintage markets, and test your 'It's Always Sunny in Philadelphia' knowledge.
6:13 AM CST on November 19, 2021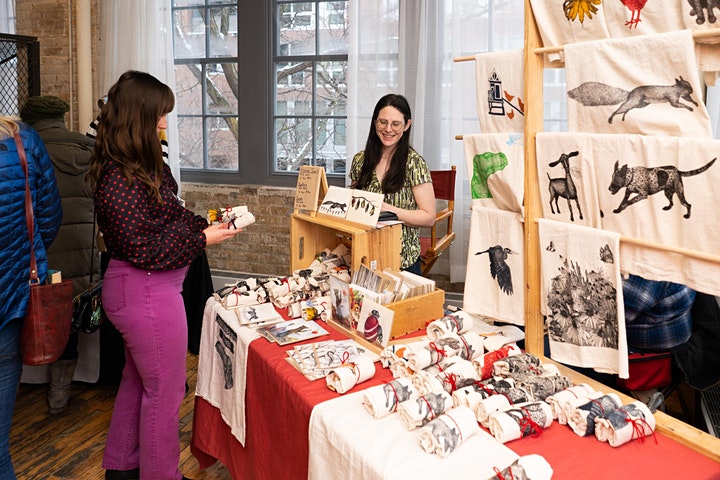 Freeloader Friday is your weekly guide to having fun no matter what your budget looks like. Each week we have a list of 100% free events like gallery parties, music, and films in the park, as well as free admission events like special happy hours, markets, and more.
FRIDAY
Yule Ball 
Just how canceled is J.K. Rowling, the Harry Potter author whose TERF-y behavior has dominated her recent headlines? Up to you! But the folks at Boom Island are comfortable celebrating her millennial-cherished Y.A. universe with Yule Ball, a Hogwartsian holiday bash at the Minnetonka brewery. We're talkin' a special Yule Holiday Ale, N/A Butterscotch Root Beer to mimic the franchise's butterbeer, Potter-inspired cocktails, live tunes from MN Hard Bop Collective, and food from Deep Roots. There's also a Jr. Yule Ball on Saturday from noon to 4 p.m. for lil' muggles (costumes are encouraged). Noon to 11 p.m. Free. Boom Island Brewing Co., 5959 Baker Rd. #320, Minnetonka. More info here.—Jay Boller
Friday Night Open Mic
21+. 10 p.m. The Comedy Corner Underground, 1501 S. Washington Ave., Minneapolis.
Lenz & Frenz
Featuring members of Pert Near Sandstone, Farmhouse Band, San Souci Quartet, and Row of Ducks. 21+. 9:30 p.m. 331 Club, 331 13th Ave. NE, Minneapolis.
Gear Purge
Wooded Nomad hosts a mega sale at Surly. 5 to 9 p.m. Friday; noon to 5 p.m. Surly Brewing Co. Festival Field, 520 Malcolm Ave. SE, Minneapolis.
MCAD Art Sale
For the past 24 years, MCAD has hosted a GIANT art sale raising funds for the school's artists as well as scholarship programs. This year, they're online only. Head to mcadartsale.com to see hundreds of pieces neatly organized by group. The sale runs through Saturday.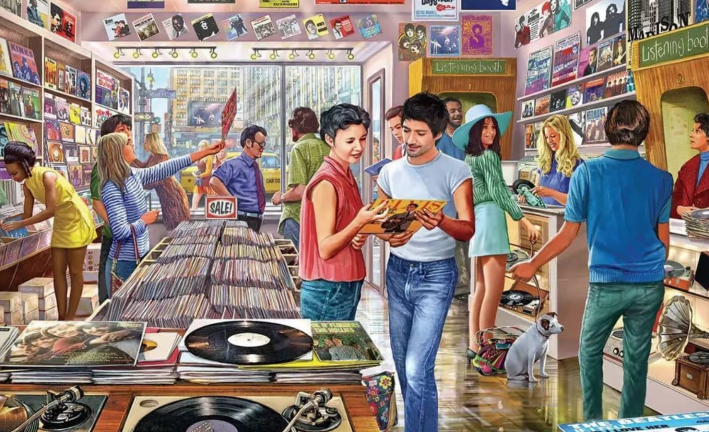 SATURDAY
Twin Cities Record Show
For years, the MSP Music Expo has been bringing vinyl lovers together at low-stake venues. No intimidating and cramped record shops, creepy musty basements, or overwhelming warehouses. These events tend to be pretty simple: just a bunch of tables featuring boxes of records to look through. The playing field is level, some people walk away with a rare find, while others are just here looking for a well-loved classic release. These events are at Able about six times a year, making it a fun way to spend a casual afternoon drinking pints and looking for treasure. Free. Noon to 4 p.m. Able Seedhouse, 1121 Quincy St. NE, Minneapolis. –Jessica Armbruster
'The Illusion of Healing' Book Release Party
Spoken word artist Jandeltha Rae and photographer Henry Bannerman celebrate the release of their collab featuring prose, poetry, photography, and illustrations. Free. 1:30 p.m. Black Table Arts Co-op, 3737 Minnehaha Ave. S., Minneapolis.
Holiday Saturdays 
Featuring hundreds items from local artists and more. Noon to 4 p.m. Saturdays through December 18. Northrup King Building, 1500 Jackson St. NE, Minneapolis.
SolidState, Super Flasher, The Strange Heroes
21+. 10 p.m. 331 Club, 331 13th Ave. NE, Minneapolis.
Fall Market at Rabbit Hole
Featuring jewelry, bath bombs, clothing, ceramics, and more. Free. 1-4 p.m. Rabbit Hole, 726 NE Central Ave., Minneapolis. 
Winter Holiday Market
Featuring aromatherapy, apothecary, glass work, print art, coffee tastings, tarot and aura readings, and more. Noon to 6 p.m. Saturday and Sunday. Healing Elements, 2290 Como Ave., St. Paul.
The Merge
Featuring glass art by Matt A, and artwork by Ally Grimm, Benjamin Wuest, and Taylor Nelson. 21+. Free. 7 p.m. Legacy Glassworks, 2928 Lyndale Ave. S., Minneapolis.
7th Trip Around The Sun
After taking a year off (thanks, COVID!), Insight's annual birthday party is back with a day of beer drinking and entertainment. There will be a makers' market throughout the day, with Leather Works Minnesota selling key fobs and wallets that they can monogram for you (sounds like a Dad Christmas gift), succulent shillers Succ It Up Buttercup will have a mini nursery set up, and portrait painters Daughters and Suns will be making 10-minute masterpieces. Live music starts up around 2:30 p.m., and will offer rocking tunes from Surf Riders, the Hits, Gentleman Speaker, and Pleezer, a Weezer/'90s cover band. Pizza and Asian fusion food trucks will be parked outside to serve sustenance. Finally, there's the brew. While the traditional Gravity Well isn't happening this year, there will still be a variety of unique (and super alcoholic!) bottles that you can take home and enjoy after the party: the Triple Drift West Coast IPA (10.5% ABV), the Baltic Porter (9.1% ABV), the Doppelbock (8.7% ABV), and an imperial stout brewed with toasted coconut, cacao nibs, orange peel, and vanilla (11% ABV?!). Free. 1 to 10 p.m. Insight Brewing, 2821 E. Hennepin Ave., Minneapolis. –Jessica Armbruster
Goods 4 Good Market
Shop goods from social impact vendors. 10 a.m. to 4 p.m. True North Collaborative, 3001 Hennepin Ave., Minneapolis.
Hamline Church Holiday Market
Featuring holiday gifts and a visit from Santa. 9:30 a.m. to 3:30 p.m. Hamline Church United Methodist, 1514 Englewood Ave., St. Paul.
Gus Dean Coffee Month
Try a different coffee-infused beer each week during November. This week's installment is a Pecan Delight Brown Ale. Noon to 10 p.m. Broken Clock Brewing Collective, 3134 California St. NE, Minneapolis.
Neighborhood Roots Winter Market
Vendors from Kingfield, Fulton, and Nokomis farmers' markets unite for an outdoor food mart. 11 a.m. to 1 p.m. Upcoming dates are: December 11 and18, January 15, February 19, March 19, and April 16. Fulton Farmers Market, 4901 Chowen Ave. S., Minneapolis.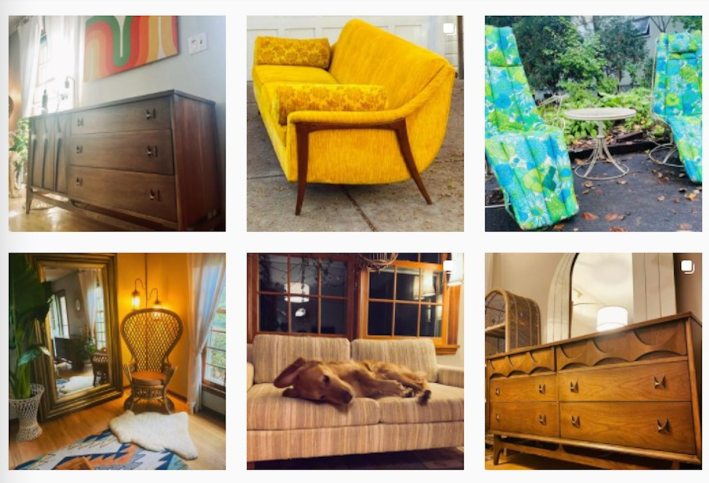 Golden Garage Vintage's First-Ever Pop-up
Check out restored vintage items, many of them midcentury modern era. RSVP on Facebook. 11 a.m. to 3 p.m. 2400 Second St. N., Studio 201, Minneapolis.
Sip & Shop Makers Market
Featuring 20 local makers and brands. 3-7 p.m. Royal Foundry Craft Spirits, 241 Fremont Ave. N., Minneapolis.
Plate & Parcel Holiday Market 
The Linden Hills Farmers' Market and Minneapolis Craft Market team up for a market featuring food, holiday decor, Christmas trees, and handmade gifts. You'll need to RSVP to attend, but it is free; visit mplscraftmarket.com. 10 a.m. to 2 p.m. Saturdays and Sundays through December 19. Wagners Garden Center, 6024 Penn Ave. S., Minneapolis. 
Mill City Farmers' Market
With local farmers, artisans, ceramics, giftables, food, and more. 10 a.m. to 1 p.m. Mill City Museum, 704 S. Second St., Minneapolis.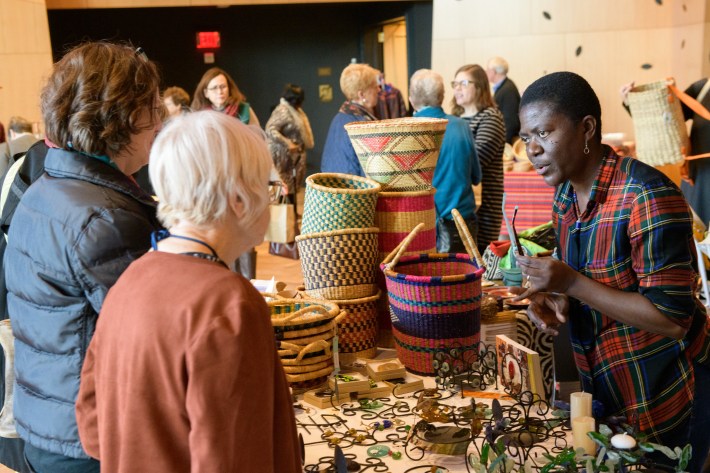 SUNDAY
Fair Trade Gift Sale
Featuring over a dozen artists, artisans, and farmers. (Sales will take a break between 10:30-11:30 a.m. during service.) 9:15 a.m. to 12:30 p.m. Westminster Presbyterian Church, 1200 Marquette Ave., Minneapolis.
It's Always Sunny In Philadelphia Trivia Mafia
2-4 p.m. (Get there early to reserve a seat.) LynLake Brewery, , 2934 Lyndale Ave. S., Minneapolis.
Old St. Anthony Holiday Bazaar
Between supply chain issues, consumer goods shortages, and worker strikes (good for them!), the task of tracking down the holiday gifts you want is shaping up to be even more stressful than it is in a typical year. Lucky for you, then, that this local shopping fest from Minneapolis Craft Market will bring two full floors of handmade goods to Machine Shop this weekend. Stop by and shop jewelry, ceramics, candles, prints, knits—and possibly even Prince knits? It's completely free to attend, but tickets are required for entry (along with masks and proof of COVID-19 vaccination or a negative test). Don't let the 2021 shopping season get the best of you! You can do this! Noon to 5 p.m. Machine Shop, 300 Second St. SE, Minneapolis. —Em Cassel
Adam & Mikkel Play the Songs of Lead Belly
21+. 3 p.m. 331 Club, 331 13th Ave. NE, Minneapolis.
Saint Paul Brewing's Winter Market
Shop local artists, makers, and vintage vendors. 11 a.m. to 3 p.m. Sundays through December 19. Saint Paul Brewing, 688 Minnehaha Ave. E., St. Paul.
Open Mic Night
Music, poetry, comedy, whatever is welcome. Sign up at 4:30 p.m. The Cave at Keg and Case Market, 928 W. 7th St., St. Paul.
Stay in touch
Sign up for our free newsletter