Events
Fish Fries, 30 Days of Biking, First Ave. Turns 53: This Week's Best Events
It's kinda nice out, gang! Spring has sprung (for now, at least).
11:23 AM CDT on March 27, 2023
Welcome to Event Horizon, your weekly roundup of the best events in Minneapolis and St. Paul.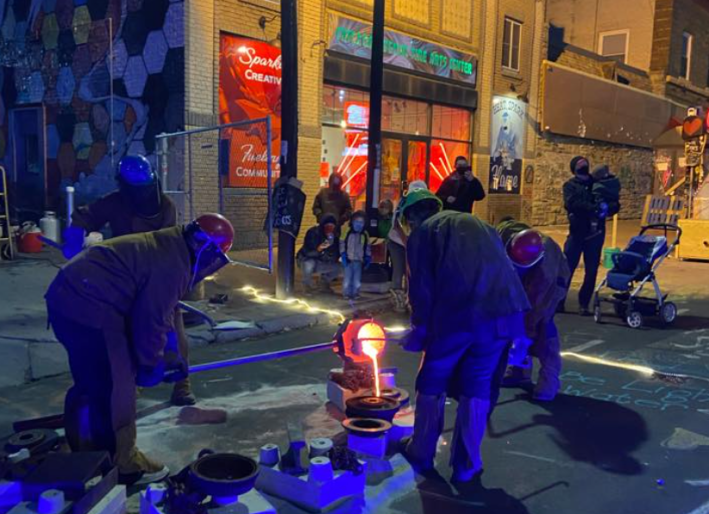 WEDNESDAY 3.29
Open (Hot)House
Chicago Avenue Fire Arts Center
Some arts are easier to dabble in than others. Watercolors? Safe, accessible, and predictable. Fire arts? Well, dang, that is a skill. This Wednesday, you can meet some brave souls working with fire as their medium at CAFAC. Watch fiery demonstrations, try your hand at it, and maybe look into signing up for a class to become a bad-ass fire artist yourself. Folks at CAFAC use fire to make a variety of things, including sculptures, jewelry, and practical items like boxes, tools, and more. Inside the gallery you can check out "No, yeah... Yeah, no," a delightful exhibition that asked artists to contribute two works: one that nails what they were going for and one that they think is a failure. Which is which? You'll have to figure that out for yourself. 6:30-9 p.m. 3749 Chicago Ave., Minneapolis.—Jessica Armbruster
Algiers

7th St Entry
Who says there's no such thing as political rock anymore? Not that these soulful Atlanta humanists play straight-up rock, if such a thing is even possible in 2023—more like gospel postpunk for a hip-hop era, if that's not too much of a marketing-ese capsule description for you. Their fourth album, Shook, released in February, is the best distillation of what Algiers has to offer since their debut. Franklin James Fisher continues to exhort with earnest abandon, and drummer Matt Tong shifts seamlessly from funk to rock to some jittery amalgam of both, and they bring their own noise to a party that's attended by plenty of fellow rads: billy woods and Zack De La Rocha, Canadian rapper Backxwash and D.C. multi-instrumentalist Mark Cisneros, members of Future Islands and Boy Harsher, and plenty more. But the most crucial invitee is Dungeon Family's Big Rube, whose downhome rumble you may remember from Outkast records, demonstrating that though Algiers had to form their band in London, they're committed to their Georgia roots. With Party Dozen. $15/$18. 7 p.m. 701 First Ave. N., Minneapolis; more info here.—Keith Harris
THURSDAY 3.30
Dancing with Welk Book Release 
SubText Books
Did you know the Star Tribune's ag reporter, Christopher Vondracek, is also a song 'n' dance man, poet, and author? The latter artist pursuit sent the South Dakota native on a decade-plus journey to write Dancing with Welk: Music, Memory and Prairie Troubadours. The wunnerful, wunnerful book is spiritually rooted by Lawrence Welk, TV's "Champagne Music" star of the 20th century, but it blooms to combine memoir, travelogue, and cultural history. Vondracek is currently crisscrossing the Upper Midwest to promote Dancing with Welk, and tonight he'll be in St. Paul for a Q&A with the Duluth News Tribune's Jay Gabler. Free. 7 p.m. 6 W. Fifth St., St. Paul; find more info here.—Jay Boller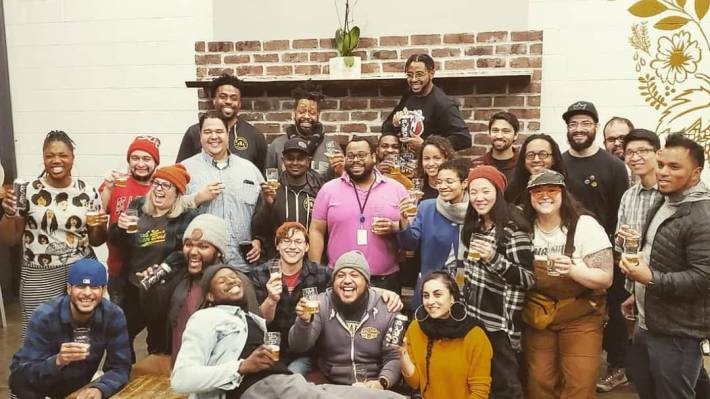 FRIDAY 3.31
Brewing Change Collaborative Anniversary
Arbeiter Brewing Co.
From its owners to its workers to its drinkers, the brewing industry is overwhelmingly white. But for the last several years, one local organization has been working to increase diversity, equity, and inclusion in the beverage biz. Brewing Change Collaborative is a nonprofit that provides education to breweries and their employees, and its members also brew beers in collaboration with area beermakers. This weekend at Arbeiter, they'll celebrate their fourth anniversary with the release of their BIPOC Brewing Pass, which gets current and prospective BCC members a drink on the house at Arbeiter, Broken Clock, Dangerous Man, Dual Citizen, Modist, Pryes, Sociable Cider Werks, and Wooden Ship Brewing Company. You can find more info here. Free. 6 p.m. 3038 Minnehaha Ave., Minneapolis.—Em Cassel
Last Call for Fish Fries
Various Locations
We love a good fish fry here at Racket, especially one that involves eating a hot basket of food in a church parking lot or basement rather than a regular restaurant. But with Lent finishing up this month, now's your last chance to enjoy one this season. This mega-list over at Catholic Spirit is very comprehensive, but a few of our favorite spots include St. Albert the Great (with sustainable tilapia!), Our Lady of Peace (for the south Minneapolis crew), Holy Cross in Northeast, Saint Thomas More in St. Paul (they have $5 beer and wine here, too), and, if you're looking for something a little bit different, try the fish fry at Holy Family, St. Paul, which serves up Lebanese eats including flatbreads, rice, and their much-coveted garlic sauce.—Jessica Armbruster
Two Poems for the Wounded
Trylon
I'm lukewarm on the Scottish director Lynne Ramsay's more recent, more widely released films, We Need to Talk About Kevin (starring Tilda Swinton) and You Were Never Really Here (with Joaquin Phoenix). I only say that because I don't want anyone with similar reservations to skip Ramsay's first two features, which I love and maybe you will too. (If you're a fan of later Ramsay, as many people are, disregard all that I guess!) Ratcatcher is grim as fuck: Set during a 1973 Glasgow trash strike, it follows a 12-year-old, housing project-dwelling boy who watches his friend drown. But Ramsay's attentiveness to the child, and to his surroundings, makes the film something much more than misery tourism. The set-up of Morvern Callar (2002), based on the novel by Alan Warner (remember what a craze there was for Scottish novelists in the '90s?) is hardly cheerier: A young Scottish woman (Samantha Morton) wakes up to learn that her boyfriend has killed himself and left behind a novel manuscript and a mixtape. But she's got a bit of pluck: She submits his novel to a publisher as hers and sorts out her life as she listens to the tape. Great soundtrack too. I still hope Ramsay gets the money to do the outer space Moby-Dick she's been trying to make for years. $8. Friday-Sunday. 2820 E. 33rd St., Minneapolis; find showtimes and more info here.—Keith Harris
Andrew Dice Clay
Rick Bronson's House of Comedy 
In 1990, at the peak of his fame, The Diceman became the first-comic to sell out Madison Square Garden for consecutive dates. Last decade, his career took a curious turn for the dramatic with major roles in Woody Allen's Blue Jasmine and Bradley Cooper's A Star Is Born. It'll be interesting to see how the 65-year-old Brooklynite's purposely offensive, in-your-face set has evolved with the times—or hasn't. $85-$130. 7:30 p.m. Friday; 7 p.m. Saturday. 60 E. Broadway, Bloomington; find more info here.—Jay Boller
SATURDAY 4.1
30 Days of Biking 2023 Kickoff Ride
Graze Provisions + Libations
The forecast is showing sunshine and a high of 37 this Saturday—better weather than we get some years for the start of 30 Days of Biking. If you're not familiar, this annual springtime cycling celebration invites riders to pledge to ride their bikes every day during April. The distance doesn't matter, nor does the destination, the point is that you get out there and have some fun on two wheels. This April 1 family-friendly kickoff ride starts at Graze Provisions + Libations in the North Loop, and takes riders on a leisurely (and short) ride along the Mississippi, before returning to Graze for drinks and snacks. Dig out your helmet, pump up your tires, charge your lights, and get ready to ride! Oh, and find more info here. Free. Noon to 4 p.m. 520 N. Fourth St., Minneapolis.—Em Cassel
First Ave's 53rd Anniversary: Danceteria Through the Decades
First Avenue
If you've not yet watched the 2020 TPT documentary First Avenue: Closer to the Stars, what the hell are you doing with your life? It's great! And it also reveals the deep dance DNA of Minnesota's best rock club. Tonight's decade-spanning dance party features DJs who've spun throughout First Avenue's 53-year history. In reverse-chronological order: DJ Jeezy (The Klituation), Sophia Eris (Grrrl Prty), TML (Too Much Love), Bryan Gerrard (Beatopia, Dig Deep), Dean Vaccaro (System33), and Roy Freedom (More Funk). Freedom's association with the nightclub dates all the way back to its '70s disco era, when it was known as Uncle Sam's. Fun fact from the doc: At one point actual swimming pools were placed on the dance floor, so partiers could splash around as Chic blasted from the speakers. Bring 'em back! $10-$15. 7 p.m. 701 N. First Ave., Minneapolis; find more info here.—Jay Boller
Minnesota Craft Beer Festival 
Minneapolis Convention Center
Is the Convention Center a fun setting for, really, anything at all? No, but sterile triplicate domes will house enough merrymaking during this celebration that the setting shouldn't tract. We're talkin' unlimited pours of 400+ beers from 110+ breweries, plus live music from hard-gigging classic rock band Rough House. Getting day drunk downtown will have a charitable angle as well, considering "at least $10,000" from the fest will benefit Twin Cities Habitat For Humanity's "House that Beer Built" program. (I'm hardly a temperance advocate, though it should be noted that, historically, beer is responsible for doing the opposite of building homes.) In any case, this event looks like a hoot; click here to see the voluminous list of participating breweries. $50-$70 ($25 for designated drivers). 1-5 p.m. 1301 Second Ave. S., Minneapolis; find more info here.—Jay Boller
Spring Open Studios
2010 Artblok
Whether it's the dead of winter or the dog days of summer, most weekends you can find at least one good artist studio open house in the Twin Cities. This weekend, it's at Artblok, one of those quirky old buildings in the Northeast. During the day, over 30 artists will open the doors to their spaces for demonstrations, receptions, and special sales. A few things teased on Artblock's Facebook page: ceramic pill boxes, paintings of bird skulls, tiny hand-carved stone houses, and watercolor paintings capturing the little moments of the Twin Cities. The building itself is full of oddities as well; once a General Mills lab, it's actually the birthplace of Wheaties and Cheerios, as well as the first Minneapolis skyway. Be sure to make your way to the basement, where Bumbling Fools meadery will be hosting a soft opening (just follow the twinkling lights and bees under the Grotto). They'll be offering samples and selling bottles of the sweet stuff all day. Free. Noon to 8 p.m. 2010 E. Hennepin Ave., Minneapolis.—Jessica Armbruster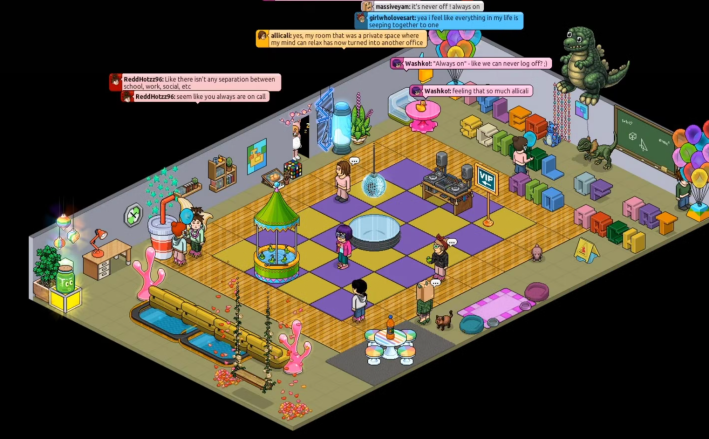 ONGOING
Insight Design Series
Walker Art Center
Graphic design is their passion. Really! For over 30 years, AIGA and WAC have hosted Insight Design Series, an event that invites talented folks from around the world to come to the museum and talk about how design can be transformative, impactful, and radical. Things kicked off last week with multi-disciplinary artist Prem Krishnamurthy. This week, Brooklyn-based studio WeShouldDoItAll will be in town to talk about being tasked with leading the community galleries in the National Museum of African American History and Culture in Washington, DC. Next week Turkish-born, Portland-based Serifcan Ozcan explores working with clients ranging from Vogue to Nike to Bud Light. Next is Angela Washko, an artist who uses video-game and digital worlds to examine things like toxic masculinity and queerphobia. The series concludes with record shop Extreme Noise Records, which will be taking a look at Twin Cities' punk history through community art and design. Lectures are $24 each ($10 if you're a student), while many of the series' related workshops, classes, and online sessions are free. 7 p.m. 725 Vineland Place, Minneapolis; find tickets and more info here. Tuesdays through April 4—Jessica Armbruster
Edward Yang, Giant of Taiwanese Cinema
Trylon
Let's say you can only see one of the four films by this key figure in the Taiwanese new wave that the Trylon is screening this month. You might go with A Brighter Summer Day (1991), showing this Sunday. A sprawling tale of teen gangs, social upheaval, and U.S. pop culture modeled partially after Goodfellas; it's commonly recognized as Yang's masterpiece. Or you might go next week for Taipei Story (1985), which looks at changes in Taiwanese culture as they're reflected in the increasingly strained relationship between a baseball player and an upwardly mobile developer. The following Sunday, there's Yi Yi (2000), the nuanced and engaging three-hour family drama that's Yang's best known film, and the last he made before the colon cancer that sidelined him for years eventually led to his death in 2007. And wrapping it all up there's Yang's first feature film, That Day on the Beach (1983), which is the hardest to find on streaming. Am I saying you can't go wrong no matter which you choose? Yes. Am I also saying you should go see 'em all? Hm, guess so. 2820 E 33rd St., Minneapolis; find showtimes and more info here. Through March—Keith Harris
Born With Teeth
Guthrie Theater
Fancy some alternative history? In this work by playwright Liz Duffy Adams, Kit Marlowe and William Shakespeare secretly meet in a backroom of a pub to write a play together, flirt, and protest the totalitarian regime of Queen Elizabeth I. Marlowe is a fiery personality, an established playwright who's also moonlighting as a royal spy. Shakespeare, meanwhile, is an introverted up-and-comer, focused on his writing and hiding that he is–gasp!–secretly Catholic. There's a lot going on here, but this award-winning play, which had its world premiere at Austin's Alley Theatre in 2022, makes it work. "[Born with Teeth] can't decide if it is about literature, history, political intrigue, religious persecution, or the wide varieties of love, and that's a good — no, make that glorious — thing," writes a reviewer for The Courier. "The play grabs them all and squeezes them into a trim, tight, electric production." $30-$80. Find tickets and more info online. 818 S. Second St., Minneapolis. Through April 2—Jessica Armbruster
Message from Our Planet: Digital Art from the Thoma Collection
Weisman Art Museum
Good news, everyone—it's spring. At least at the Weisman, whose spring 2023 exhibition, "Message from Our Planet: Digital Art from the Thoma Collection," opens this week. Inspired by the Voyager 1 spacecraft, which was used as a repository of human culture on Earth, the idea is to offer a sort of time capsule from artists working in digital media to the people of the future. To that end, the exhibit gathers the work of 19 artists who use software, video, and light technology as their media. Among those featured are Hong Hao, Jenny Holzer, Lee Nam Lee, Christian Marclay, Tabita Rezaire, and Robert Wilson. 333 E. River Pkwy, Minneapolis; find more info here. Through May 21—Keith Harris
Fluidity: Identity in Swedish Glass
American Swedish Institute
Glass artist Jo Andersson doesn't just want you to gaze upon her works. She wants you to experience them as a meditative tool for self reflection. "Being is a light installation which is intended to help bring individuals into the present moment," she says via artist's statement. "I wanted to create a safe space where viewers could lose themselves and fully experience the work as well as their responses to the work." So, what does that entail? At ASI, you'll enter a dimmed room full of glass sculptures filled with water. You'll be encouraged to use camera phones to illuminate pieces and place with the lighting. From there? Take some time for self reflection. (If nothing else, this show should make for some good visual ASMR.) In addition to Andersson's ambitious installation, the exhibition will also showcase pieces by female glass artists from the museum's permanent collection. Friday's opening night party will feature an artist's talk, live music, an outdoor glass and fire installation, and a hands on glass activity from 6 to 9 p.m. Tickets are $25. 2600 Park Ave., Minneapolis.Through May 28—Jessica Armbruster
Paul Chan: Breathers
Walker Art Center
Can those inflatable tube guys used to drive people to sales be art? If it's in the Walker Art Center then, yes, it can. But that would be oversimplifying the work of Paul Chen, a Hong Kong-born, Nebraska-raised, NYC-based writer, publisher, and artist. In the '90s and '00s, Chan garnered attention releasing videos, animations, fonts, and more, often for free on his website, nationalphilistine.com. These pieces explored pleasure, war, politics, and human interactions. But by 2009, he had burned out, tired of looking at a screen. Relatable. Five years later, after a brief, you know, "breather," he found a new way to explore movement and meaning without a computer, instead using physics, fabrics, and fans to create shapes that move about in interesting ways (and, thankfully, won't try to sell you a car).  You can see these kinetic sculptures at the Walker; the show will also include some video installations as well as pieces from his publishing company, Badlands Unlimited, which releases poetry, erotica, artists' writings, and more. 725 Vineland Place, Minneapolis. Through July 16, 2023—Jessica Armbruster
Stay in touch
Sign up for our free newsletter