Events
This Week's Best Events: Xmas at Lawless, Acme's 30, Soccer Mommy
Plus it's always Halloween for the Boulet Brothers.
9:54 AM CDT on November 1, 2021
Welcome to Event Horizon, your weekly roundup of recommended things to do. This week we have some holiday fun, plus some Halloween hold outs.
Stay in Touch
Sign up for Our Free Newsletter
WEDNESDAY 11.3
Acme 30th Anniversary Showcase
Acme Comedy Co. 
Look, the fierce critical autonomy of these blurbs is sacred to Racket; we're not in the biz of paraphrasing press releases. That said, Acme's 30th b-day blowout features a lot of comics, so in the interest of allotting text to this limited space in the most helpful fashion, we'll merely be blurting out the long list of favorites set to celebrate the country's top comedy club: Wednesday has Bengt Washburn, Andy Erikson, Nate Abshire, Tommy Ryman, Moe Yaqub, Trevor Anderson, Chuck Bartell, Shannan Paul, and Brandi Brown; Thursday has Costaki Economopoulos, Pete Lee, Tim Harmston, and Kjell Bjorgen; early Friday has Tim Slagle, Derek Hughes, David Huntsberger, and Greg Coleman; late Friday has Chad Daniels, Ryan Stout, John DeBoer, and Dave Fulton; early Saturday has Bryan Miller, Jackie Kashian, J. Elvis Weinstein, and Erica Rhodes; late Saturday has Jake Johannsen, Mary Mack, David Crowe, and Mike Earley. Whew! $20-$25. 8 p.m. Wednesday and Thursday; 7 and 9:30 p.m. Friday and Saturday. 708 N. First St., Minneapolis. Find more info here.—Jay Boller
THURSDAY 11.4
Miracle at Lawless
Lawless Distilling
Halloween is over, and you know what that means: It's Christmas! Time to drink cocktails in a room that looks like it's been decorated by an elf on PCP, because Miracle at Lawless is back for another year of balls-to-the-wall decking of halls. Hundreds of twinkling lights, a metric ton of tinsel, and more Santa statues than you can shake a sleigh bell at await at this Seward distillery, along with a menu of seasonal sippers. Things are a little different this year due to COVID—you'll need tickets to one of Lawless's 70-minute seatings to enter—but we imagine the holly-jolliness will be dialed up to 11 just like every other year. Get your ugly sweaters ready. Daily beginning Thursday, November 4. 2619 28th Ave. S., Minneapolis. More info here. —Em Cassel
Elvis Costello & the Imposters
First Avenue
It takes some people a little longer to get to First Avenue than others. Somehow (it seems so unlikely I keep double-checking it) this is Costello's first ever Mainroom show, over four decades into his career. (As you've maybe heard, it was originally scheduled for Mystic Lake, but reportedly Costello wanted to play a room with a vaccination requirement.) He's backed by the Imposters (Steve Nieve and Pete Thomas of the Attractions, plus drummer Davey Faragher), and he'll preview a track or two from his upcoming album, The Boy Named If, out next January. He'll also be digging into his most recent release, Hello Clockface—but don't worry, he'll play some of the older songs you actually came there to hear, too. 18+. $59.50. 7 p.m. 701 First Ave. N., Minneapolis. More info here.—Keith Harris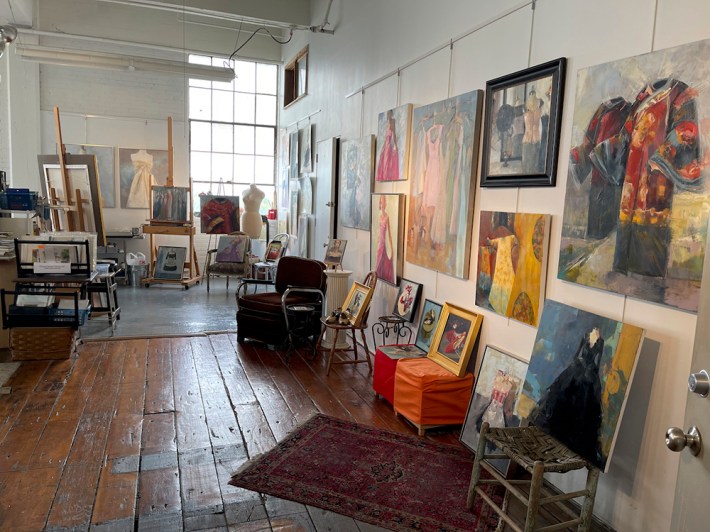 FRIDAY 11.5
Open Studios in Northeast Minneapolis
Various Locations
Every spring, northeast Minneapolis hosts Art-a-Whirl, an enormous, three-day studio crawl featuring big crowds, gallery events, packed patio concerts, and busy bars. In the fall, the four big art buildings in the neighborhood come together again for four separate events, all hosted on one day. Think First Thursdays Open Studios, but spread out over three days. While events each have their own name--Open Casket (Casket Arts), Art Attack (Northrup King Studios), Art This Way (Solar Arts Building), and California Dreamin' (California Building)--the celebrations run the same hours, and encourage exploration through a variety of galleries, spaces, and buildings. At each venue you'll find an assortment of attractions to enjoy, including special receptions, guest artists, live music, demonstrations, and food trucks, and there are literally hundreds of creatives at each location. Get started on your holiday shopping or just have fun exploring spaces filled with jewelry, furniture, beauty products, abstract art, print art, book binding, and so much more. All events are free. 5 to 10 p.m. Friday; 10 a.m. to 6 p.m. Saturday; 11 a.m. to 5 p.m. Sunday. California Dreamin': California Building, 2205 California St. NE. Art Attack: Northrup King Building, 1500 Jackson St. NE. Casket Arts: Casket Arts Building, 681 17th Ave. NE. Art This Way: Solar Arts Building, 711 15th Ave. NE.--Jessica Armbruster 
Brandy Clark
Fine Line
Yes, Clark writes real good words, like any country songwriter worth your attention, but easy Music Row wordplay's not her bag. She's in it for the challenge, grabbing the shopworn and banal purchasable goods off the songwriting shelf and gussying them up till they mean something special. On her latest, Your Life Is a Record, you should hear how she embellishes the cliche "Take a long walk/Off a real short pier" and brushes off her shouldacouldawouldas with "All I know is that I loved you/So fuck the rest." As a singer, she remains warm but plainspoken, she's not gonna wring anything that isn't in the lyric on the page. Fortunately, she writes real good words. With Kelsey Waldron. 18+. $22.25-$37.25. 7:30 p.m. 318 First Ave. N., Minneapolis. More info here.—Keith Harris
Fast & Furious Tour
Comedy Corner Underground
Three headliners for $12? Heckuva deal. Based in L.A., Brandie Posey brings a punk-rock sensibility to her road-tested live sets as well as her popular podcast, Lady to Lady. Will Arnett and Cameron Esposito, or at least their podcast bookers, testify to the comedic talents of energetic New York City comedian Kevin Casey White. Another comic from L.A., Anna Valenzuela has competed on Comedy Central's Roast Battle and hosts the 12 Questions podcast. $12. 8 p.m. Friday and Saturday; 10 p.m. Saturday. 1501 S. Washington Ave., Minneapolis; more info here.—Jay Boller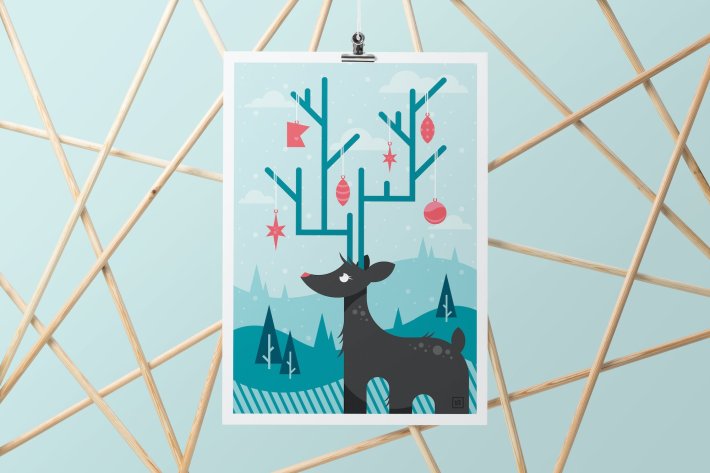 SATURDAY 11.6
MN Christmas Market
Union Depot
The moment that Halloween ended, it became the holiday shopping season. And while we're still in the middle of a plague, this year it looks like the malls are staying open. But at this annual Union Depot event, you can skip over some of the big box bullshit of the gift giving season, as everyone is local, there will be a cash bar, and you're at the Depot, not a mall. Vendors selling covetable items include beauty products (Atomic Nail Polish, VIR for Men), onesies and kids' clothing (Harpy Doodle Designs), jewelry of every kind of vibe, hand-made cards (Dotplaid), soaps galore (Bare Naked Soap Company, Siena Soap), plus candles, tote bags, porcelain, leatherworks, and ethically sourced coffee. VIP scores you early admission, a shopping bag, a cocktail or a coffee, and special deals throughout the event. Another bonus: 7% of sales will go to the Reel Hope Project an org that makes videos showcasing children who are hoping to be adopted. $1 admission; $25 VIP. 10 a.m. to 5 p.m.' 9 a.m. VIP admission. 214 Fourth St. E, St. Paul. --Jessica Armbruster
Superstar with the Boulet Brothers
Muse
Each year, Flip Phone puts together Superstar, a drag competition that is part pageant, part Drag Race, part variety show. In the end, one queen or king wins a bunch of cash, prestige, and a crown. This year's 20 contestants will be judged by the Boulet Brothers, an iconic horror drag duo known for their spooky parties and for Dragula, their TV competition featuring drag artists who specialize in glamorous gore, gross-outs, and terrifying spectacle. Also on the judges' panel will be Tendroni and former winner Priscilla Es Yuicy. This year's contestants are a mix of glitter and a little leftover Halloween spirit; the lineup Dona Pepa, Brova Supernova, Jenna Cis, Aqua Vulva, and Lady Cummeal, among many others. 18+. $20; $45 VIP. 8 p.m. 107 Third Ave. N., Minneapolis. More info here. --Jessica Armbruster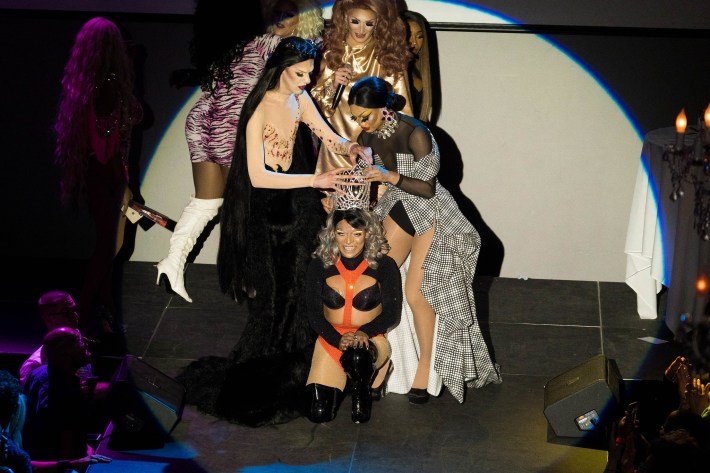 SUNDAY 11.7
Soccer Mommy
First Avenue
You can tell Sophia Allison's a pretty nifty songwriter because the 24-year-old Nashvillian is headlining the Mainroom despite calling herself/her band Soccer Mommy. Her 2018 breakthrough, Clean, showed an instant command of tuneful longing and reconfigured '90s alt guitar—she claimed she'd loved Avril Lavigne long before she heard Liz Phair, which may be why, without coming across as slick, she slid so easily into the craft her elders backed into or swerved away from. The dynamics are more subdued and the rhythms more doggedly midtempo on her 2020 follow-up Color Theory, which relies more on ambient melancholy than big hooks. The little hooks are still there if you listen up though. With alexalone. 18+. $20-$22. 7 p.m. 701 First Ave. N., Minneapolis. More info here.—Keith Harris
Stay in touch
Sign up for our free newsletter