Arts
Why Pay for 'The Art of Banksy' When You Can Think About It for Free?
It's what Banksy would want.
11:17 AM CDT on May 18, 2022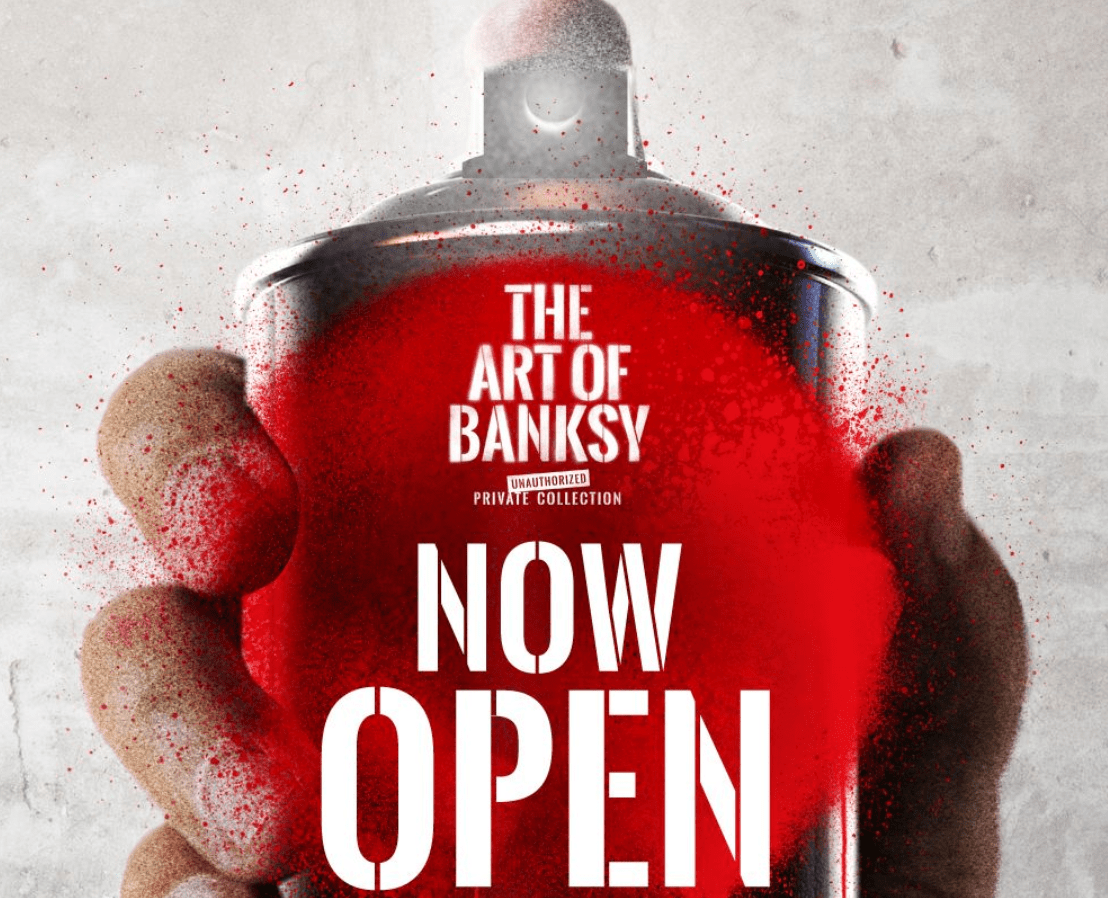 "ART SHOULD COMFORT THE DISTURBED, AND DISTURB THE COMFORTABLE," an all-caps Banksy quote shouts at people who visit "The Art of Banksy" website. But what happens when a business re-contextualizes an artist's work as a rare commodity that comes at a price? Does it comfort the comfortable and disturb the disturbed?
When it was announced in March that an unauthorized mega-exhibition of Banksy's work was coming to Minneapolis, the news was met with media fanfare. 
"This is a one-of-a-kind exhibition," Corey Ross, the CEO of Starvox Exhibits, proclaimed via press release. "Following successful runs in Chicago, San Francisco, Boston and Denver, we can't wait to give Minneapolis a chance to see 'The Art of Banksy' up close." 
That quote showed up in stories from just about every local news outlet, from the Star Tribune to KARE-11.   
"They obviously had an intense press stream," notes Amy Rice, one of a few local artists who is openly shit-talking the show (while many quietly, off-the-record agree). "I even heard press on outstate Christian radio."
"The Art of Banksy" features over 100 pieces by the artist, now owned by wealthy collectors who are sharing their purchases with you, the gen pop, if you give them your money. It's a nationally touring production, organized by Starvox Exhibits and hosted by Lighthouse Artspace, the same company and venue that brought us "Immersive Van Gogh," an impersonal exhibition where people hung out in a room where his art was projected on the walls, school graduation slideshow-style, with no context. (This show was also noted for exploiting its labor while here in Minneapolis.) 
This is an unauthorized exhibition, meaning Banksy had nothing to do with it. (Don't worry; unlike poor Van Gogh Banksy has made plenty of bank over the years.) Works include many of their stencils on canvas, as well as sculptures, reproductions from things that no longer exist, and lots of social media photo ops. There are pieces from Banksy's "fuck the monarchy" era, "cops are fascist" era, "war is dumb" era, and his most universally digestible stencil, the "girl with a balloon" series.
After seeing the show covered by so many local media outlets, Rice went on an internet crusade, pointing out that art lovers could support local artists doing similar work instead.
"I think the thing that really frustrates me is that this is going to have a big audience, and why don't they care about our art? I'm confused," she says. "It's not Banksy, but there's a lot of other art like Banksy happening here in the Twin Cities, and it's free and it's every weekend." 
Eventually, her earnest criticisms earned her a block from the organization's Facebook page. 
 "Lots of people have been kinda crabby about me," Rice says. "Like, 'You're making us feel bad.'"
But she is not alone in her criticisms, many art critics living in cities along the tour haven't been kind in reviews, and most are quick to note that the experience feels less like a retrospective or homage and more like a cash grab from people who already have a lot of cash. 
"During my trip through 'The Art of Banksy,' the novelty of seeing endlessly reproduced Banksy art on the walls of a gallery quickly wore off," writes Zach Long for Timeout.  "And there was little else in the exhibition to hold my attention: wall text is sparse and unremarkable, a handful of video interviews with one of Banksy's street artist contemporaries are difficult to hear over the background music and the audio guide device that visitors are handed plays about 10 short audio clips throughout the entire show."
"The exhibit is pure class warfare through capitalist commodification; a chance for the 1% to experience an 'edgy' artist whose entire aesthetic is based around how much he despises the 1%," writes Charles Lewis III for 48 Hills in a piece titled "'The Art of Banksy' is pure bourgeois comfort food." 
"... if you are in the market for an actual museum, these pop-up exhibits offer an empty promise of art and deliver only a couple of rooms of shiny consumerism," notes Rachel Lapides at The Phoenix.
Banksy doesn't seem that into the show, either. 
"Members of the public should be aware there has been a recent spate of Banksy exhibitions none of which are consensual," a section from their website titled Product Recall – Art of Banksy. "They've been organized entirely without the artist's knowledge or involvement. Please treat them accordingly."
One positive review from "The Art of Banksy" Instagram page makes a compelling argument, however:
🐀 "🙌🙌🙌🙌🙌🙌🔥🔥🔥"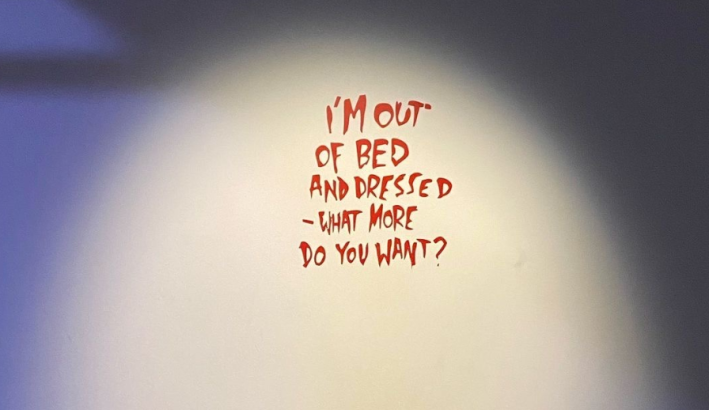 ---
Banksy, who famously remains anonymous, is a U.K.-based street artist. Their canvas is the things all around us–crumbling buildings, underground subway stops, alley walls. Part of the magic of their art is time and place, and spotting it before it's gone. "The Art of Banksy," however, is a sure thing… for a price: tickets range from $34.99 to $74.99, $29.99 for kids. (Those looking to look at anti-corporate art at a more affordable rate can score deals if they sign up for emails; a recent Mother's Day sale dropped the prices by 35%.) 
When the Minneapolis leg of the tour opened last week, it received oddly sterile, matter-of-fact reviews from the local media. Stories relied mostly on charismatic quotes from PR reps and tour guides.
"There's humor in the show. There's certainly controversial content. That's what Banksy is about," gallery representative Nick Harkin told MPR. "And I think that will attract many people that may not have been interested in Van Gogh. But hopefully, a lot of those same people who enjoyed Van Gogh will come back to see it as well."
"He has messages in his work, political messages, and I think he does it in a way that it is understandable for people," Marieke Groot, associate producer, explained to Fox 9. "One look at the images, and you understand his messages. He does it with a good dose of humor. He makes people laugh, and I think all that is what makes his work interesting."
"There's always a message in his art, and he does it with comedy," project director Kayla Kangas told KARE 11. "It makes everyone think about topics in the world, and he does it with a humorous kick."
But does the show make you think? Sure, it's a great photo op, and its anti-classism, anti-establishment, anti-capitalism message feels subversive. But at the end of the day, you paid a company $35 to look at art that was originally free. 
Late last week, the Star Tribune art critic Alicia Eler penned a piece pointing out that the show, housed in Lighthouse ArtSpace in Northeast, would be taking place during Art-A-Whirl, a free, massive neighborhood studio crawl. Artists' reactions ranged from enthusiastic, to indifferent, to angry.
"This is our bread and butter," Carmen Gutierrez-Bolger, former NEMAA president, told the Strib. (The Northeast Minneapolis Arts Association is the organization that puts on Art-A-Whirl.)
But "The Art of Banksy," however, isn't quite in competition with AAW.
"Lighthouse [Artspace], the company that is putting on the Banksy exhibit, is a member of NEMAA and is officially participating in Art-A-Whirl," explains NEMAA's executive director Anna Becker.
While some artists see the Banksy show as a net loss for the local arts scene, Becker's one of a handful of people who see the show as an opportunity, not an obstacle, for northeast Minneapolis.
"In general… whatever gets people interested in art and brings them into the neighborhood is good," she says. "I hope folks continue to come back and visit open studios and other great events happening in northeast Minneapolis. And Art-A-Whirl is just about as immersive as you can get, and it's free."
Still, $35-$75 spent at the Banksy show is $35-$75 that won't go to a gallery or museum. (Though it's also worth noting that maybe that money was never going to go to a local artist anyway.) And for some it still stings that it's gotten more press than any other recent show in town.
"It's hurtful," argues Rice. "A huge percentage of art revenue has been lost in the Twin Cities–the arts revenue in the Twin Cities makes up a huge part of what makes the Twin Cities the Twin Cities. It's just frustrating."
With this show, it really seems like the money-making potential of Banksy is overshadowing the art of Banksy. But even if the show is ultimately empty, it does bring up a lot of interesting things to think about, whether you spend money on it or not. For starters, it raises the question of how art is supposed to function in capitalism. Is art about spending money to directly support the artist and their message? That sure sounds like idyllic capitalism. Is art about paying for access to things that have been commodified by the wealthy? That's capitalism, too.
In the end, the answer to that question is probably the latter in regards to "The Art of Banksy." This is a show made by people who are looking to get paid, and, unlike smaller galleries and local artists, they have the budget, the hype machine, and the manpower to do that.
Oh, and yes, you will be exiting through the gift shop.
Stay in touch
Sign up for our free newsletter