Events
This Week's Best Events: Santas on Bikes, Tape Freaks, Craft-o-Rama
Plus Michael Caine's epic Muppet masterpiece.
10:13 AM CST on November 29, 2021
Welcome to Event Horizon, your weekly roundup of recommended things to do. This week the holidays are in full swing with festive movies, bar crawls, and artists' markets.
MONDAY 11.29
Leo Kottke and Dave King
Dakota
You're never too old to try something new. Or at least Leo Kottke isn't. So this year, for his annual November concert, the 76-year-old acoustic guitar maestro Leo Kottke has teamed up with mainstay Minneapolis drummer Dave King, who's about two-thirds his age, for a three-night stand in downtown Minneapolis. Kottke doesn't record much these days—in 2020 he released his first album in years, Noon, his third collaboration with Phish bassist Mike Gordon—as he tends to prefer a live setting. King, who made his name both as a jazz drummer with Happy Apple and the Bad Plus and with indie-rock groups like Halloween, Alaska, is a dynamic workhorse, known for taking on multiple projects at once. Advance reports are thrilled with their interplay. $50-$75. 7 p.m. through Wednesday. 1010 Nicollet Mall, Minneapolis. Find more info here.—Keith Harris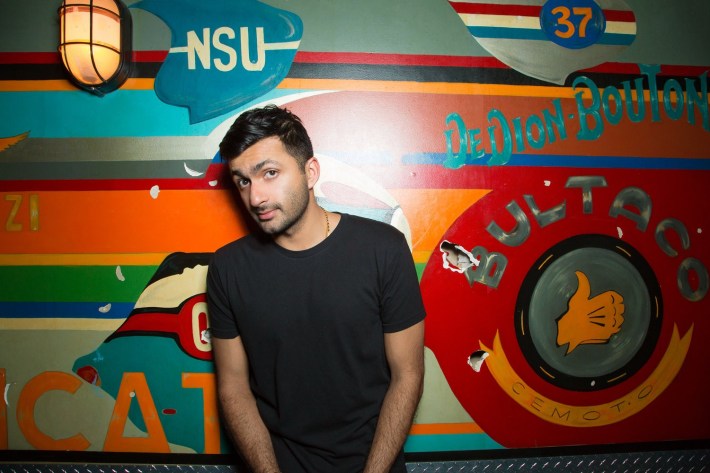 WEDNESDAY 12.1
Nimish Patel
Acme Comedy Co. 
In 2018, Patel got booted offstage by Columbia University students who found one of his (non-offensive, albeit clunky) bits offensive. Instead of taking a reactionary, pigheaded oppositional stance and naming his next special "Triggered" or "Snowflakes," the New York City comic wrote this thoughtful, nuanced essay about the experience for the New York Times. Patel—who briefly became SNL's first Indian-American writer—didn't suffer from the episode, and now gigs regularly at NYC's Comedy Cellar and around the county. The sharp, deadpan storyteller has written for the White House Correspondents Dinner, worked at Full Frontal with Samantha Bee, and, until this past June, had a staff writer gig at NBC's A Little Late with Lilly Singh. 8 p.m. Wed.-Thu.; 7 & 9:30 p.m. Fri.-Sat. $27.75. 708 N. First St., Minneapolis. Find more info here.—Jay Boller
Tape Freaks
Trylon Cinema
What's the only thing better than a bad movie? A bad movie that's also a surprise. (What, you didn't think we were going to say a good movie, did you?) On the first Wednesday of every month, Tape Freaks brings a love for bad movies to the Trylon, presenting one of their favorite films to an audience that has no idea what's coming until the opening credits roll. The theme this month is "regional horror," a subgenre that highlights the particularities and eccentricities of a given region and the filmmakers behind it. They promise it's a region local to us—and that's all we know! If you're wondering just what's in store, Tape Freaks have been teasing audiences with clues leading up to each showing on their website. $5. 7 p.m. 2820 E. 33rd St., Minneapolis. Find more info here. —Em Cassel
Jason Isbell and the 400 Unit
Armory
We're getting a lot of reminders these days that decency and talent don't always go hand in hand, but Jason Isbell is an exception. He's not just one of the best songwriters in the game but by all accounts he's also a stand-up guy. Isbell promised to record a full album of songs by Georgia musicians if Biden flipped the state in 2020, and he delivered this year with Georgia Blue. The collection takes on everyone from James Brown to the Allman Brothers, represented by a 12-minute​ version "In Memory of Elizabeth Reed" from a guy who's been known to play the Brothers' "Whipping Post" as an encore. Tonight you're more likely to hear Isbell's version of R.E.M.'s "Driver 8," which is a little shorter but still great, mixed in with selections from his latest album of originals, Reunions. With Strand of Oaks. All ages. $47. 8 p.m. 500 S. Sixth St., Minneapolis. Find more info here.—Keith Harris
THURSDAY 12.2
Polo G
Armory
With Die a Legend in 2019, this Chicago rapper opened up the monotone flow of his hometown's drill scene, bringing out the style's implicit melodies without softening its attack. Polo G relocated to L.A. not long after, but on his 2021 follow up, Hall of Fame, his sound hasn't changed much. On hits like "Rapstar," dominated by a Latin-tinged ukulele and the clattering cymbals of an 808 drum machine, Polo's vocals blend singing and rapping in a way that turns the aggressive menace of drill inward. All ages. $47. 8 p.m. 500 S. Sixth St., Minneapolis. Find more info here.—Keith Harris
FRIDAY 12.3
Steve Gunn and Jeff Parker
Cedar Cultural Center
A summit of genuine guitar masters. Gunn first made his name working with Kurt Vile, with whom he shares a chill expansiveness. After relocating to Brooklyn, the guitarist began recording his own albums, adding warm, unassuming vocals to his modestly psychedelic instrumentals. His latest album, Other You, is laid back but never lethargic—the sense it gives off is of wandering with your eyes open. Jeff Parker emerged from Chicago's unfortunately named post-rock scene in the '90s, working with groups like Tortoise and Isotope 217, and after years of productive collaborations in styles that straddle rock, jazz, and hip-hop, he's come into his own as a bandleader. On his excellent 2020 album, Suite for Max Brown, an Otis Redding sample popularized by the late, great rap producer J Dilla and improvisations on an African mbira both fit in. All ages. $25. 8 p.m. 416 Cedar Ave., Minneapolis. Find more info here.—Keith Harris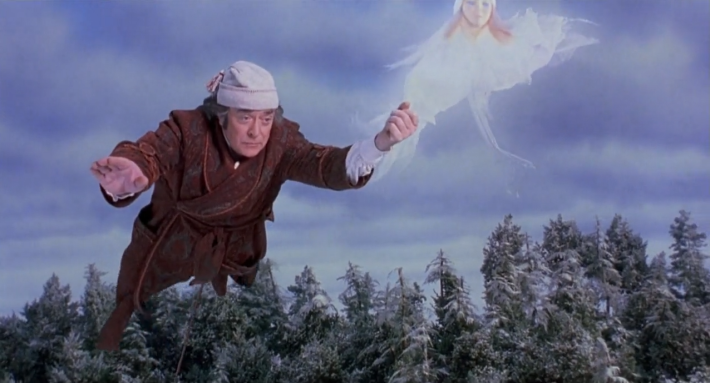 SATURDAY 12.4
The Muppets Christmas Carol
Parkway Theater
When a well-respected actor chooses to do a goofy children's movie, there are a few ways this tends to play out. They can give an iconic scene chewing performance, like Angelica Huston did in Witches. They can file their sharp edges off and put forth a career-destroying PG-13 effort, like Eddie Murphy basically did in the second half of his career. Or, they can go the Michael Caine route, and play it like you're making a motherfucking masterpiece. As legend (and IMDB) has it, this is what Sir Michael Caine told producer/director Brian Henson after joining the cast of The Muppets Christmas Carol: "I'm going to play this movie like I'm working with the Royal Shakespeare Company. I will never wink, I will never do anything Muppet-y. I am going to play Scrooge as if it is an utterly dramatic role, and there are no puppets around me." To which Henson replied, "Yes, bang on!" Thirty years later, we're still enjoying this take. You can see it on the big screen this Saturday; Caine still claims it as one of his favorite roles. $5-$10. Noon. 4814 Chicago Ave., Minneapolis. --Jessica Armbruster
Santa Cycle Rampage
The Loop
"Santa" and "rampage" are two words you rarely see together--nor do you normally want to. But it makes sense for this event that spreads good cheer via bars and bikes. Each year, a hoard of people, almost all dressed as Santa, hop on their bikes and create an unexpected jolly spectacle that's way better than a bunch of carolers at your door. If you want in, meet at the Loop. From there, the crew will be cycling their way, bar crawl-style, to places like Utepils, La Dona Cerveceria, Able Seedhouse and Brewery, Sociable Cider Werks, and Modist. Don't have a Santa suit? No worries. Although this ride is known for bringing Santas together, elfs, reindeer, Krampus, and other festive creatures are also welcome. Or simply rock an ugly holiday sweater and deck your bike out in lights. Free. 10 a.m. 606 Washington Ave. N., Minneapolis. --Jessica Armbruster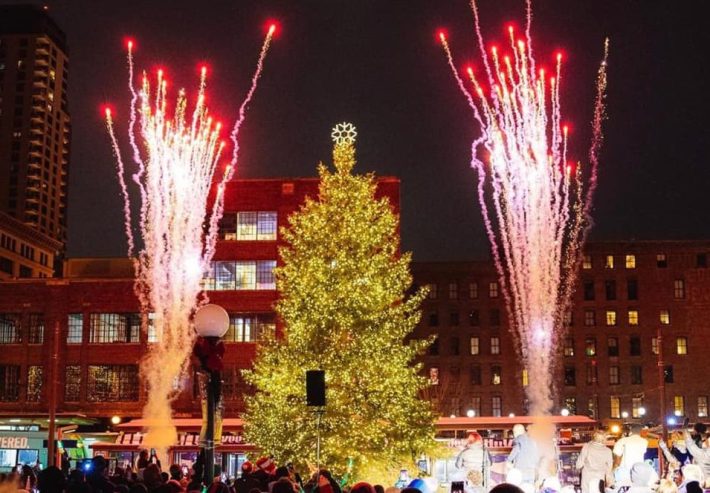 Tree Lighting & Movie
Union Depot
Fa-la-la-la-la-la-la-la-la: It's true, Christmas is in the air. Nowhere will that be more true than at St. Paul's Union Depot this Saturday. That's where, in highly specific order: The Winter Carnival will kickoff with hot cider, live music, and kiddo giveaways; organizers will flip some sort of switch to illuminate a big ol' tree on the North Plaza, followed by a "short but thrilling" fireworks display; then, at 7, Will Ferrell's stone-cold 2003 classic Elf will screen inside (chairs provided; concessions available; blankets encouraged). As an early X-mas gift, Racket will provide you with the following trivia: Ferrell reportedly turned down a $29 million offer to reprise his role of Buddy in Elf 2, in part, because the premise was "not good." Good call, buddy. Anyway, this free tree/movie event sounds quaint and magical. Free. 4:30 to 9 p.m. 214 Fourth St. E., St. Paul. Find more info here.—Jay Boller
Holiday No Coast Craft-o-Rama
Midtown Global Market
As far as annual artist-run craft markets go, No Coast is one of the most epic and enduring. For nearly 15 years, makers, artists, designers, and other small businesses have brought an "etsy live and in person" vibe for this special holiday event. This Saturday, you can shop, eat, drink, and knock off items on your gift list. The event will feature over 40 booths to explore, winding through the halls of the Midtown Global Market. Highly giftable items include wooden toys, gorgeous ceramics, rock 'n' roll screen prints, practical purses, and sparkly jewelry. For a complete list of vendors, check out nocoastcraft.com. Free. 10 a.m. to 4 p.m. 920 E. Lake St., Minneapolis. --Jessica Armbruster
Stay in touch
Sign up for our free newsletter