Events
This Week's Best Events: 100 gecs, Punching Nazis, Power Drilling Pumpkins
Plus a poster sale, a beer and bike ride, and holiday shopping begins.
9:30 AM CDT on October 18, 2021
MONDAY 10.18
The Baldies
TPT
We can recommend local TV here, right? Sure we can—it's our damn website! With that settled, we heartily endorse flipping your TV and/or streaming device to Ch. 2 and/or the TPT app tonight at 8 p.m. for new Minnesota Experience docuseries The Baldies. In it, we meet the anti-racist Minneapolis skinhead crew that terrorized racists and neo-Nazis throughout the '80s. Sadly still relevant, the doc should feature plenty of shitkicking punk rock and actual Nazis getting the shit kicked out of 'em. —Jay Boller
TUESDAY 10.19
100 gecs
First Avenue
Lotta undumb music fans, both pro-gec and con-, were somehow baffled by the appeal of the  silly noisetoons on 1000 gecs (Dog Show Records), but really what's not to "get"? Like old-school hip-hop DJs, the duo of Dylan Brady and Laura Les grab their favorite parts from their music collection, and if they happen to prefer the junky bits—Warped tour second-stagers, third-wave ska, growly nu-metal, mallrat dubstep—they're hardly the first cool people to make a party out of liking uncool music. The floor at their 2020 Fine Line show was a writhing horde of giddy kids; I was content to giggle and bounce from my elder-appropriate balcony perspective. (It was also my last big show before the clubs shut down; hope that doesn't portend anything about this Mainroom gig.) Bummer that the gecs' second real album (the remix collection doesn't count) has been delayed till March, but maybe we'll get a preview. It'll be called 10000 gecs, which still isn't nearly enough. With Aaron Cartier. All ages. $22-$25. 7 p.m. 701 N. First Ave., Minneapolis. More info here.—Keith Harris
William Tyler and Marisa Anderson
Turf Club
Across the river, that same night, you can catch what's pretty much the opposite of a 100 gecs show. Independently, Nashville's Tyler and Portland's Anderson have established themselves as guitarists capable of lovely, contemplative instrumental albums that stray across genres, as well as fine soundtrack work for Pacific Northwest filmmakers (Tyler for Kelly Reichardt's First Cow, Anderson for Debra Granik's Leave No Trace). Released in August, their collaborative album Lost Futures (Thrill Jockey) shows how adeptly they enhance one another's melodic sensibilities, with tones and textures providing variety more than improvisation, and Anderson's work with Tuareg guitarists a strong anchor. With Cassini. 21+. $15. 8 p.m. 1601 University Ave. W., St. Paul. More info here. —Keith Harris
WEDNESDAY 10.20
Mary Mack
Acme Comedy Co.
There's no better ambassador for the Minnesoooooota "o" in entertainment than Mary Mack. The Wisconsin-raised, Minneapolis-launched comic has forged a rock-solid career slugging it out in comedy clubs, though she describes herself as a "folk humorist" instead of a standup. Mack's standup credentials are impeccable, however, including appearances on Conan, Comedy Central, and Marc Maron's WTF podcast. Think of her as a more wholesome Maria Bamford (the two Minnesota comedy exports are buddies). Currently, Mack stars alongside Thomas Middleditch *tugs collar nervously* in Hulu's Solar Opposites, an animated sci-fi sitcom from the co-creators of Rick & Morty that was just renewed for a fourth season. Her hometown run of headlining sets at Acme is guaranteed to be hilarious. $15. 8 p.m. Wednesday and Thursday; 7 and 9:30 p.m. Friday and Saturday. 708 N. First St., Minneapolis; more info here.—Jay Boller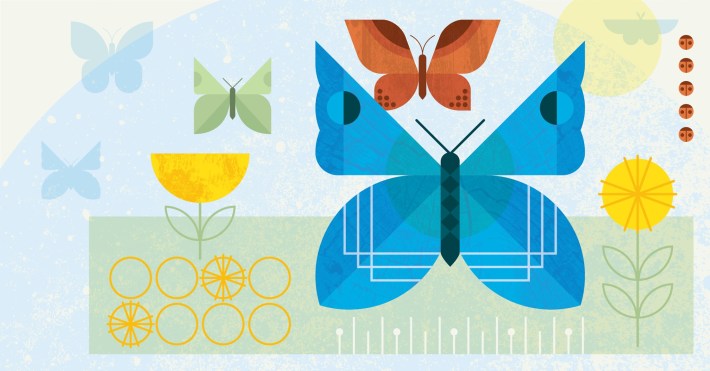 SATURDAY 10.23
Pumpkins and Power Drills
Bauhaus Brew Labs
You've probably tried to core a pumpkin with one of those half-plastic carving knives that come cheap at the grocery store, and it was pretty miserable, right? What if you had a power drill with attachments, giant knives, and sledgehammers at your disposal? You might be able to make something sweet, right? This Saturday and Sunday, you can try this theory out and at a special event hosted by the Minnesota Tool Library. Bring your own pumpkin or buy one at Bauhaus; the tools, safety equipment, and space to make a mess will be provided. Oh, and there will be beer, of course. Donations and proceeds from pumpkin sales will go toward the organization. It's free to attend and participate, but the crew requests that you RSVP them here. Noon to 3 p.m. on Saturday at Bauhaus Brew Labs (1315 Tyler St. NE, Minneapolis); noon to 6 p.m. on Sunday at Urban Growler (2325 Endicott St., St. Paul). --Jessica Armbruster
Posters for Parks 2021
Online
Minneapolis has a ton of great parks, whether you're looking for a sweet playground for your kids (Painter Park!), a dog-friendly area for your pups (Lake of the Isles Dog Park!), or natural water features (Minnehaha Park and Falls!). To raise funds for our fair free zones, over 30 artists will share what they love about our parks via a variety of limited edition posters. Past highlights have included old-fashioned illustrations, abstract designs, and beautiful block prints celebrating our wildlife, trails, beaches, and foliage. John Barlow, Vanessa Berglund, Yao Jian, Amy Jo, June Le, Caroline Royce, Nathan Strauss, and Studio on Fire are all participating artists, as well as many others. Half of the poster proceeds will benefit the People for Parks Fund with the other half going directly to each artist. Stop by online on Saturday, when posters will be loaded up on the events site, lovemplsparks.org. 8 a.m. to 8 p.m. --Jessica Armbruster
SUNDAY 10.24
Harvest Ride
Eastlake Craft Brewery
If you're a fair-weather cyclist, like many of us are, then you know that the arrival of spooky season means that your 2021 riding days are numbered. So you gotta take those final trips when you can. One great opportunity is at Harvest Ride, a self-guided beer tour that raises funds for a good case. The route is up to you, but event organizers say it covers about seven miles through south Minneapolis. Potential stops along the way include Arbeiter Brewing Co., Eastlake Craft Brewery, Lynlake Brewery, Northbound Smokehouse & Brewpub, and Venn Brewing Company. A mere $5 scores you a map to help you figure out your route, a stamp card to fill out at each brewery, $2 off a pint or a crowler at each location,  and beer prizes and schwag. All proceeds from ticket sales will benefit Sabathani Food Shelf. Buy tickets here. $5. Noon. 920 E. Lake St., Midtown Global Market, Minneapolis. --Jessica Armbruster 
Old St. Anthony Fall Bazaar
Machine Shop
In the U.S., we're having a real tough time with the supply chain right now, making it difficult for shops to keep stuff on shelves. Which means the holidays could be a shitshow if you're a present-focused person. As if you needed any more reasons to shop locally, but there you go. One way to do so is at this Sunday event at the Machine Shop, where vendors will park their pop-up shops in the spacious, two-floor venue. Highly giftable items include handmade beauty products, leather purses, animal-bedecked tea towels, sparkly jewelry, and much more. Bring a mask and proof of vaccination. Free; registration requested. Noon to 5 p.m. 300 Second St. SE, Minneapolis. --Jessica Armbruster
Stay in touch
Sign up for our free newsletter