Events
Yo La Tengo, Black & Funny Improv Festival: This Week's Best Events
Plus a riverside brewery grand opening, a hit podcast at The Cedar, and a whole lot more.
11:11 AM CDT on March 20, 2023
Welcome to Event Horizon, your weekly roundup of the best events in Minneapolis and St. Paul.
MONDAY 3.20
The Beths 
First Avenue
New Zealand guitar-pop is indomitable. The island nation is an inexhaustible well of simple-but-smart guitar bands who will continue to jangle, chime, and sing about their very ordinary problems while the rest of us are drinking our own pee to survive. The title track from the Beths' third and best album, Expert in a Dying Field, lands the relationship analogy of the year, zeroing in on how all your knowledge about a lover, from the intimate to the mundane, becomes instantly useless once you break up. Elizabeth Stokes is a brilliant songwriter whose gift with the phrase and the hook never falters here, and Jonathan Pearce is no slouch on guitar, leaning into a more rocking power pop than the Auckland norm. With Sidney Gish and Hans Pucket. Rescheduled from February. 18+. $25. 7 p.m. 701 N. First Ave., Minneapolis; find more info here.—Keith Harris
TUESDAY 3.21
Christian McBride's New Jawn
Dakota
McBride lets his hometown roots show with this pianoless quartet ("jawn" is all-purpose Philly slang for any person, place, or thing), which brings out a slightly wilder side of the bassist than you might be used to hearing. Trumpeter Josh Evans and saxophonist/bass clarinetist Marcus Strickland cut loose up top as McBride locks in with drummer Nasheet Waits. Their second album as a unit, Prime, came out last month, and it features compositions from each of the quartet's members. But it's the outside material they tackle that'll give you a sense of their range and style: Larry Young's "Obsequious," Ornette Coleman's "The Good Life," and Sonny Rollins's "East Broadway Rundown." Also Wednesday. $35-$45. 6:30 & 8:30 p.m. 1010 Nicollet Mall, Minneapolis; find more info here.—Keith Harris
WEDNESDAY 3.22
Black & Funny Improv Festival
HUGE Improv Theater
The 2023 Black & Funny festival—its seventh year, and biggest production since COVID sidelined things back in 2020—brings improvisers of color from all over North America to HUGE for five days of unpredictable hilarity. You've got groups like Wakanda vs. Everybody from Miami and Cake Walk from Baltimore, but also local performers including Blackout Improv and Brotha, Brotha. And it's not just the shows, either (though you should definitely get out to at least a few of those). Black & Funny also offers dozens of workshops and classes, along with panel discussions and ensemble showcases. Keep your peepers peeled: We'll have a more in-depth preview on the site before the festival starts on Wednesday. $15 for individual shows, or get an ULTRAPASS for $99. 3037 Lyndale Ave. S., Minneapolis. Tickets and more info here. Through March 26—Em Cassel
FRIDAY 3.24
J.I.D. & Simino 
Fillmore
Like a lot of relatively successful younger rappers, J.I.D.'s big topic on his latest, The Forever Story, is "How did I get here?" Unlike most, the Atlantic MC's got a unique tale (he quit football for rhyming) and his storytelling skills are a match for his versatile arsenal of flows. He digs into the specifics of a poor but not loveless childhood where lesser rappers settle for generalities. And his best anecdote is about how he and his fam got into a brawl at a club with someone who dissed his sister, and how their parents would have been proud. St. Louis's Smino, is a real team player, a member of no less than three rap collectives (including Zoink Gang with J.I.D.). Released last fall, his third album, Love 4 Rent, is a slab of warm and lively southern rap, even if his playful drawl and matching flow offer more surface pleasures than anything specific that he has to say. $200-$375. 6:30 p.m. 525 N. 5th St., Minneapolis; find more info here.—Keith Harris
Made in Minnesota Spirits Tasting
Granada Theater
Beer Dabbler events and brewery tastings are all well and good… but what if you're a little more into the spirit side of things than the hoppy stuff? For you good people, there's this tasting at Granada Theater, which brings more than 20 distilleries to Uptown (along with mixer brands and a few THC seltzer producers). Co-hosted by Uptown Association and Lowry Hill Liquors, the evening affair will also have food, plus live music from Lonesome Dan Kase and The Red Hot Djago Peppers. This is your chance to try spirits from Loon Liquor, Copperwing Distillery, Earl Giles, Ida Graves, and more, all under one roof. 21+, $60. 3022 Hennepin Ave. S. Minneapolis. Tickets and more info here.—Em Cassel
Broken Clock Brewing Grand Opening
Broken Clock Brewing Co-Op
Located just down the block from Psycho Suzi's, the brand-new Broken Clock HQ is the only Minnesota brewery/taproom that sits directly on the banks of a river. That's according to co-founder Jeremy Mathison, who recently told KSTP that his business was at a non-Satanic crossroads: Scale down or go big. He chose the latter, and Broken Clock's new home is a sprawling former warehouse with a vinyl lounge and, crucially, a patio overlooking the Mississippi River. This weekend's grand-opening festivities include food trucks (Northeast Pretzels, Sandy's Grill, KCM EggRolls, The Corndog Company), special beer releases, and, on Saturday, live music from local Americana act Red Pine Revival. Free. Friday through Sunday. 1712 Marshall St. NE., Minneapolis; find more info here.—Jay Boller
SATURDAY 3.25
VIAL's PissFest
7th St. Entry
Kurt Cobain was a vocal feminist, one whose worldview was profoundly shaped by friends in the Riot Grrrl movement like Bikini Kill and Bratmobile. "On one hand 'Territorial Pissings' references Native Americans—people smashed by raging attacks," Cobain said of the Nevermind track. "And at the same time it's about appreciating women... I hate the violence they suffer, the daily injustices for belonging to a different sex." That makes "Territorial Pissings" a logical cover choice for VIAL, the feminist Minneapolis grunge-punk band whose faithful reimagining rips and wails with the same ferocity Nirvana mustered. VIAL is turning the single release into a whole event dubbed (wonderfully) PissFest. That means packing the Entry with pals UNTURNED, Modern Nun, Riotgrrrldarko, and "more." Click here to read our recent chat with VIAL and others about how TikTok sucks now. $15. 7 p.m. 701 1st Ave. N., Minneapolis; find more info here.—Jay Boller
An Evening with You're Wrong About
Cedar Cultural Center
Are podcasts the new bands? Every week we compile these lists for you fine folks, it seems that another pod is headlining another mid- to large-sized venue. Perhaps we stash that question away in the ol' Future Content Bank… In any case! This week's live edition of a hit podcast is You're Wrong About, which was launched in 2018 by journalist Michael Hobbes and writer Sarah Marshall. Hobbes has since left to beef on Twitter 24/7, but Marshall keeps exploring the show's premise: Revisiting people, events, or cultural phenomena that may have been misportrayed by memory and/or media—the Satanic Panic, Anna Nicole Smith, acid rain, the Ford Pinto—and revealing (often more accurate) counternarratives. Marshall is a thoughtful and hilarious host, so even the heaviest subjects won't bog down a Saturday night out. The wonderful Boston comic Jamie Loftus opens this live show; we're big, big fans. $35. 7 p.m. 416 Cedar Ave., Minneapolis; find more info here.—Jay Boller
SUNDAY 3.26
Twin City Pie Chasers Get-Together 
Bricksworth Beer Co.
Welcome to Twin City Pie Chasers. The first rule of the 12,000-member Facebook group? "[We're] looking for all the great mom and pop pizza shops in the TC area." The second? Don't post about "chain pizzas and or frozen pizzas from the grocery store." And mama mia, the resulting vibes are stupendous: endless gooey, saucy, crispy pizza pics, good-natured pizza debate, and pizza recommendations from East Grand Forks to Stillwater (the group operates under a broad definition of "Twin Cities"). At the risk of painting with editorialized broad strokes, the internet circa 2023 is an irredeemable swamp of bad ideas and even worse motives. Twin City Pie Chasers is an earnest, community-building, food-porny oasis. Live events are part of the mix, including this monthly meet-up at Bricksworth Beer Co. in the North Loop. There's even an official logo—a grinning, pineapple-domed skull rocking shades—that appears on TCPC merch, which'll be available at Bricksworth. Free. Noon to 7 p.m. 315 N. 5th Ave., Minneapolis; find more info here.—Jay Boller
Yo La Tengo

First Avenue
People have been calling Yo La Tengo's latest. This Stupid World, their best in years, but they probably just mean their loudest, or maybe their noisiest. That slights recent albums like their collection of (mostly) covers Stuff Like That There or the deeply nuanced musical refuge of There's a Riot Going On. But I'll leave the debate over where This Stupid World ranks in the YLT canon to the message boards, because what matters is there's no such thing as a truly bad Yo La Tengo album—after thirty-some years, they've mastered the art of mixing noise, tune, and sentiment in precise measures. Ira Kaplan does unfathomable things to his guitar boasting of his yo-yo skills; James McNew and Georgia Hubley lock into grooves ranging from shambling indie to Germanic motorik. Typically, lyrics allude to without quite pinning down the sense of they summon, but the title track says it all plain: "This stupid world/It's killing me/This stupid world/Is all we have." $30/$35. 8 p.m. 701 N. First Ave., Minneapolis; find more info here.—Keith Harris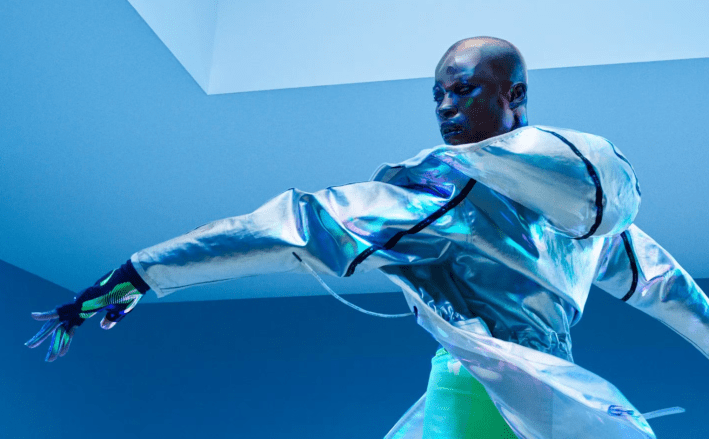 ONGOING
Insight Design Series
Walker Art Center
Graphic design is their passion. Really! For over 30 years, AIGA and WAC have hosted Insight Design Series, an event that invites talented folks from around the world to come to the museum and talk about how design can be transformative, impactful, and radical. Things kicked off last week with multi-disciplinary artist Prem Krishnamurthy. This week, Brooklyn-based studio WeShouldDoItAll will be in town to talk about being tasked with leading the community galleries in the National Museum of African American History and Culture in Washington, DC. Next week Turkish-born, Portland-based Serifcan Ozcan explores working with clients ranging from Vogue to Nike to Bud Light. Next is Angela Washko, an artist who uses video-game and digital worlds to examine things like toxic masculinity and queerphobia. The series concludes with record shop Extreme Noise Records, which will be taking a look at Twin Cities' punk history through community art and design. Lectures are $24 each ($10 if you're a student), while many of the series' related workshops, classes, and online sessions are free. 7 p.m. 725 Vineland Place, Minneapolis; find tickets and more info here. Tuesdays through April 4—Jessica Armbruster
Edward Yang, Giant of Taiwanese Cinema
Trylon
Let's say you can only see one of the four films by this key figure in the Taiwanese new wave that the Trylon is screening this month. You might go with A Brighter Summer Day (1991), showing this Sunday. A sprawling tale of teen gangs, social upheaval, and U.S. pop culture modeled partially after Goodfellas; it's commonly recognized as Yang's masterpiece. Or you might go next week for Taipei Story (1985), which looks at changes in Taiwanese culture as they're reflected in the increasingly strained relationship between a baseball player and an upwardly mobile developer. The following Sunday, there's Yi Yi (2000), the nuanced and engaging three-hour family drama that's Yang's best known film, and the last he made before the colon cancer that sidelined him for years eventually led to his death in 2007. And wrapping it all up there's Yang's first feature film, That Day on the Beach (1983), which is the hardest to find on streaming. Am I saying you can't go wrong no matter which you choose? Yes. Am I also saying you should go see 'em all? Hm, guess so. 2820 E 33rd St., Minneapolis; find showtimes and more info here. Through March—Keith Harris
Born With Teeth
Guthrie Theater
Fancy some alternative history? In this work by playwright Liz Duffy Adams, Kit Marlowe and William Shakespeare secretly meet in a backroom of a pub to write a play together, flirt, and protest the totalitarian regime of Queen Elizabeth I. Marlowe is a fiery personality, an established playwright who's also moonlighting as a royal spy. Shakespeare, meanwhile, is an introverted up-and-comer, focused on his writing and hiding that he is–gasp!–secretly Catholic. There's a lot going on here, but this award-winning play, which had its world premiere at Austin's Alley Theatre in 2022, makes it work. "[Born with Teeth] can't decide if it is about literature, history, political intrigue, religious persecution, or the wide varieties of love, and that's a good — no, make that glorious — thing," writes a reviewer for The Courier. "The play grabs them all and squeezes them into a trim, tight, electric production." $30-$80. Find tickets and more info online. 818 S. Second St., Minneapolis. Through April 2—Jessica Armbruster
Out There 2020: Sarah Michelson, /\ March 2020 (4pb)
Walker Art Center
For nearly 20 years, U.K.-born, NYC-based performer Sarah Michelson has created pieces often performed outside of traditional stages, tumbling about the Walker's galleries and even the Minneapolis Sculpture Garden. She works hard to create movements that may look impromptu or off-the-cuff, but are typically planned and practiced down to the breath. But her latest work, "Sarah Michelson: /\ March 2020 (4pb)," is an exhibition, not a performance piece. Here guests will be able to peruse a variety of ephemera, all laid out with the Walker in mind (the pieces are now part of the museum's permanent collection). At the opening reception, which will take place from 6 to 9 p.m. during the Walker's weekly Free Thursday Nights party, Michelson will discuss her work with Kristin Van Loon and Arwen Wilder of the two-woman dance troupe HIJACK. 725 Vineland Place, Minneapolis. Through April 23–Jessica Armbruster
Message from Our Planet: Digital Art from the Thoma Collection
Weisman Art Museum
Good news, everyone—it's spring. At least at the Weisman, whose spring 2023 exhibition, "Message from Our Planet: Digital Art from the Thoma Collection," opens this week. Inspired by the Voyager 1 spacecraft, which was used as a repository of human culture on Earth, the idea is to offer a sort of time capsule from artists working in digital media to the people of the future. To that end, the exhibit gathers the work of 19 artists who use software, video, and light technology as their media. Among those featured are Hong Hao, Jenny Holzer, Lee Nam Lee, Christian Marclay, Tabita Rezaire, and Robert Wilson. 333 E. River Pkwy, Minneapolis; find more info here. Through May 21–Keith Harris
Fluidity: Identity in Swedish Glass
American Swedish Institute
Glass artist Jo Andersson doesn't just want you to gaze upon her works. She wants you to experience them as a meditative tool for self reflection. "Being is a light installation which is intended to help bring individuals into the present moment," she says via artist's statement. "I wanted to create a safe space where viewers could lose themselves and fully experience the work as well as their responses to the work." So, what does that entail? At ASI, you'll enter a dimmed room full of glass sculptures filled with water. You'll be encouraged to use camera phones to illuminate pieces and place with the lighting. From there? Take some time for self reflection. (If nothing else, this show should make for some good visual ASMR.) In addition to Andersson's ambitious installation, the exhibition will also showcase pieces by female glass artists from the museum's permanent collection. Friday's opening night party will feature an artist's talk, live music, an outdoor glass and fire installation, and a hands on glass activity from 6 to 9 p.m. Tickets are $25. 2600 Park Ave., Minneapolis.Through May 28–Jessica Armbruster
Paul Chan: Breathers
Walker Art Center
Can those inflatable tube guys used to drive people to sales be art? If it's in the Walker Art Center then, yes, it can. But that would be oversimplifying the work of Paul Chen, a Hong Kong-born, Nebraska-raised, NYC-based writer, publisher, and artist. In the '90s and '00s, Chan garnered attention releasing videos, animations, fonts, and more, often for free on his website, nationalphilistine.com. These pieces explored pleasure, war, politics, and human interactions. But by 2009, he had burned out, tired of looking at a screen. Relatable. Five years later, after a brief, you know, "breather," he found a new way to explore movement and meaning without a computer, instead using physics, fabrics, and fans to create shapes that move about in interesting ways (and, thankfully, won't try to sell you a car).  You can see these kinetic sculptures at the Walker; the show will also include some video installations as well as pieces from his publishing company, Badlands Unlimited, which releases poetry, erotica, artists' writings, and more. 725 Vineland Place, Minneapolis. Through July 16, 2023—Jessica Armbruster
Stay in touch
Sign up for our free newsletter