Comedy
So What's Fancy Ray up to Now?
"There are two types of people in this world: People who love Fancy Ray; and people who don't realize that they love Fancy Ray!"
11:06 AM CDT on September 20, 2023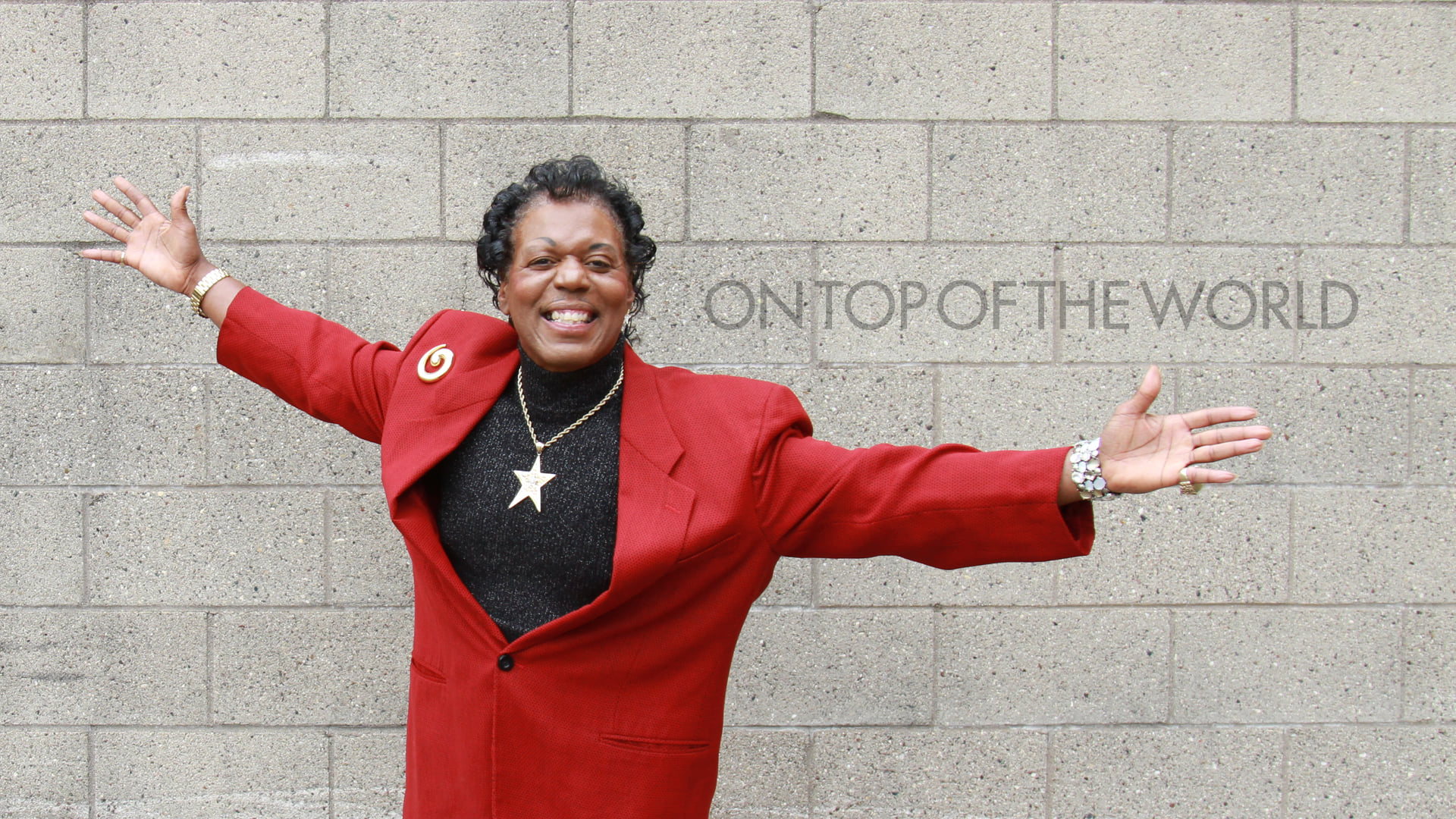 There are plenty of famous people in Minnesota. Then there's Fancy Ray McCloney. 
Whether you know him as a comedian, a TV pitchman, or event host, McCloney has been an unmistakable presence in the Twin Cities for more than three decades. 
"When did I first feel famous?" says Fancy Ray, in his signature larger-than-life baritone. "When I took my very first breath. I sniffed and said, 'There's something going on here!'" 
But underneath the butter curls, big jewelry, and even bigger smile is a man who takes pride in how he connects with people and who wears his gratitude on his sleeve. 
"I want to be known for spreading joy in people's lives," he says, dialing back his earlier whimsy. "When someone says to me, 'Every time I see you, it makes me feel good,' that's one of the highest compliments I get." 
Over the past year, Fancy Ray has had something of a local resurgence, hosting the rebooted Taste of Minnesota festival in Minneapolis and serving  as Grand Marshall in St. Paul's annual St. Patrick's Day Parade. He's also getting love from a younger generation that is just discovering the man who calls himself the "Human Chocolate Orchid," with local rappers Nazeem, Hollywood Brown, and SouthsideRik releasing a tribute song, "Fancy Ray," earlier this year.
These days, Fancy Ray attracts both an older crowd who still want to ask about his public access show and a newer audience who might only know him as that Little Richard doppelganger in the loud suits that they see around town. So what makes Fancy Ray so famous? A lot, actually. 
Fancy Ray McCloney was born and raised in the Harrison neighborhood of Minneapolis. As a kid, McCloney got his first taste of fame as a ventriloquist, performing as part of televangelist Billy Graham's road show. 
"My very first audience was my grandmother," he recalls. "She loved show business and she loved entertainers. I'd entertain her in her bedroom, and she would laugh and laugh. And it made me feel good to make her feel good. I don't know if I was that good, or it was just the Colt 45 she was drinking, but there was a lot of laughter. I loved that sound of laughter and making people feel good."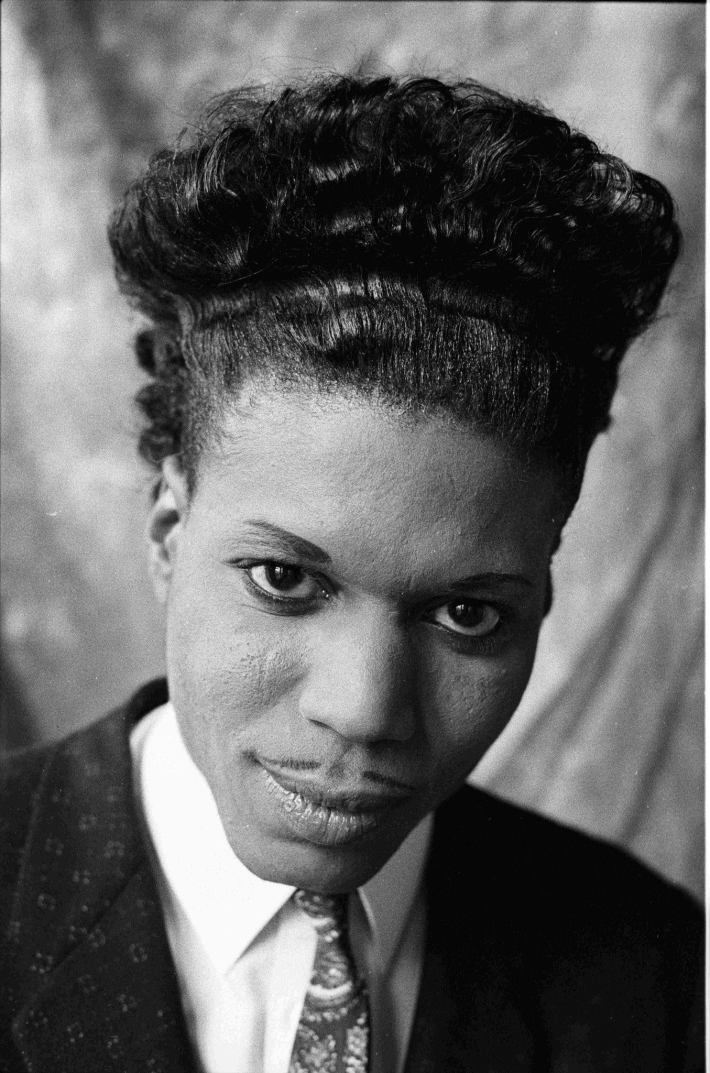 In the '80s, Fancy Ray would become synonymous with First Avenue's lip-sync contest, 'The Great Pretenders,' thanks to his uncanny Little Richard impersonation. 
"I was very proud of that," he says of his contest victories, as well as the notoriety that came with them. "I could call the club and say that I wanted the main stage, and they would let me go perform seven days a week. There was only one other artist who could do that. At First Avenue, I was a star. I felt like I owned the place."
He would bring that fame to the small screen as the host of his own public access show, Get Down With It, which ran from 1989 to 1999, where he  snagged interviews with guests such as Al Green and Kirby Puckett, transforming himself into a bona fide local celebrity. 
"I remember they were filming Graffiti Bridge at Paisley Park," he recalls. "I didn't want to be an extra or anything, but I wanted to go down just to check it out and see what was going on. When I walked in, every single person knew who I was. They were all fans of the TV show, and everyone stopped to shake my hand." 
Got all that? Well take a deep breath because Fancy Ray was just warming up.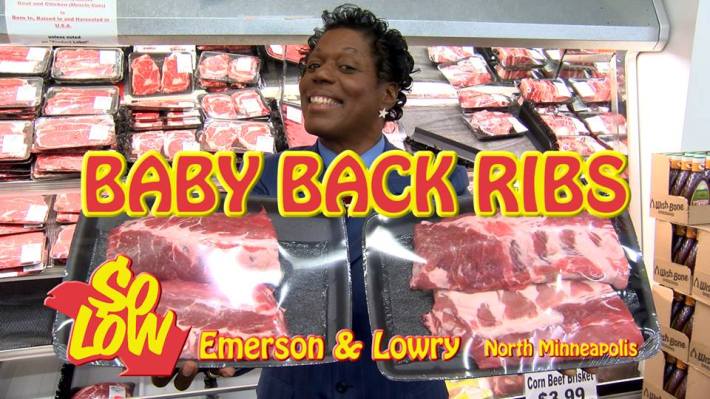 After running for governor of Minnesota in 1998 (and receiving nearly 1,000 votes), Fancy Ray moved on to commercial work, serving as the face of countless local businesses—from pawn shops and grocery stores to ice cream parlors and gentlemen's clubs. In fact, despite not having done a TV commercial for an adult store or strip club in over 15 years, McCloney is still recognized by some people as the face of Augie's or Lickety Split to this day. 
"I stopped doing adult advertising when I started giving sermons at church," he says. "I didn't want someone to hire me for a wedding and be like, 'I just saw that guy on TV selling adult items.' I'm not ashamed of it. I don't deny it. At one point I had two adult clients a block away from each other. I'm proud of that. I just wanted to move on to doing things with larger, national brands, and didn't want that stigma around my neck."
Even today, Fancy Ray continues to be omnipresent on local televisions, as the owner and proprietor of his own one-man ad agency. 
"I write the scripts, I direct, I produce, and I act. And then through my company I get those commercials on the air," he says proudly. "A lot of people don't realize that I do all of that. Just today I'm on Judge Judy twice, plus BET, VH1, CNBC, and Fox News with different clients in different cities."
But even before all of that, he was laying down his foundation in the booming Twin Cities standup comedy scene.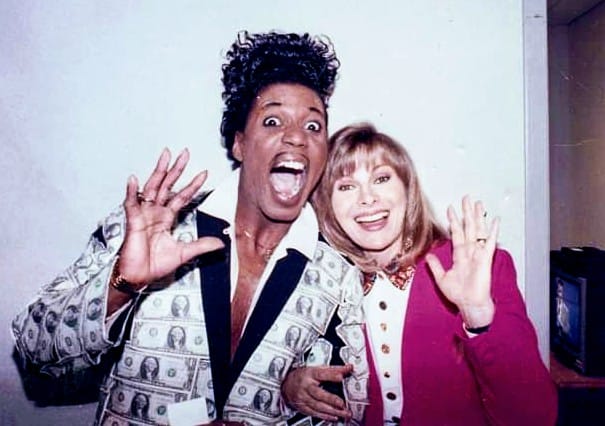 "Comedy is the root of everything I do," he explains. "And from that comes many, many branches."  
In the '90s, Fancy Ray was a regular headliner at the legendary Scott Hansen's Comedy Gallery, as well as a fledgling new club that opened called Acme Comedy Company. His signature look and local notoriety made him a must-see attraction around town, but also made an impact on the road when he would travel to the smaller towns in Minnesota and Wisconsin to perform. 
"I'd come rolling into town in my loud outfits, wearing makeup and talking about how pretty I was, in places where they didn't have a single Black person," he laughs. "But they would book me in these towns because they knew I could connect with the crowd and bring them along and make them into Fancy Ray fans."
In 2020, McCloney finally released his debut album through local powerhouse label Stand Up! Records, and he's still performing at clubs around town. His Taste of Fancy Ray Comedy Show comes this Saturday to Spring Street Tavern in Minneapolis. 
"I write every day," he says. "I'll go to an open stage and try something out, because I want to feel that vibration from the audience."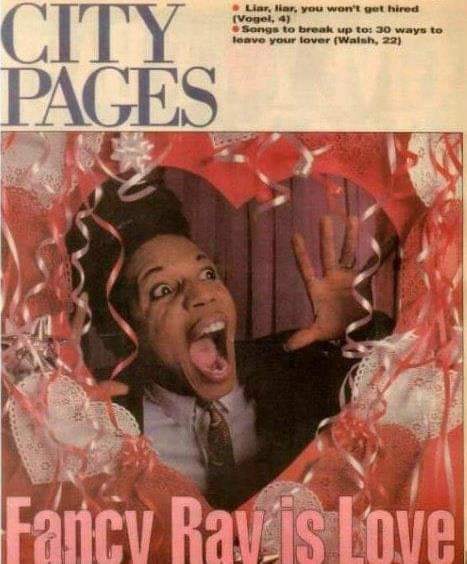 But beyond the work he does, Fancy Ray has ascended to the status of a true Minnesota legend who is known just for being himself. 
"Nowadays there are people who know me, and they don't even know how," he says. "I'll be on the street and people will come up to me and want a hug, or they'll want to take a selfie with me. And there are some people who get that kind of attention because they look unique, you know? Like Scott Seekins has some of that where people say, 'Oh he's that guy who's famous because he's unique.' But I'm not just that guy; I'm Fancy Ray." 
In fact, over the past few years his celebrity has reached a level where people have begun requesting him to preside over the most important days of their lives. Even the final ones. 
"I did a celebration of life ceremony for a woman who was in her mid-50s and had eight children," he says, with an uncharacteristic level of humility. "I officiated her brother's wedding service, and when she knew that she was going to pass, she personally selected me to do her service because she wanted it to be full of joy and happiness and a lot of laughter. It was truly an honor to be selected to do something like that."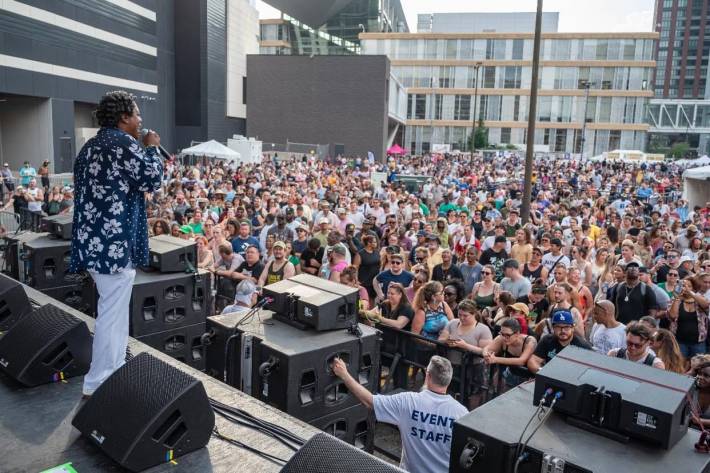 While Fancy Ray's career hasn't always been a straight-shot upwards, his work ethic and positive attitude have carried him past what could have been 15 minutes of fame. 
"A brother always keeps working and I stay on my grind," he laughs. "I try to stay razor sharp. I like to say if you stay ready, then you never have to get ready. That's been my philosophy since I started. And the other thing about me is that I'm not someone who is going to wait for the phone to ring. I'll go out and knock on some doors. The last time I worked a job was in 1989. I haven't eaten a meal since 1992, but I've been very blessed." 
And while many of his comedy and entertainment peers have already wound down their careers, Fancy Ray still sees plenty of big things in his future. 
"I want to do bigger comedy venues," he says. "There is a lane for Fancy Ray in comedy that hasn't been discovered yet, and I'm going to find it. That, and I want to partner with a national brand to use my name and my face in their advertising campaign." 
No matter where he chooses to place his time and energy, Fancy Ray is confident that he'll continue to touch people's lives everywhere he goes. 
"There are two types of people in this world," he begins, fully leaning back into his attention-grabbing bravado. "People who love Fancy Ray; and people who don't realize that they love Fancy Ray!"
This Week:
A Taste of Fancy Ray Comedy Show
Spring Street Tavern
9:30 p.m. Sat., Sep. 23
$20; find tickets here
Stay in touch
Sign up for our free newsletter