Events
Schell's Bock Fest, Rare Animation, Wet Leg: This Week's Best Happenings
Plus beer poking, gallery hopping, skateboarding, and more.
10:37 AM CST on February 28, 2022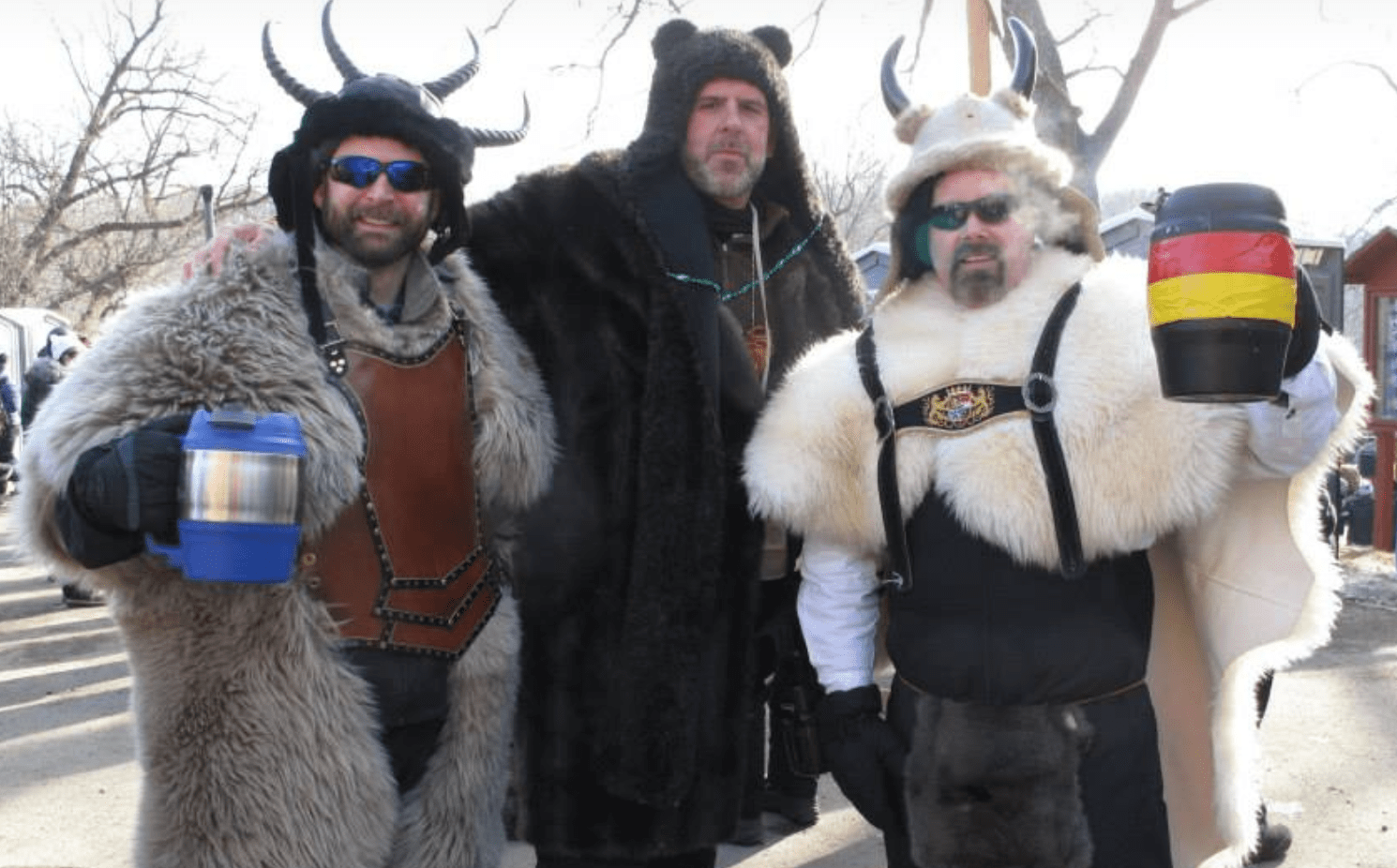 Now that the temps have dropped into the frozen tundra zone, it's time for Minnesotans to decide how they are going to spend their days until the thaw. Do we dare to venture outside, where the elements might kill us? Do we head indoors, where the plague awaits? Or, do we stay home and hermit away, sharing stories (streaming services) in front of a campfire (TV)?
No matter what approach you take this winter (or each day), we'll have options for you every Monday here in Event Horizon.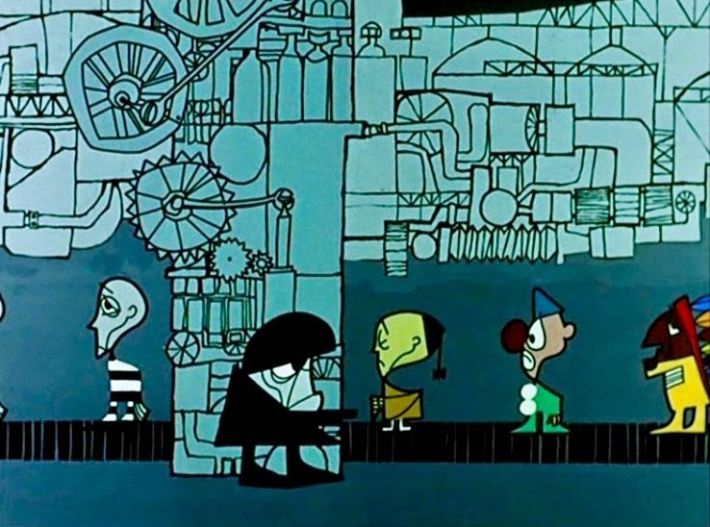 THURSDAY 3.3
16mm Experimental Animation Showcase
Trylon
A labor of obsessive love, this incredible selection of eight short animated films from the '60s and '70s, many of which you can't see anywhere else (and a few of which we know barely anything about) was handpicked by the Cult Film Collective's John Moret, also the Trylon's programmer. A relatively inexpensive film gauge used for educational and instructional movies, 16mm is often what gets trashed first when institutions cull their archives—the CFC salvaged thousands of pounds of the stuff in 2005 from the Chicago Film Society and Chicago Library, some of which made it into this showcase. But these films aren't worthwhile just 'cause they're rare—the animation itself, drawn from around the world, ranges from lushly abstract to ardently political, with the darkly ingenious Eastern European works particular faves. $8. 7 p.m. 2820 E. 33rd St. Minneapolis; find more info here.—Keith Harris
Watch What Crappens
The Fitzgerald Theater
Did you know there's a podcast dedicated to all things Bravo TV? Or that it has 3 million listens a month? Or that it airs five times a week? (!) It's all true—unlike some of the stuff that comes out of the mouths of Real Housewives—and this week, Watch What Crappens comes to the Fitz for an evening of mockery, mirth, and shade with hosts Ben Mandelker and Ronnie Karam. Find tickets here, and get a taste of the Crappens 'cast on Apple Podcasts or wherever you consume your wonderful audio trash. $35+. 7 p.m. 10 E. Exchange St., St. Paul.—Em Cassel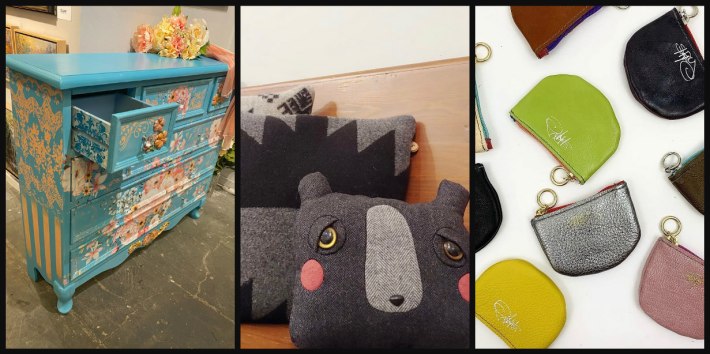 First Thursday in the District
Northeast Minneapolis
Art-a-Whirl, the annual mega-festival in northeast Minneapolis, is an enormous three-day studio crawl featuring big crowds, gallery events, packed patio concerts, and busy bars. If you're not a crowd and chaos person, that can get real overwhelming real fast. Enter First Thursday, a more manageable monthly event that invites you to stop by the neighborhood and check out what local artists have been up to. While it varies what studios are open at each event, participating buildings include Northrup King Studios, Casket Arts, Solar Arts, and the California Building. At each venue you'll find an assortment of attractions to enjoy, including special receptions, guest artists, live music, and demonstrations from folks making jewelry, furniture, beauty products, abstract art, print art, book binding, and so much more. Free. 5-9 p.m. California Building, 2205 California St. NE; Northrup King Building, 1500 Jackson St. NE; Casket Arts Building, 681 17th Ave. NE; and Solar Arts Building, 711 15th Ave. NE.–Jessica Armbruster 
Wet Leg
First Avenue
Maybe not since the silly rockisback days a couple decades back has so much advance hype descended on a young little post punk band with such a small amount of recorded output. On the strength of just four songs, totaling less than 12 minutes, Wet Leg, fronted by Isle of Wighters Rhian Teasdale and Hester Chambers, have seen an Amsterdam Bar show rescheduled for the Mainroom. Well, really, on the strength of one song, the cutely dirty Current fave "Chaise Lounge." But their setlist apparently includes 16 whole songs, only one a cover. Fingers crossed that at least a few are better than the followup single, which goes "You're so woke/Diet Coke" and promises a night of Buffalo 66 and chill. With Lowertown. 18+. $20. 8 p.m. 701 N. First Ave., Minneapolis; find more info here.—Keith Harris
Khruangbin, Nubya Garcia
Palace Theatre
The Houston psych-funk trio Khruangbin has absorbed international sounds into a steady, perpetually morphing groove tastefully enough to avoid harrumphs of inappropriate appropriation. Their latest, Texas Moon, a six-song collaboration with their previous tour mate and fellow Texan Leon Bridges, is a pleasant detour, but 2020's Mordechai is a more accurate intro to what they're about. I don't know if I'd call them a jam band for people too cool for jam bands, but if you called them that I'd chuckle and say, "Heh, good one." Saxophonist Garcia is a key figure in the populist London jazz scene that's a critical splash in the U.S., and her danceable improvisations will be a good match for Khruangbin's guitar rumble. Also Friday. 18+. $49.50-$75. 8 p.m. 17 W. 7th Place, St Paull find more info here.—Keith Harris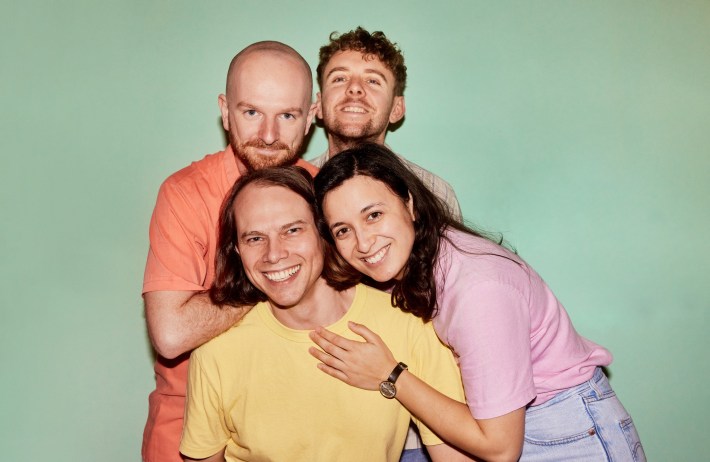 FRIDAY 3.4
The Beths
Fine Line
Hailing from New Zealand, land of 10,000 jangling guitars, an infinite number of flexible tunes, and (until very recently) zero COVID infections, the Beths recently celebrated/flaunted their ability to continue to play gigs while the rest of us stared at the walls with a live album, Auckland, New Zealand, 2020. And now they've followed up their 2020 album Jump Rope Gazers with a sharp new single, the straightforward love song "The Real Thing." As always, singer Liz Stokes is analytic without being neurotic when it comes to romance, and lead guitarist Jonathan Pearce can get noisy or chunky without straying too far from the band's stylistic core. With Lunar Vacation. 18+. $20 advance/$23 doors. 8 p.m. 318 N. First Ave., Minneapolis; find more info here.—Keith Harris 
Illuminati Hotties, Fenne Lily, Pom Pom Squad
7th St Entry
Sarah Tudzin is my current indie-rock hero, and Illuminati Hotties' Let Me Do One More was the mid-pandemic jolt I needed last year. Whether she's exclaiming "I'm so sad, I can't do laundry," exploring porous monogamy on "Poolhopping," or trying to convince herself to leave the house on the languid "Threatening Each Other re: Capitalism," her songs are a tuneful zigzag between shitpost taunts and admissions of sincerity—and what more is there to life, really? On Pom Pom Squad's Death of a Cheerleader, Mia Berrin holds on to the drama of adolescence by running her young adult crushes and heartbreaks through teen romance tropes, revamping girl-group and '60s pop styles, and thinking up lyrics like "I'm gonna marry the scariest girl on the cheerleading team" and "Is there a way for me to kill the girl I wish I were?" Between the two comes the breathy Fenne Lily, whose Breach is a tad more subtle and quiet than you might expect from an album with titles like "I Used to Hate My Body But Now I Just Hate You." 18+. $18 advance/$20 doors. 8 p.m. 701 N. First Ave., Minneapolis; find more info here.—Keith Harris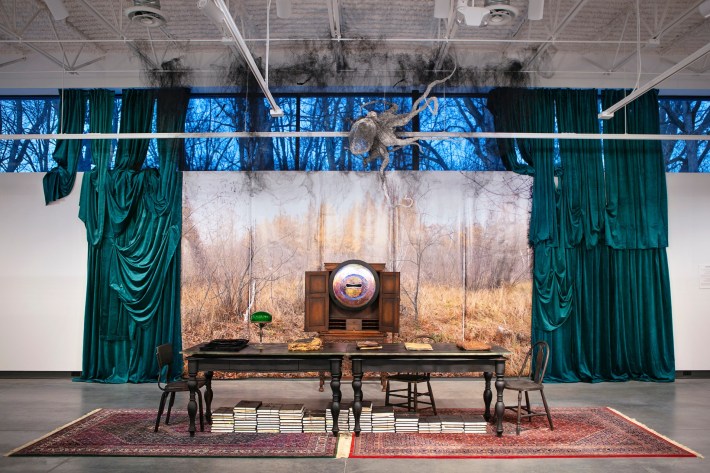 SATURDAY 3.5
Rebecca Krinke: Anomaly
Rosalux Gallery
Local artist Rebecca Krinke works in unusual mediums, merging everyday spaces (bedrooms, offices, living rooms) with natural environments (swamps, forests, beaches) that evolve over time. These elements often appear to her in dreams that are filled with symbolism, anxieties, and ever-changing states of being. This time, she brings the bog ecosystem to the library, a mashup that should lead to some interesting weekly chats in the Rosalux Gallery. You can check out her new work at the public reception on Saturday, March 5, from 6 to 9 p.m., followed by weekly 2 p.m. salon talks with guest experts. Topics include"Spiritualism/Spirituality" (March 13), "Octopus Consciousness" (March 20), and "Bogs & Other Thin Places" (March 27). 315 W. 48th St., Minneapolis. Through March 27—Jessica Armbruster
Schell's Bock Fest 2022
August Schell Brewing Company
Each year, on one magical weekend, thirsty folks looking forward to the start of spring take over New Ulm for a day-long beer poking extravaganza. But it's not all about getting your bock poked. Schell's will have beer (of course), brats (also of course), live music (nice), and warm fires (although it's looking like a not-terrible 32 degrees in New Ulm this Saturday!). This is an all-day affair—the first keg gets tapped at 11 a.m.—but if you're not quite ready to head home after the gates close at 4:30? Head to downtown New Ulm, where fest-goers will keep the party going until they get tuckered out. It's an authentic German celebration unlike almost anything else in Minnesota—just look how much fun these folks are having. Get your tickets and find more info here. 10:30 a.m. to 4:30 p.m. $10. 1860 Schell Rd., New Ulm.—Em Cassel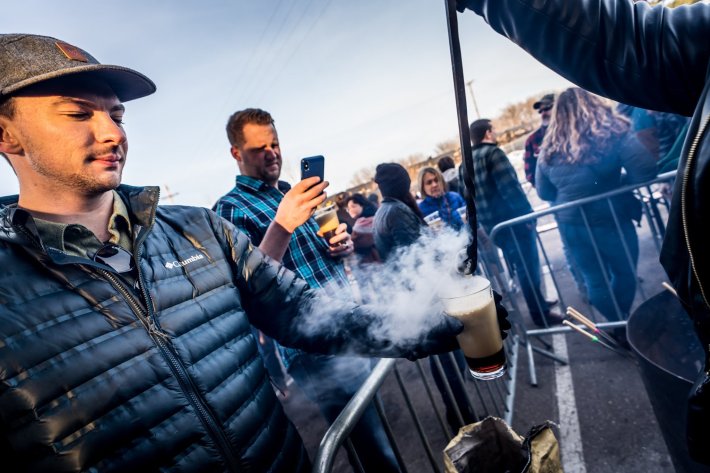 Fire & Ice Winter Extra-Vaganza
Bauhaus Brew Labs
If ya can't make it to New Ulm this Saturday, don't fret! You can still have beer-poking fun in northeast Minneapolis. At Bauhaus's indoor/outdoor Winter Extra-Vaganza, the beer poking goes from 2-6 p.m., but the fun starts at noon, when 612 Sauna Society invites you to get a little sweaty. They'll have fire pits roaring to keep you warm outside. Inside, Luke Warm and the Cool Hands and DJ Mark Schwandt will be heating things up. And if you get hungry, Potter's Pasties will be patio-side with the hearty hand pies your beer-soaked stomach craves. Find the full schedule and additional info here. Free. Noon to 11 p.m. 1315 Tyler St. NE, Minneapolis.—Em Cassel
Cal Surf Goes Underground
Underground Music Venue
Pop-up skateparks? Yeah, it's kinda a thing. In the summer, mini ramps have been known to show up during Open Street events, in taproom patios, and at family-friendly festivals. But once the weather gets colder, random opportunities to stumble onto a guest ramp becomes pretty rare. This Saturday, you'll find one such unusual gathering at Underground. Free open skate starts up around 5 p.m. A concert follows, with Paqrat, Lapdog, Huff, and Birth Order set to perform. This event was rescheduled from earlier this winter (thanks, COVID!). 18+. Music is $10; $5 with freeskate admission. Find tickets here. 5 p.m. 408 Third Ave. N., Minneapolis. —Jessica Armbruster
Stay in touch
Sign up for our free newsletter