Events
Rico Nasty, Pickle Pizza at the Fair, AniMinneapolis: This Week's Best Events
From trashy free ramen to delicious Thai food.
11:10 AM CDT on May 22, 2023
Welcome to Event Horizon, your weekly roundup of the best events in Minneapolis and St. Paul.
TUESDAY 5.23
Rico Nasty
Amsterdam Bar & Hall
Over the past few years, Amsterdam has established itself as the place for cutting edge female rappers visiting the Twin Cities, hosting the likes of Flo Milli and Leikeli47. So it was only a matter of time before this ferociously exuberant DMV rapper came to St. Paul. Rico cleverly calls her sound "sugar trap," and she does sweeten those rattling 808s with her many-voiced rhymes, but on her latest mixtape, Las Ruinas, she works with a variety of producers, a few of whom favor old school jungle breakbeats. Few MCs enjoy rage for the sheer energy it provides them quite as thoroughly as Rico (Ms. Nasty if you're nasty), but she's got her sensitive side too, often expressed through her alter egos Tacobella and Trap Lavigne. She's not averse to tossing some pop-punk into the mix either, and she's a burgeoning fashion icon, and—look, let's just say there's a lot going on with Rico Nasty. $25. 6 p.m. Wabasha St. N., St. Paul; find more info here.—Keith Harris
Hot Chip
First Avenue
Is there a nicer dance-pop band in existence than Hot Chip? I mean that as a compliment—how much simpler to rev your beats toward ecstasy, sour your sentiments with archness, or douse your songs in moody textures than to just go about your business as decent, upstanding, tuneful blokes? While Hot Chip peaked back in 2006 with The Warning, they've been unwaveringly consistent since, with Alexis Taylor chirping lyrics of humane outreach over familiar yet ever-so-lovingly tweaked beats. Their eighth album, Freakout/Release, out last August, is slightly (and quite explicably) more anxious than usual, but they've hardly gone neurotic—they're just bummed and dancing their way toward emotional equilibrium. Ace Canadian rapper Cadence Weapon, who appears on the Hot Chip track "The Evil That Men Do," opens. $34.50. 7 p.m. 701 N. First Ave., Minneapolis; find more info here.—Keith Harris
WEDNESDAY 5.24
Converge
Fine Line
This is as good a time as any to share one of my most favorite tweets: "Dude been wearing the Jane Doe zip up since 2010… bro I think it's time you converge with some hoes!!!!!" And here's another Converge fan attack I like that's even meaner, and yet no less true. As one of the most influential metalcore bands (if not the most influential metalcore band) of all time, Converge are almost too easy to meme. But the coolest thing about Jacob Bannon, Kurt Ballou, and co. is that they never sound the same from record to record; 10+ full-lengths in, 2021's Chelsea Wolfe collab Bloodmoon: I sounds like something utterly different. Even if their (middle-aged, possibly balding, almost certainly Vans-wearing) fans haven't updated their wardrobes since the '90s. With Brutus and Frail Body. 18+. $30+. 8:30 p.m. 318 N. First Ave., Minneapolis; find more info here.—Em Cassel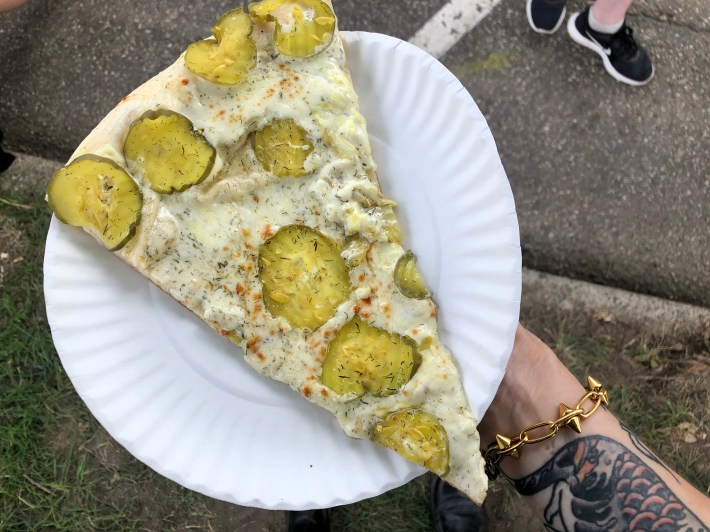 THURSDAY 5.25
Kickoff to Summer at the Fair
Minnesota State Fairgrounds 
Here at Racket, we're State Fair apologists/defenders, though we can admit that many of the criticisms leveled at the annual summer affair are plenty valid: too hot, too crowded, too overwhelming, too deep-fried. That's where the Kickoff to Summer event comes in. The four-day State Fair pre-party brings together more than 30 food and drink favorites—the big ones, like Sweet Martha's Cookie Jar, The Mouth Trap Cheese Curds, Pronto Pups, and Rick's Pizza (whose new pickle pizza we're also defenders of). They'll have three stages of live music, Minnesota vendors, and attractions including the new Mini Golf On-A-Stick, a nine-hole course from Can Can Wonderland. Tickets are limited, so the crowds won't get unbearable; it's May, so the weather's not scorching; select vendors are participating, so it won't be so overwhelming. It'll probably still be very deep-fried though. $12.50/$15.50 at the gate. 4-9 p.m. Thursday and Friday; 11 a.m. to 7 p.m. Saturday and Sunday. 1265 Snelling Ave. N., St. Paul; find tickets and more info here.—Em Cassel
Wild Nights at the Minnesota Zoo
Minnesota Zoo
Imagine a zoo with nary a child, one where you can sip wine and watch animals do their thing as the sun sets. Impossible, you say? Nope! We're talking about Wild Nights at the Minnesota Zoo, a summer series for grownups. During these events folks can explore all the trails and exhibits until 8 p.m. (Hilariously, they note that food and drink is not allowed in the Llama Trek walk-through exhibit.) Each installment will feature a variety of concerts, all themed that night around a specific genre—country, hip-hop, blues, '80s New Wave, etc. This week it's all about indie rock, with three stages of tunes from acts like Yam Haus, the Gully Boys (read our profile of 'em here), and the very appropriately-named Kiss the Tiger. Upcoming highlights include Malamanya (June 8), Chastity Brown (June 22), the Cactus Blossoms (July 6), Joyann Parker Band (July 20), Nur-D (August 3), Information Society (August 17), Frogleg (August 31), and Kat Perkins (September 14). Find tickets and more info online. 18+. $40. 6-10 p.m. 13000 Zoo Blvd., Apple Valley. Through September 14—Jessica Armbruster
FRIDAY 5.26
Caterwaul Music Festival
Mortimer's and Palmer's
The death of the Twin Cities musical festival may have been (ever-so-slightly) exaggerated. "Noise, electro-punk, punk, garage, metal, hardcore the list goes on… How bout we just refer to it as the 'subgenre fest?'" Caterwaul organizer Rainer Fronz told New Noise of the fest, which reemerged from a pandemic hiatus last year. For this installment, over 50 bands from across the country will descend, amps cranked, for a four-day marathon of noises that fall somewhere under the broader punk umbrella. We're talkin' Tongue Party, Elephant Rifle, Child Bite, Big'n, Vaz, USA Nails, and, on Monday at Palmer's, festival headliner Flipper, the influential Bay Area punk greats who were famously adored by Kurt Cobain; Shannon Selberg of local AmRep staples Cows will be an honorary Flipper member as part of a special Caterwaul collab. $30-$45 single-day passes; $140 four-day passes. Friday through Monday at Mortimer's (2001 Lyndale Ave., Minneapolis) and Palmer's (500 Cedar Ave., Minneapolis); find full lineup and more info here.—Jay Boller
AniMinneapolis
Hyatt Regency
Just when it gets really nice outside, a good ol' con pulls you back in. This weekend, anime celebration AniMinneapolis is returning for three days. That includes gaming, both of the video game and tabletop genres. There will be cosplay contests, karaoke rooms, and speed dating, for those who feel like taking a chance at prizes, respect, and love this weekend. A vendors' mart and artist alley will focus on local as well as national makers, and all kinds of voice actors, writers, and animators will be giving panel talks and meet-and-greets. In the evenings, there will be a DJ-led dance party, a formal ball, and plenty of late-night room parties. To keep you fueled (and to help you avoid the hellish coffee/food lines in the Convention center) ticket holders also score unlimited ramen, rice, soda, and other treats in the ConSweet. $40-$50. Visit animinneapolis.com for more details. 1300 Nicollet Mall, Minneapolis. Through Sunday—Jessica Armbruster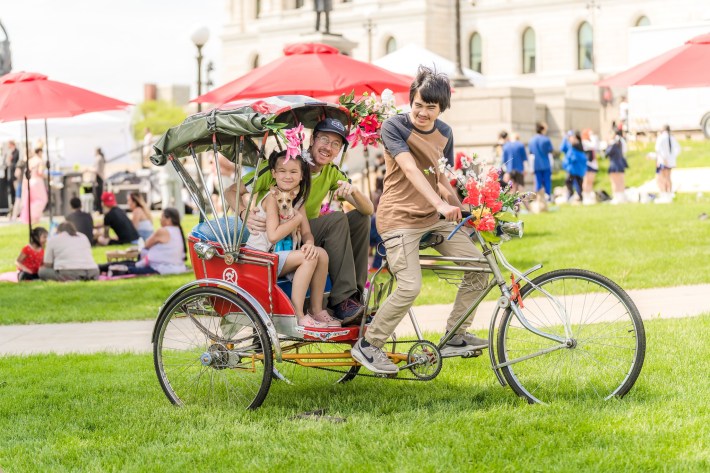 SATURDAY 5.27
Songkran Festival
Minnesota State Capitol 
สุขสันต์วันสงกรานต์! For Racket's vast English-speaking readership, that means "happy Songkran day," the celebration of Thai New Year. The Thai Cultural Council of Minnesota expects up to 25,000 attendees at this year's event, which will aim to spread "Asian joy" amid an atmosphere of increasing intolerance during Asian American and Pacific Islander Heritage Month. Among the festivities set for outside the Capital: a whole lotta delicious Thai food, a papaya salad eating contest ("for the brave souls,'' organizers warn), cultural performances like dancing and music on a stage imported from Thailand, arts 'n' crafts, Thai boxing, Tuk-Tuk vehicles, a blessing booth for the soul, and a photo booth for the selfies. Free. 10 a.m. to 9 p.m. Saturday; 10 a.m. to 6 p.m. Sunday. 75 Rev. Martin Luther King Jr. Blvd., St. Paul; find more info here.—Jay Boller
Backyard Boombox One Year Anniversary Party
Falling Knife Brewing Co.
We're a pretty dance/DJ-ignorant operation, but we'll confidently declare that Backyard Boombox—a roving, rotating DJ party that visits Twin Cities breweries—seems pretty neat. Falling Knife Brewing agrees, considering it's hosting the dance event's first birthday blowout that'll bring 14 DJs to the taproom. Headlining is BVRNOUT, a rising 30-year-old house producer from western Massachusetts. The brewery promises "food trucks, giveaways, freebies, and special drinks," plus a one-off seltzer release named after the birthday crew. Free. 1 p.m.- to midnight. 783 Harding St. NE, Minneapolis; find more info here.—Jay Boller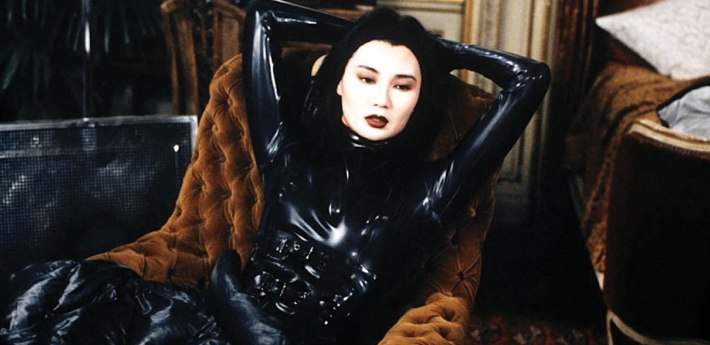 ONGOING
Maggie Cheung, Luminescent and Dangerous
Trylon
This four-film series nicely captures the essence of the Hong Kong-born star's appeal, allure, and versatility. The two films in the series that show Cheung's arthouse side are both essential. Wong Kar Wai's In the Mood for Love isn't just a movie about two really hot people (Cheung and Tony Leung) smoking sexily and wearing sharp outfits—but it isn't not about that either. For Irma Vep (1996), Cheung played herself, donning the catsuit of the mysterious, iconic, titular French criminal for Oliver Assayas's film about a troubled remake of the silent film serial, Les Vampires. I haven't seen the two more action-based pictures, but the trailers (linked below) make them look like a hoot. Johnnie To's The Heroic Trio (1992), which also features Michelle Yeoh, was an early showcase for Cheung's martial arts skills, and in series closer The Iceman Cometh (1989), she teams up with a time-traveling Imperial guard to defeat a 16th century Chinese villain. $8. 2820 E. 33rd St., Minneapolis; complete schedule and more info here.Through May—Keith Harris
Fluidity: Identity in Swedish Glass
American Swedish Institute
Glass artist Jo Andersson doesn't just want you to gaze upon her works. She wants you to experience them as a meditative tool for self reflection. "Being is a light installation which is intended to help bring individuals into the present moment," she says via artist's statement. "I wanted to create a safe space where viewers could lose themselves and fully experience the work as well as their responses to the work." So, what does that entail? At ASI, you'll enter a dimmed room full of glass sculptures filled with water. You'll be encouraged to use camera phones to illuminate pieces and place with the lighting. From there? Take some time for self reflection. (If nothing else, this show should make for some good visual ASMR.) In addition to Andersson's ambitious installation, the exhibition will also showcase pieces by female glass artists from the museum's permanent collection. Friday's opening night party will feature an artist's talk, live music, an outdoor glass and fire installation, and a hands on glass activity from 6 to 9 p.m. Tickets are $25. 2600 Park Ave., Minneapolis.Through May 28—Jessica Armbruster
Skyline Mini Golf

Walker Art Center
Are we a mini-golf town? Signs point to yes, as we have trendy bar mini golf (Puttery, Arts + Rec), campy mini golf (Can Can, Betty Danger), old school mini golf (Big Stone, Golf Zone), and, yes, museum mini golf. For over 15 years, the Walker's Mini Golf has been a sign of spring, whether it's popping up in the sculpture garden or its more recent home on the skyline terraces. This year's installation features 10 holes total; highlights include a Hmong textile-inspired hole created in collaboration with the Asian American Organizing Project's Youth Action Team, and two holes from Native Youth Arts Collective. Returning hits include the hot dog hole, the one where you have to bounce off of ping pong paddles, and the one where you become the obstacles and hazards. Find more info at walkerart.org. $12. 725 Vineland Place, Minneapolis. Through October 1—Jessica Armbruster 
Paul Chan: Breathers
Walker Art Center
Can those inflatable tube guys used to drive people to sales be art? If it's in the Walker Art Center then, yes, it can. But that would be oversimplifying the work of Paul Chen, a Hong Kong-born, Nebraska-raised, NYC-based writer, publisher, and artist. In the '90s and '00s, Chan garnered attention releasing videos, animations, fonts, and more, often for free on his website, nationalphilistine.com. These pieces explored pleasure, war, politics, and human interactions. But by 2009, he had burned out, tired of looking at a screen. Relatable. Five years later, after a brief, you know, "breather," he found a new way to explore movement and meaning without a computer, instead using physics, fabrics, and fans to create shapes that move about in interesting ways (and, thankfully, won't try to sell you a car).  You can see these kinetic sculptures at the Walker; the show will also include some video installations as well as pieces from his publishing company, Badlands Unlimited, which releases poetry, erotica, artists' writings, and more. 725 Vineland Pl., Minneapolis. Through July 16, 2023—Jessica Armbruster
Stay in touch
Sign up for our free newsletter