Culture
14 Notable Minnesotans Share Their Favorite Places
We asked celebrated entertainers, hosts, politicians, writers, and proprietors to rhapsodize about their favorite pockets of the state.
8:02 AM CDT on April 20, 2022
"Your honor," pleaded Itchy & Scratchy bigwig Roger Meyers Jr. on a classic Simpsons episode, "You take away our right to steal ideas... where are they gonna come from?!"
We couldn't agree more. That's why when we spied a good one—Boston Magazine's "40 Local Leaders Share Their Favorite Places in Boston"—we couldn't localize it fast enough.
After endless explanations of what Racket is and rejections from both of Jessica Biel's publicists in a single email thread, we arrived at lovely cross-section of prominent locals who were eager to gush over their favorite parks, events, landmarks, and one extremely specific Dunn Bros. location. To counterbalance the earnestness, we might have to run an inverse version of this list in the future—watch your ass, Lake Street Kmart.
But for now, please enjoy these geo-specific love letters to our favorite state.
Lizz Winstead
Comedian, writer, co-creator of The Daily Show
My favorite place in the Twin Cities is Lake Harriet at dusk. In the winter, after a snowfall, I walk my dog, Mr. Funk, to the middle of the lake and sit my ass down while he tears in circles and makes snow devils in the fallen powder. When summer hits, we walk the lake then head for the docks—with a box of popcorn, a glass of rosé. I watch the water as Funk crashes on my lap. Behind me is the sound of the people heading home, grumbling as they smack the mosquitos on their thighs. Funk and I stay long enough to watch the sun fade behind the lake, and the only sound that remains are the waves smacking against the sailboats. Sometimes I stay really late, until the sky turns black and the stars and moon light the water, and it feels, at that moment, life has given me extra time. Or the dock has become too difficult to navigate because my wine-to-popcorn ratio was calculated improperly.  
Sophia Eris
DJ and MC
Studiiyo23 is a Jordan boutique in Uptown, and they just passed their 10-year mark last year. I've known about them since they opened up—Moh Habib, he's the owner—and when I started touring he gave me a job. I worked there for three years when I started touring, because it was impossible to get an actual job. They got looted three times during the whole Uprising, so they've been surviving, and reopening back up, and reopening back up, and they're still here. And they're one of my favorite spots in Minneapolis because not only are they Black-owned, but they definitely do so much for the community and the culture—like their Studiiyo Scholars program. They give back so much. They do a lot more than just sell clothes and shoes. There's just little things they do left and right. And they represent what resilience is, in my opinion. 
Aaron Gleeman
Sportswriter, The Athletic
My favorite spot in Minnesota is Yangtze in St. Louis Park, and more specifically their no-frills lobby, where I've waited for my takeout order literally hundreds of times over the past 25 years. In high school, my mom would call in orders so often, and so identically, that they'd see our number on caller ID and answer the phone by saying, "15 minutes." No further words were needed. Ordering online is more my style, so that's been replaced by walking in the door and being waved past a throng of hungry people to be handed my order—Mandarin chicken and extra white rice, in case they feel like naming it after me—again without any more communication required. It's good to be a regular. And the love of Yangtze has been handed down through three generations of my family.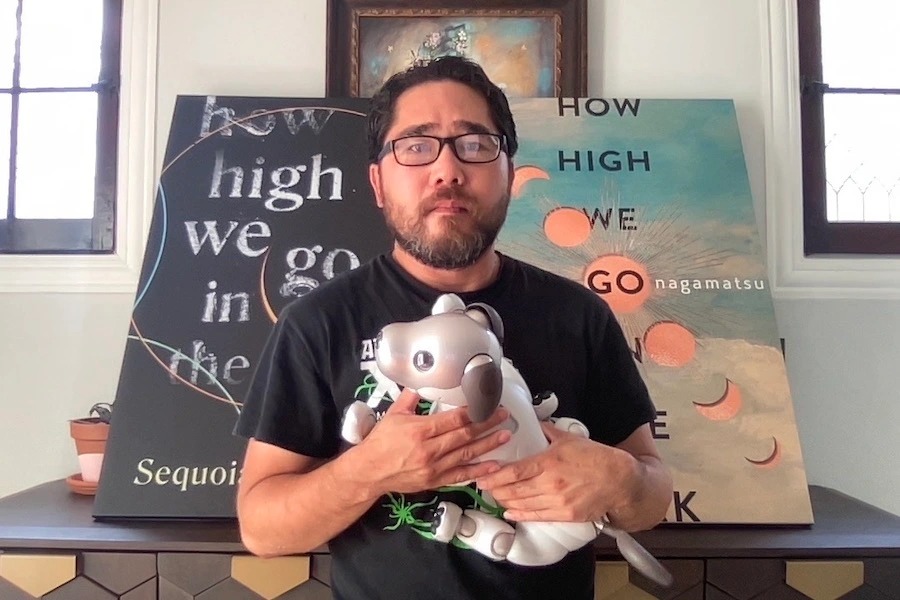 Sequoia Nagamatsu
Author of the bestselling How High We Go in the Dark
I first noticed the rocket ship and great white shark on my commute from Minneapolis to Northfield, where I teach at St. Olaf College. Located in Lakeville off a tiny dirt road, Hot Sam's Antique Store & Foto Park is home to a sprawling and eclectic collection of movie props and sets, vintage vehicles in various states of decay, and other curios (and the requisite creepy doll heads) on 10 wooded acres. It's home to a X-34 Star Wars Landspeeder, a UFO hung from tree branches, an old tank, a carnival wagon, several train cars, and a bi-plane, among other photo opportunities. If the quirky owner, Bobbie, is around, he'll regale you with stories about the props on the property. It's one of my favorite places to have a quiet stroll (and maybe play pretend).
Keith Ellison
Minnesota Attorney General
My favorite place in Minnesota to just hang out is on the Stone Arch Bridge over the Mississippi River in Minneapolis. I like to jog there, bike there, go on walks with my wife there. There's always something new or different happening on the bridge at any time of day, and just being there makes me feel the possibilities in life. I also enjoy hanging out in restaurants near there like Alma, Aster Café, and Owamni. The Stone Arch Bridge always reminds me that the longest river in America begins in Minnesota and runs the length of our state, connecting Bemidji, Little Falls, and St. Cloud to St. Paul, Red Wing, and Winona. I also like thinking that the river runs all the way to Louisiana, where my mother's roots are. I lost my mother to COVID at the beginning of the pandemic, and the bridge is another thing that helps me feel connected to her legacy.
Cathy Wurzer
MPR and TPT host 
Given my family ties to the North Shore, it would seem obvious to choose a favorite spot along that beautiful big lake, and I do have places I love along the Shore. But thinking about it, I get the greatest sense of glee when riding Como Zoo's Cafesjian's Carousel. I love this antique marvel (it was built in 1914) and especially its revolving stable of horses. The 68, hand-carved, dapple-grey carousel horses are works of art, each one different from the next. I've made it a tradition to mark my birthday, another trip around the sun, by riding 'round and around on that merry-go-round to a pipe organ playing Souza marches. I'm joined by kids of all ages and their adults and none of us can wipe the smiles off our faces. It's a little taste of freedom as the world goes by in a blur for a few joyous minutes.
Maria Bamford
Comedian, actress
Duluth's London Road Dunn Bros., the one that looks like a cabin. That's right: A CHAIN! I know, but this one's in Duluth—you can cross the street for a hobo swim in Lake Superior. And if you're like me, staying at the lightly janky Days Inn a block away while your Mom is dying, it's a refuge. For a period of four months, I enjoyed this coffeeshop's ambience and cold brew daily. As an aging comedian, I've taken to one-on-one meetings with fans off of Twitter in public places to rehearse my jokes so I don't forget them. Dunn Bros.—with its extensive indoor/outdoor seating—is the perfect venue for these assignations wherein I meet a perfect stranger and perform standup comedy to their face for 45 minutes over a drink and baked good (their reward). If you are not in the mood to tell jokes, you can overhear young male Bible study groups (!), senior regulars, and the ongoing drive-thru chitchat of tourists driving up the shore—"Oh yah, Grand Marais is beeyaahtifaal."
Some of the "shows" I headlined at Dunn Bros. were for the following audiences: two parents and their five-year-old daughter who heckled me throughout, a young fashionista designing a line of flannel capes, and a political organizer who hooked my Dad up with Biden lawn signs. But the real STAR of every show at Duluth London Road Dunn Bros. was the TURKEY SANDWICH ON WILD RICE-CRANBERRY BREAD. It is NOT ON THE ONLINE MENU. But it is real. (Heads up: I am a gas station sandwich aficionado so my palate leans to Hot Cheetos and Diet Coke, so take this review with 1,000 milligrams of salt.) This sandwich is bizarrely delicious to me—despite my lack of general interest in turkey, cranberries, or wild rice. I ate 25 of these sandwiches in 2021 and, god willing, I hope to break that record in 2022. BE FOREWARNED: Sometimes, they are OUT and you have to console yourself with a child's-head-sized-muffin.  
Adam Young of Owl City
Multi-platinum recording artist 
Canal Park in Duluth is wonderful. Walking beside Lake Superior is like experiencing the ocean in the Midwest. As a kid, I spent a lot of time playing on the huge rocks along the shoreline and watching the seagulls. When I became a professional musician, I started bringing microphones to Canal Park to record the sound of the waves on the beach, the whine of car tires on the Aerial Lift Bridge, and the foghorns on the ships and barges that come and go from the harbor. I like getting ice cream from Grandma's Ice Cream Boxcar and walking down the pier to the lighthouse and gazing out at Lake Superior. It makes me feel small, but so grateful to be in this wonderful place.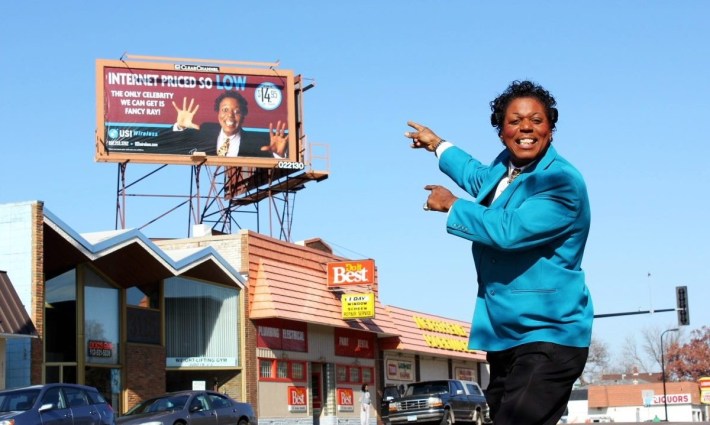 Fancy Ray
Comedian and TV pitchman
Pike Island is my sacred space! Pike Island is located at the confluence of the Mississippi River and the Minnesota River. This iconic piece of land has a history that is largely unknown to most Minnesotans. Pike Island's story includes creation, life, death, and marriage. It has several claims to fame: The Dakota Indians believed this is the spot where earth gave rise to the first Dakota man and woman. Thus, their Genesis story. This area was bought during the Louisiana Purchase, and it's where Zebulon Pike (the island's namesake) launched from to explore the Upper Mississippi Region. During and after the Dakota War of 1862, 1,600 Dakota women, children, and old men were held in internment camps there. Around 300 died. Now located in Fort Snelling State Park, Pike Island has a 3.7-mile hiking trail, a natural surface loop that follows the exterior of the island to the merging rivers and a sandy beachhead. It is beautiful and serene. It is where I married my wife, Tonnie McCloney, on July 18, 2021.  
Jon Bream
Star Tribune music critic
Confession: One year I intentionally skipped the Minnesota State Fair. The summer after I graduated high school, I worked at the Sky Ride from 8 a.m. to midnight for the entire run, wearing a white shirt and bowtie. I needed the next year off. Cleanse. Nowadays, nine or 10 times every summer, I go to the Fair for the music (that's my job) and the food (don't we all)—and I stay for the people watching. Nothing beats seeing so many people having a good time. This quintessential Minnesota event brings together a crazy quilt of characters, aka Star Tribune readers. It's reassuring to meet them face-to-face instead of in the comment section. Besides the Star Tribune booth, there are mandatory MSF stops for me: crop art, butter sculptures, the Art Building, and all the music stages (including late-night live tunes at Dino's and Café Caribe). My love of the Fair doesn't stop after Labor Day. I can be found at the fairgrounds year-round because it's a good place to go for a walk, clear your head, and dream of the overstimulation and all those happy people come August.
Coventry Cowens
Co-founder and museum manager at the Minnesota African American Heritage Museum and Gallery
I grew up eight blocks from the Minnehaha Creek, and it was just such an attractive place to ride your bike. Even when they didn't have the fancy pathways they had some kind of sidewalk, and riding your bike down there and around was kind of a highlight in the week. I'd bike down there, to the creek, and then, at Portland Avenue, decide that day which way I was going to go. If I headed to Harriet, maybe mid-afternoon or late afternoon, then I knew I had to hustle to get there, because once I got to Lake Harriet I'd want to go around it and come back. I enjoy looking at the creek, at the water, seeing how high it is. I could go to Diamond Lake, but really the creek is the waterway for me. And getting to Harriet, riding around and seeing people on the beach and the bandstand—people make it a joyful spot. 
Ron Schara 
Host of outdoors show Minnesota Bound
This is a Minnesota destination that lots of folks have no clue about: Minnesota's Northwest Angle. Check your state map. It's that little knot in the northwest corner, reachable by water or by land, but you must leave Minnesota, enter Canada, and then reenter Minnesota. Why bother? Well, it's the northernmost piece of land in the continental United States. It also has the only one-room school in the state. At the Angle, you'll meet interesting residents, a few characters, and a few businesses, including a bar or two. If you golf, bring your clubs to enjoy a nine-hole course in the boondocks. Resorts also are available, including lodges on islands not far away. Did I mention fishing? It's the reason most folks come to the Angle. As far as the eye can see on Lake of the Woods,  there is unlimited fishing water to explore, either in Minnesota or in Canada. It's also world class, featuring walleyes, northern pike, muskies, and smallmouth bass. My only complaint about the Angle is: I don't get there often enough.
Kris Lindahl 
Mega-selling Realtor and noted billboard guy
I absolutely love fishing for smallmouth bass on Lake Mille Lacs. My grandpa used to take me fishing all the time as a kid, and Mille Lacs seemed as big as an ocean. We would only go up there for ice fishing because we didn't have the money for a boat and gear you need for summer fishing, but now I go there whenever I can. Mille Lacs used to be under the radar, but now it's known as one of the best smallmouth bass lakes in the country. That puts the fish under more pressure, and that needs to be managed, but I love the challenge. I've found a few "secret places" out there, and last fall I caught some monster 5-6 pounders (and threw them all back). In general, fishing challenges me to be focused and present. With all the distractions we fight every day, it's especially valuable to connect with great friends for an entire day. Mille Lacs is my favorite place to do that.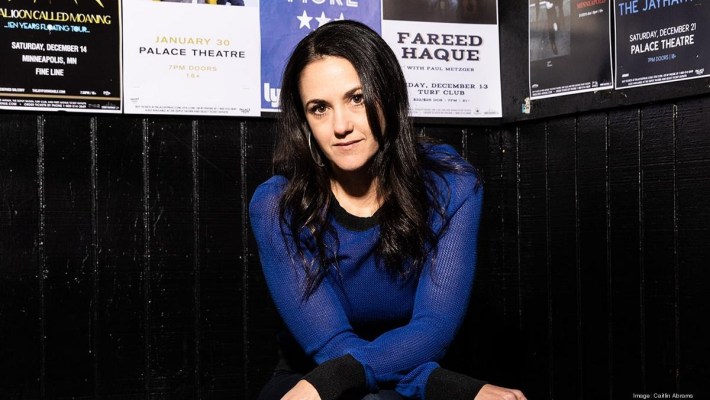 Dayna Frank
CEO at First Avenue & 7th St. Entry and board president of the National Independent Venue Association
It might be a little obvious, but since re-opening the doors of First Avenue & 7th St Entry (not to mention the Turf Club, Fine Line, Palace Theatre, and The Fitz), I've spent every night I can at a show. You'll usually find me in the Entry. Being closed over the last year and a half was the most challenging time in our history, and I don't think I'll ever get tired of celebrating the return of live music. On weekend mornings, you'll find me playing pickleball, strolling under the Ashbery poem at the pedestrian bridge at the Walker Sculpture Gardens, or biking with my family around Nokomis and Bde Maka Ska (when it warms up). On a great night, I'm eating an Isaac Becker pizza at the Sanjusan bar before heading to the club.
Stay in touch
Sign up for our free newsletter