Welcome to Event Horizon, your weekly roundup of the best events in Minneapolis and St. Paul.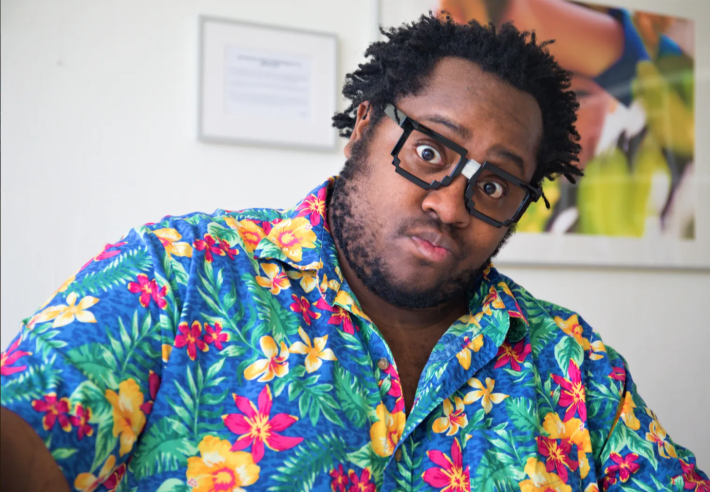 TUESDAY 7.19
Bands on the Boulevard: Nur-D
Minnesota History Center
What's nerdier than history? Well… Nur-D. The Minneapolis rapper, who'll throw down at the History Center's weekly summer concert series, Bands on the Boulevard, has had a busy few years. After he broke through in 2019 with Songs About Stuff, which familiarized us with his obsessions (comics and D&D and the like) and sharp introspection, the pandemic sidelined him, but didn't silence him. The murder of George Floyd led Nur-D to give his all to the protests: He served as a medic, rallied for his community, and articulated both his personal experience as a Black man and his response to the year's events with two albums, 38th and Chicago Avenue. His latest mixtape, Just For Fun, is a chance to catch his breath and balance the different aspects of his work. It opens with a track that samples and chops up Lizzo's "Cuz I Love You," includes a love song to "Gwen Stacy," and addresses racial injustice and the Black community on "Black in Heaven" and the Chance-like, gospel-powered "All I Need." There will also be food trucks from Trickster Tacos and KCM Eggrolls, plus lawn games. Free. 5:45 p.m. 345 W. Kellogg Blvd., St. Paul; find more info here.—Keith Harris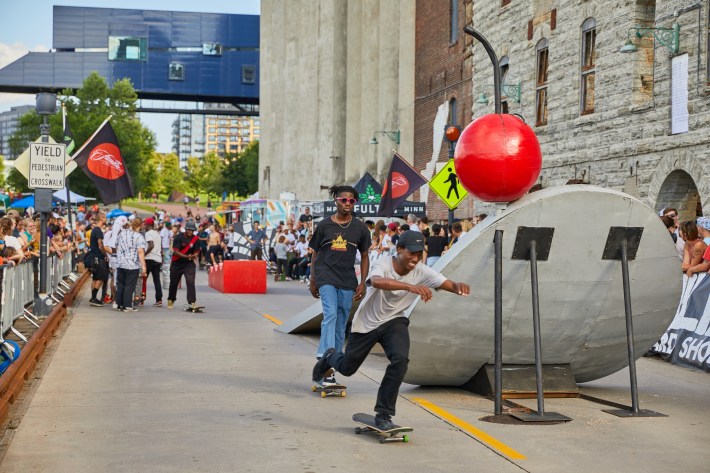 WEDNESDAY 7.20
Minneapolis Aquatennial
Various locations
Minneapolis's water is awesome, right? I'm talking about the rivers and lakes we're known for. That is the gist of the Aquatennial, an annual fest that is more of a cluster of events rather than one central celebration. Things kick off on Wednesday with the Torchlight Parade, which runs from 12th to Fourth Street on Nicollet, followed by a screening of Black Panther in the Commons area in front of U.S. Bank Stadium. Scheduled fun includes live music each night, the return of the Twin Cities River Rats water ski show, pop-up markets, open house at Upper St. Anthony Falls Lock and Dam, Twin Cities Carib Fest, Aquafest down by the Stone Arch Bridge, and a fireworks show on West River Parkway Saturday night. For a complete schedule, check out aquatennial.com. Through Saturday –Jessica Armbruster
Tim Heidecker Live! 
Fitzgerald Theater
Heidecker, 46, is aging gracefully and ambitiously into the middle act of his comedy career, one whose influence has informed a generation of weirdo comics. The endlessly funny Tim & Eric Awesome Show! co-star is also a legit great singer-songwriter, and these live shows will see him perform one half as his hack, Bill Maher-ish standup caricature, one half with a full band singing his sometimes hilarious ("Imperial Bathroom," about Trump's rock-hard dumps), sometimes serious soft-rock songs ("Nothing," about existential malaise). Heidecker's sixth solo album High School, perhaps his most sincere yet, dropped last month to warm reviews; a beer cocktail named after his deranged Tim & Eric character, the Spaghett, has recently become a summertime staple. All ages. $39-$194. 6 p.m. 10 E. Exchange St., St. Paul; find more info here. –Jay Boller
Jackie Kashian
Acme Comedy Co.
As we explored in this 30th anniversary feature on Acme Comedy Co., Kashian has been a constant presence and club favorite, even during the lean years in the '90s. The Milwaukee transplant moved from Minneapolis to L.A. in 1997 but, just like her close friend and comedic partner Maria Bamford, Kashian books regular homecoming shows. Unlike her wild experimental buddy, Kashian is a polished and smart traditional standup who weaves knockout punchlines into longform storytelling. The pandemic has been the "laziest civil war" she riffs in her latest special, 2021's Stay-Kashian, which gained some traction on TikTok with this bit on the rapture. $18-$37. 8 p.m. Wed.-Thu.; 7 & 9:30 p.m. Fri.-Sat. 708 N. First St., Minneapolis; more info here.—Jay Boller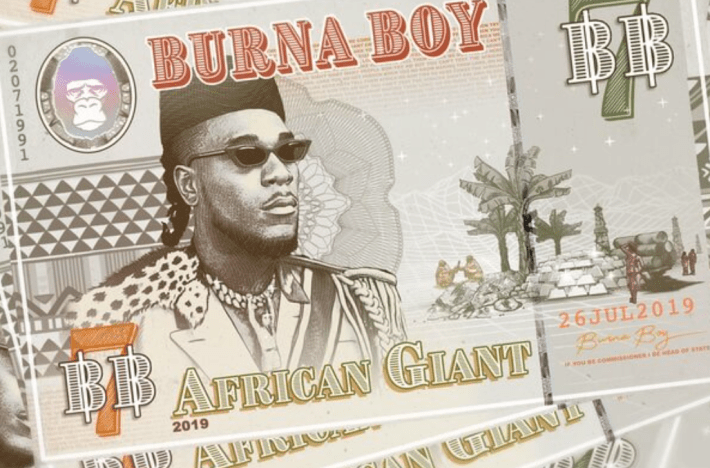 FRIDAY 7.22
Burna Boy 
Armory
Cosmopolitan, urbane, and sleek, the West African club music known as Afrobeats is slowly beginning to break its own stars here on the wrong side of the Atlantic, years after its sounds were pillaged by the likes of Drake. This Nigerian star is in contention for the music's biggest international figure with his friendly rival, Wizkid. (The two now battle it out for the "Global Music" Grammys that a dying industry bestows on representatives of the rising culture that will replace it.) But Burna Boy's looking past mere "pop star" and eyeing the status of world ambassador. Like its predecessor (which sampled Pat Boone and featured Youssou N'Dour) his latest album, Love, Damini, is ambitious as hell. But with features from Ladysmith Black Mambazo (for cultural cred), Ed Sheeran (for pop oomph), and J Balvin (for global reach) it's a little too eager to please, coming as it does from a leader of an African musical genre dominating the market on its own terms. I hope that Burna Boy soon realizes that we need him more than he needs us. All ages. $57 and up. 7:30 p.m. 500 S. Sixth St., Minneapolis; find more info here.—Keith Harris
Motion City Soundtrack
First Avenue
When we interviewed Motion City frontman Justin Pierre earlier this year, he was eager to reflectively stroke his pop-punk beard, so to speak, about being an elder statesman of a bygone scene. "We're like a mid-level nostalgic act now, for all intents and purposes… shit man, I feel grateful for being able to do this as long as I have." So are fans of the synthy locals who blew up at the height of the '00s emo boom. MCS will treat back-to-back Mainroom audiences to their 2005 sophomore album, Commit This to Memory, in its entirety. The MOOG handstands and fist-pumping that runs through "Everything Is Alright" will carry extra oomph, considering Motion City broke up from 2016 through 2019, only to shelve comeback plans as the pandemic locked things down. All Get Out and Neil Rubenstein open. All ages. $36.50-$40. 5 p.m. Friday and Saturday. 701 N. First Ave., Minneapolis; find more info here.–Jay Boller
SATURDAY 7.23
Twin Cities Houseplant Event
Twin Spirits Distillery
Makers' markets are a regular thing around town these days, and it's awesome. But what about a market that's 100% plants? Well, now we have that, too, thanks to Planty Queens. The northeast Minneapolis shop opened earlier this summer, but they've also been organizing pop-ups at brew pubs and other bars. At Saturday's event you'll be able to shop from 20 local plant people selling things like dirt, planters, pottery, and all kinds of flora. Plus, you can grab some food truck eats and shops with a cocktail in hand. Free; you can register here. 5-9 p.m. 2931 Northeast Central Ave., Minneapolis. –Jessica Armbruster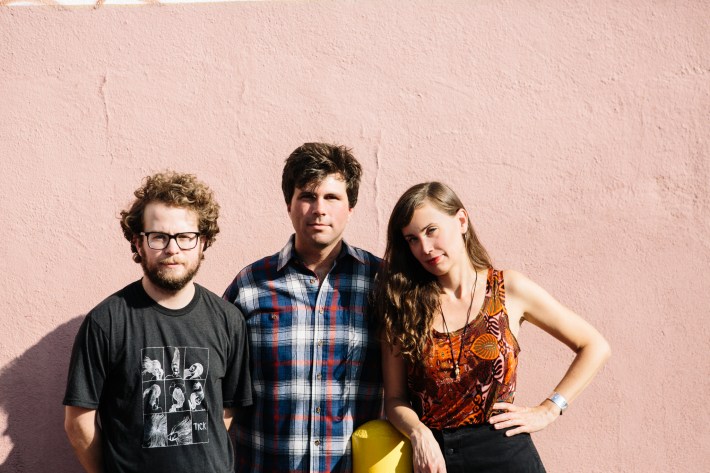 SUNDAY 7.24
Cheekface
7th St. Entry
Indie bands don't pop up with fully formed worldviews much these days, so please excuse the lyric-heavy introduction to Racket's favorite L.A. band. "It's your best life if it's the life that you're living right now." "Some personal news: Everything is OK." "I wanna overthrow the government—or at least the bad part." "I come from a long line of people/Who procreated" (but also "who were problematic"). Building off a sharp 2019 debut, Therapy Island, the 'face (as I sincerely hope no one calls them) continued on Emphatically No. to lob skewed aphorisms at everyday absurdities to make their cruelty endurable, and the music matches that chipper but wary non-pessimism, with a wiry guitar that springs from the beat at odd angles. Let me close with one more quote: "Just because it's funny doesn't make it a joke." With Bad Moves. $16/$20. 8 p.m. 701 N. First Ave., MInneapolis; find more info here.—Keith Harris
"Weird Al" Yankovic
State Theatre
Don't like Weird Al? Take a hike! The Unfortunate Return of the Ridiculously Self-Indulgent, Ill-Advised Vanity Tour will see the titan of parody-song yuks performing more setlists of deep cuts, just as he did for the popular first run of this format pre-pandemic. "This show is all about playing our least popular music," Al told a near-capacity crowd recently at Duluth's Entertainment Convention Center's Symphony Hall. (Not all critics are in on the joke, however.) But of course he played hits, albeit with a twist—Al's band took hits like "Amish Paradise," "Smells Like Nirvana," "White & Nerdy," and "Word Crimes" on an adventurous, genre-defying medley. Underrated standup great Emo Philips opens. $59-$69. 7 p.m. 805 Hennepin Ave., Minneapolis; find more info here.–Jay Boller
Alanis Morissette, Garbage
Xcel Energy Center
A nostalgia show, for sure, marketed as a celebration of Morissette's monster 1995 breakthrough album, Jagged Little Pill, which is now old enough to rent a car. But let me take this space to argue for the next decade of Morissette's career, where, rather than coasting on either her goofball charm or the (atypical) rage of "You Oughta Know," she emerged as a genuine eccentric. Whatever you call Supposed Former Infatuation Junkie's dense mix of Lilith Fair vocal swoops, cluttered studio-funk, and Led Zep's "Kashmir," you can't say she played it safe. If you dig, you are one of my people, and you should proceed to Under Rug Swept, maybe even So-Called Chaos. After that, uh, you're on your own, though anyone who says they're not even a little curious about her upcoming meditation album, the storm before the calm, featuring pure Alanish titles like "Purification—The Alchemical Crunch," has never fav'd a Marianne Willamson tweet. As for machine-tooled alt-pop stompers Garbage, last year's No Gods No Masters was their strongest album since the '90s, with Shirley Manson turning her "The Men Who Rule The World" and "The Creeps." Sure, you'll be there to hear the hits. But really, you-ou-ou-ou oughta know the rest. $55.50 and up. 7 p.m. 199 W Kellogg Blvd., St. Paul; find more info here.—Keith Harris
ONGOING
Artist Designed Skyline Mini Golf
Walker Art CenterNow in its 15th year, Artist Designed Skyline Mini Golf returns to WAC for another season of putt putt played in the sky. No really: You'll be heading up to the museum's rooftop to play these 10 holes, which means you'll see gorgeous city views in addition to the spectacle of the quirky course. The new hole this year, ​​Always Have Been Sewn, was designed by Asian American Organizing Project's Youth Action Team, and was inspired by Hmong "story cloth," a.k.a. a paj ntaub. Mini golf aficionado Tom Loftus also has two holes featured this year. $10. 11 a.m. to 9 p.m. Thursdays; 11 a.m. to 6 p.m. Friday–Saturday; 11 a.m. to 5 p.m. Sunday. 725 Vineland Place, Minneapolis. Through September 25 –Jessica Armbruster