Arts
Meet the Tattoo Artist: Emi Nijiya of Jackalope Tattoo
Their south Minneapolis shop is home to a variety of female, queer, trans, and non-binary tattoo artists.
10:40 AM CDT on July 7, 2022
Welcome to Meet the Tattoo Artist, a series where we aim to showcase a variety of talented Twin Cities tattoo artists creating spectacular art on peoples' bodies in Minnesota. We're kicking things off with Emi Nijiya, owner of Jackalope Tattoo.
Are you from Minnesota? Where? How long have you been here?
I have been in Minnesota all of my life and am from here. I grew up in Ham Lake.
How did you get into tattooing?
I never thought my art was good enough to be a tattooer, so a tattoo apprenticeship wasn't something I actively sought out. I knew I wanted to work in the body modification industry in some form, so I tried to seek out a piercing apprenticeship at a few shops over the years. By 2010 I had a potential to get another piercing apprenticeship. 
I expressed it to my tattoo artist in excitement and he told me I shouldn't do piercings; I should do tattoos instead. I asked him if he would apprentice me if he thought I should do it—mostly thinking he was going to say no. He actually agreed to apprentice me, which I was floored by. I did my first tattoo on myself in 2011, and continued to work towards my licensure from there.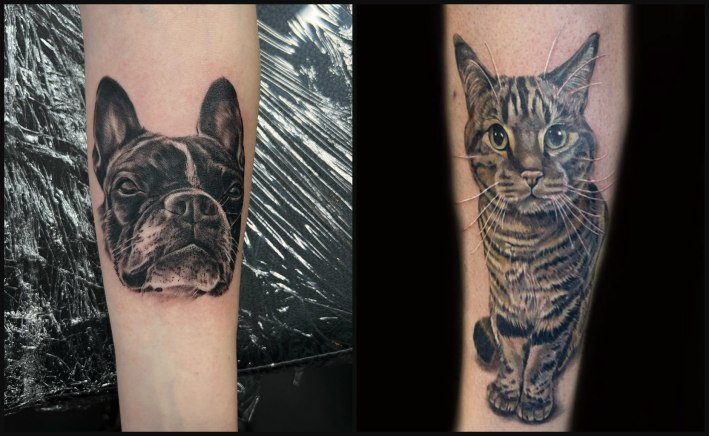 Do you lean toward a particular style of tattoo? How would you describe your style?
Yes. I mostly do realism and portrait tattoos. I do a small amount of geometric work here and there and I will do most styles for my friends if they request it, honestly. But I am most passionate about portraits, realism, gender affirmation tattoos, 3D nipple tattooing, and scar work. 
What were some of the barriers/struggles you have faced as a tattoo artist?
Being gender non-conforming and queer has probably been my biggest barrier in this industry. 
Unfortunately the tattoo industry still has a lot of problematic behavior to this day. I have consistently faced sexism, racism, transphobia/homophobia, and harassment from fellow tattooers since the day I started in the industry. It is most of the reason that my shop exists today as a safe space for female and trans/non-binary tattooers. The behavior is definitely less common in the industry than it was when I began tattooing, but it is nowhere near where it should be for this day and age. 
One other major struggle I have faced as a tattooer is the lack of sharing information and helping each other. I have found that most of the time tattooers don't like to share the techniques they use or help other tattooers learn. While I realize that we aren't responsible to help other tattooers grow as artists, I do feel our industry would be better as a whole if we openly shared information with each other as licensed tattooers. That is one thing I love about the environment we have at Jackalope Tattoo. We strive to foster a space that includes sharing information and lifting each other up to be better artists to provide high quality tattoos. 
Name three things that inspired you early on in your career:
Any women in the tattoo industry. At the time, there were very few women or anyone in the LGBTQIA+ community locally. So it was just nice to see anyone that wasn't a cisgender heterosexual male succeeding.
Other local tattooers. I tried to get tattooed by many different tattoo artists early in my career so I could watch them work and ask questions to learn new techniques and styles.
Tattoo and art books. In the beginning of my career, social media wasn't quite as prominent to look at other tattoos and art styles. I spent a lot of time looking at books written by tattooers and going to art galleries to find inspiration from other works of art. Some of it was basic flash-type tattoos that I spent time trying to re-draw in my own style. Other artworks included realism paintings at art galleries that I would try to pay attention to color techniques and light sources to help inspire my own works of art.
Name three things inspiring you now:
With the rise of social media, I have been able to follow some amazing tattooers on Instagram. These tattooers inspire me to continuously grow and push myself to do better tattoos. I enjoy seeing the work other artists are doing and use that as reference points to help continuously improve my own work.
My coworkers are some of my biggest inspirations in tattooing. I have a wide range of artists at my shop and each of them knows different techniques and styles that I am not as experienced in. I love to watch the work they put out and ask questions on how they do things. We are all continually trying to learn from each other and it has been one of the best ways for me to continue growing as a tattooer.
I am honestly still inspired by all of the things that inspired me when I was a younger tattooer. I still find a lot of inspiration from fellow LGBTQIA+ community members and women in the industry. I follow as many other local tattooers as I possibly can on social media for inspiration and I still spend time going to art museums and looking at works of art in books. I think these things will continue to inspire me and my work throughout the entirety of my career.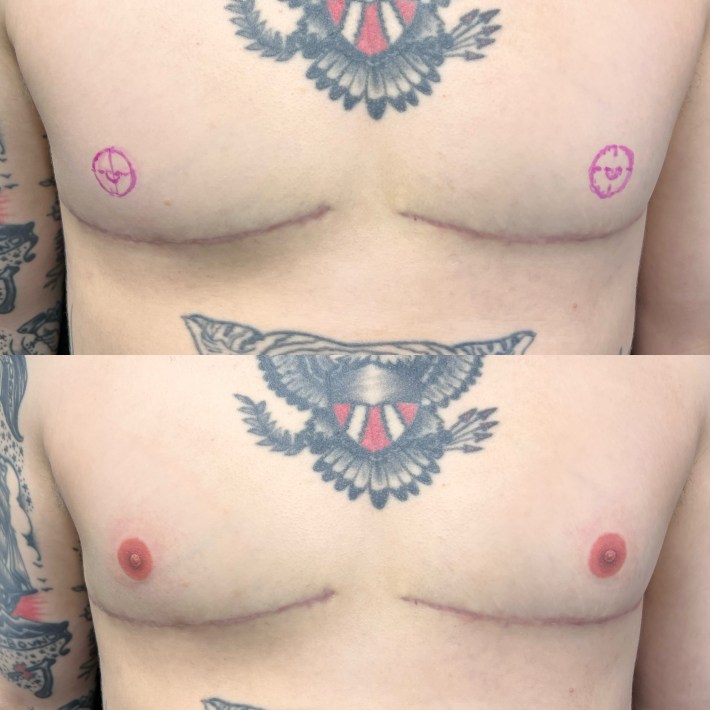 Is there a tattoo that you're particularly proud of? Can you take us through why? 
I don't know that I can name one tattoo that I am particularly proud of. I honestly have many pieces that I feel pretty proud about. Most of the pieces I am proud of are the tattoos I do for the trans community and double mastectomy clients. The 3D nipple tattooing is some of the most fulfilling and meaningful work I do.  
It is especially important for me as a fellow transgender person with top surgery to be able to help other transgender folks with their gender journey. I am very proud that I am able to both relate to the reasoning for gender affirmation tattoos and also provide a safe and comfortable space for trans clients to receive tattoos that help them feel good in their bodies. Finding safe spaces to get tattooed as a transgender person is very intimidating and scary. I am happy that I am able to provide a safe space for my fellow community members. 
Aside from the nipple tattooing, I am most proud of my human and animal portrait work. Portrait work has been my passion since a very young age. Some of my first works of art were black and gray graphite pencil portraits of family members, friends, and pets. It has been rewarding to grow as an artist to the point where I can produce this type of work permanently on skin.  
What about the weirdest/most original/most random tattoo you've even done?
Honestly I don't do a lot of weird tattoos because I am a portrait artist. So pretty much all of my tattoos are portraits, memorials, and realism. 
I did a really weird tattoo in the first year of my tattoo career. It was a USDA Prime beef logo next to a guy's junk… so that was an experience to say the least and I will never forget it. I don't have a photo of it though sorry!
Do you create other kinds of art? 
I do commissioned based paintings (usually animal portraits) and I used to be a drag king for many years. 
Where can we find you when you're not tattooing?
At home gardening and spending time with my four cats, dog, and axolotl. 
Where can we find you when you are tattooing? 
Jackalope Tattoo, 3753 Cedar Ave. S., Minneapolis.
On Instagram: @jackalopetattoo, @tattoosbyemi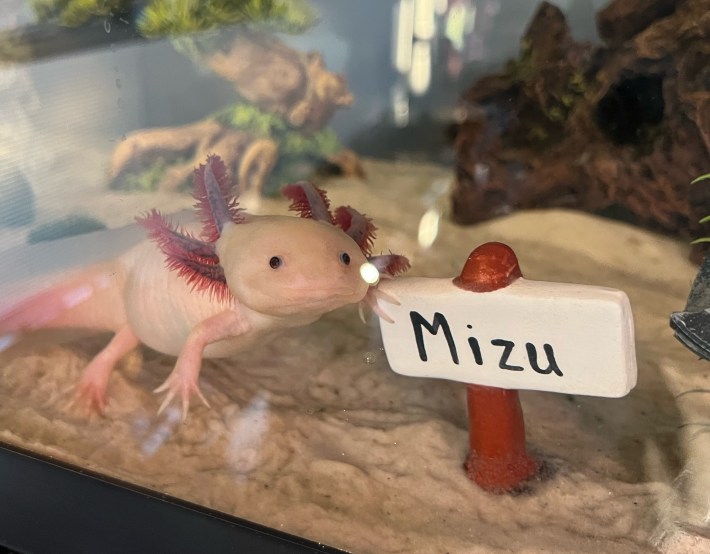 Stay in touch
Sign up for our free newsletter