Events
Halloween Beer Parties, Britney's New Book, Bat Fest: This Week's Best Events
Plus a Third Ave. bridge party, Hemp Fest, Trekkies host a bar crawl.
12:09 PM CDT on October 23, 2023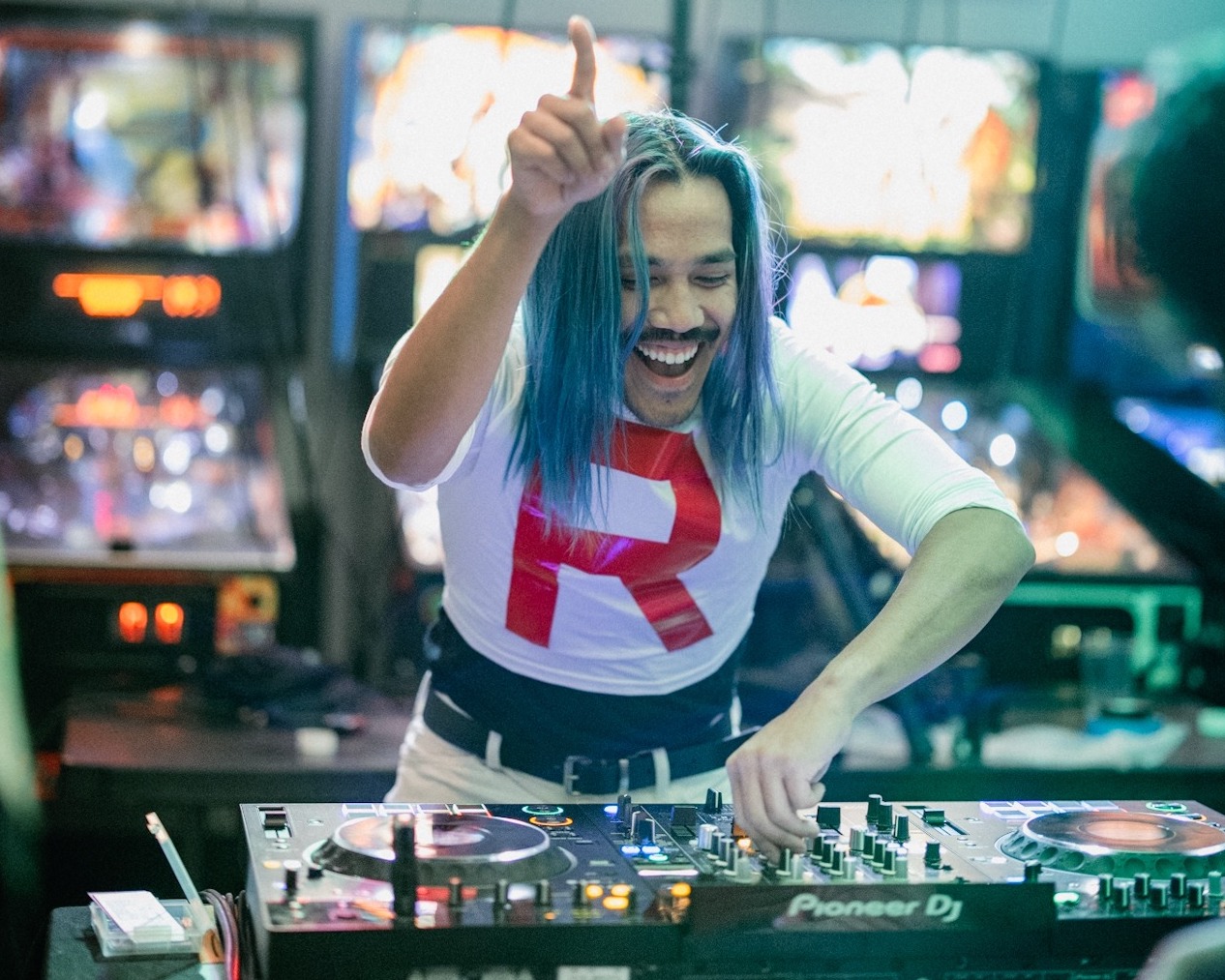 Welcome to Event Horizon, your weekly roundup of the best events in Minneapolis, St. Paul, and beyond.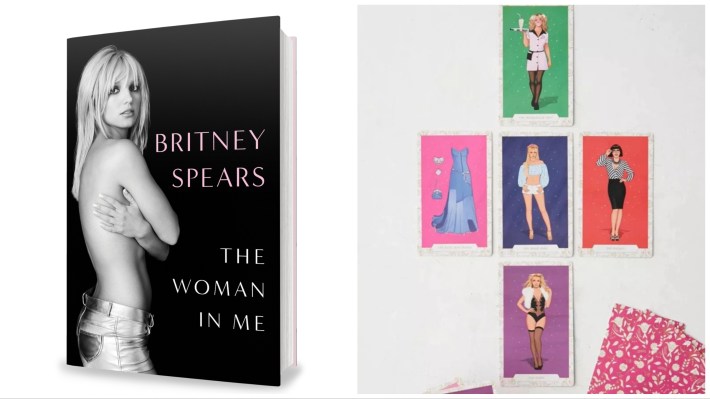 THURSDAY 10.26
It's Britney, Bitch
Subtext Books
Every new revelation that's been teased from the forthcoming Britney Spears memoir, The Woman in Me, has us more invested than the last. She says Justin Timberlake made her get an abortion and then broke up with her by text! She accuses Diane Sawyer of exploitation! She opens up about the shaved head umbrella-wielding incident! But though it's full of those juicy tidbits (and most certainly more), it's not just the tabloid-y stuff—this book is Britney at her most personal, in a moving story about freedom, fame, and motherhood. What better way to celebrate its release than with local Brit experts Chris Stedman (writer and host of the Britney-themed podcast Unread) and Kara Nesvig (who wrote the Britney-themed oracle deck Britney Spears Oracle: A Deck and Guidebook to Be Stronger Than Yesterday), who will know just how to share the book's humor and drama while honoring its emotional heft. Free. 7 p.m. 6 W. Fifth St., St. Paul; find more info here.—Em Cassel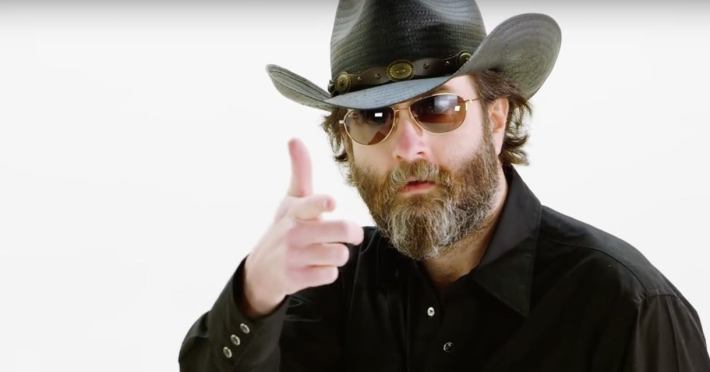 FRIDAY 10.27
Wheeler Walker Jr.
First Avenue
We could not possibly have predicted that Wheeler Walker, Jr. would ever headline First Ave, but those are the strange machinations of the TikTok algorithm for you. For the uninitiated, WWJ trades in raunchy, country send-ups with names like "If My Dick is Up, Why am I Down?" and "Which One o' You Queers Gonna Suck My Dick?" They're a big hit on road trips and at BBQs; I'm especially fond of Walker's ode to titties, "Drop 'Em Out." (But, uh, know your audience: The chorus of "Family Tree," for example, begins "If I had my druthers, I'd buttfuck both your brothers," and it doesn't get less weird from there.) Anyway a handful of Walker's hits, including "Fucked By a Country Boy" and "She's a Country Music Fan" (I'll give you one guess which syllable in "country" he emphasizes), have been big on TikTok of late, and now we get Walker headlining the Mainroom. What a time to be alive. With Channing Wilson. 18+. $37.50. 8 p.m. 701 N. First Ave., Minneapolis; find more info here.—Em Cassel
John Waters
Parkway Theater
For some reason it just feels right to welcome "The Pope of Trash" to town on this, the spookiest of all weekends. The new spoken-word show from Waters, "Devil's Advocate," is teased as some sort of punk-rock centrism that aims to seize the sexual revolution back from "the self-righteousness of the left and the intolerance of the right" by using "a new middle-of-the-road madness that uses humor as terrorism, wit as ammunition." Hm, sounds like dicey, reactionary Rob Schneiderish territory, though we're cautiously confident a true transgressive treasure like Waters can pull it off. The evening's thematically appropriate openers are local surf-punk band Black Widows. Costumes are encouraged! $49-$129. 6:30 p.m. 4814 Chicago Ave., Minneapolis; find more info here.—Jay Boller
Nu-Metal Halloween Party
7th St. Entry
Forget the corn maze—it's time to party to Korn, mates. Freak on a Leash Fellowship, which bills itself as the Midwest's longest-running nu-metal dance party, is back at 7th St. this weekend with a Halloween-themed edition. The folks wearing the best costumes will have the opportunity to win concert tickets, nu-metal apparel, or even cash. That's really all we have to say here besides "nu-metal rocks," so please enjoy this tangentially related clip from the criminally underrated, gone-too-soon Comedy Central gem Detroiters. 18+. $12-$15. 9 p.m. 701 First Ave. N., Minneapolis; find tickets and more info here.—Em Cassel
Halloween Hemp Fest
Abyssinia Cultural Center 
What better time to be introduced to the world of THC and CBD than Halloween? The Smoke Shack couldn't agree more, and they'll be helping you do just that with Friday night's Halloween Hemp Fest. Whether you're a cannabis enthusiast, newbie, or just curious, this free Halloween event allows guests 21+ to learn about different THC and CBD products. Shop from pop-ups from Insight Brewing and Jane & Mary's Smoke Shack, visit a tooth gem artist to add some bling to your teeth, and meet with a tattooer to design a mini tattoo. Live music by DJ Scifi will keep you entertained while you shop, get inked, take a smoke break, and just hangout. Costumes are encouraged. This event is free, but you can reserve admission at Eventbrite. 3-7 p.m. 322 W. Lake St., Minneapolis.—Makenzie Johnson
Ashley McBryde
Uptown Theater
Plenty of the artists classified as "Americana" (another word, as Todd Snyder jokes, for "unpopular country music") would have just been called "singer-songwriters" in a less brand-conscious age. But though she expresses herself plenty, McBryde really does have a Music Row knack for structuring a song around a taut conceit—"One Night Standards" may be my favorite country song of this young decade so far. The Arkansas native is no kid—released her first album, Girl Going Nowhere, at 35 in 2018—but she's been making up for lost time since, with her fourth album, The Devil I Know, out later this week. The new album shows her range: "Cool Little Bars" understands why dives matter, "Light on in the Kitchen" dispenses homespun advice without getting (too) mawkish, "Learned to Lie" blames her wayward day for her cheatin' heart, and "Made for This" gives her road-tested band a rockin' workout. As for the title track, it rhymes "bourbon" and "hurtin'," as dang well it should. $30. 7 p.m. 2906 Hennepin Ave., Minneapolis; find more info here.—Keith Harris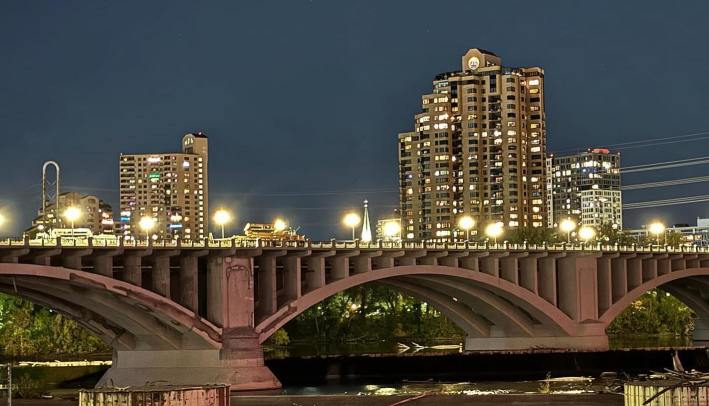 SATURDAY 10.28
Third Avenue Bridge Reopening
Third Avenue Bridge 
Remember the Third Avenue Bridge? The 102-year-old, 2,223-foot-long, Mississippi River-spanning beauty closed for construction waaaaay back in January 2021, and has been snarling downtown Minneapolis car, bike, and pedestrian traffic ever since. But, following recent delays, the landmark bridge is finally set to reopen this weekend. The benefits of the $129.3 million project appear numerous: improved multi-use paths on both sides, new pavement, repairs to the historic ornamental railing, and, as we learned Monday from the Development Tracker Minneapolis, giant orb-shaped lights! For a surprisingly robust suite of Third Avenue Bridge intel, consult this MnDOT construction page that offers renderings, videos, and even winners from a bridge-themed poetry contest. And click here for details on Saturday's reopening party, which'll feature remarks by MnDOT (thrilling!), plus historic walking tours, lawn games, "up-close experiences" with construction vehicles, and a food truck. Free. 11 a.m. to 2 p.m. Central Avenue SE above SE Main Street, Minneapolis.—Jay Boller
Star Trek Bar Crawl XII
Various Locations
This crawl, traditionally held in mid-September, is going Halloweeny in 2023. What does that mean? Think sci-fi crossed with horror—a combo as classic as PB&J. While traditional Trekkies are welcome, of course, the crawl's closeness to All Hallow's Eve means you can get a little freaky, so if you've ever wanted to be a zombie Spock, vampire Data, stab-wound Kirk, or ghostly Uhura, now's a pretty dang good reason to do so. The bar crawl starts at Elsie's, then travels on the hour to 1029 Bar and Knight Cap (bring cash for this spot), and ends with a concert from Fistfull of Datas at 331 Club. The crew usually live posts where they are via event organizer's Facebook page, so it's easy to catch up if you need to. There's no fee, you just gotta show up. 6 p.m.—Jessica Armbruster
A. Savage
Turf Club
Solo albums are typically where songwriters veer away from their band's sound, get a little more personal than they usually do, or just take the opportunity to work with different musicians. On his second recording under his own name, Several Songs About Fire, Andrew Savage of thoughtful but ferociously engaged indie mix-and-matchers Parquet Courts, does a bit of all three. Significantly, Savage has recently decamped from New York City to live in Europe, a break he addresses somewhat elliptically in songs like "Elvis in the Army," where he identifies with the King on sojourn in Germany (and with James Joyce exiled in Trieste)—alienation has always been one of Savage's great lyrical themes. As produced by frequent PJ Harvey collaborator John Parish, this album's tone is a bit more sedate and ruminative than the PC norm, centering Savage's forlorn but never defeatist baritone, though the tamed guitars are just as anxious as ever. Why wouldn't they be? With Cha Cha 9. $20. 9 p.m. 1601 University Ave. W., St. Paul; find more info here.—Keith Harris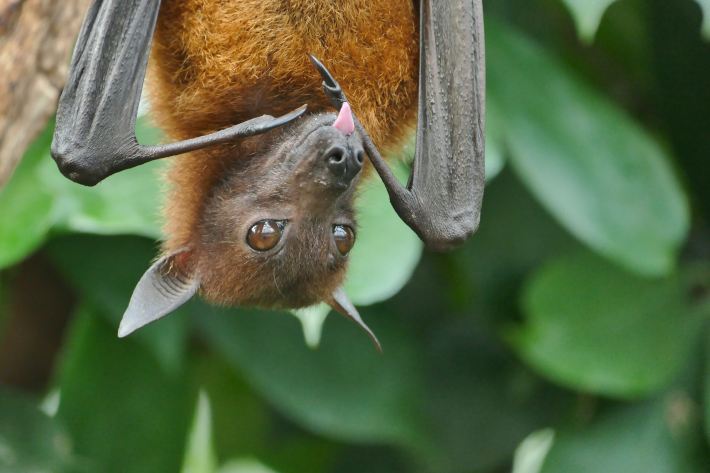 Minnesota Bat Festival
Minnesota Valley National Wildlife Refuge
Did you know it's International Bat Week? Now, if we were in charge of such matters, we'd place the week on a less spooky part of the calendar to fight bat stigma, particularly after all the shit bats caught for allegedly starting COVID-19… but we're not, so all we can do is acknowledge that the feds are throwing a Bat Festival that looks like a whole lotta fun. You've got: bat cave explorations, convos with Minnesota DNR bat biologists, bat trivia, "batty crafts," bat house information, and giveaways that include free tree seedlings while supplies last. If you're a classic pre-Batman Bruce Wayne-type (terrified of bats due to deep-seated trauma), consider trick or treating with the birds at the Raptor Center instead. Free. 1-5 p.m. 3815 American Blvd. E., Bloomington; find more info here.—Jay Boller
Halloween Brewery Bashes 
Various Locations
Boo! But seriously, no time for Halloween antics like that—we've got a speed round of spooktacular brewery bashes on which to brief you. First up we've got the Vampire Family Reunion at Pryes Brewing Co., where attendees are encouraged to rock fangs and capes while enjoying live music from Bag Raiders, Slow Magic, and Beacon Bloom. Next up: Bent Brewstillery's special release of its ABV-walloping Dark Fatha imperial stout that'll double as a costume contest. Over at the sprawling creekside Utepils brewery, we've got a haunted forest, horror trivia, DJ Spooky Sounds, and a costume contest ("Nights of the Macabre" actually kicks off Friday). Forgotten Star Brewing is getting pups into the mix with its Halloween Paw-ty & Dog Costume Contest. DJ crew Backyard Boombox is bringing a massive dance party to Falling Knife's Fright Fest. Expect a photo booth, tarot card reader, and a Barbie and Ken-encouraging costume contest plus live tunes from throwback rocker Little Man at O'Shaughnessy Distilling Co.'s Hallowhiskey party. And, finally, Up-Down isn't a brewery (pedants will say the same of O'Shaughnessy…), but certainly nobody can dispute the fact that the Lyn-Lake bar will be slingin' "blood bag cocktails" at its annual Halloween celebration.—Jay Boller
SUNDAY 10.29
BOOnion Depot
Union Depot
Most of our highlights this week showcase things adults can do this Halloween: beer rereleases, R-rated movies, and 21+ dance nights. But this gathering of specters is purely for the kiddos. The family-friendly BOOnion fest features a variety of hands-on fun and games. Costumes are encouraged, of course, and prizes will be awarded to the best ones. There will also be a DJ spinning tunes for little ones who like to dance, and food trucks will be stopping by. Free. 10 a.m. to 3 p.m. 219 Kellogg Blvd. E., St. Paul.—Jessica Armbruster
ONGOING
TC Horror Fest XII
Crane Theatre
Put down your remote and stop binge streaming horror flicks: You can experience terrors live and in person at Crane. TC Horror Fest has been freaking us out with subtle spooks, old-fashioned thrills, terrifying comedies, and all-out gorefests for 12 years now, and it's back this season for another go. There's Girls in Bins (The Rachel Teagle Effect​), the story of a pregnant true-crime podcast fan who discovers a case that's a little too familiar; Lock-In (WizardWax Productions), in which a pastor tries to solve a mystery from 1985 via a church overnighter; and Overtoun (Spiral Theater), the tale of a Scottish town with a bridge where dogs frequently jump to their death. Other productions include disembodied body parts, brain-stealing AI, and the never-not-creepy Rasputin. $15 per show; $70 special passes available. 2303 Kennedy St. NE, ​Minneapolis; find tickets and the complete schedule at tchorrorfestival.com. Through October 29—Jessica Armbruster
Fall Forward Festival
The Cowles Center for Dance & the Performing Arts
This multi-date mega-showcase of all kinds of dance features a different mix of troupes and choreographers each weekend. Concerto Dance, Kaleena Miller Dance, and Afoutayi Haitian Dance, Music, and Arts Company are up the first week (Oct. 21-22), with new works from drum-based Afoutayi and modern rhythms from Kaleena. The second week celebrates the past and present, with traditional pieces and modern mashups from Ballet Folklorico Mexico Azteca, STRONGmovement, and Yuki Tokuda (Oct. 28-29). The final week has it all, with pieces touching on environmental destruction (Katha Dance Theatre), the Great Hinckley Fire of 1894 (Shapiro & Smith Dance), and black holes and alternative dimensions (Alternative Motion Project). $30; Sunday shows are pay-as-able. 7:30 p.m. Saturdays; 2 p.m. Sundays. 528 Hennepin Ave., Minneapolis; find tickets here. Through November 5—Jessica Armbruster
Twin Cities Film Fest
Showplace ICON
This is one of the big ones, folks. For the next two weeks, TCFF will cram over 140 films into 10 days of screenings. While some shows will stream online, most will be at Showplace ICON in the West End. (The full schedule is finally up online.) Highlights include Downtown Owl, a movie based on Chuck Klosterman's 1980's tale of a deadly North Dakota snowstorm, and The Holdovers, a flick about an unpopular teacher (Paul Giamatti) stuck at school with a student over the holidays. This year's categories include MN-made movies, LGBTQ works, healthcare documentaries, pieces by Black filmmakers, tons of horror ('tis the season!), and spotlights on shorts. Non-screening events include director talks, red carpet parties, and a discussion with Terrence Howard, who will be in town to discuss his career past, present, and future. 1625 West End Blvd., Minneapolis; find showtimes, prices, and more info here. Through October 28—Jessica Armbruster
The Nightmarish Nineties
Trylon
From The Heights' "How Do You Talk to an Angel?" to Joe Lieberman droning sanctimoniously on about video game violence, the '90s were truly nightmarish in many ways. But this month the Trylon is focusing on the good kinds of nightmares that decade dreamed up, and their selection of films make a strong argument for the '90s as a hotbed of horror invention. There was innovation in the multiplexes, as represented by Candyman and the meta-slasher pop of the first two Scream movies. Truly disturbing films came from Japan and Europe, such as Kiyoshi Kurosawa's Cure and George Sluizer's The Vanishing. (Yes the second one is from the late '80s but shh.) There were low-budget sleeper hits like The Blair Witch Project and Oscar-approved films like The Silence of the Lambs. There's also Bram Stoker's Dracula, which I thought was kinda silly at the time but has won a following over the years for its lurid imagery (or maybe you pervs are just there for the pale, heaving bosoms). 2820 E 33rd St, Minneapolis; find complete dates, showtimes, and more info here. Through October 29—Keith Harris 
Sever's Fall Festival
Sever's Farm
Getting lost in a corn maze? Sounds like the start of a horror movie. But in reality it's just wholesome fun. Since 1997, Sever's has hosted a huge maze meant for you to get turned around and confused in. They're not just about large-scale crop art though—this festival has all kinds of fall activities. There's a petting zoo with feisty goats and playful pigs, there are hay rides, there are hay sculptures, there's a live music stage, fields of pumpkins, zip lining, and not one, but two corn pits (one is labeled as an "extreme" pit!). Bring the fam or your friends. Find tickets and more info at seversfestivals.com. $19-$22 online/$23-$26 at the gate; $45 season pass. 10 a.m. to 7 p.m. Sat.-Sun., plus Thu.-Fri. Oct. 19-20. 3121 150th St. W., Shakopee. Through October 29—Jessica Armbruster
Travail Haunted Basement Bar
Travail Kitchen and Amusements
Now, me? I like to keep my mayhem and scares separate from my dinner and drinks, lest the latter make a reappearance after a particularly gruesome fright. But you might feel differently! Plenty of people do, if the success of this ongoing collaboration between Travail and the Haunted Basement is any indication. Here, a terrifying 10-course tasting menu (with optional cocktail pairings) meets mayhem from the Haunted Basement team in Travail's fully decked-out downstairs bar. Costumes are encouraged. $79+. Seatings at 5:45 and 8 p.m. Wednesday through Sunday—and a very special spooky evening on October 31. 4134 Hubbard Ave. N., Robbinsdale; find tickets and more info here. Through November 4—Em Cassel
In Our Hands: Native Photography, 1890 to Now
Minneapolis Institute of Arts
Native photography past and present are showcased in Mia's latest exhibit, "In Our Hands." The collection, curated by Indigenous artists and scholars, covers over 130 years with imagery from First Nations, Métis, Inuit, and Native American photographers, from early historical documentation to thoroughly modern photoshoots. "I truly believe that it is important for the legacy of all photographers to know this history, and it is the history of the land you are more than likely standing upon," says consulting curator Jaida Grey Eagle. With over 150 images on display, the exhibition isn't tied to time and place, rather in themes. The first section explores Indigenous connections to the natural world, with highlights from foundational, mid-century, and female photographers. The second collection explores Native leadership, past present, and future, while the final section celebrates perseverance. Related events include an opening party, group discussions, an educators' evening, and meetups. $20; 17 and under are free. 2400 Third Ave. S., Minneapolis. Through January 14, 2024—Jessica Armbruster
Stay in touch
Sign up for our free newsletter