Events
Freeloader Friday: 44 Free Things To Do This Weekend
Makers' markets, Persian beer, and plenty of free music shows.
7:31 AM CDT on March 24, 2023
Freeloader Friday is your weekly guide to having fun no matter what your budget looks like. Each week we have a list of 100% free events like gallery parties, music, and films in the park, as well as free admission events like special happy hours, markets, and more. For our picks of the week's best events, price be damned, click here.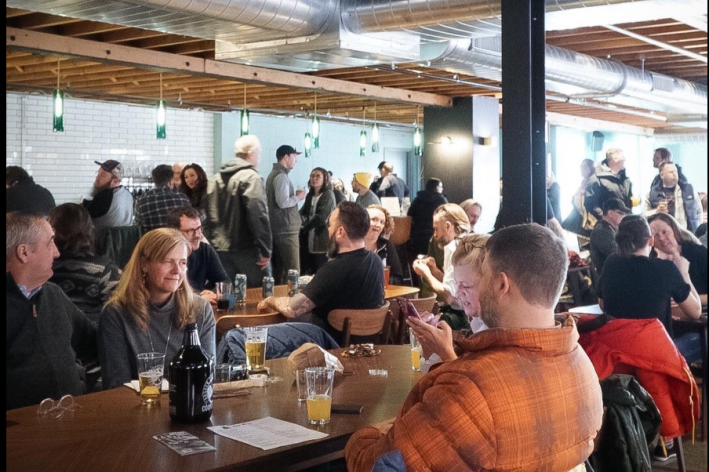 FRIDAY
Broken Clock Brewing Grand Opening
Located just down the block from Psycho Suzi's, the brand-new Broken Clock HQ is the only Minnesota brewery/taproom that sits directly on the banks of a river. That's according to co-founder Jeremy Mathison, who recently told KSTP that his business was at a non-Satanic crossroads: Scale down or go big. He chose the latter, and Broken Clock's new home is a sprawling former warehouse with a vinyl lounge and, crucially, a patio overlooking the Mississippi River. This weekend's grand-opening festivities include food trucks (Northeast Pretzels, Sandy's Grill, KCM EggRolls, The Corndog Company), special beer releases, and, on Saturday, live music from local Americana act Red Pine Revival. Free. Friday through Sunday. Broken Clock Brewing Co-Op, 1712 Marshall St. NE., Minneapolis; find more info here.—Jay Boller
Falling Knife Tap Takeover
Sample brew and order a pint with your pup. If you're a first-timer, you'll want to register your dog online. 5-7 p.m. Unleashed Hounds and Hops, 200 E. Lyndale Ave., Minneapolis.
Not Your Daughters Lemonade Stand
Featuring classic and unique lemon flavored drinks on tap, including Dockside, Strawberry Lemonade, Imperial Strawberry Lemonade, and Trail Magic Half & Half. 3 p.m. Minneapolis Cider Company, 701 SE Ninth St., Minneapolis.
Beer Choir
Listen to a choir while drinking beer. 5-7 p.m. Fulton Taproom, 414 6th Ave. N., Minneapolis. 
The Magnolias
The punk band celebrates the 35th anniversary of their second album, For Rent, by playing it in its entirety. With Bleeding Hearts. 7 p.m. Brit's Pub, 1110 Nicollet Mall, Minneapolis.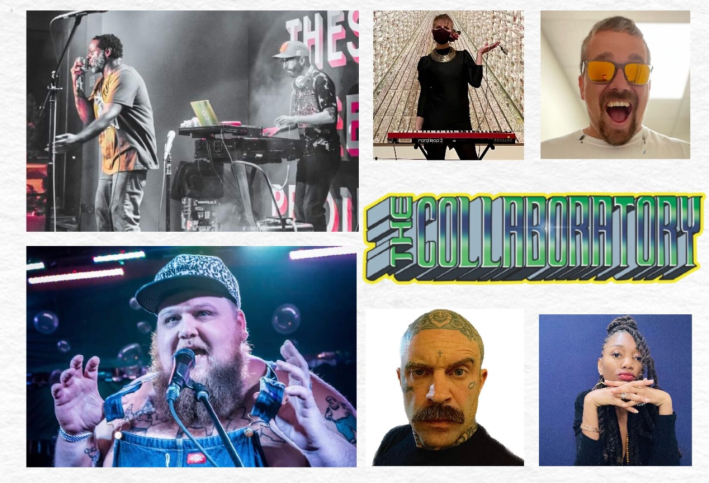 The Collaboratory
Carnage the Executioner and DJ Piecemeal present this night of live, collaborative music. With Fat C, Tasha Baron, Whit, CIPLE, and ShaVunda brings da Thunda. 21+. 8 p.m. White Squirrel Bar, 974 W. Seventh St., St. Paul.
2023 Made at MCAD
This annual juried exhibition features the best work submitted by current MCAD students. The opening reception features an awards ceremony at 7 p.m. 6-8 p.m. MCAD, 2501 Stevens Ave., Minneapolis.
Open Mic Night at the Market
Family-friendly music, comedy, and spoken word welcome. 6-8 p.m. Midtown Global Market, 920 E. Lake St., Minneapolis.
Matt Yetter 
Old-time rootsy blues and country tunes. 6-9 p.m. 11 Wells Spirits, 704 Minnehaha Ave. E., St. Paul.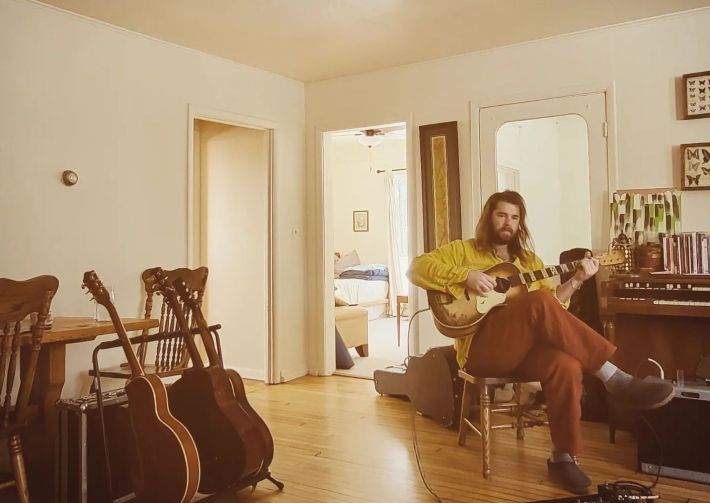 Luke Callen, Goatroper
21+. 9 p.m. 331 Club, 331 13th Ave. NE, Minneapolis.
Friday Night Music: Bad Companions
Roots and rock tunes. 6-8 p.m. Utepils Brewing, 225 Thomas Ave. N., Minneapolis.
RuPaul's Drag Race Viewing Party
This weekly event includes drink specials and the chance to win free shots. 7-9 p.m. On the RoX, 1333 Nicollet Mall, Minneapolis. 
From the Ground Up: The Challenges and Opportunities of Bargaining a First Contract
Featuring organizers from Trader Joe's Union, Starbucks Workers United, Peace Coffee, and Common Roots Café. With live music from Emmett Doyle. 6:30 p.m. East Side Freedom Library, 1105 Greenbrier St., St. Paul.
Friday Night Open Mic
21+. 10 p.m. The Comedy Corner Underground, 1501 S. Washington Ave., Minneapolis.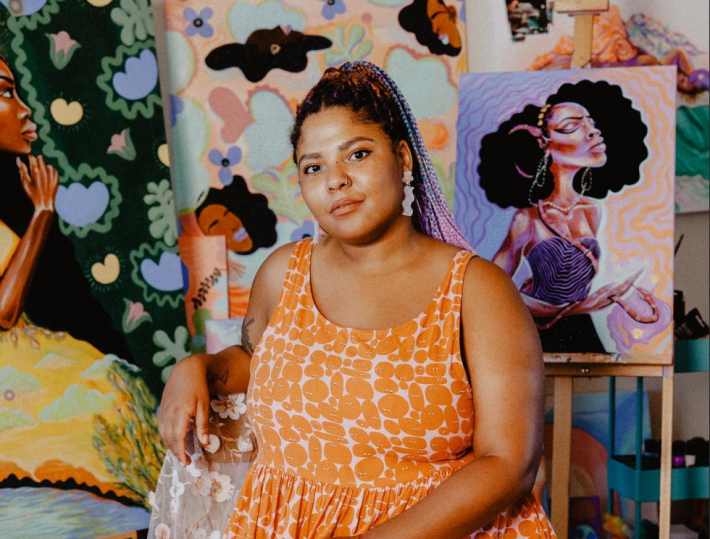 SATURDAY
Stay Blooming: A Women's Month Pop-up Market
Shop from 16 queer and/or femme makers including Gigi's Flair Emporium, Fottonia, Leeya Makes Noise Art, Daughters & Suns, Lucia Makes Art, Third Eye Girl, and more. With Klituation DJs, eats from Hola Arepa, and more. 1-5 p.m. The Dripping Root, 4002 Minnehaha Ave., Minneapolis.
Buffalo Galaxy
Grateful Dead tunes. 10 p.m. 331 Club, 331 13th Ave. NE, Minneapolis.
Nowruz Spring Equinox Celebration
Celebrate this ancient Persian holiday that honors spring. With food (Pharaoh's Gyros and treats), beer and a special Persian-inspired beer with barberry and sumac, and cultural info. 4-10 p.m. Arbeiter Brewing Co., 3038 Minnehaha Ave., Minneapolis.
Lake + Irving Spring Market
Shop for springtime goods from Legacy, Les Sól, and Combine, plus eateries Barbette and Brim. 11 a.m. to 6 p.m. 1610 W. Lake St., Minneapolis.
Glass Blowing Demonstrations
Featuring longtime member Alan Honn. 4-7 p.m. Foci MCGA, 2213 Snelling Ave., Minneapolis.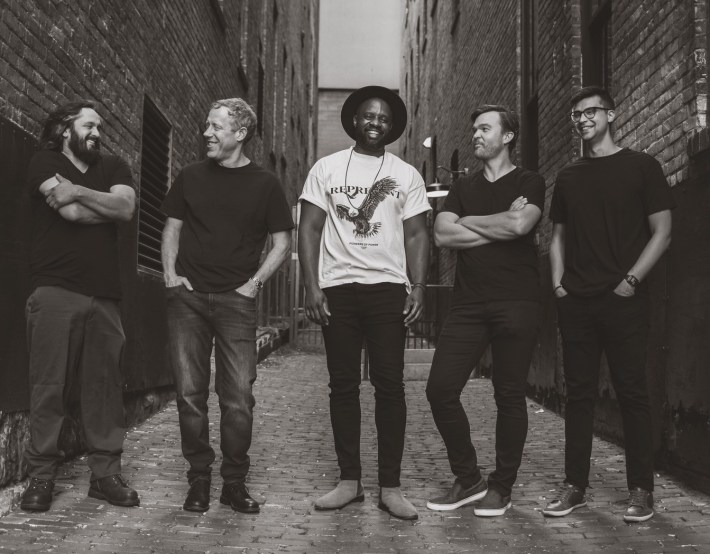 Papa Bleu
Soul. 7-10 p.m. Inbound BrewCo., 701 N. 5th St., Minneapolis.
Spring Equinox Psychic & Holistic Gathering
Featuring mediums, palm readers, card readers, astrology, pet psychics, and more. 11 a.m. to 4 p.m. Midtown Global Market, 920 E. Lake St., Minneapolis.
Big Bad Beer Fest 2023
Rare, new, and barrel-aged beers will be on tap today. 11 a.m. New Bohemia, 8040 Olson Memorial Hwy., Golden Valley.
Cutest Dogs for a Cause
Vote for a dog! There will also be a dog bake and treat sale. Donations support the Retrievers, a nonprofit organization that helps families and rescues recover lost dogs. Noon to 2 p.m. Forgotten Star Brewing, 38 Northern Stacks Dr., Fridley. 
Minneapolis International Festival
Celebrate the different cultures of Minneapolis with music, dance, art, learning booths, demonstrations, and more. 1-5 p.m. Central Gym, 3416 4th Ave. S., Minneapolis. 
Keg and Case Weekend Market
Featuring handmade soaps, geeky pins, CBD tinctures, sweets, dog products, and more. 11 a.m. to 8 p.m. Saturdays and Sundays through April. Keg and Case Market, 928 7th St. W., St. Paul.
Last Call Saturdays
Weekly event features drink specials, DJ tunes, light shows, beer pong, bar games, and giant Jenga. 10 p.m. to midnight. Last Call MN, 26 N. Fifth St., Minneapolis. 
Nature Rocks! Outdoor Center Open House
Weekly events include free family-friendly activities such as hiking, hands-on interactions with live animals, craft projects and more. Through May 27. 10 a.m. to 1 p.m. Eden Prairie Outdoor Center, 13765 Staring Lake Pkwy, Eden Prairie.
Yoga at Union Depot
Hosted by Studio 9-to-5. Bring a mat and some water; sign up here. 9 a.m. Union Depot, 214 Fourth St. E., St. Paul.
Farmers' Markets
Winter Farmers' Market
Featuring live music, local foods, and handmade gifts. 9 a.m. to 1 p.m. Minnetonka Community Center, 14600 Minnetonka Blvd., Minnetonka. 
Downtown Winter Market 
9 a.m. to 1 p.m. St Paul Farmers Market, 290 East Fifth St., St. Paul.
Minneapolis Farmers Market: Winter Market
Fresh produce, plants, and locally made products. 9 a.m. to noon. 312 Lyndale Ave. N., Minneapolis.
Mill City Farmers Market
With over 40 local farmers, makers, and more. 10 a.m. to 1 p.m. Mill City Museum, 704 S. Second St., Minneapolis.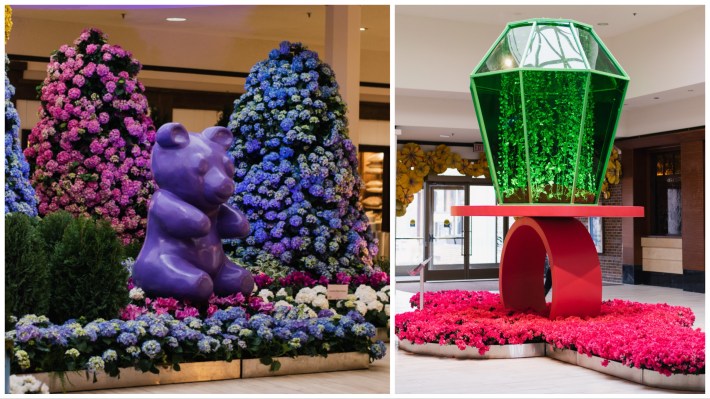 SUNDAY
Galleria Floral Experience: World of Wonder
Bachman's creates whimsical plant-based installations throughout the mall. This year's theme features fairies, crystals, and flowers through April 9. Galleria, 3510 W. 69th St., Edina.
Twin City Pie Chasers Get-Together 
Welcome to Twin City Pie Chasers. The first rule of the 12,000-member Facebook group? "[We're] looking for all the great mom and pop pizza shops in the TC area." The second? Don't post about "chain pizzas and or frozen pizzas from the grocery store." And mama mia, the resulting vibes are stupendous: endless gooey, saucy, crispy pizza pics, good-natured pizza debate, and pizza recommendations from East Grand Forks to Stillwater (the group operates under a broad definition of "Twin Cities"). At the risk of painting with editorialized broad strokes, the internet circa 2023 is an irredeemable swamp of bad ideas and even worse motives. Twin City Pie Chasers is an earnest, community-building, food-porny oasis. Live events are part of the mix, including this monthly meet-up at Bricksworth Beer Co. in the North Loop. There's even an official logo—a grinning, pineapple-domed skull rocking shades—that appears on TCPC merch, which'll be available at Bricksworth. Free. Noon to 7 p.m. Bricksworth Beer Co., 315 N. 5th Ave., Minneapolis; find more info here.—Jay Boller
Quincy Street Makers Market
Minneapolis Craft Market hosts dozens of local makers at a new location. It's free, but please register at eventbrite.com. 11 a.m. to 4 p.m. Quincy Hall, 1325 Quincy St. NE, Minneapolis. 
The Office Trivia Night
Trivia Mafia hosts. Teams can be up to six players. 5 p.m. Brit's Pub, 1110 Nicollet Mall, Minneapolis.
Market Collective MN Makers' Market
Shop from 15 BIPOC and queer vendors and allies. Noon to 5 p.m. Black Stack Brewing, 755 Prior Ave. N., St. Paul.
Squirrel Chess Club
Bring a board and your chess friends. 5 p.m. White Squirrel Bar, 974 W. Seventh St., St. Paul.
St. Paul Songwriter Rounds
With Maygen Lacey, Amanda Standalone, Katy Vernon, Katey Bellville, Sarah Mevissen, and host Adventures in Americana. 7 p.m. White Squirrel Bar, 974 W. Seventh St., St. Paul.
Shannon Murray
3 p.m. 331 Club, 331 13th Ave. NE, Minneapolis.
Varsity Gaymes
Weekly event features spots on TVs, beer pong, and other bar games. 2 p.m. LUSH Lounge & Theater, 990 NE Central Ave., Minneapolis.
Stay in touch
Sign up for our free newsletter