Events
Freeloader Friday: 21 Free Things to Do This Weekend
Power tool Jack-'o-Lanterns, creepy art markets, and music at 331 make our list.
6:53 AM CDT on October 22, 2021
Freeloader Friday is your weekly guide to having fun no matter what your budget looks like. Each week we have a list of 100% free events like gallery parties, music, and films in the park, as well as free admission events like special happy hours, markets, and more.
Stay in Touch
Sign up for Our Free Newsletter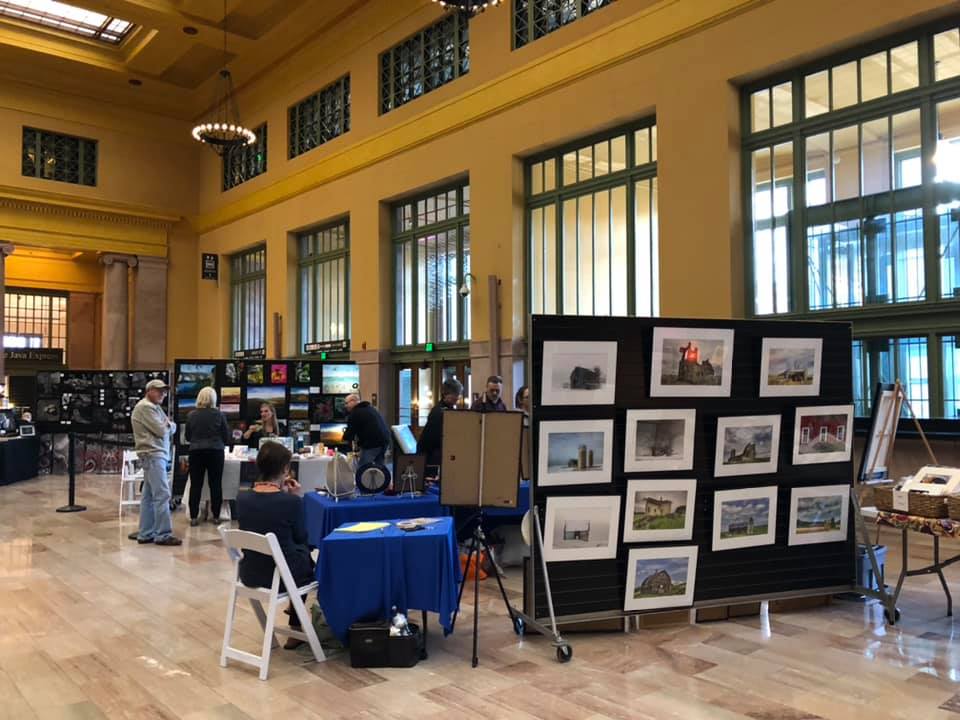 FRIDAY
St. Paul Art Crawl at the Union Depot
Over 26 vendors showcase and sell their wares. 6-10 p.m. Fri.; noon to 8 p.m. Saturday; noon to 5 p.m. Union Depot, 214 Fourth St. E., St. Paul.
Play Fridays
A weekly 21+ party hosted by 3Way Marketing Group featuring music, drink specials, and game playing of jumbo Jenga, Connect 4, Spades, Uno, Dominos, and more. Guests are welcome to bring games, too. 6 to 10 p.m. Hyde Kitchen & Cocktails, 24 University Ave. NE, Minneapolis. 
Frederick, the First
10 p.m. 331 Club, 331 13th Ave. NE, Minneapolis.
Say Goodbye (for now) to the Bar
Featuring special deals and more before the bar closes for remodeling next week. Northbound Smokehouse & Brewpub, 2716 E. 38th St., Minneapolis. 
Vigil: Condemn the Lies of the BCA
Part of the National Day of Protest events. 5:30 p.m. Minnesota Bureau of Criminal Apprehension, 1430 Maryland Ave. E., St. Paul.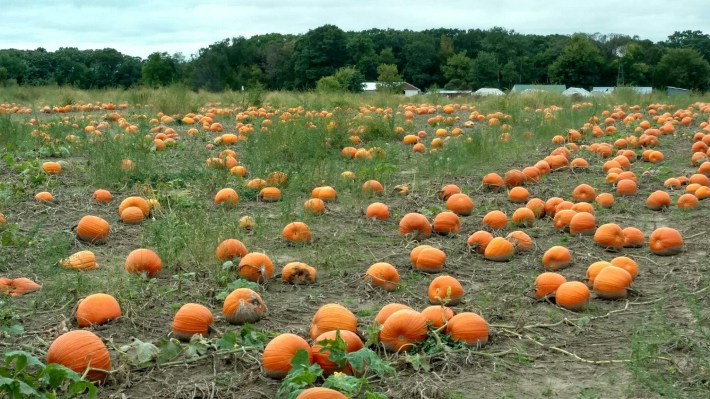 SATURDAY
WSFM & Bootstrap Coffee's Pumpkin Patch Market
With vendors from the West Side Farmers Market, fall drinks, and pumpkins. Noon to 4 p.m. Bootstrap Coffee Roasters, 432 Wabasha St. S., St. Paul.
Grand Micro Fall Art Fair
Featuring craft, paintings, jewelry, pottery, stickers, and more from 15 local artists on a neighborhood lawn. 10 a.m. to 5 p.m. 1381 Grand Ave., St. Paul.
North Loop Vintage Pop-Up Market
Featuring wares from 10 vintage sellers, plus pints from Number 12 ciders. Noon to 6 p.m. StormKing Brewpub and Barbecue, 618 N. Fifth St., Minneapolis.
Craft Market on the Patio
2 to 6:30 p.m. Bad Weather Brewing, 414 Seventh St. W., St. Paul.
Mayhem Market
With local art vendors from 1 to 5 p.m., El Norte Food Truck until 7 p.m., and Tingo with drag queen B. Louise at 7:30 p.m. Tin Whiskers, 125 Ninth St. E., St. Paul.
Cocktails for a Cure
Featuring a silent auction in support of the Cystic Fibrosis Foundation, a food truck, and live music from No Countries, Dangerbad, Queen Jeanne, and Of the Orchard. 2 to 6 p.m. Twin Spirits Distillery & M Coffee Shop, 2931 Central Ave. NE, Minneapolis.
Red Eye Ruby 
Single release show featuring Elour. 6 to 9 p.m. 612 Brew, 945 Broadway NE, Minneapolis.
Pumpkins and Power Drills
You've probably tried to core a pumpkin with one of those half-plastic carving knives that come cheap at the grocery store, and it was pretty miserable, right? What if you had a power drill with attachments, giant knives, and sledgehammers at your disposal? You might be able to make something sweet, right? This Saturday and Sunday, you can try this theory out and at a special event hosted by the Minnesota Tool Library. Bring your own pumpkin or buy one at Bauhaus; the tools, safety equipment, and space to make a mess will be provided. Oh, and there will be beer, of course. Donations and proceeds from pumpkin sales will go toward the organization. It's free to attend and participate, but the crew requests that you RSVP them here. Noon to 3 p.m. Bauhaus Brew Labs, 1315 Tyler St. NE, Minneapolis.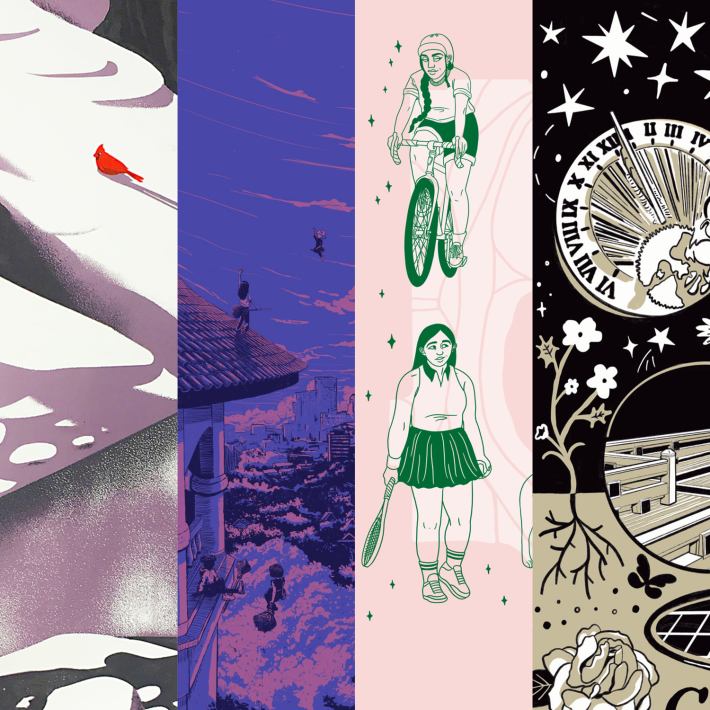 Posters for Parks 2021
Minneapolis has a ton of great parks, whether you're looking for a sweet playground for your kids (Painter Park!), a dog-friendly area for your pups (Lake of the Isles Dog Park!), or natural water features (Minnehaha Park and Falls!). To raise funds for our fair free zones, over 30 artists will share what they love about our parks via a variety of limited edition posters. Past highlights have included old-fashioned illustrations, abstract designs, and beautiful block prints celebrating our wildlife, trails, beaches, and foliage. John Barlow, Vanessa Berglund, Yao Jian, Amy Jo, June Le, Caroline Royce, Nathan Strauss, and Studio on Fire are all participating artists, as well as many others. Half of the poster proceeds will benefit the People for Parks Fund with the other half going directly to each artist. Stop by online on Saturday, when posters will be loaded up on the events site, lovemplsparks.org. 8 a.m. to 8 p.m. 
GraveZig, Die Ghost, The Bloodies
10 p.m. 331 Club, 331 13th Ave. NE, Minneapolis.
Friday I'm In Love 
An all vinyl New Wave night with spooky tunes.  12+. 9:30 p.m. Dusty's Bar,  1319 Marshall St. NE, Minneapolis. 
SUNDAY
Pumpkins and Power Drills
Use supplies from the Minnesota Tool Library to make your pumpkins rad. Noon to 6 p.m. Urban Growler, 2325 Endicott St., St. Paul.
Phil Heywood and Julia Klatt
3 p.m. 331 Club, 331 13th Ave. NE, Minneapolis.
Open Streets Minneapolis: Minnehaha
Featuring a street closed to cars, plus live entertainment, sidewalk sales, food, and more. 11 a.m. to 5 p.m. Minnehaha Avenue, from East Lake Street to 46th Street East, Minneapolis. 
Old St. Anthony Fall Bazaar
In the U.S., we're having a real tough time with the supply chain right now, making it difficult for shops to keep stuff on shelves. Which means the holidays could be a shitshow if you're a present-focused person. As if you needed any more reasons to shop locally, but there you go. One way to do so is at this Sunday event at the Machine Shop, where vendors will park their pop-up shops in the spacious, two-floor venue. Highly giftable items include handmade beauty products, leather purses, animal-bedecked tea towels, sparkly jewelry, and much more. Bring a mask and proof of vaccination. Free; registration requested. Noon to 5 p.m. Machine Shop, 300 Second St. SE, Minneapolis. 
Stay in touch
Sign up for our free newsletter