Events
Fire Art, Queer Prom, Stone Arch Bridge Fest: This Week's Best Events
Plus Trash Film Debauchery screens a PSA made by a nude model.
10:16 AM CDT on June 13, 2022
Welcome to Event Horizon, your weekly roundup of the best events in Minneapolis and St. Paul.
MONDAY 6.13
Northern Fire Dynamic
Powderhorn Park
Unless you are a pyromaniac, "free fire" isn't necessarily a draw. But we promise it's a good thing tonight at Powderhorn Park. Northern Fire Dynamic is a local fire arts group that do all kinds of performances while their stuff is set ablaze. They've been practicing a new routine to hopefully take to Burning Man this year. Tonight they'll be in the park doing a full blown performance to record for an audition to the fest. They'll do two rounds of their 20-minute show without fire, then, at 8 p.m., they'll set the whole thing alight and do two more burning pieces for you to enjoy. Free; donations are welcome. 8 p.m. 3400 15th Ave. S., Minneapolis. –Jessica Armbruster
WEDNESDAY 6.15
Trash Film Debauchery
Trylon Cinema
Each month, Trash Film Debauchery shows us new levels of garbage through deep dives into the past. This summer's series kicks off Wednesday with Cool Cat Saves the Kids, and wow, it is a doozy. It's more of a direct-to-video PSA for kids than a legit movie, but that doesn't mean it's not a summer blockbuster for weirdos. The flick is an anti-gun/bullying educational film, which, for some reason, stars Vivica A. Fox, Erik Estrada, and former Playgirl model Derek Savage. Savage is a creative dude; in addition to nude modeling and making kids' movies, has also penned a few books, including The Dancer: A Male Stripper Story and God's Thunder, which L.A. Review called "Steven King meets Left Behind." Cool Cat features a histrionic furry who wanders through the neighborhood putting up signs, yelling things, and stopping people from graffiti-ing up the neighborhood. Don't show this to your children. Just watch it in awe with your 21-and-up friends. Later this summer Trash's series continues with Love on a Leash (July 20), a movie about a woman who falls for a stray dog that turns into a man at night, and Hawk Jones (August 17), an '80s movie made by a bunch of bad-ass kids. $5. 7 p.m. 3258 Minnehaha Ave. S., Minneapolis. –Jessica Armbruster
THURSDAY 6.16
OutFront Queer Prom 2022
Black Hart of St. Paul
There are so many fun Pride events this month—like, a truly overwhelming number, from 5Ks to bar crawls to beer dabblers. This week, go ahead and treat yourself to a little throwback fun, with OutFront's 2022 Queer Prom. Minnesota's largest LGBTQ civil rights organization is bringing out all the high school hits: dancing, photo opps, and of course, prom royalty. But don't feel like you have to go all out—the dress code is "your prom formal best or whatever makes you comfortable!" And for a little more on the queer nightlife scene (and Black Hart of St. Paul), check out last week's feature on the mini gay bar revolution that's happening in Minneapolis right now. 21+. $15; vaccination cards required at the door. 7-11 p.m. 1415 University Ave. W., St. Paul.—Em Cassel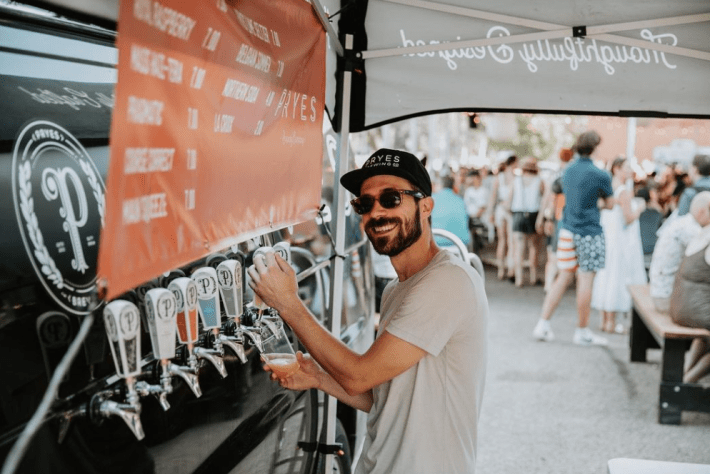 FRIDAY 6.17
Pryes Block Party
Pryes Brewing Co. 
In a true Honey, I Shrunk event, the brewmasters at Pryes are celebrating Miraculum's 10th b-day–and the brewery's 5th–by zapping the flagship IPA's ABV down to 4.6% and creating the adorable, sessionable Miraculite. The free, three-day riverside block party will also feature another speciality release (the Italian Ice, a fruited smoothie sour), plus a whole lotta eatin' (brats, soft pretzels, waffle fries, arancini, ravioli, signature pizzas), concert enjoyin' (top-notch locals like Nur-D, Monica LaPlante, Jaedyn James), and a craft market. VIP options exist. Free. 1401 West River Rd. N., Minneapolis; find more info and RSVP here.–Jay Boller
Minneapolis Comedy Festival
Various locations
Is the so-called Minneapolis Comedy Festival actually a "festival"? No. But did organizers manage to book some killer acts who'll perform at a variety of downtown theaters at separately ticketed nights over the course of a week? You better believe it. On Wednesday, you can hear now-sober Jackass star Steve-O re-live a lifetime of nut crushings, flesh piercings, and alligator baitings at, hilariously, the classy Woman's Club, as part of his Bucket List Tour. Promoters warn: "Not for kids, or the faint of heart." On Sunday there's Duluth's Maria Bamford, who's simply one of the funniest comedians of her generation; click here to hear Bamford rhapsodize her hometown Caribou for Racket. Other highlights include Ari Shaffir (Friday, Pantages), Chris Redd (Saturday, Woman's Club), and the king of hyper-midwestern comedy, Charlie Berens (Saturday, State Theatre). Find more info here.–Jay Boller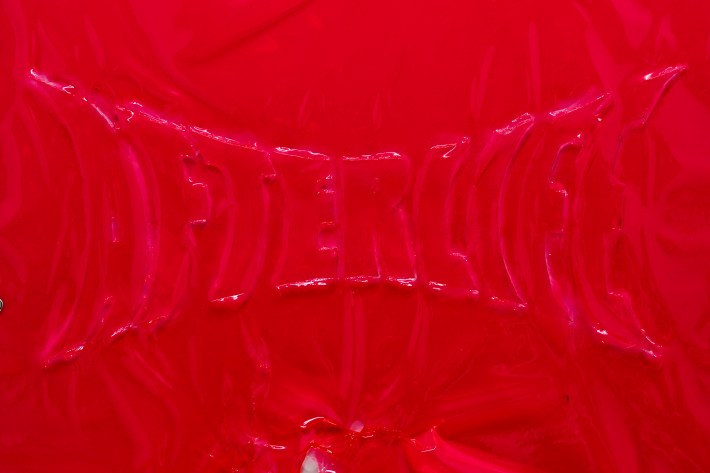 TechnoLust 3000
HAIR+NAILS 
Local artist Emma Beatriz works with a variety of materials: rhinestones, Mountain Dew cans, paint on canvas, neon. The results are sculptures, installations, and paintings that may take you a moment to realize what you are looking at. But that is part of the fun. For this gallery-wide solo exhibition, the artist has provided a list of things that inspire her, including robots, indefinitely wet surfaces, mudflap girls, and glistening spider webs. See it for yourself at the opening reception this Friday from 7-10 p.m. on June 17. 2222 1⁄2 E. 35th St., Minneapolis. Through July 24 –Jessica Armbruster
Love's Labor's Lost
Various Locations
Classical Actor's Ensemble is back in the parks this summer to bring free theater to the masses. This year's production is Shakespeare's Love's Labor's Lost, a comedy poking fun at masculine desire while celebrating feminine intelligence. The plot: The young King of Navarre forces he and his friends to swear off "worldly pleasures" for three years of fasting and academia. His virtuous goal gets completely fucked, however, when a French princess and her crew show up in town to talk diplomacy. Horniness ensues, and—spoiler alert!—wins. Find times and locations at classicalactorsensemble.org. Through July 17 –Jessica Armbruster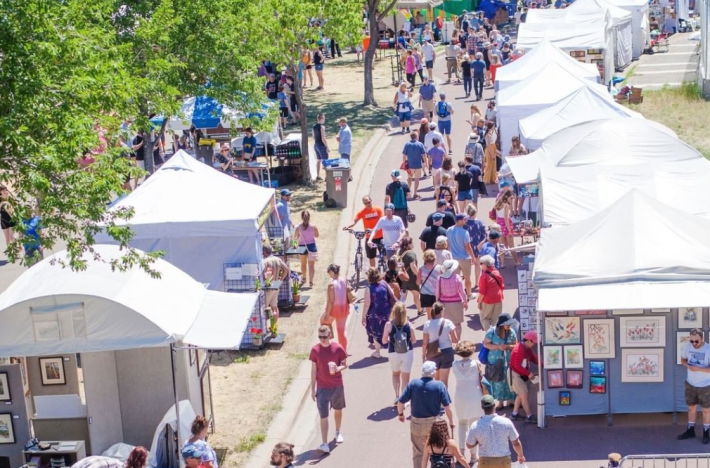 SATURDAY 6.18
Stone Arch Bridge Festival
Stone Arch Bridge
Father's Day weekend means the return of the Stone Arch Bridge Festival, a multi-day event featuring art, food, fashion, and music. Over 200 artists will come together to showcase their creations and wares. Fun markets to explore include the Black Market, featuring Black-owned businesses; the Vintage and Vinyl Market, where you'll find retro tunes and duds; and the Culinary Arts Market, where local makers and artisans serve up Minnesota honey, cured meats, coffee, hot sauces, and more. The car show features vintage cars, modded oddities, and other colorful modes of transportation. Live music on two stages will offer sets from Matt Jennings, Mary Bue, the Violet Nines, Katy Vernon, and more. For more info, visit stonearchbridgefestival.com. 10 a.m. to 7 p.m. Saturday; 10 a.m. to 5 p.m. Sunday. Free. 212 SE Second Ave., Minneapolis. June 18-19 --Jessica Armbruster
Midsommar ​​Celebration
American Swedish Institute
Don't freak out! At this Midsommar celebration, there are no mutilations, no live burials, no weird rituals at rock cliffs, and no Chekhov's bear in a cage. It will have some stuff in common with its onscreen A24 depiction, however: Midsommar is an ancient Swedish tradition welcoming warm weather and celebrating the growing season, held on the longest day of the year. Fresh-flower head wreaths (like the one in Midsommar), dancing around the midsommarstång or maypole (like in Midsommar), and songs and live music (also in Midsommar) are all part of the fun—though again, there will be no ritualistic sacrifice at the ASI this weekend. (You will need to register beforehand, which you can do here, while picking up a discounted head wreath kit.) $6-$15. 10 a.m. to 4 p.m. 2600 Park Ave., Minneapolis. —Em Cassel
ONGOING
Artist Designed Skyline Mini Golf
Walker Art Center
Now in its 15th year, Artist Designed Skyline Mini Golf returns to WAC for another season of putt putt played in the sky. No really: You'll be heading up to the museum's rooftop to play these 10 holes, which means you'll see gorgeous city views in addition to the spectacle of the quirky course. The new hole this year, ​​Always Have Been Sewn, was designed by Asian American Organizing Project's Youth Action Team, and was inspired by Hmong "story cloth," a.k.a. a paj ntaub. Mini golf aficionado Tom Loftus also has two holes featured this year. $10. 11 a.m. to 9 p.m. Thursdays; 11 a.m. to 6 p.m. Friday–Saturday; 11 a.m. to 5 p.m. Sunday. 725 Vineland Place, Minneapolis. Through September 25 –Jessica Armbruster
Stay in touch
Sign up for our free newsletter