Events
Fashion Week MN, 100 Gecs, Beer Parties on Patios: This Week's Best Events
Plus Bassekou Kouyate and Ngoni Ba, Sunny Day Real Estate, and Bikini Kill are in town.
11:26 AM CDT on April 17, 2023
Welcome to Event Horizon, your weekly roundup of the best events in Minneapolis and St. Paul.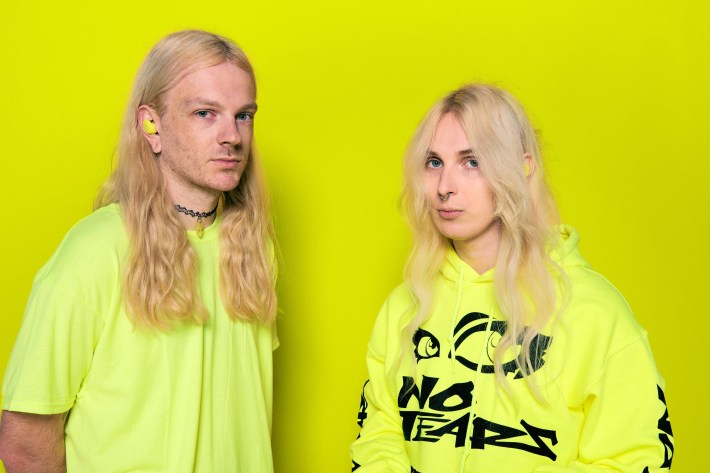 TUESDAY 4.18
100 gecs
The Armory
Racket's Em Cassel may have arrived at the core appeal of 100 gecs, and it ain't complicated: The superstar hyperpop duo is fun as hell. Like its predecessor 1000 Gecs, their latest, 10,000 Gecs, mines the depths of gleefully uncool '90s tastes (nu-metal, pop punk, ska), blends everything into an experimental stew with glitchy PC bleeps and bloops, and emerges, somehow, with singular pop earworms. It's the party soundtrack antidote to doomscrolling—Dylan Brady and Laura Les don't take anything seriously, so why should you? Sum 41-evoking single "Hollywood Baby" might be the standout 10,000 Gecs jam, but don't sleep on "Frog on the Floor," a demented hoedown nursery rhyme about a misunderstood amphibian who loves keg stands but can't get flies out of his teeth. We've all been there. The Machine Girl opens. All ages. $32-$112. 7 p.m. 500 S. Sixth St., Minneapolis; find more info here.—Jay Boller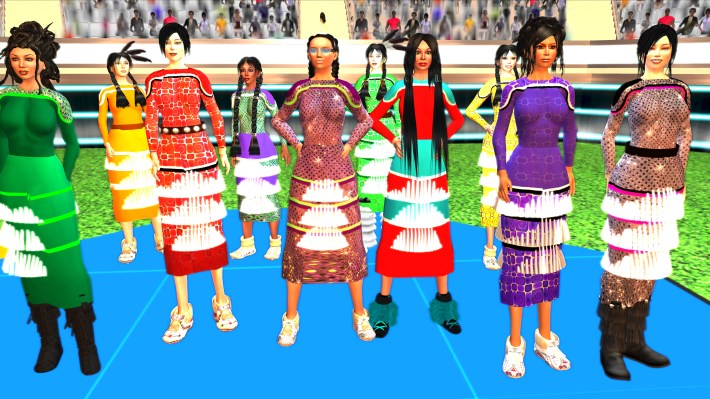 WEDNESDAY 4.19
Artist Talk: Skawennati on Indigenous Futurism and World-Building
Weisman Art Museum
When I visited "Message from Our Planet: Digital Art from the Thoma Collection" in February, my friends and I kept finding ourselves quietly watching Skawennati's TimeTravellerTM, a multi-video series that uses Second Life software to travel through the historical trauma and triumphs of Indigenous peoples. It's a trip, literally, as a time-traveling Mohawk woman from the future learns about history from her people's perspectives while also hanging out, meeting new people, and engaging in some cybersex (the Metaverse wishes it was like this). This week, Skawennati will be in town to talk about her work, Indigenous Futurism, and what our past really looks like when we remove the ever-persistent colonialist lens. Admission is free, but the museum recommends RSVP'ing here. 6 p.m.  333 E. River Rd., Minneapolis.—Jessica Armbruster
THURSDAY 4.20
4/20 Celebrations
Various Locations
This is the first 4/20 in Minnesota where weed is kinda, sorta legal-ish, and there are a lot of things to do if you feel like celebrating the ol' marijuana code number of many alleged origins. There's a 4/20 Reggae Jam at Pimento Jamaican Kitchen, and a 4/20 Fast Food Fight at Graze Provisions + Libations, where vendors will be serving up their take on fast food favs. Insight Brewing is celebrating "the dankest day of the year" with the return of their earthy and resinous Dankbot; Utepils is throwing a Beer and Munchies 4/20 Party; Lupulin is making custom tie-dye T-shirts and raffling off glass; Dankness Day is back at Eastlake Craft Brewery; La Doña Cervecería is hosting St. Paul hip-hop artist AFROPREACHAH. And Hi Flora!, MN's first THC restaurant, will celebrate its grand opening—find more info on that here.—Em Cassel
Bikini Kill
Palace Theatre
Now that Tobi Vail, Kathi Wilcox, and, especially, Kathleen Hanna stand unchallenged as elder stateswomen of punk feminism, it's important to remember something: People fucking hated Bikini Kill. Not all people, true, and mostly men, but no punk band of the time drew violent hecklers and smug interviewers quite like these women did. As they take their belated victory lap with this reunion tour, it's tempting to reduce their moment to an encyclopedia entry ("they epitomized Riot Grrrl as movement and music"), but in their day Bikini Kill were scary, exhilarating, challenging, and annoying. Lyrically they acknowledged rape and abuse and other grim aspects of life as a woman that weren't talked or sung about, and musically they rebuilt punk from the ground up, their barrage as simplistic as the all-boy hardcore bands but more innately tuneful and less bullheaded. Let's hope the men have sense enough to stand in the back without Hanna having to tell them. All ages. $49.50-$75. 7 p.m. 7 W. Seventh Pl., St. Paul; find more info here.—Keith Harris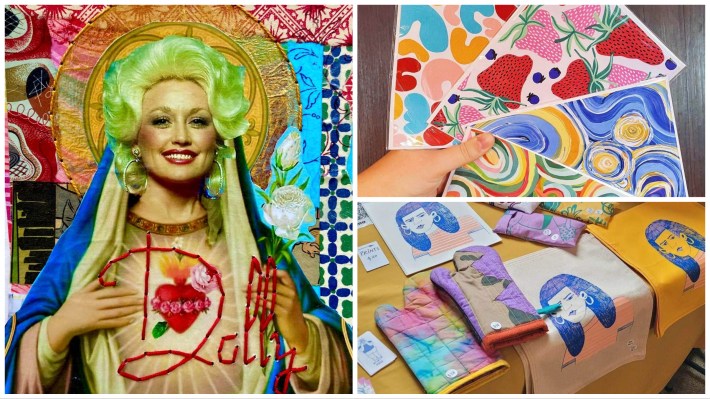 FRIDAY 4.21
Schmidt Spring Art Crawl
Schmidt Artists
The Saint Paul Art Crawl kicked off last week with happenings on the West Side, Cathedral Hill, and Summit Grand. This week, the galleries and creative spaces along West Seventh will be opening their doors for artsy parties. If you're looking for a central location to start at, Schmidt Artists is a sure thing. Here over 60 artists will be showcasing their work across five floors. That includes artists working in ceramics, jewelry, paintings, glasswork, fiber, and more. If that all sounds overwhelming, start small: The Landmark Gallery will offer a sampling of works from artists in the building that can serve as a jumping off point. There also will be food, with ROK Eatery, Mancini's at the Rathskeller, Keg & Case Market, and Buna Mobile Coffee Bar offering eats and caffeine sustenance. This is a crawl, so we recommend exploring more in the neighborhood, too: Friedli Art Gallery is nearby, and the Center for Lost Objects is always an oddly good time. Free. 6-10 p.m. Friday; noon to 8 p.m. Saturday; noon to 5 p.m. Sunday.  900-876 West Seventh St., St. Paul. Through Sunday—Jessica Armbruster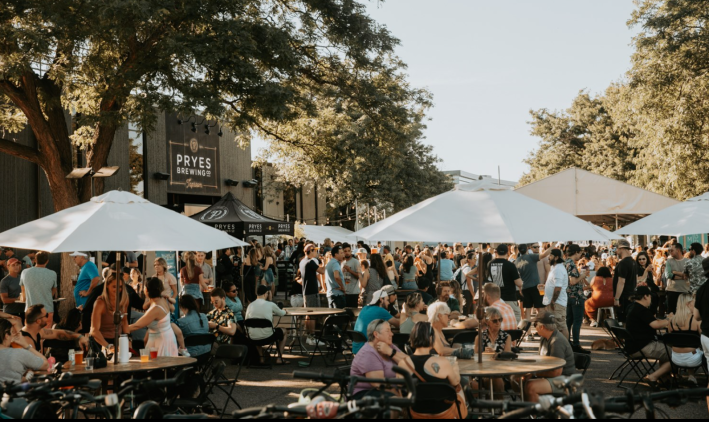 SATURDAY 4.22
Pryes Paradise 
Pryes Brewing Co.
Never been to Pryes? The place rocks! Primo riverside-ish location, sprawling patio, killer pizzas, and some of our favorite beer in town. The annual Pryes Paradise tropical bash woulda been extremely suspect during last weekend's snowstorm; the overcast, 42-degree forecast for this weekend is slightly more agreeable. The live music lineup includes: jazzy hip-hop crew Heyarlo, R&B/reggae act New Primitives, indie-rockers Enemy Planes, and a sitting Minnesota House rep, Maria Isa, who also happens to be a skilled rapper. Learning that Isa will keep performing while in public office is kinda like when we discovered Trump was just gonna keep tweeting from the White House but, ya know, fun and good instead of destructive to the republic. Free. 11 a.m. to midnight. 1401 West River Rd. N., Minneapolis; find more info here.—Jay Boller
Bassekou Kouyate & Ngoni Ba
Cedar Cultural Center
A master—if not the master—of the three-stringed West African lute-like ngoni, Kouyate has recorded some of the most exciting semi-traditional music to emerge from Mali in the past decade. I'm fudging with that "semi-" because he's nudged the instrument into the modern age, plugging in and toying with effects like wah-wah to expand his range. There's a reason African music stars like Toumani Diabate, Ali Farka Toure, and Youssou N'Dour keep his phone number handy. If you're curious, start with Jama Ko, released in 2013 just after his nation suffered a military coup and sounding damn fired up about. Or just come on to this show and enjoy the live Ngoni Ba experience, which includes dynamic vocalist Amy Sacko (who also happens to be his wife). All ages. $27/$32. 8 p.m. 416 Cedar Ave., Minneapolis; find more info here.—Keith Harris
Inbound BrewCo Seventh Anniversary Block Party
Inbound BrewCo
When Inbound touts "a legit food truck fest" in its birthday party invite, the North Loop brewery is not kidding. We're talkin' *deeply inhales*: Thai Thai Street Food, KCM Egg Rolls, Tacos 4 Carnales, Jamo's New Zealand Pies, Hopper's Mini Donuts, iPierogi, Bougie Waffle, Junebug Carolina Eats, Sandy's Grill, and O'Cheeze. Whew! Special beer releases like the Double Hazy Shades ("This NEIIPA is packed so full of hops it will leave you seeing double," organizers warn), seltzers, and slushies are on tap to wash down all that food truck grub; DJ Omaur Bliss and Private Oates, one of the scene's premier Hall & Oates cover bands, are on music duty. Free. 11 a.m. to midnight. 701 N. Fifth St., Minneapolis; find more info here.—Jay Boller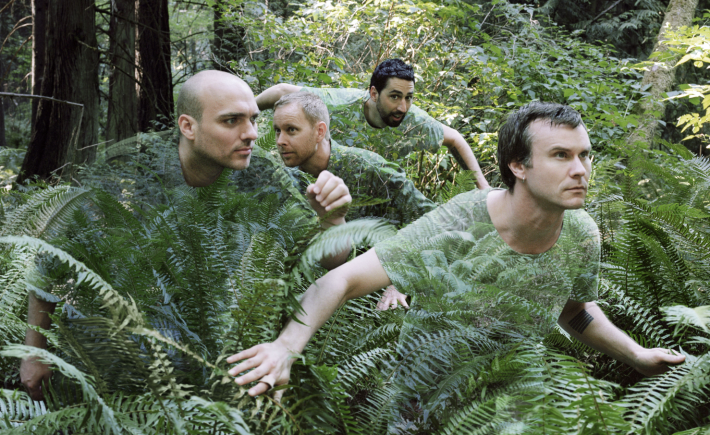 Sunny Day Real Estate 
First Avenue
Did you hear? Emo is back. Not in the way it was back 10 years ago, when the Front Bottoms and Modern Baseball revitalized the genre following its post-TRL decline. Today's emo resurgence, according to a feature from freakin' CBS News, is being championed by Demi Lovato, Mod Sun (son of Minnesota), Landon Barker (son of Travis), and the founders of Emo Nite. Sunny Day Real Estate didn't appear anywhere in the head-scratching segment, but real-heads know the Sub Pop-signed Seattle band helped put emo—then known as emotional hardcore—on the underground map with 1994's Diary. Jeremy Enigk & Co. tend to break up a lot, though it seems the classic lineup (minus bassist Nate Mendel) will be onboard for this fourth reunion. We dare you not to smile when the opening riff from "In Circles'' hits at First Ave. Opening are fellow celebrated emo lifers the Appleseed Cast. 18+. $30/$35. 7 p.m. doors. 701 First Ave. N., Minneapolis; find more info here.—Jay Boller
HeadFlyer Brewing Sixth Anniversary
HeadFlyer Brewing
HBD to HeadFlyer, a neat brewery on Hennepin Avenue. Live music acts Alex Rossi Trio, Harlow, and New Sound Underground are set to soundtrack the festivities, and local bluegrass stars Pert Near Sandstone—a band that's big enough to headline First Ave—will bring it home. Special beer releases include Da Ruckus (a DDH hazy DIPA), Small Things Scoop (a smoothie sour), and Appalachian Girl (lager); and food trucks include Parlour (great burger), Que Tal Street Eats (good-looking pupusas), and Bad Rooster (umm... the alleged front for a family-destroying cult). Why does the event flier feature what appears to be a burly, bearded brewer posing as the sexy nurse from the Enema of the State album cover? Impossible for us to say! Free. Noon to 11:50 p.m. 861 E. Hennepin Ave. #200, Minneapolis; find more info here.—Jay Boller
Apichatpong Weerasethakul in Conversation with Sky Hopinka
Walker Art Center
The great Thai director Apichatpong Weerasethakul is in town, and he'll be chatting with Ho-Chunk director Sky Hopinka, whose first feature, maɬni—towards the ocean, towards the shore, screened at the Walker earlier this month. Their talk should be heady but rewarding, centered on "metaphysical cinema" and how history and culture manifests itself through ghosts, dreams, and other non-corporeal manifestations in their work. Hopinka will also screen several Weerasethakul shorts. And while Weerasethakul is here he'll also be introducing Tsai Ming-liang's Goodbye Dragon Inn (on Thursday, April 20), which he calls "the best film of the past 125 years." Oh hey, he means "the best film ever," doesn't he? $10/$12. 2 p.m. 725 Vineland Pl., Minneapolis; find more info here.—Keith Harris
Twin Cities True Vintage show
Paikka
These days, "vintage" can be a fluid term. Depending on the shop or event, a vintage collection could be from the 1950s, the '90s, or even the early '00s. But at the Twin Cities True Vintage Show "vintage" really means vintage; we're talking about stuff going as far back as the 19th century. This Saturday, guests will be invited to shop from 30 dealers with unique collections ranging from the 1800s to the 1970s—that's over 170 years of fashion, all in one place. Shop items for both women and men (and everyone in-between!), including jewelry, accessories, and antique textiles. Whether you find something to take home or not, you'll see a lot of moments in time and history represented at this event for sure. 10 a.m. early bird admission is $15 ($5 off if dressed in vintage); free after 11 a.m. 10 a.m.-4 p.m. 550 Vandalia St. #165, St. Paul; find tickets here.—Jessica Armbruster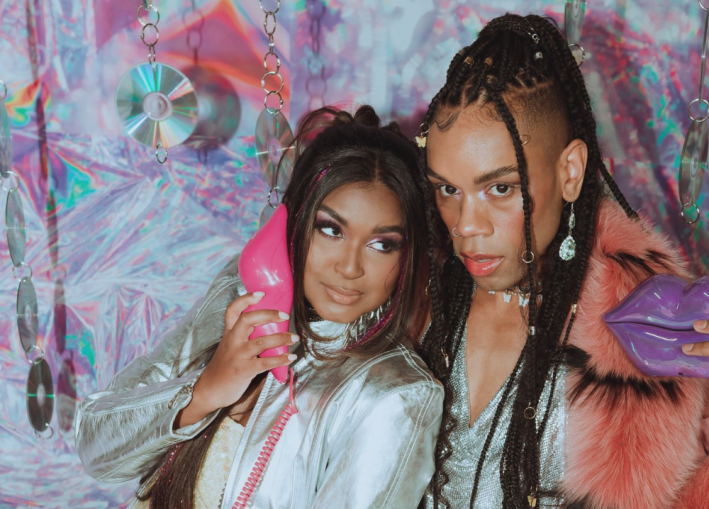 SUNDAY 4.23
Fashion Week MN
Various Locations
Twice a year—about 10 days in the spring and 10 days in the fall—fashionistas, shop owners, designers, and more come together for Fashion Week MN, a fest filled with runway shows, special sales, panel talks, and cocktail hours celebrating our local scene. This spring's installment is loaded with casual parties and shopping ops, all covering timely themes and topics. A few highlights: Rose and Bull's New Millennium (April 23) will showcase vintage looks from the Delia's era, Northern Lights (April 25) highlights Indigenous makers from all over the U.S., Coalesce (April 28) features AAPI and BIPOC talents, and the fashion fest finishes things up with a glam party at the Museum of Russian Art (April 29). Most events are ticketed; you can find the complete schedule online. Through April 29—Jessica Armbruster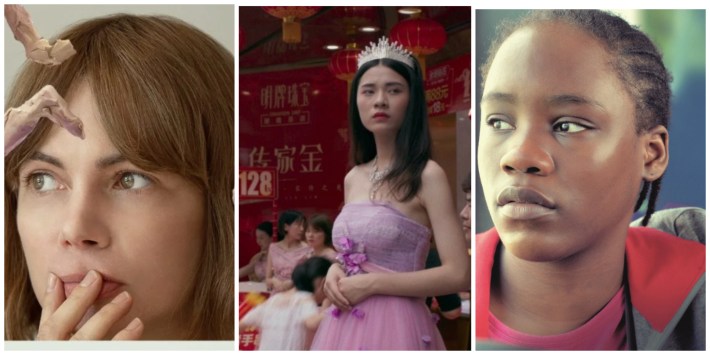 ONGOING
Minneapolis-St. Paul International Film Fest
The Main Cinema
For the past 42 years, MSPIFF has brought a mind-boggling number of films to Minnesota. We're talking about movies from over 50 countries in over 50 languages. Whew. Special collections include dives into new Asian, African, and Latino cinema. There's a showcase celebrating women filmmakers, another focuses on LGBTQ flicks, and yet another is all about Minnesota makers. Highlights include Dreamin' Wild, Bill Pohlad's latest directorial effort examining the late in life success of Donnie Emerson; and It's Only Life After All, a documentary covering the 40-plus year careers of Indigo Girls Amy Ray and Emily Saliers. There's also a new movie about Mary Tyler Moore, and the buzzy Chevalier, about a Black violinist/composer who had a love affair–and falling out with–Marie Antoinette. Stay tuned at Racket: We'll be covering the fest, which is mostly taking place at the newly(ish) renovated Main Cinema, but will also be popping up at the Landmark Center and the Capri Theater. Check out the complete schedule online, read our cover story featuring recs here, and stay tuned at Racket as Keith Harris will be taking in as many screenings as he can. 115 SE Main St., Minneapolis. Through April 27—Jessica Armbruster
Saint Paul Art Crawl
Various Locations
Since 1991, the Saint Paul Art Crawl has been inviting people to explore the studios, galleries, and artists' lofts in our capital city. That makes it the longest running event of its kind in the nation. The crawl began as a Lowertown showcase, but over the years it has expanded and grown to encompass 10 different neighborhoods to be enjoyed over the course of about a month. Things kicked off last week with happenings on the West Side, Cathedral Hill, and Summit Grand. This week things are happening along West Seventh, with following weeks in downtown and Lowertown, and in South Como, Payne/Phalen, and Merriam Park. Hours vary per venue, but in general each weekend they are: 6-10 p.m. Friday; noon to 8 p.m. Saturday; noon to 5 p.m. Sunday. Find more details here. Through May 7—Jessica Armbruster 
Message from Our Planet: Digital Art from the Thoma Collection
Weisman Art Museum
Good news, everyone—it's spring. At least at the Weisman, whose spring 2023 exhibition, "Message from Our Planet: Digital Art from the Thoma Collection," opens this week. Inspired by the Voyager 1 spacecraft, which was used as a repository of human culture on Earth, the idea is to offer a sort of time capsule from artists working in digital media to the people of the future. To that end, the exhibit gathers the work of 19 artists who use software, video, and light technology as their media. Among those featured are Hong Hao, Jenny Holzer, Lee Nam Lee, Christian Marclay, Tabita Rezaire, and Robert Wilson. 333 E. River Pkwy., Minneapolis; find more info here. Through May 21—Keith Harris
Fluidity: Identity in Swedish Glass
American Swedish Institute
Glass artist Jo Andersson doesn't just want you to gaze upon her works. She wants you to experience them as a meditative tool for self reflection. "Being is a light installation which is intended to help bring individuals into the present moment," she says via artist's statement. "I wanted to create a safe space where viewers could lose themselves and fully experience the work as well as their responses to the work." So, what does that entail? At ASI, you'll enter a dimmed room full of glass sculptures filled with water. You'll be encouraged to use camera phones to illuminate pieces and place with the lighting. From there? Take some time for self reflection. (If nothing else, this show should make for some good visual ASMR.) In addition to Andersson's ambitious installation, the exhibition will also showcase pieces by female glass artists from the museum's permanent collection. Friday's opening night party will feature an artist's talk, live music, an outdoor glass and fire installation, and a hands on glass activity from 6 to 9 p.m. Tickets are $25. 2600 Park Ave., Minneapolis. Through May 28—Jessica Armbruster
Paul Chan: Breathers
Walker Art Center
Can those inflatable tube guys used to drive people to sales be art? If it's in the Walker Art Center then, yes, it can. But that would be oversimplifying the work of Paul Chen, a Hong Kong-born, Nebraska-raised, NYC-based writer, publisher, and artist. In the '90s and '00s, Chan garnered attention releasing videos, animations, fonts, and more, often for free on his website, nationalphilistine.com. These pieces explored pleasure, war, politics, and human interactions. But by 2009, he had burned out, tired of looking at a screen. Relatable. Five years later, after a brief, you know, "breather," he found a new way to explore movement and meaning without a computer, instead using physics, fabrics, and fans to create shapes that move about in interesting ways (and, thankfully, won't try to sell you a car).  You can see these kinetic sculptures at the Walker; the show will also include some video installations as well as pieces from his publishing company, Badlands Unlimited, which releases poetry, erotica, artists' writings, and more. 725 Vineland Pl., Minneapolis. Through July 16, 2023—Jessica Armbruster
Stay in touch
Sign up for our free newsletter