Hi, it's March. And it's lookin' good!
Pandemic numbers are down, temps are up, and the people of Minnesota are rejoicing. It shouldn't be a cause for abandoning all COVID precautions, but hey, maybe we can loosen up a bit. Say, have five beers from various breweries around the state?
If that's your ambition, let Racket help you out. The second edition of our recently reinstated local beer roundup samples beers from Moorhead to Bloomington in search of a perfect pairing for this fool's spring.
Modist Honeycomb Catacomb
Honey Double Porter, 8.3% ABV, n/a IBU
What exactly makes a double porter "double"? Well, have one sip of Modist's new Honeycomb Catacomb, and you'll instantly know. A luxurious porter made with wildflower honey and conditioned on cocoa nibs, this silky beast drinks like honey cake with chocolate frosting. OK, that might not sound too appealing, considering those things aren't liquids, but Honeycomb Catacomb is a delightful, deeply rich beer. You know what isn't double? The sessionability. At 8.3%, one or two cans will put you in a desserty bliss. Three or four will put you in the crypt.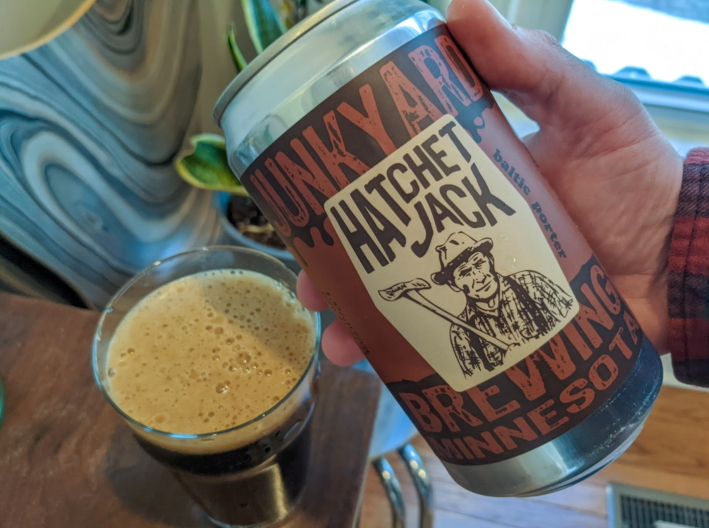 Junkyard Hatchet Jack
Baltic Porter, 7.5% ABV, 21 IBU
Junkyard have been leaders in the Minnesota beer scene since they opened their doors in 2013. In those days, they served a Cream Ale and a Baltic Porter, which co-founder Aaron Juhnke called "pretty edgy styles for the time" when I interviewed him recently for Good Beer Hunting. But since then, the brewing industry has moved on to more fanciful styles, with Junkyard moving right in stead.
But things are turning backwards, with traditional styles making a return. While it's surprising to see a Baltic Porter from Junkyard, it also isn't. Only they can make a classic feel like a forward revolution. Hatchet Jack is made with caramelized barley (as opposed to roasted malts), giving the beer a luscious, chocolatey flavor. Junkyard hits the beer with English ale yeast, imparting a frutiness similar to fresh dates and plums.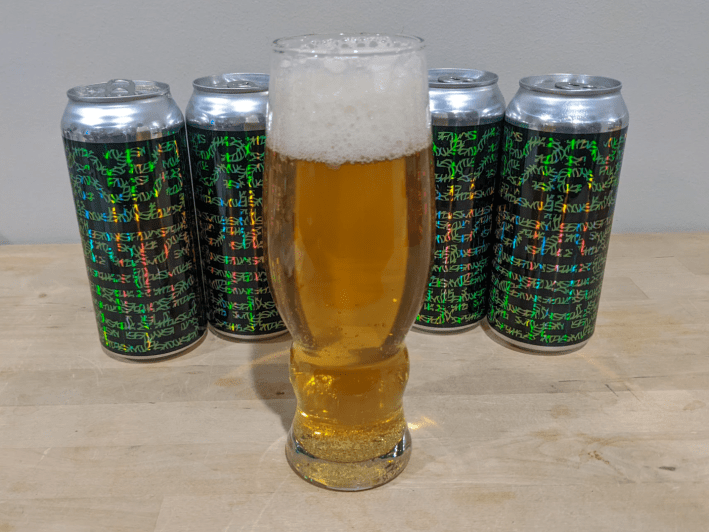 Lupulin Centsless
IPA, 7% ABV, 60 IBU
It's not a scam! This rare crystal-clear IPA from Lupulin may be draped in the Wachowskian aesthetic of cryptocurrency, but Centsless is indeed the real deal. The murk mongers in Big Lake hacked their typical recipe, eschewing their go-to Citra and Mosaic hops and instead focusing on floral doses of Centennial. Centsless is clean from the lacy white head all the way through the bright copper body. Each sip bites crisply, with a slight German malt sweetness chasing the hop bitterness.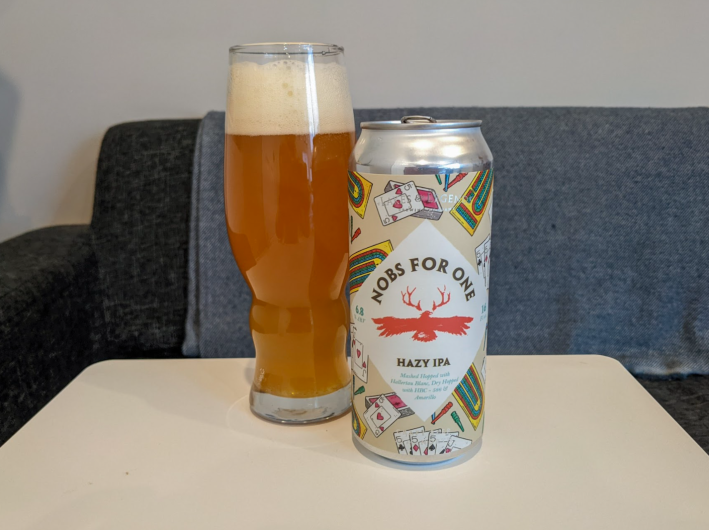 Lakes & Legends Knobs for One
Hazy IPA, 6.8% ABV, n/a IBU
Lakes & Legends' transformation from Belgian farmhouse brand to haze-happy hypelords has been fascinating. The Loring Park brewery came in with a cool concept at the wrong time, but they've successfully reimagined their business, making some high-quality, high-turbidity NE IPAs while still sitting below the radar. Knobs for One hit the market in mid-February to little fanfare, but the new IPA is overstuffed with Hallertau Blanc, Amarillo, and experimental HBC-586 hops, leaving it dripping with mango and lychee flavor.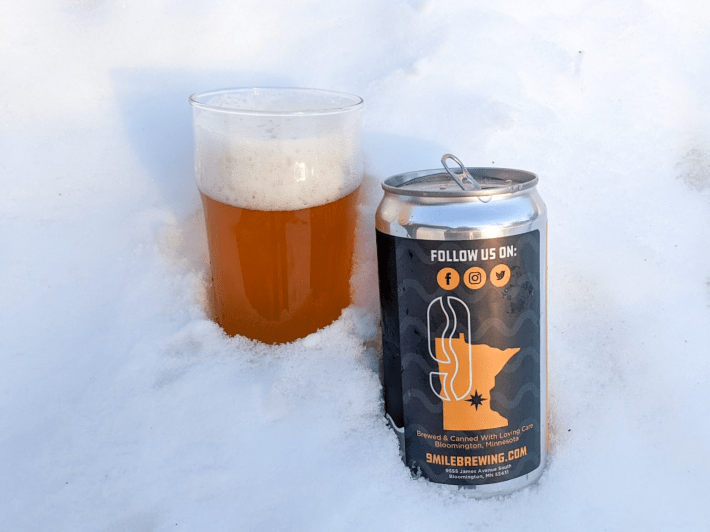 Nine Mile Saison Ménage
Saison, 5.5% ABV, n/a IBU
Bloomington residents and people who thought Eminem could've gone one mile further rejoiced when Nine Mile Brewing opened in early February. Much of the coverage of the industrial park brewery has focused on the incredible legal lift it took to get the brewery greenlit and the brewing pedigree of the founders, but little has been said of the actual beer on tap. I bought a sampling of crowlers on a recent trip through the southern Hennepin County city, and their aromatic Belgian farmhouse Saison Ménage immediately jumped out ahead of the pack. It bursts with pepper, clove, and lemon rind, but the body is velvety soft. Saison Ménage showcases the balance and discipline Nine Mile's team is bringing to Bloomington, and hopefully it'll remain a taproom staple.