Longtime readers of alt beer media in the Twin Cities may remember a lil' column called Local Suds that ran in City Pages from February 2016 through March 2020. It was basically a monthly shopping list for Minnesota beer fans that I gleaned from the dozens of new releases from local breweries—an adventurous-yet-accessible highlight reel from the month prior.
Well, me and the Racket folks have been talking, and we've decided to revive Local Suds right here in the digital pages of their indie publication. We're back with a much cooler name and a personal invitation from me, your never-a-Cicerone beer bud: Let's do some beers together, Minnesota.
Every month, I'll slap together five of the finest, most intriguing beers I've personally tried in the past month. Some will be brand-new beers. Some will be beers that are just new to me. In any and all cases, we'll be pretty light on the tasting notes. We all know what beer tastes like and the seven or eight pre-approved adjectives normally applied to that taste. Instead, I'll focus on the story behind the beer and how that one beer speaks to my proclivities as a beer drinker.
Preamble concluded. Onto the February beers.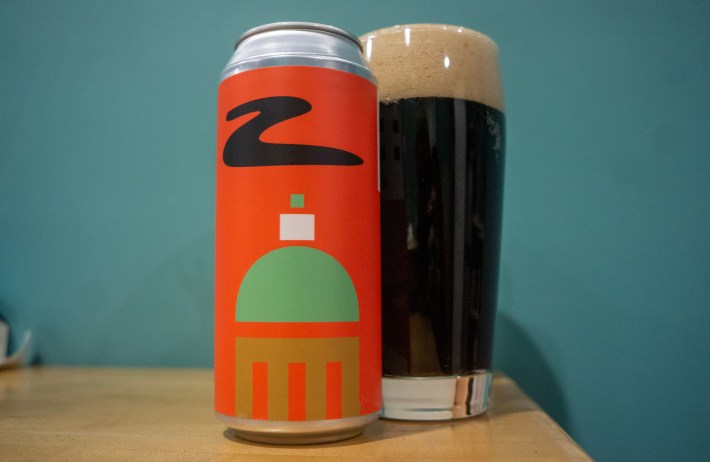 Fair State Tmavé Pivo 
Czech-Style Dark Lager, 4.4% ABV, n/a IBU
In my Minnesota Beers of the Year 2021 ranking, I named Utepils Loonar Eclipse at the top of the list. In 2021, it was one of the few Tmavés out, and even though the malt-forward lager isn't a revolutionary style, it seems like that's going to change rapidly. Czech-style dark lagers are an early trend for 2022, and my intuition is you'll find more and more local breweries releasing their own Tmavé soon.
And of course, Fair State Brewing Cooperative is on the vanguard again. They released their Tmavé Pivo in mid-January, claiming (rightly) that the decoction-mashed dark lager was "perfect for winter drinking." But really, there is no seasonally inappropriate time to enjoy something so roundly toasted and crisp. One of the beer world's most underrated styles is queuing up for a breakout year, and Fair State is showing the others—well, everyone except Utepils—how it's done.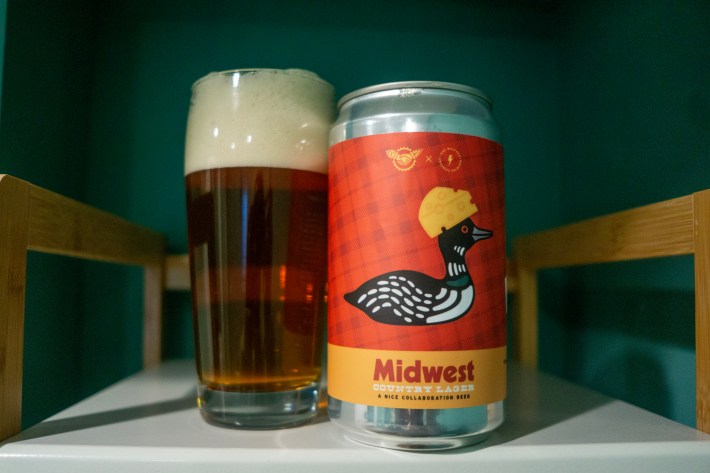 Bad Weather x Gathering Place Midwest Country Lager
German landbier, 5.3% ABV, 24 IBU
Friendly vibes rarely survive the trip over the St. Croix River, but St. Paul's Bad Weather Brewing intends to change that with their collaboration with Milwaukee's Gathering Place Brewing. Midwest Country Lager, with its cheesehead loon on the label, is a friendship ring joining the Land of 10,000 Lakes to the Dairy State. The malt, grown on both sides of the valley, is the star, coming up sweet and bready before being balanced off by Sconnie hops and a potent German lager strain that any beer drinker can appreciate.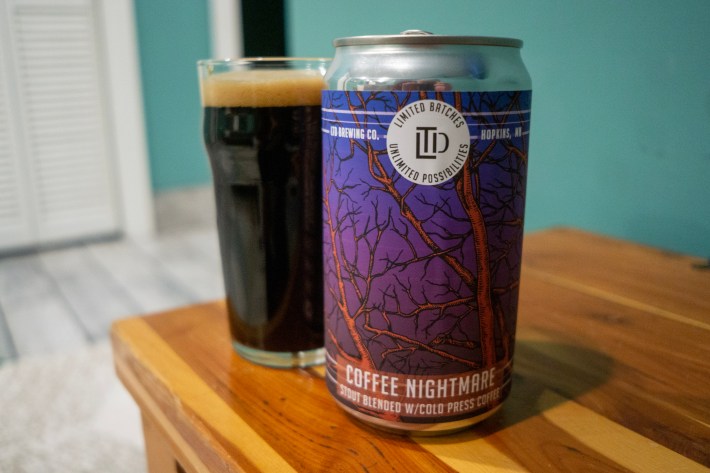 LTD Brewing Coffee Nightmare
Coffee stout, 5.3% ABV, 30 IBU
One of my few personal flaws is I don't drink many stouts. Even when they're loaded up with marshmallow or tiramisu or, uh, fuckin' pumpkin cheesecake, it's just not something I reach for. But one add-on that's always made stouts more appetizing is coffee, so when I found out LTD Brewing brewed a coffee variant of their 2021 Brewer's Cup Award-winning stout Nightmare, I moseyed my ass to Hopkins to score a crowler.
As expected, the beer was delectable. A bright Arabaca flavor chases the silken body of the beer, a satisfying transition from dark to light. At a manageable 5.3% ABV, everything clicks at a cool, moderate pace, making for an easy last beer of the night. This is precisely why I should be drinking more stouts.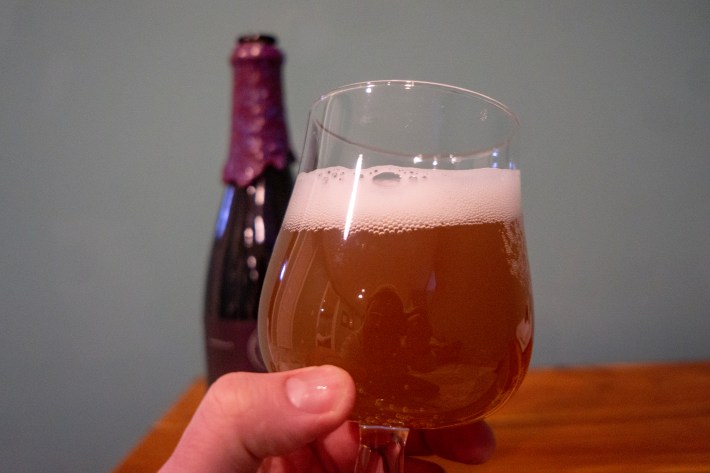 Tin Whiskers Thalassa
Saison, 6.6% ABV, 27 IBU
I was making a stop at Tin Whiskers recently to pick up a new release for a friend, and I decided to grab one or two things for myself. The Lowertown spot has a lot of fun beers, including their Pearson's Candy-themed series, but I was gobsmacked when I saw their open-fermented Belgian Saison Thalassa on the menu. I grabbed a bottle ($20) as soon as I read the words "Chilean white grape must." Thalassa is an exquisite beer. Light and effervescent but replete with plum fruitiness, it drinks more like a wine than a beer. How did a fine beer like this fly so far under my radar?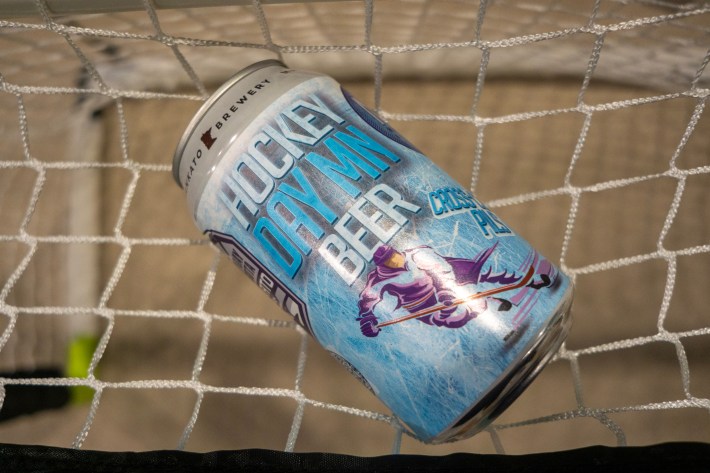 Mankato Cross-Czech Pilsner
Czech-Style Pilsner, 5% ABV, 10 IBU
Hockey Day Minnesota took place on January 22, and I celebrated by profiling local organizations and athletes working to make the sport of hockey more accessible. Mankato Brewing celebrated by brewing a beer for this year's host city. And while the game is still working on its approachability, that's where Cross-Czech Pilsner succeeds the most, a simple locker room beer that celebrates all the things that hockey is good for—congeniality, collectivism, and fun. 
The decision to forego Saaz hops for "popular modern hops" (my guess is Galaxy and Cascade) separates this Bohemian pils from many of its ilk. Could easily be a year-round offering for Mankato, provided none of these folks take offense to the name.