Events
Black Fashion Week MN, Oktoberfests, Vegan Eats at Francis Fest: This Week's Best Events
Plus a punk bowling benefit for Nudieland, an anti-car bike ride/picnic, and the Postal Service at the Armory.
11:56 AM CDT on September 18, 2023
Welcome to Event Horizon, your weekly roundup of the best events in Minneapolis, St. Paul, and beyond.
MONDAY 9.18
Punk Bowling for Nudieland
Memory Lanes
We seem to know little more about what exactly happened at the punk house Nudieland on August 11 than we did on the night that seven people were shot and one of them, August Golden, died. (The last we heard from police was that they had "strong leads"—three weeks ago.) But the Minneapolis underground music scene has rallied in support of the survivors, with a GoFundMe having already met its $200,000 goal. This is the second benefit sponsored by the tireless scene boosters at UnderCurrent MPLS, and as with last Monday's show, any money raised tonight will go into a general fund for survivors. On hand will be hardcore brutalists Buio Ontario, Kansas City slowcore trio Nightosphere, neo-grunge rocker Anita Velveeta (who I'm happy to see has finally recorded her live show-stopper "Terfs Will Not Get Into Heaven"), the playful, "quasi-classical" experimentalism of Larry Wish and His Guys, and Visual Learner. DJing will be two longtime scene mainstays, Lori Barbero and Christy Costello. $10. 7 p.m. 2520 26th Ave. S., Minneapolis; find more info here.—Keith Harris
TUESDAY 9.19
The Used
The Fillmore
Did you know that the Used put out a new record this year? Toxic Positivity? I didn't until I set out to blurb this show, so let's cue it up now. …OK that's enough of that! Look, the Used's biggest hits are behind them—you don't see a lot of "Bert Is My Homeboy" shirts these days—but as bands who peaked in the mid-aughts go, you could do a lot worse than tracks like "The Worst I've Ever Been," even if they're more produced and more predictable than the songs that made Bert McCracken & Co. famous. They're certainly not enough to tarnish the legacy of the Utah screamo pioneers, who had back to back to back bangers between their 2002 self-titled debut, 2004's In Love and Death, and 2007's Lies for the Liars. The Used have released new music more or less consistently for the last 20-plus years, and it's a career most bands of their era would be proud to have—one that'll no doubt be a lot of fun to celebrate at The Fillmore. With support from Sleeping in Sirens and Dead American. $49.50+. 6 p.m. 525 N. Fifth St., Minneapolis; find more info here.—Em Cassel
THURSDAY 9.21
The Replacements Tim: Let it Bleed Edition Listening Party
The Depot Tavern
Every local rock dork worth their salt knows the Tim lore by now: For their major-label debut, the Replacements wrote a rock 'n' roll masterpiece and, for production duties, enlisted… hearing-diminished Ramones drummer Tommy Erdelyi. Thirty-eight years later, the world will finally hear "Bastards of Young" and "Left of the Dial" the way god and the band intended via a fresh remaster by producer Ed Stasium (Ramones, Talking Heads, Motörhead). The sprawling Tim: Let it Bleed Edition box set features goodies galore, like Alex Chilton-produced tracks, a booklet by inimitable 'Mats biographer Bob Mehr, a full '86 live set from Chicago's Cabaret Metro, photos, and much, much more. Tonight's listening party will feature freebie Replacements swag from record label Rhino, plus giveaways of concert tickets, Electric Fetus gift cards, and Mehr's bio Trouble Boys. Free. 6 p.m. 17 N. Seventh St., Minneapolis; find more info here.—Jay Boller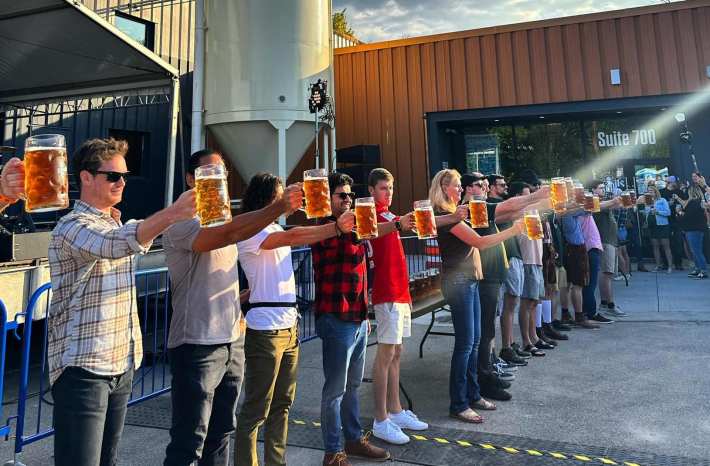 FRIDAY 9.22
Utepils Oktoberfest
Utepils Brewing Co.
Ever been to Utepils? The creekside north Minneapolis brewery is a vast wonderland of industrial and outdoor sippin' space, which explains why they're hosting Oktoberfest celebrations basically all month long. This weekend's festivities begin Friday with a daytime happy hour ($7 beers, doesn't seem that happy...), a meat raffle, and music from the fantastic Roe Family Singers at 7 p.m. Things get goofy and fun on Saturday with kiddo activities all afternoon, vow renewals in the beer garden (???), cribbage tournaments, loads of contests (boot hoisting, pretzel eating, stein holding, best dressed), food vendors galore, and music from the Ukrainian Village Band at 2:30 p.m. and Some Shitty Cover Band at 6 p.m. Oktoberfest enthusiasts should also consider the Pryes Brewing Co. party just across town which, this weekend, will feature a damn pumpkin patch. $5 (kids under 5 are free). 11 a.m. Friday and Saturday. 225 Thomas Ave. N., Minneapolis; find the full schedule here.—Jay Boller
Car-Free MSP Ride
Various Locations 
As you may or may not know, Friday is World Car-Free Day. And who better to host our localized celebration than the collection of Twin Cities transportation advocacy orgs behind Car-Free MSP? Activities begin with a happy hour at the unfortunately named Graze Provisions + Libations in Minneapolis's North Loop, followed by a lovely seven-mile group bike ride down the West River Parkway. Riders will then convene at Minnehaha Regional Park's Wabun Picnic Shelter A for a conversation about car-free possibilities for the future, lawn games, refreshments, and, crucially, a taco bar. Free. 4:30 p.m. Begins at 520 N. 4th St., Minneapolis, and concludes at 4655 46th Ave. S., Minneapolis; find more info here.—Jay Boller
Black Fashion Week MN
Various Locations
Fashion Week MN may be taking a season off, but Black Fashion Week MN is in full swing this season with five parties planned. Things kick off on Friday with the Cognac Fashion Show Experience, featuring threads from Cherlone Wear and Ayeadio. Brown Girl will showcase women designers, while nail artists BrisCrazyClaws and Petty Gal Nails will square off for some friendly competition at the Nails and Fashion Show. An evening titled Rose and Slay and Black Man Magic round out the celebration. Events will be held at various venues, including The Rooftop at Canopy Hotel and The Neu Neu. Tickets for the five individual events can be found on Eventbrite. Through September 30—Makenzi Johnson
Gasthof's Oktoberfest
Fulton Brewing Production Site
Fall isn't just about leaf peepin', sending kids back to school, and football; it's also Oktoberfest season, where we drink beer in parking lots and wait for snow. For the next two weeks, Gasthof's and Fulton are teaming up for one such party. There will be beer: In addition to special varieties from Fulton there will also be classic German brews like Paulaner and Hacker-Pschorr on tap. Bring a stein if you have one, or buy one at the event; all beer will be consumed via the old-school earthenware. Food and entertainment will be decidedly traditional as well, and included brats, pretzels, Polish tunes, lawn games, and more. Free. 4-10 p.m. Fridays; 2-10 p.m. Saturdays. 2540 Second St. NE Minneapolis. Through September 30—Jessica Armbruster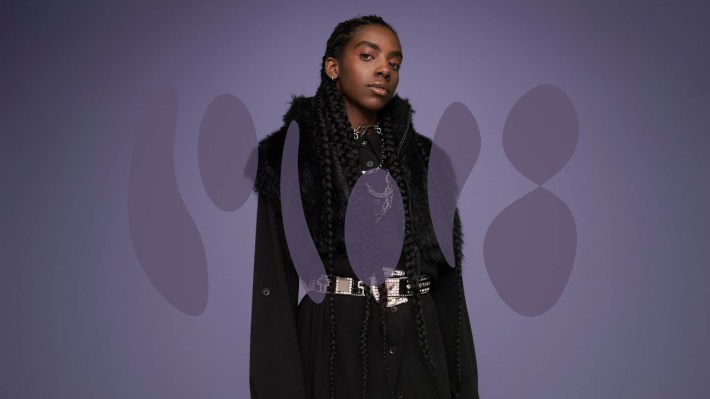 SATURDAY 9.23
Dua Saleh
Franconia Sculpture Park
You never need an excuse to take a drive out to the Franconia Sculpture Park, but here's a great one: Dua Saleh. As part of Franconia's 27th Annual Art and Artists Celebration, the Twin Cities rapper/R&B singer will perform at the Earthen Amphitheater surrounded by all the site's weird and wonderful contemporary sculpture art. With three sharp, concise EPs, the Sudanese-born Saleh has crafted a bassy, seductive sound while molding language like the poet they are. They haven't released new music since the deluxe version of Crossover last year rounded out their clubby 2022 EP (their first without St. Paul production whiz Psymun handling beats), but they've been keeping busy, especially with their recurring role as Cal Bowman on Netflix's Sex Education. Free with $5 parking fee. 6 p.m. 29836 St. Croix Trail N., Shafer; find more info here.—Keith Harris
AppleFest
Minnesota Landscape Arboretum
An apple-themed party at an arboretum? That sure sounds like fall. The inaugural AppleFest is all about—you guessed it—apples, though there's a wide range of fun to be had. That includes apple tastings with experts, a tour through the honeycrisp laboratory, apple-themed bingo, and apple experts giving talks, samplings, and tips for all. Play lawn games, listen to live tunes onstage, shop from apple-friendly vendors, and eat snacks from food trucks (no really, go try the naan-based Pizza Karma). Baking contests, apple quizzes, and apple history round out the event. $10-$25. 10 a.m.-4 p.m. 3675 Arboretum Dr., Chaska.–Jessica Armbruster
Francis Fest
Indeed Brewing Company
The gang's all here at this epic vegan food fest where you can try all kinds of plant-based eats in one spot. Eleven different businesses will be serving up eats, including sweets from cake creators Seymour Munchmore, Revival (try the nachos if they have them), Lyndale Avenue's vegan stoner care Hi Flora!, Plant Bar Cafe, and MN Nice Cream. There will also be over 20 local makers on hand; shop from jewelry artists Larissa Loden, Everyday Ejiji, Ghost Owl, and enjoy music from Monica LaPlante, Carnage the Executioner, and Scrunchies. Free. Noon to 9 p.m. 711 15th Ave. NE, Minneapolis.—Jessica Armbruster
Margaret Cho
Fitzgerald Theater
An outrageous button-pusher since the early '90s, the multi-talented Cho is still "bold, hilarious, and in-demand," per NPR. The Bay Area comedy great named her current tour "Live & Livid," and it seems she'll have plenty of material. "I've been working on new material that feels tailor made for these insane times... It's time to push back on the craziness," she writes via her website. "I will be radiating rage about homophobia, sexism, racism, and the fight to stay alive in a culture that is killing us daily." Cho, 54, finds plenty of inspiration outside of comedy, including: acting, music, burlesque, advocacy, and a new podcast documentary series called Finding Fire Island. $35+. 6:30 p.m. 10 E. Exchange St., St. Paul; find more info here.—Jay Boller
SUNDAY 9.24
The Postal Service and Death Cab for Cutie
The Armory 
Ben Gibbard had himself a helluva 2003. That year his flagship band, Death Cab for Cutie, dropped their O.C.-core indie classic, Transatlanticism, while his side project, the Postal Service, released its first and only LP, Give Up. Tonight, Mr. Gibbard will dangle irresistible millennial catnip by performing both of those records in their entirety. Just take our money, Ben! Transatlanticism holds up as one of Death Cab's best, an artifact of '00s indie-rock perfection that led a generation to question why, exactly, the glove box is called what it's called. It's easy to forget how novel the Postal Service origins were in '03; the project had Gibbard mailing bleepy/bloopy indie-pop songs across the country to electronic musician Jimmy Tamborello, resulting in an electro-pop masterpiece that blew up so big the USPS called its lawyers. Based on my Instagram reporting, it seems the always wonderful Jenny Lewis will be part of the Postal Service's live band, which adds yet another pull factor to turn out for this twofer at the Armory. Here's hoping you've climbed the corporate ladder since spinning these albums on your first-gen iPod in high school—ticket prices are decidedly 2023. $150-$550. 6 p.m. 500 S. Sixth St., Minneapolis; find more info here.—Jay Boller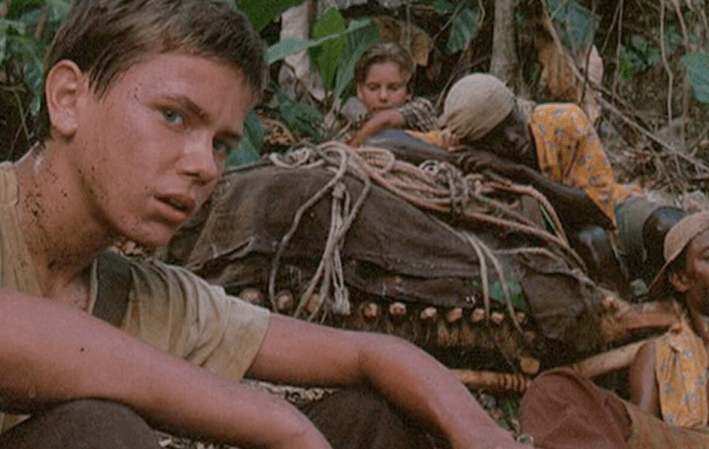 ONGOING
It Might Be
Gamut Gallery
Much like outsider art, lowbrow art is art by the people for the people. It celebrates and things people love: think awesomely bad B-movies, superhero comics, DIY aesthetics, and cheap canned beer. Its roots are in '60s countercultures, but it really hit its stride in the '80s, where it thrived on the punk rock scene via 'zines, questionable tattoos. and gig posters. For "It Might Be," local illustrator/painter/muralist Chuck U has brought together a variety of artists working in this absurd, kitschy, delightful genre, including Alex Kuno, Briana Hertzog, Ewok, Jennifer Davis, Riiisa Boogie, Rodrigo Oñate, Vivian Le, and WingChow. "The world-building artists involved each create illustrative works that are accessible to artists and non-artists alike," explains Chuck U, "evolving the idea of what fine art is, what kind of art is valid in gallery spaces, and how anyone can interpret what they see and know they aren't 'wrong.'" 717 S. 10th St., Minneapolis. Through September 30—Jessica Armbruster
Peter Weir
Trylon
Though it's hard to sum up the career of a director who's worked comfortably across genres for nearly 50 years in a simple phrase or two, the films of Peter Weir are, for the most part, thematically consistent. Weir tells the stories of people who find themselves in places where they don't quite fit in, whether that's Harrison Ford as a Philly cop embedding with the Amish in Witness or the early 20th century Australian schoolgirls of Picnic at Hanging Rock who go missing during a class trip. This seven-film selection shows how flexible that scenario can be. Four of the movies come from the '70s, when Weir emerged as part of the Australian New Wave: his debut, The Cars That Ate Paris, about a town in the Australian brush whose inhabitants survive off car wrecks; Picnic at Hanging Rock, which is sort of an ur-text for Sofia Coppola's career; The Last Wave, a poetic examination of a colonialist legacy; and The Plumber, Weir's class conscious Ozploitation anticipation of Haneke's Funny Games. Weir made the transition to Hollywood in the '80s, and this series includes the two films he made with Ford: Witness, and The Mosquito Coast, about an American who rejects the modern world and relocates his family to Central America. The latest film in the series is Fearless, from 1993, with Jeff Bridges as the survivor of a plane crash who finds himself alienated from anyone who hasn't endured what he's been through. Personally, I've got plenty of gaps in my Weir viewing, and I'm looking to remedy that this month. $8. 2820 E 33rd St, Minneapolis; find times, dates, and more info here. Through October 1—Keith Harris
Skyline Mini Golf

Walker Art Center

Are we a mini-golf town? Signs point to yes, as we have trendy bar mini golf (Puttery, Arts + Rec), campy mini golf (Can Can, Betty Danger), old school mini golf (Big Stone, Golf Zone), and, yes, museum mini golf. For over 15 years, the Walker's Mini Golf has been a sign of spring, whether it's popping up in the sculpture garden or its more recent home on the skyline terraces. This year's installation features 10 holes total; highlights include a Hmong textile-inspired hole created in collaboration with the Asian American Organizing Project's Youth Action Team, and two holes from Native Youth Arts Collective. Returning hits include the hot dog hole, the one where you have to bounce off of ping pong paddles, and the one where you become the obstacles and hazards. Find more info at walkerart.org. $12. 725 Vineland Place, Minneapolis. Through October 1—Jessica Armbruster 
Sever's Fall Festival
Sever's Farm

Getting lost in a corn maze? Sounds like the start of a horror movie. But in reality it's just wholesome fun. Since 1997, Sever's has hosted a huge maze meant for you to get turned around and confused in. They're not just about large-scale crop art though—this festival has all kinds of fall activities. There's a petting zoo with feisty goats and playful pigs, there are hay rides, there are hay sculptures, there's a live music stage, fields of pumpkins, zip lining, and not one, but two corn pits (one is labeled as an "extreme" pit!). Bring the fam or your friends. Find tickets and more info at seversfestivals.com. $19-$22 online/$23-$26 at the gate; $45 season pass. 10 a.m. to 7 p.m. Sat.-Sun., plus Thu.-Fri. Oct. 19-20. 3121 150th St. W., Shakopee. Through October 29—Jessica Armbruster
Stay in touch
Sign up for our free newsletter