Starting a newsroom in 2021 is foolish. Anyone with access to basic graphs can tell you that. Starting one with four people, almost no capital, and a handful of social media accounts totaling zero followers? Just nutty, wackjob behavior.
Yet that's exactly what we did, and thanks to readers like you, it seems to be… working? After learning the City Pages social accounts were not for sale, we realized it'd be tough sledding at the onset. But, as you'll recall, we're fools—so we started shoveling premium coal into the content engines right away, complete lack of an audience be damned.
Here's a lil recap of our sweaty void-shouting days. Thanks for being a part of our growing readership.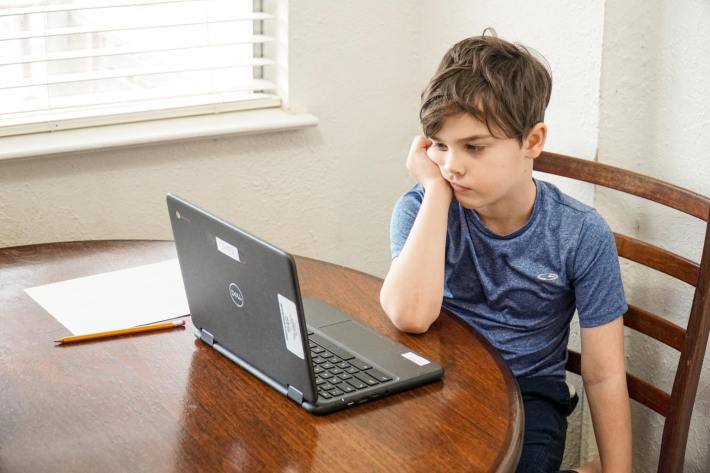 POLL: Who Will Racket Disappoint First? (Aug. 18)
Keith defused any tensions right outta the gate. Tell us, St. Paulites, density bros, and PR pros: How bad we doing?
Click here to read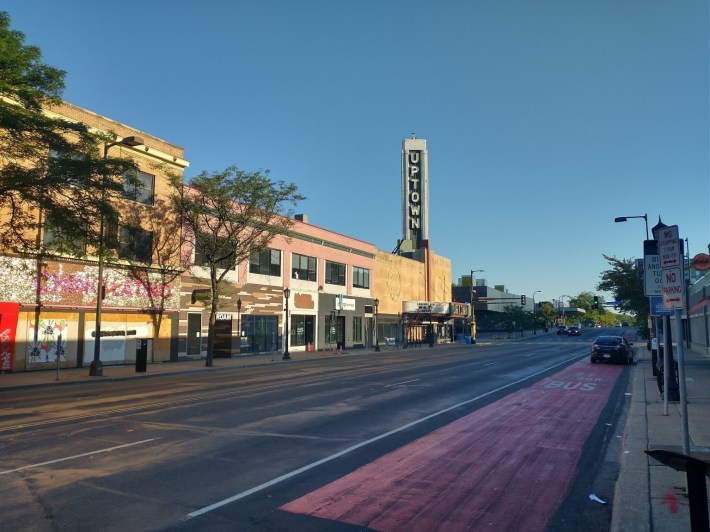 24 Hours in Uptown (Aug. 18)
Our first big story! At the risk of tempting god's wrath ahead of Christmas by channeling a deadly sin: I'm proud of this wacky, ambitious summertime slice-of-life from inside Minneapolis's most hotly debated neighborhood.
Click here to read
A Sunken Luxury Houseboat Was Resurrected Into This One-of-a-Kind Floating Music Studio (Aug. 20)
James Napoli told the delightful story of a Richfield couple rehabbing a dilapidated, 65-foot-long, 3,300-square-foot luxury vessel into a one-of-a-kind floating recording and performance space with an altruistic mission.
Click here to read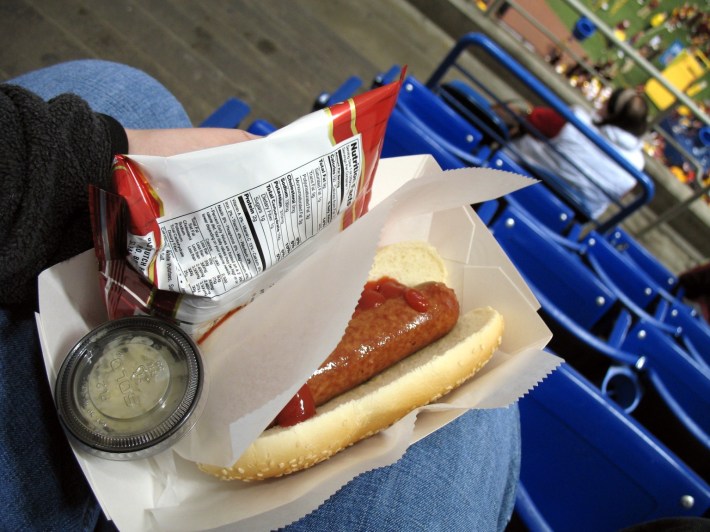 Ode to the Dome Dog (Aug. 25)
I wrote 3,000 words about a gross hot dog you can't get anymore. Or, did I write 3,000 about the power of nostalgia, the history of local baseball, and how seemingly trivial ephemera can contain multitudes? You decide!
Click here to read
Every Fake Abortion Clinic in Minnesota, Mapped (Aug. 26)
Sam Stroozas provided this takedown of Minnesota's "crisis pregnancy centers," sham clinics that lie to and manipulate pregnant people seeking abortions.
Click here to read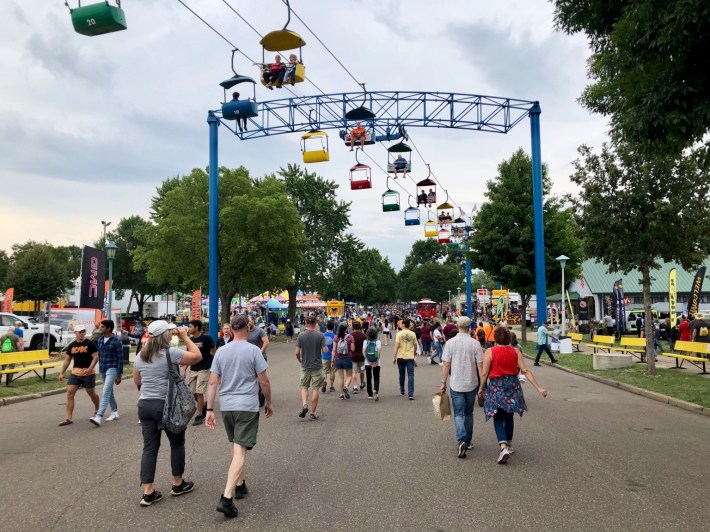 We Went to the Minnesota State Fair and It Was… the Minnesota State Fair (Aug. 27)
The Racket team saw few crowds, fewer masks, and almost no lines during the weirdest day in State Fair history.
Click here to read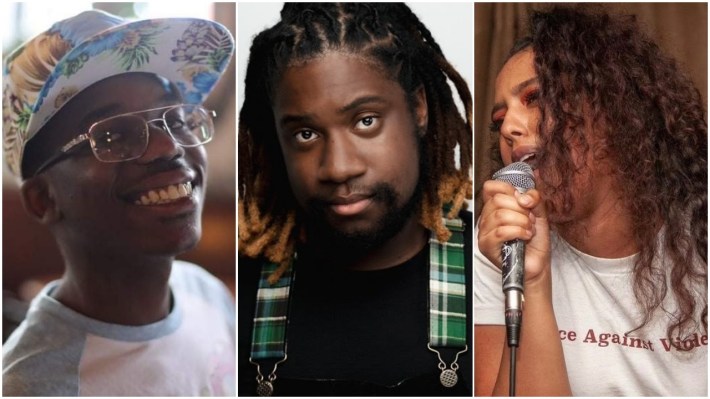 How 6 Black Artists Found Joy in the Summer of 2021 (Sept. 1)
Devohn Bland beautifully profiled six local artists, with a focus on staying inspired and creative in tense times, and imagining how the Twin Cities can change. A nice reprieve from the gauntlet of dread that passed for news consumption in 2021.
Click here to read
How the Twin Cities Became a Hotbed for Craft Beverage Unionizing (Sept. 7)
Booze writer extraordinaire Dave Infante took readers on a deep-dive into the recent, highly localized push to unionize the craft beer and microdistillery industries.
Click here to read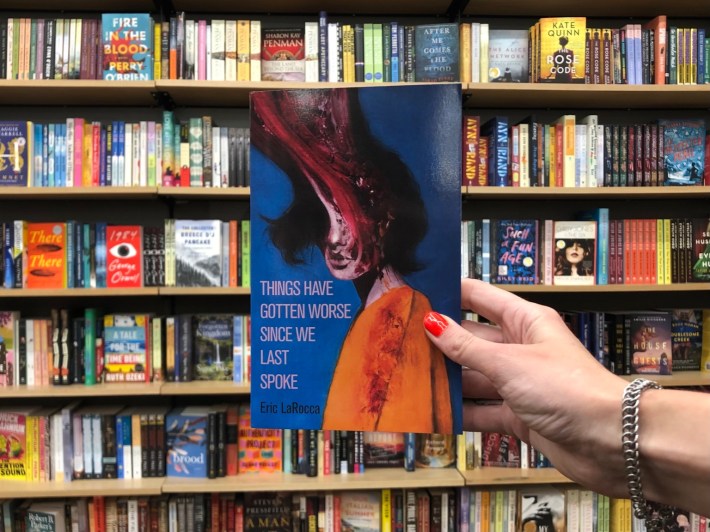 A Tiny Minneapolis Publishing House and the Horror Novella They Can't Keep on the Shelves (Sept. 10)
Eric LaRocca's Things Have Gotten Worse Since We Last Spoke is gruesome, haunting, and huge on Twitter and TikTok. Alicia Banaszewski had the scoop.
Click here to read
We Drank State Auditor Blaha's Gross Mountain Dew and Coffee Mashup (Sept. 14)
Em Cassel, reporting for duty.
Click here to read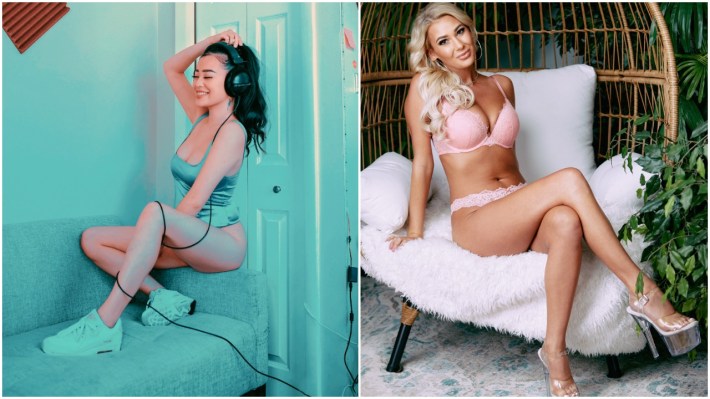 OnlyFans Created a New Economy for Sex Workers in Minnesota. Then It Threatened to Take Everything Away. (Sept. 29)
Jerard Fagerberg tells us the Twin Cities-centric tale of how the sex-forward social media platform was a lifeline for many during the pandemic, but now users say it can't be trusted.
Click here to read
Meet Macalester College's Sex Bell (Oct. 7)
Speaking of sex! Where else ya getting this type of journalism, folks?
Click here to read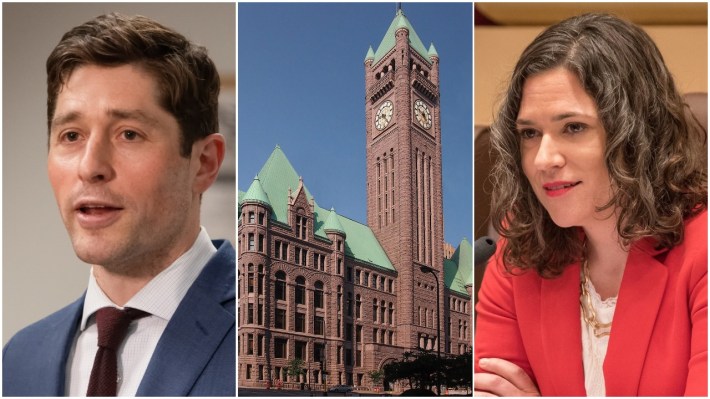 The Minneapolis Establishment Strikes Back (Oct. 20)
A progressive coalition seemed poised to remake politics in Minneapolis, writes Logan Carroll. Has the downtown establishment they challenged found a way to regain control? A comprehensive rundown of the biz-friendly, center-left Minneapolis players who refuse to hand over political power.
Click here to read