We've got the perfect gift for the dive-bar enthusiast on your list: Liquor Lyle's.
The beloved Minneapolis bar at 2021 Hennepin Ave. closed permanently in March, after going dark for about a year due to COVID lockdown measures. At the time, GM Jeremiah Kline told Axios that the ownership group—Ken Meshbesher, Russell Spence, and widow Kim Meshbesher, all of Meshbesher & Spence local law-firm fame—wanted to unload the property as well as the business.
That time has come: Broker Jeff Salzbrun of Commercial Equities Group just listed the building and turn-key biz for $1 million. The sale includes the roughly 10,000-square-foot structure from 1926 that sits on a .3-acre lot plus everything inside, which means… effectively Liquor Lyle's. Click here to see the listing.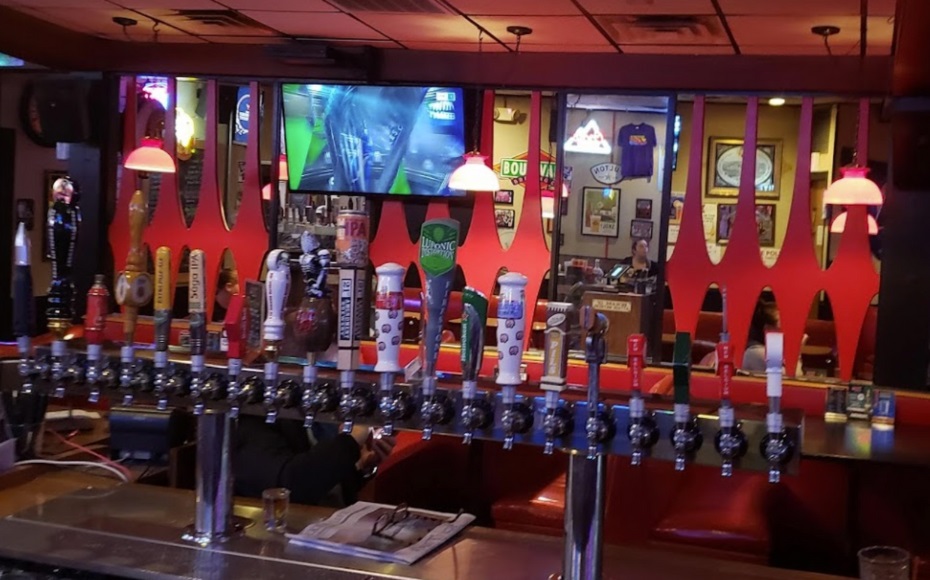 "You can run it as Liquor Lyle's, the owners don't care," Salzbrun says. "They basically hauled all the beer out, some of the artwork came down, the arcade and the pool tables are gone, but you could have it up and operating in less than a week."
Crucially, the sale includes those red vinyl booths that Meshbesher and Spence acquired from the downtown Sheraton-Ritz when they bought Lyle's in the '70s. On the windowless main level, you've got the bar, updated kitchen with newer exhaust hood, seating, and rear party room. The basement level features office space, liquor and keg storage, updated HVAC, and two nifty transportation doo-dads: a dumbwaiter that goes up to the bar plus a special beer bottle chute that zips empties to the basement. There's a bonus 1,000-square-foot space for a secondary tenant, Salzbrun reports.
Opened in 1963, Lyle's became a south Minneapolis institution that attracted folks from all walks of life—students, townies, journalists, local celebs (Josh Hartnett, Vince Flynn, David Carr, Tom Arnold), blue-collar workers, musicians, whoever. Killer 2-4-1 drink deals and wings have clear cross-cultural appeal. (Click here to read Andy Sturdevant's terrific, hopefully pre-mature Lyle's obit from Heavy Table.)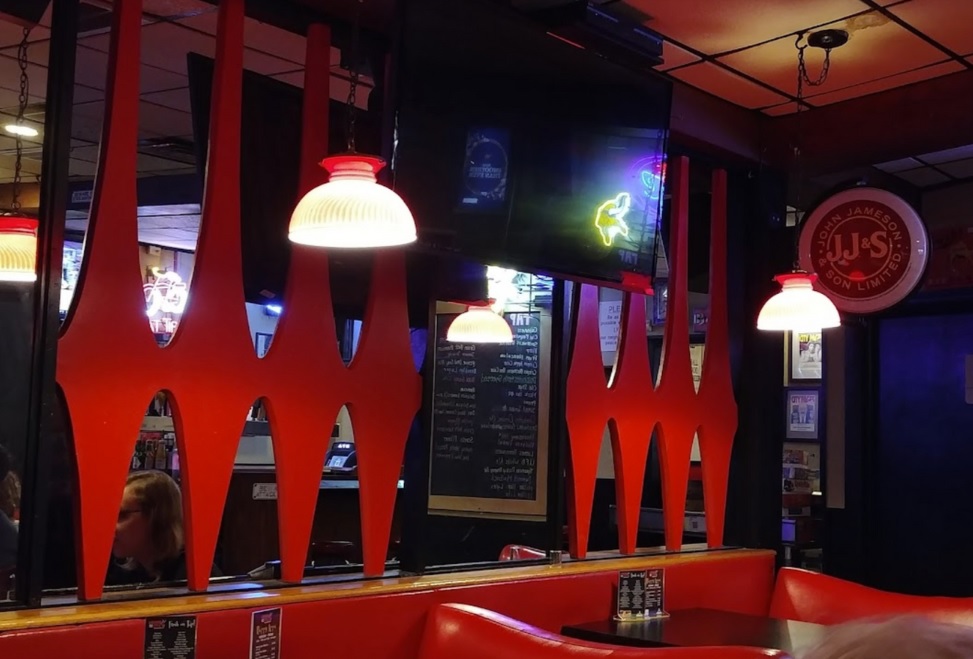 "Bars close left and right, but Lyle's is iconic; we don't change much, and that's our secret," Ken Meshbesher said in this fun 2015 MinnPost oral history of Lyle's. "I don't know what the future holds for Lyle's. Look at Nye's. Who would ever believe Nye's would close? Nye's is to Northeast what we are to Uptown."
Nye's, circa 2021, is a sad shell of its former self, sitting reimagined and lifeless beneath a towering new development. That doesn't have to be the case for Lyle's.
Interested? Salzbrun says prospective buyers should hit him up ASAP.
"It's a great place, kinda one of the last dive bars around; I invest in real estate, and I thought maybe I should buy this place," he says with a chuckle. "You can't beat a million bucks. Drinking is one of those things, during this time, people still drink."
Take us out, Slug.