With nearly 12,000 acres of public parks, the Twin Cities are one of the best places in the country to read on a bench. When the weather is nice, you can post up near one of the lakes and crack that novel our local neoliberal newspaper described as "scintillating." Reading on a bench is a great use of public space, it's free, and, above all, it's a nice alternative to playing kickball with coworkers.
But not all reading benches are created equal. What follows is a ranking of the top benches in the Minneapolis-St. Paul metro area. I personally prefer splinters to back pain, so most of these benches are wooden. Backless benches weren't taken into consideration, as they're really just glorified tables. Otherwise, the objective criteria here includes slope, hardness, and location.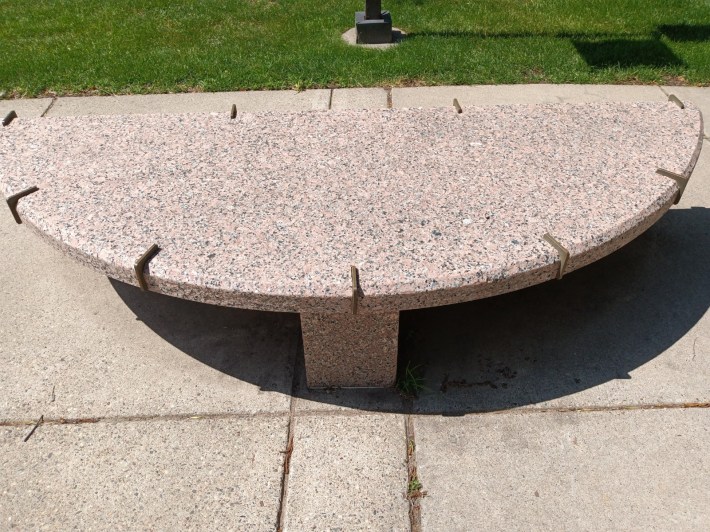 My ranking also includes suggested reading by a Twin Cities-based author for each bench.
10. Northeast corner of Powderhorn Park
"But Powderhorn is such a great park," you say. Not for reading. It's loud and has a high pollen count—not exactly the best setting for a top-tier reading bench.
Suggested reading: Whiteness in Plain View, by Chad Montrie. You can show this one off to the NIMBYs who walk by.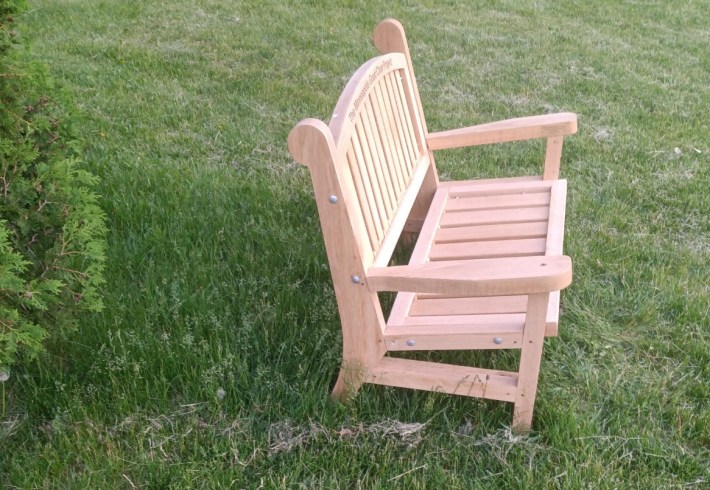 9. Lake of the Isles, near 22nd
There's some good people-watching at this one. One time I was reading here and–no joke–I saw a dog wearing AirPods. The proximity to Uptown is an issue, as is the inconsistent architecture of the lake houses. At least the bench is in the shade. 
Suggested Reading: The Sentence, by Louise Erdrich. The ghost of an obnoxious customer haunts a Minneapolis bookstore in this 2021 novel. If you haven't read any Erdrich, this is a great place to start.
8. 1600 Grand Avenue, west of the 63 bus stop
This is a run-of-the-mill bench, with a slightly curved bottom to match the shape of most asses. The area is quieter in the summer when Macalester students are at a minimum. 
Suggested Reading: Homie, by Danez Smith. Smith's 2020 collection might be their best. The poems are hilarious, technically brilliant, and definitely not written for white people like me.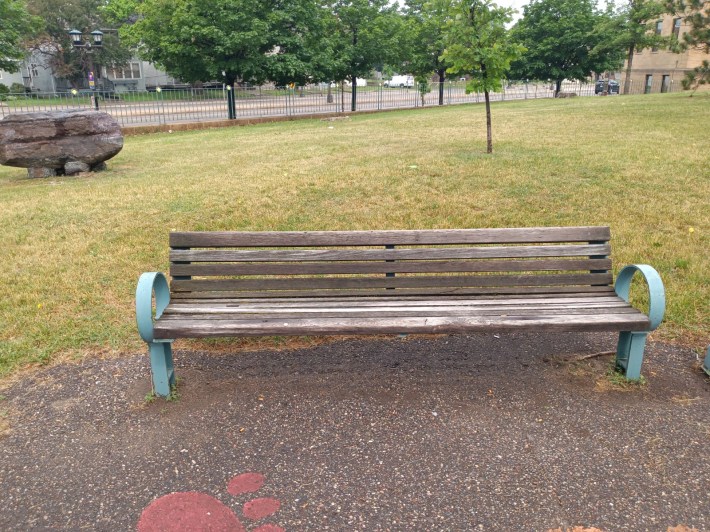 7. Hamline Park off Thomas Avenue
The Snelling traffic isn't ideal. However, the park is pretty empty in the mornings and early afternoons. And even when there are kids are out there shooting hoops, the sound of someone throwing up a brick can be pretty relaxing. The bench itself is on the shorter side, making for an aggressively average place to read.
Suggested Reading: Worldly Things, by Michael Kleber-Diggs. More first-rate poetry from a St. Paul resident. Be sure to check out the cover photograph by local legend Wing Young Huie.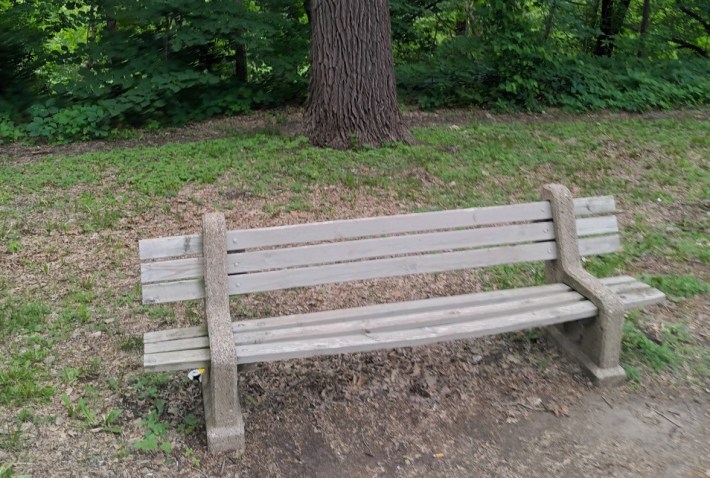 6. West River Parkway by 27th Street in Seward 
This bench is hard but not bruising, and it's long; I could lay on it sideways, albeit with a chunk of concrete under my calf. Unfortunately, West River Parkway is the lesser of the river parkways. Blame the frat bros who throw ragers at White Sands. 
Suggested Reading: Hudson Bay Bound, by Natalie Warren. This is a nonfiction account of the first two women to paddle the 2,000 miles from Minneapolis to the Arctic Ocean. At one point, they got so pissed at each other they only communicated via handwritten notes.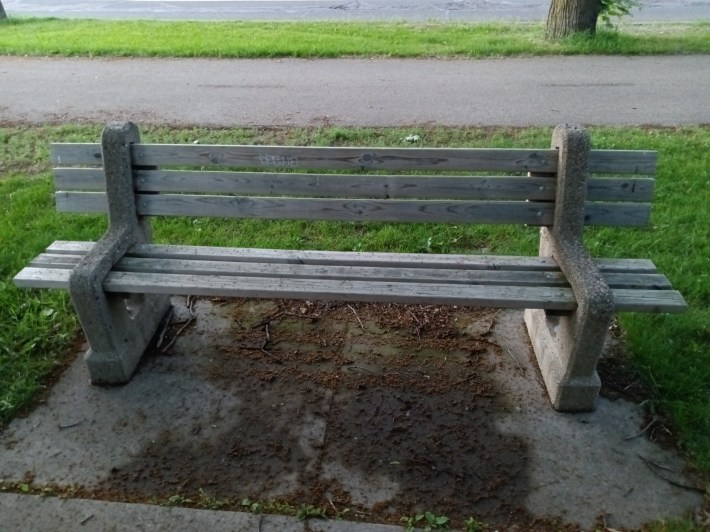 5. East River Parkway southeast of the Franklin Avenue Bridge 
This one is identical to the bench on West River Parkway, but the quieter location gives the east side an edge. 
Suggested Reading: How to Blow Up a Pipeline, by Andreas Malm. While he's not a Twin Cities author, Malm is a Swedish Marxist. So… close enough? His book makes a great gift for the milquetoast moderates in your life, especially if they spout bullshit like "Endbridge has done a lot of good for the community" or "Tim Walz has a moral compass."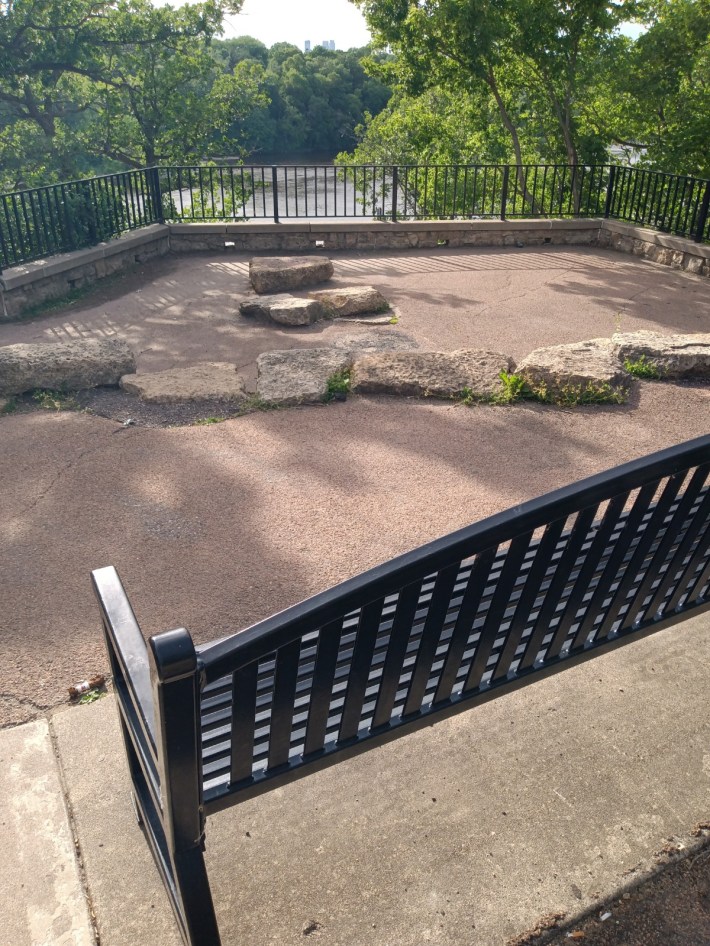 4. Shadow Falls in St. Paul
Look at that skyline. The is my highest ranked St. Paul bench, because of the view and the shade. Also, I've been reading at Shadow Falls for almost 10 years and I still don't know what that monument is for.
Suggested Reading: Sharks in the Time of Saviors, by Kawai Strong Washburn. Washburn's debut is an immersive family saga set in his native Hawaii. Bonus: there is a shark on the cover.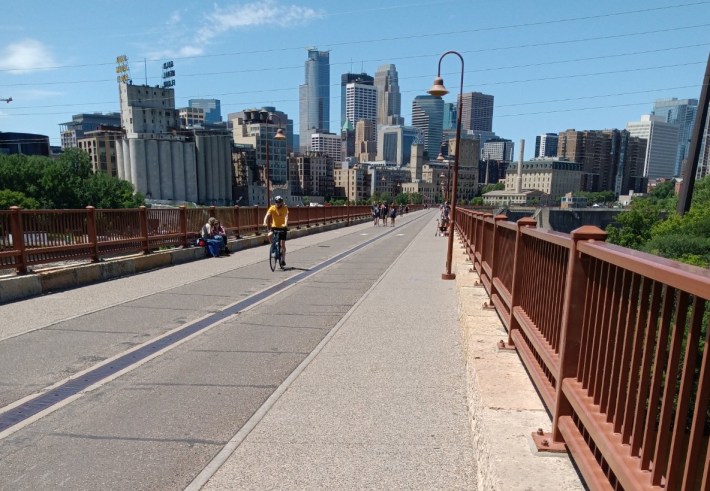 3. Marcy Holmes by the Stone Arch Bridge 
This pick is a cliche, but there's a damn good reading bench near Stone Arch Bridge. Amenities include ample shade and enough length to put your feet up.
Suggested Reading: There's Something I Want You To Do, by Charles Baxter. Peep these subtle short stories from a Minneapolis literary icon.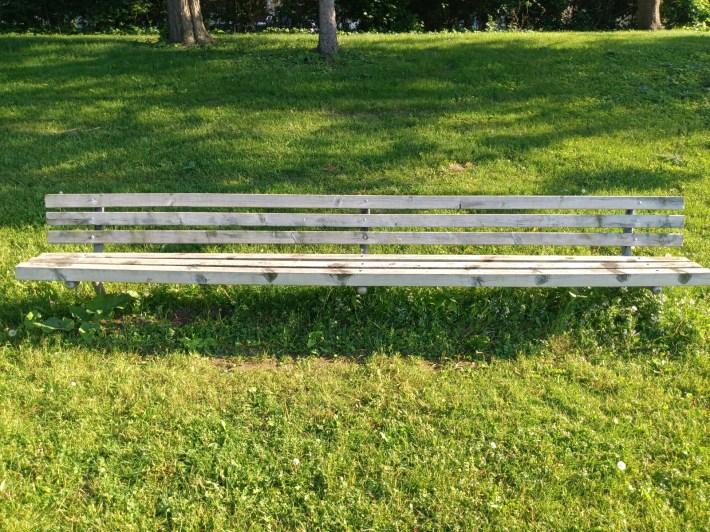 2. Audubon Park, Northeast 
Audubon Park hosts the largest bench in the metro—look at the length on that thing! Also, I've never seen anyone play kickball at the baseball diamond, which is a major plus. 
Suggested Reading: Girl Gone Missing, by Marcie Rendon. Rendon's second Cash Blackbear mystery is about a missing person case and it's way better than Gone Girl.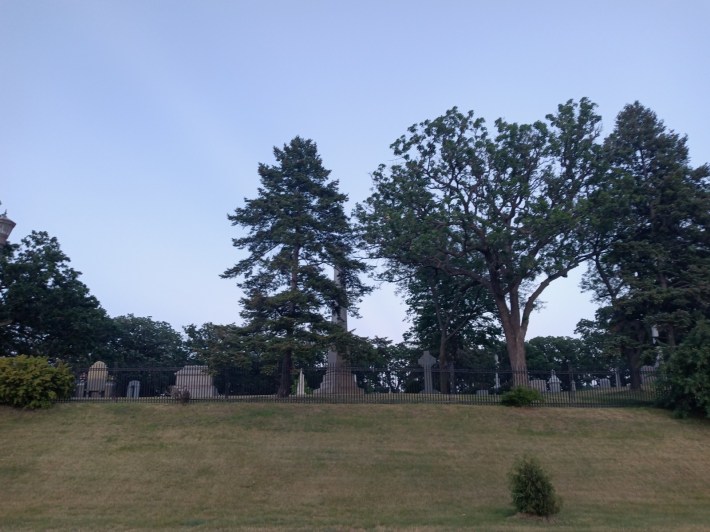 1. Lakewood Cemetery 
No other bench compares. It's well-built, standard height, and in a location with only foot traffic. At many of the other benches mentioned here, someone has come up to me, pointed at my book, and asked, "What are you reading?" That never happens here, probably because it's inside a graveyard. This bench is fucking perfect.
Suggested Reading: The Wet Hex, by Sun Yung Shin. Shin's first collection in six years features a poetic reimagining of a Korean myth where a woman travels into the underworld–a fitting cemetery read.
Where to buy your books:
Not Amazon. Fuck those guys. Get them from an independent bookstore so the authors actually get paid and the workers don't have to piss in water bottles. In St. Paul, there's Next Chapter, Subtext, Black Garnet, Midway, Against the Current, Storied Owl, and Red Balloon. In Minneapolis, see Birchbark, Moon Palace, Magers & Quinn, Once Upon a Crime, the Book House, Boneshaker, Milkweed, Wild Rumpus, and the Irreverent Bookworm. 
What if I don't want to pay for books? Go to a library. Both Hennepin and Ramsey County have massive collections and a lot of branches. The very bureaucratic Little Free system is more of a crapshoot, but you never know what you'll find.