Events
St. Patrick's Day Parades, a Patrick Swayze Tribute, Anime Detour: This Week's Best Events
Also: Who wants to see a really shitty vampire movie?
10:54 AM CDT on March 14, 2022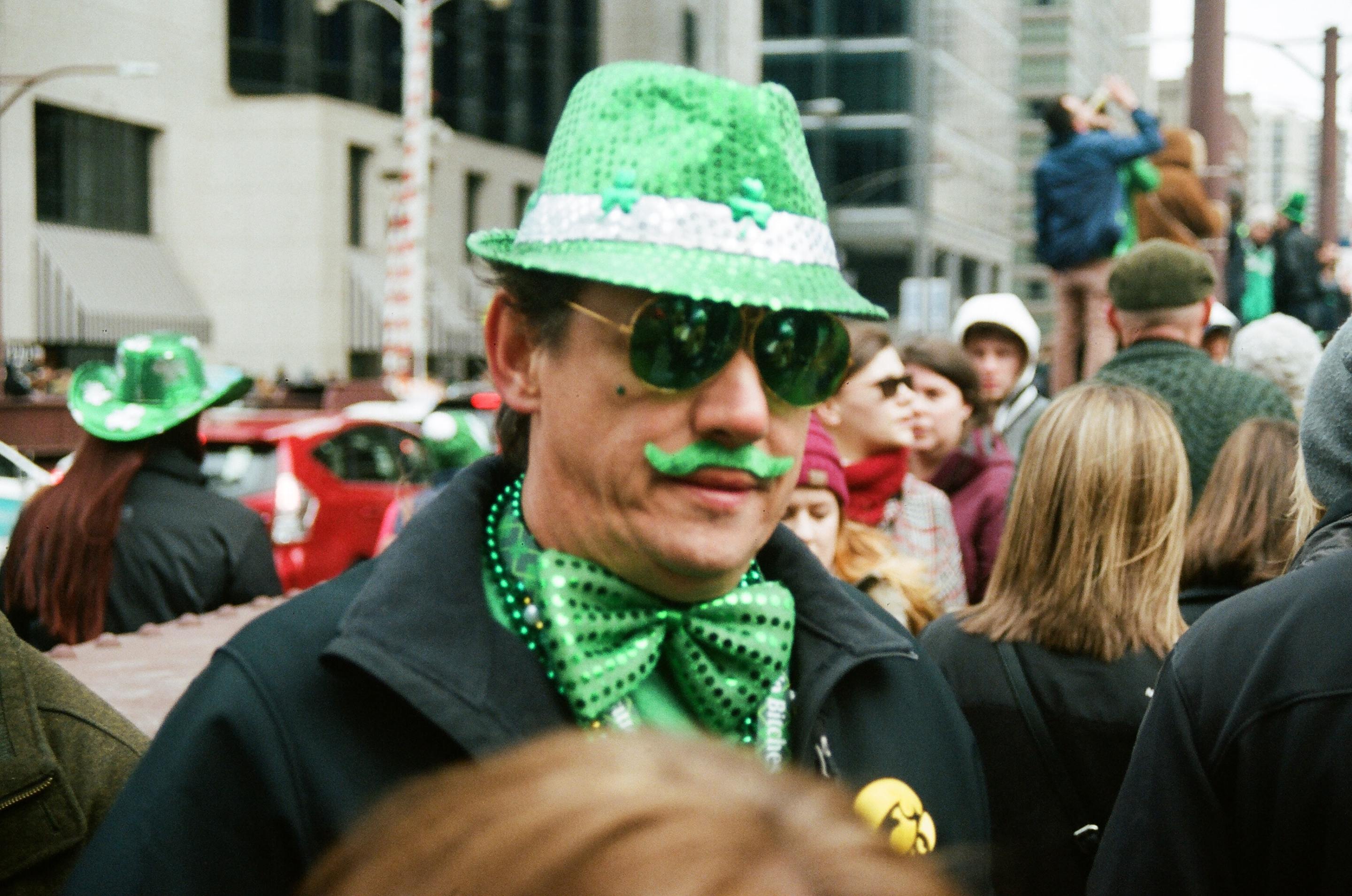 Welcome to Event Horizon, your weekly roundup of recommended things to do.
WEDNESDAY 3.16
The Last Vampire on Earth
Trylon Cinema
Have you ever wanted to watch a shittier version of Twilight? Then you should check out The Last Vampire on Earth. It's basically Twilight if Twilight was a student film starring people who have never tried acting before. Also, instead of vampire baseball you get vampire ping pong. In this 2010 movie, directed by a guy named Vitaliy Versace, a 2,500-year-old vampire named Aurelius is studying hematology at his community college. One day in class, he meets Not! Bella, a preacher's daughter who has AIDS. Not HIV, AIDS. She invites him to a family dinner of take-home KFC, which, since he's vampyre, he can't keep down. Will her preacher Dad figure out that he is unholy? Will love prevail? Did they spend more than $20 making this movie? Find out at this screening hosted by Trash Film Debauchery. Score tickets here. $5. 7 p.m. 2820 E. 33rd St., Minneapolis. –Jessica Armbruster
Car Seat Headrest 
Palace Theatre
At the date of this blurb's publication, it's Pi Day. Happy Pi Day. Three Pi Days ago, a dear friend of mine died tragically. On Pi Day, of all days. I'm bringing this up because that friend lobbied so hard for me to get into Car Seat Headrest, even curating a customized Spotify playlist featuring the Virginia indie rockers' hottest tracks. About two years ago, right around the release of CSH's underrated latest album, the bleepy/bloopy Making a Door Less Open, it finally took: With pangs of took-too-long regret, I became a fan. Will Toledo, the deadpan mastermind behind the prolific project, had already established a vast trove of material for new fans to explore, including the certified '10s indie classic Teens of Denial. (I've watched this exhilarating 2018 Pitchfork Fest Paris twofer of "Drunk Drivers/Killer Whales" and "Destroyed By Hippie Powers" more times than I care to admit.) My point is twofold: CHR rocks, and listen to your friends while they're still around—they know what's best for you. Critically acclaimed indie rock/hip-hop blender Bartees Strange opens tonight's Palace show, the first of a U.S. tour that runs through May. $29.50-$40. 6 p.m. 17 W. 7th Place, St. Paul; find more info here.–Jay Boller
Todd Snider
Fitzgerald Theater
Last year Snider released the conceptually broad First Agnostic Church of Hope and Wonder, which expanded his folk-rock sound into avant-funk with help from skillful hall-of-mirrors producer Tchad Blake. That's just the latest left turn from a folksy singer-songwriter whose three-decade career is so full of 'em you might almost think he's driving in circles. But that's just the way of the rambler. At the Fitzgerald he'll be alone with his guitar for a night of "pickin', grinnin', storytellin', and takin' requests." In other words, a regular ol' Todd Snider show, which will likely feature his musical tribute to John Prine, and hopefully a few stories as well about his friend and mentor, from whom he learned that when you crack wise, you can actually express a little wisdom. With Aaron Lee Tasjan. All ages. $30+. 8 p.m. 10 E. Exchange St., St. Paul; find more info here.—Keith Harris
Tim Harmston
Acme Comedy Co. 
As I sat at my Dell laptop thinking of ways to describe Tim Harmston, I eventually did what all hack writers do and clicked over to this Wikipedia page. To my surprise, it turns out I already did a fine job of capturing the local comic's essence a decade ago: "Star Tribune critic Jay Boller wrote that Harmston combines 'the cadence of Brian Regan and the observational absurdism of Jim Gaffigan.'[3]" There you have it, cited and everything. But Harmston, who has become something of a still-not-old elder statesman on the local comedy scene, deserves more than my wiki regurgitations. While the Wisconsin-born comic might be past his mid-career boom that saw appearances on Letterman and Last Comic Standing, he's still on the road slugging it out as a respected national headliner, often alongside his wife, the talented voice actress/comedian Mary Mack. Harmston's latest album, The Whim of Tim, arrived in 2020 via local imprint Stand Up! Records. $15-$30. 8 p.m. Wednesday and Thursday; 7 and 9 p.m. Friday and Saturday. 708 N. First St., Minneapolis; more info here. –Jay Boller
THURSDAY 3.17
St. Patrick's Day Parades
Minneapolis/St. Paul
In March of 2020, we were just starting to bunk down for what we thought was going to be two rough weeks of "flattening the curve." Two years later, we're kinda sorta maybe starting to come out of the pandemic? One promising sign: The return of St. Patrick's Day Parades. We don't need a holiday excuse for day drinking anymore, but seeing people together in groups is a novelty. As it was in the before times, St. Paul kicks things off first with the bigger march. This year's route starts at noon at Rice Park, travels along Fifth Street, and ends in Mears Park. There's a reason the parade is ending in Lowertown; the Saint Patrick's Association hopes you'll make your way to CHS Field afterward for the Ballpark Hooley, where folks will be able to drink, eat, and listen to live music outdoors from 12:30 to 4 p.m. (tickets cost $5 advance or $10 at the door). One city away, the more humble Minneapolis parade has made some hella big changes this year. It's taking place in Columbia Heights rather than downtown Minneapolis, for starters. Things begin at 6 p.m. at 40th Avenue Northeast and Van Buren Street, ending at Murzyn Hall (530 Mill St. NE) where there will be an after party. The Blarney Blast will cost $10 to get in ($5 kids), and will feature Irish dancers, live music, a buffet, and a cash bar. –Jessica Armbruster
St. Pat's Day at the Bars
Various Locations
We're not expecting any ragers this year, in fact, we'd recommend avoiding anything like that. But this is a holiday that makes it easy to share a pint with a friend, so here are some (hopefully) chill happenings where you can do just that. 
Sociable Cider Werks: Green Matcha Cider, a special collab with the NE Tea House, will be on tap all day. Machinery Hill will jam out in the evening, and there will also be a corned beef meat raffle with other schwag. 
Lakes & Legends Brewing: Enjoy Two Boats Irish Stout starting at 3 p.m. You can order it up in nitro form if you're feeling fancy. In the evening Maluda will play traditional Celtic tunes. 
Omni Brewing Co.: These guys will have two special brews on offer: an Irish Red and an Irish Stout. The Inland Seas and Northerly Gales will play Irish tunes, and food truck Smashed Potatoes will be stopping by too. 
Bent Brewstillery: Shamrock Shakes and Coileáín, an Irish red stout, will be available today, with corned beef, cabbage, and Irish stew on the menu.  
Number 12 Cider: On Thursday they'll be celebrating the release of Blarney, a $6 green cider. On Friday and Saturday evenings they'll have live Irish tunes onstage. 
Bauhaus Brew Labs' St. Patrick Swayze's Day: Okay, this one isn't quiiite a St. Pat's Day party, but we gotta give a shout out to the goofiest thing happening today. Every year, Bauhaus throws a party for the man who gave us Dirty Dancing, Roadhouse, and Ghost with a day of beer, brats, and special Swayze schwag, all while his movies roll on the big screen. 
Maxo Kream
Fine Line
"Country like Leann Rimes," as he boasts on his 2021 album Weight of the World, this Houston rapper purrs in the sort of warm musical drawl that's deceptively lulling. If you didn't speak English you might not even suspect how fraught with anxiety and occasional danger his life remains. A striver who emerged from the trap to forge a career he's now three albums into, Maxo hasn't left his friends and family behind. But he's not overly sentimental about the world that made him: Compare "Mama's Purse," which instructs outsiders to look beyond appearances to see families trying to get by ("See them crackheads and them junkies?/ Those my uncles and my aunties") and "Local Joker," which expresses frustration with how his old pals are still "on the same old shit, with them same old issues." With Peso Peso and TrakkSounds. 18+. 8:30 p.m. $22-$40. 318 N. First Ave., Minneapolis; find more info here.—Keith Harris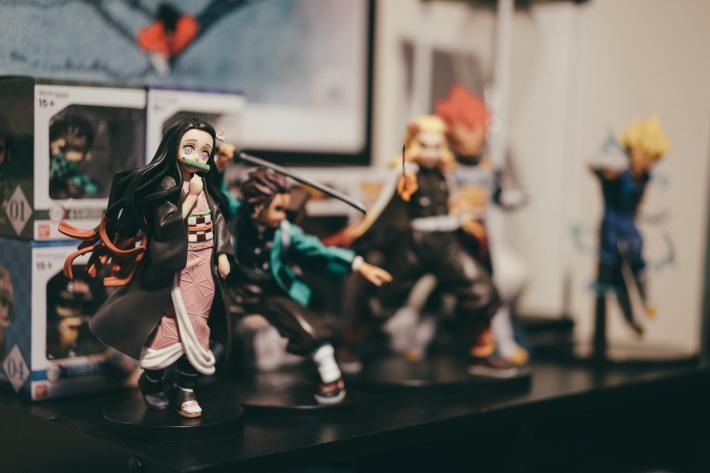 FRIDAY 3.18
Anime Detour
Hyatt Regency Minneapolis
Fans of anime, manga, video games, Asian cultures, and more: This weekend you'll be able to celebrate the things that got you through quarantine… in person! Crazy, right? At Anime Detour you'll be able to catch up and talk about what's happened since the last event. And man, there has been a lot of time spent playing new releases, binge streaming, and re-reading, right? There will be tabletop playing, trivia challenges, movie screenings galore, and the always fun vendors' market. There will be cosplay, late-night room happenings, and a MN Furry meetup. Talks are extremely varied in topic, and include explorations into the origins of K-Pop, Danganronpa, puroresu (aka Japanese pro-wrestling), foodies and food represented in animation, and something called "Cells at Work." That event's summary: "If you want to see an E.R. doctor dressed as cedar pollen nerding out on cell biology, this is for you!" Sold. Find the complete schedule here. Pre-registration has closed, but admission at the event is $75; $15-$40 kids and teens. Friday through Sunday. 1300 Nicollet Mall, Minneapolis.–Jessica Armbruster
Monica Nevi
Comedy Corner Underground
Whether riffing about C-section scar goals or deranged Disney princesses, Nevi laces her imaginative bits with dry sarcasm and deadly timing. The Seattle standup has forged a diverse comedic resume that includes an Amazon Prime docuseries (80 for 80, where she interviews octogenarians) and an ongoing podcast (Dumb Pitches, where she has "conversations with successful people about their worst ideas"). Local comic Lily Meyer opens these back-to-back headlining CCU gigs. $12. 8 p.m. Friday and Saturday. 1501 S. Washington Ave., Minneapolis; find more info here. –Jay Boller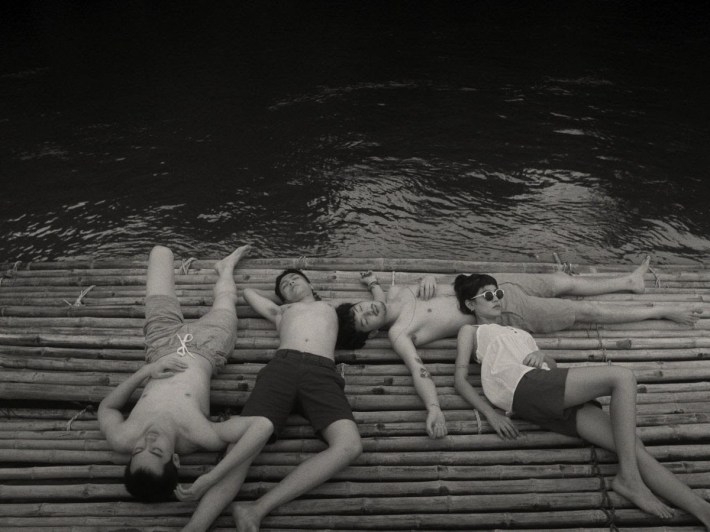 SATURDAY 3.19
FREETIME
Walker Art Center
Thai director Anocha Suwichakornpong continues her Walker residency with an unusual exercise for a filmmaker—she's presenting a staged live performance of the movie she's currently working on, featuring actors Ornanong Thaisriwong and Heen Sasithorn. Anyone who caught the Walker's screenings last week of Suwichakornpong's By the Time It Gets Dark and/or Come Here will be prepared not to expect linear narrative, but who knows how Suwichakornpong's elliptical style will manifest itself in this debut live performance. There will be a post-show conversation with the artist led by Erin Gleeson, so think up some good questions—not comments. Also worth mentioning: Earlier in the week, on Tuesday, Dreamsong in Northeast will be presenting a selection of Suwichakornpong's short films, and the director will be on hand to answer questions there, too. $12; $10 Walker members, students, and seniors. 7 p.m. 725 Vineland Place, Minneapolis; find more info here.—Keith Harris
Kronos Quartet
Fitzgerald Theater
To celebrate their 50th anniversary, the string quartet that even pop dopes like me can love is offering two very different performances at the Fitz. Saturday's event is titled "New Global Voices," but don't worry, it's more interesting than its name, featuring newer works by Aruna Narayan (India/Canada), Peni Candra Rini (Indonesia), and Soo Yeon Lyuh (South Korea). On Sunday, "Old Friends" will feature more established composers like Terry Riley, Tanya Tagaq, and Missy Mazzoli. These will be Kronos's first local performances in 11 years, so if you only go highbrow once this year, this is the weekend to do it. Also Sunday. $39-$48; $32-$39 Walker and MPR members. 7:30 p.m. 10 E. Exchange St., St. Paul; find more info here.—Keith Harris
SUNDAY 3.20
The Harlem Globetrotters
Target CenterDo you think the Harlem Globetrotters ever get sick of winning? According to one Racket editor, who interviewed a Globetrotter in a long-ago scrubbed from the internet blog post: not a chance, pal! And In These Trying Times, it's kind of nice that we can count on these goofy and wickedly talented athletes to alley oop and trick shoot their way to victory. Former Racket contributor Jay Gabler says Duluth was "charmed" by the Globetrotters' recent stop in Zenith City; they'll be at Target Center Sunday afternoon as part of their ongoing Spread Tour. Find tickets and more info here. $28-$377. 2 p.m. 600 First Ave. N., Minneapolis. —Em Cassel
Stay in touch
Sign up for our free newsletter